Exploring The London Silver Vaults
By Iain Brunt •
As the great fairs are over and the auction market is coming to its Summer end, it's time to look at the market for the future and learn more about antiques and art for the Autumn bonanza.
Whenever I visit an antique centre or shop it amazes me how little I know and how much more there is to learn. Take a look at my recent visit to The London Silver Vaults, Interview with Stephen Linden, Leading Silver Expert.

https://www.learningwithexperts.com/antiques/courses/the-magic-of-jewellery

The original building was bomb-damaged during World War Two, it was decided to be re-built as retail units at the request of many of the silver dealers who had previously rented space there. It opened in its present format in 1953.

When entering the underground facility beneath Chancery Lane, which opened in 1876, I learnt that vaults such as these were originally created for local banks and jewellers to store there valuable items deep underneath the streets of London. They were known as a safe deposit centre but to this modern day they are more like an underground shopping mall for silver and jewellery collectors.
However, not many locals know about this exclusive experience being on their doorstep. No tickets or entry fee necessary, you can simply walk down the stairs and freely browse one of the largest silver markets to date.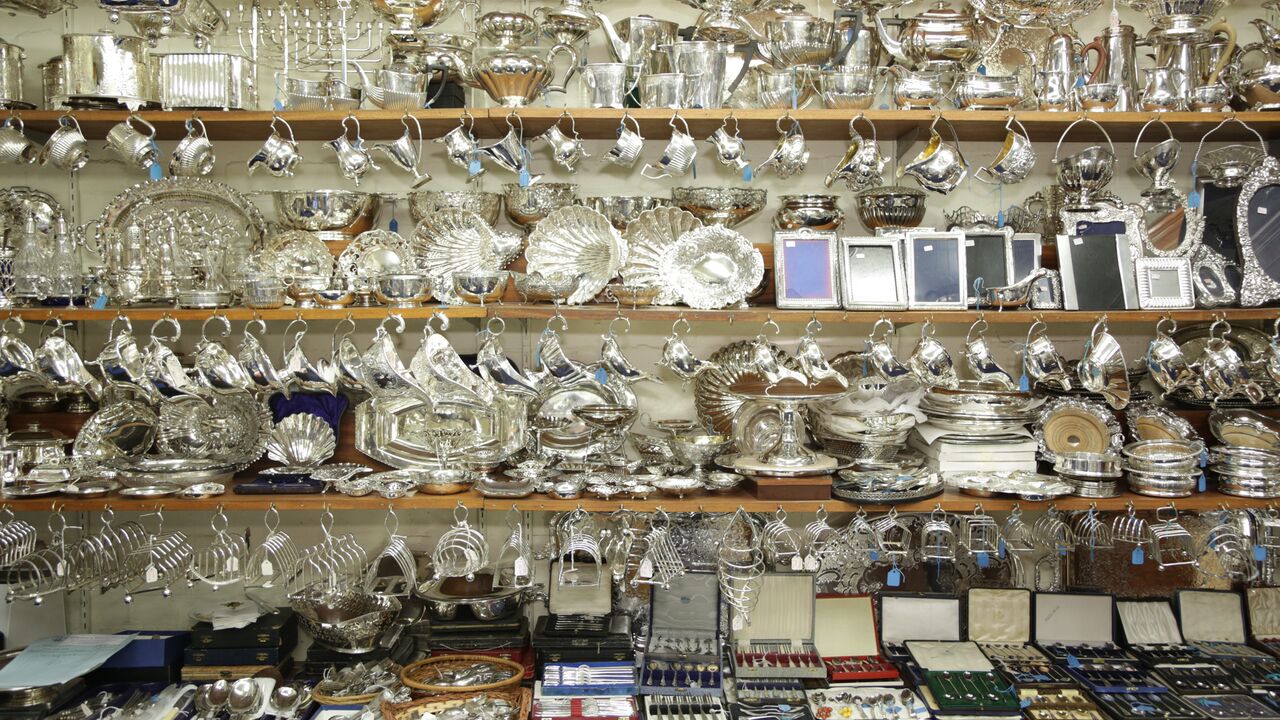 Within my visit I had the opportunity of learning such an insight and seeing first hand the vast array of silver available from all periods and styles. For the first few moments I did feel as if I had sneaked in to a forbidden dungeon, peering round each corner as men wheeled round their trollies of silver. In every room you were presented with yet another bright array of glistening antiques, it was hard to digest just how much silver there was in one room.
Stephen led me to his antique homeware and giftware shop, a third-generation business, resident in the Silver Vaults for over 40 years. I was surprised to see that it's not necessarily too expensive, with items starting as low as £20. This is the place to come if you're seeking impressive accoutrements for birthdays, weddings or other events.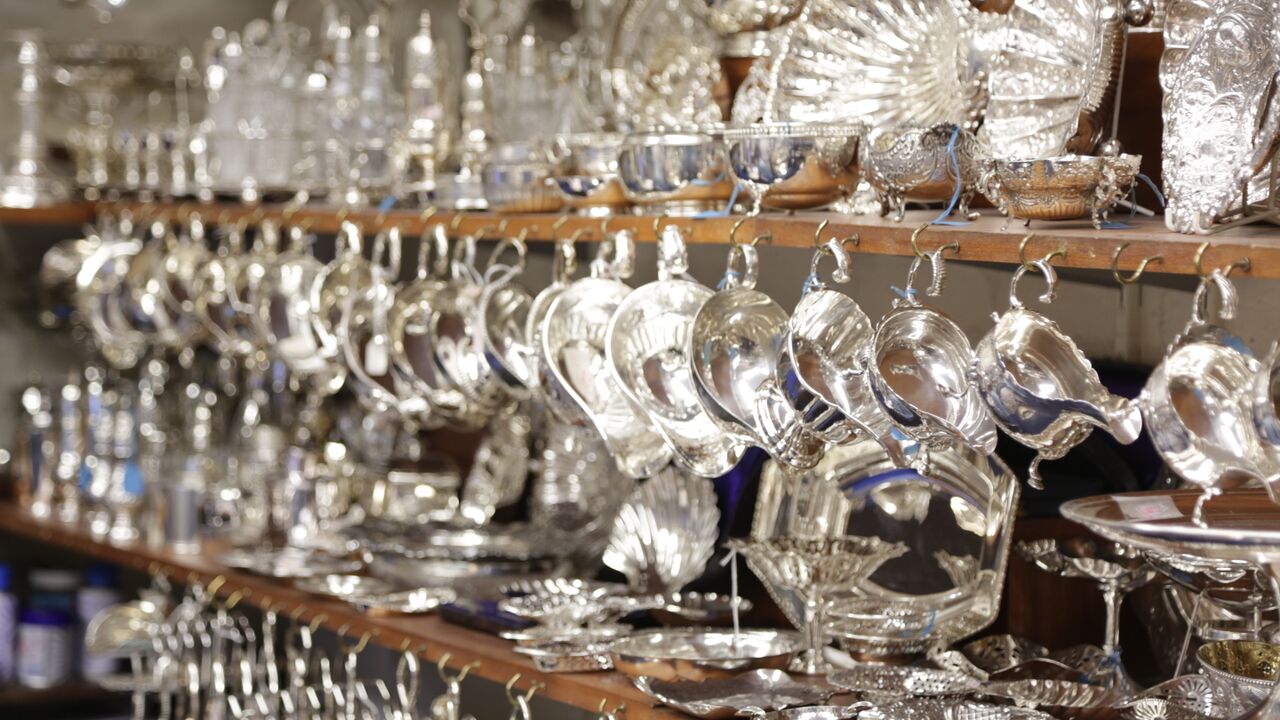 These vaults have become what they are today due to expanding their offering to businesses who also came to use the strong rooms. Central London silver dealers and shops that required secure premises for their valuable stock started to rent the Vaults for storage. A number of the current shop owners at The London Silver Vaults can recall visiting their grandparents storage Vaults many decades ago.
As knowledge of the Vaults' shops began to spread, they became a "must" for both British and international visitors who came to buy quality antique English silver at competitive prices. In the 1950's many American servicemen stationed in the UK came here to buy silver to take home to their wives and mothers.
Film stars, rock stars and royalty have all shopped at The London Silver Vaults. Now world renowned, it houses some 30 specialist shops within its walls.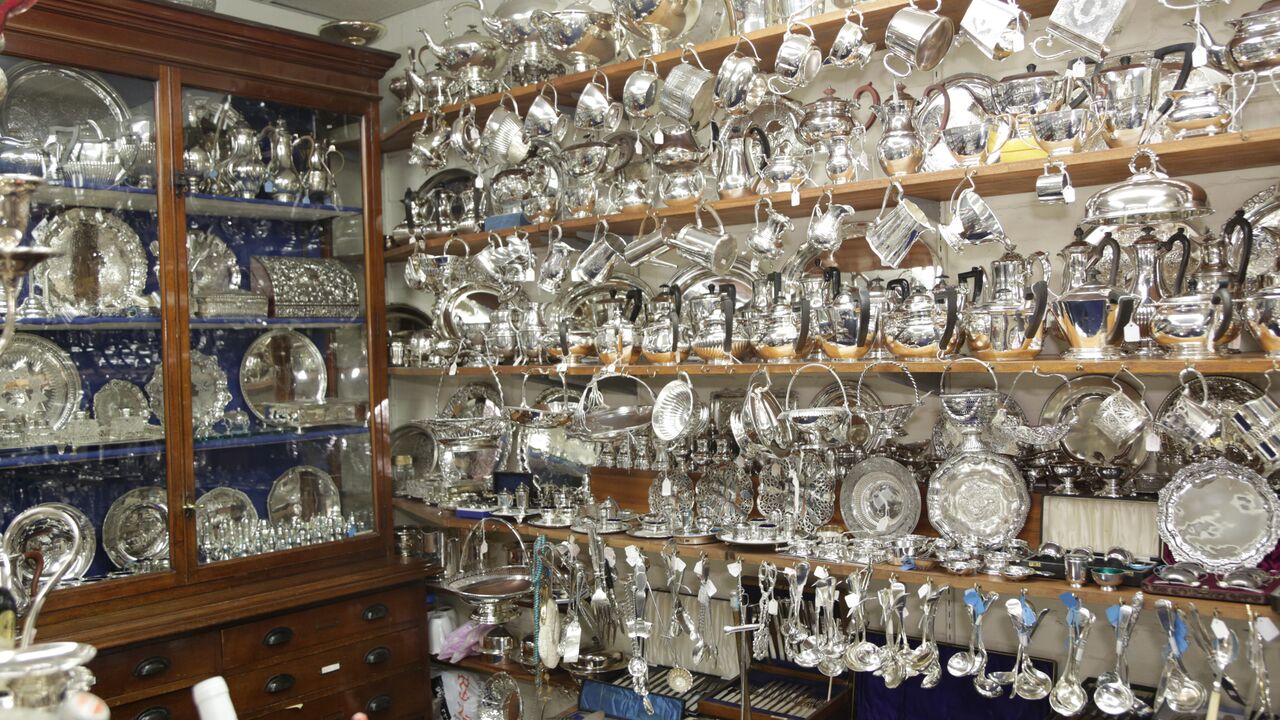 To learn more from Iain Brunt, founder of Antiques.co.uk, Click here.
Take a look at our Antique Online Courses, from Jewellery to Art, Vintage textiles and much more, Click here.
To learn more about the London Silver Vaults click here.

Stay updated
Receive free updates by email including special offers and new courses.