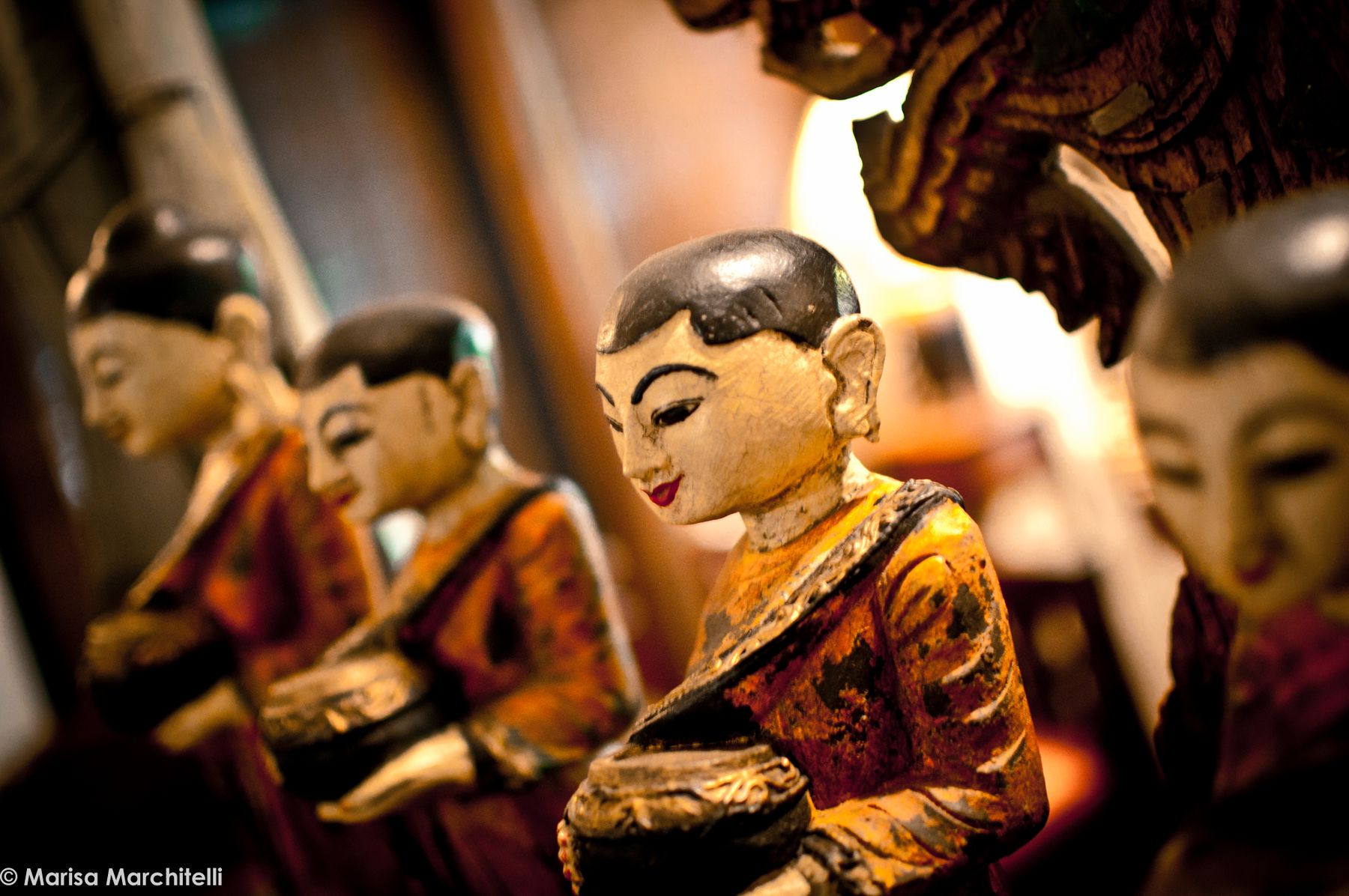 NEW: Asian Antiques
The secrets and sources of the best antiques in South East Asia
Overview
This course is taught by the world antiques touring expert, Toma Clark Haines (known as The Antiques Diva) and Angela Somwaiya (South East Asian Antiques Expert and Antiques Diva Asia Guide) on understanding and sourcing South East Asian Antiques either for your own collection or for interior design.
Your lesson videos are filmed on location in on of the most highly regarded Antiques haunts in Bangkok, Paul's Antiques - and through talking to Angela in our MyAntiqueSchool classroom you'll discover some of the best kept secret sources of antiques in South East Asia. You'll be given insight into specific aspects to look for when collecting Asian Antiques, either for beauty, authenticity or resale value.
Toma Clark Haines, The Antiques Diva®


Chicago-born Angela Somwaiya has lived in Bangkok for 24 years. She holds a bachelor's degree in Japanese Studies and master's in Thai Studies. In 2008 she took over Paul's Antiques which has built its reputation as having one of the leading collections of colonial-era Burmese teak furniture. In 2016 Angela was appointed as The Antiques Diva's Asia Guide.

Since acquiring the business, the collection has come to reflect her tastes and love of unique market finds throughout Asia. Angela is considered one of the leading experts in Southeast Asian antiques.
Angela Somwaiya, owner of Paul's Antiques, Bangkok


Lesson Plan
Each lesson starts with a video from your expert tutor, which you can watch whenever you like. When you're ready, you can practice what you've learned with an assignment which unlocks the next lesson.
1 Sourcing South East Asian antiques ~30 mins 2 hours

Toma and Angela take you on a tour of Chateau William, the house of their friend and antique collector Pia Pierre in Bangkok. Angela talks you through the history of a magnificent Thai display cabinet, an opium table, and a beautiful plantation chair from the veranda in a colonial house in Burma . Toma discusses the potential with Asian antiques to mix modern art with classic antique furniture, and finally Angela pays homage to James Harrison Wilson Thompson, one of the first Americans to settle in Thailand, and the inspired Doris Duke, the owner of one of the largest collection of Asian Antiques, collected in the 60s.

2 Buddhas, nats, statuettes and folk figures ~30 mins 2 hours

Angela takes you on a journey through the origins of Buddhas. The lesson begins with a fascinating insight into the different types of Buddhas and their varied mudras (hand positions). Angela includes Buddha positions (and which ones are rare), how to position Buddhas in their new homes to show respect for their heritage and spirituality (eg when brought back for interior design purposes). Critically Angela also shares correct legal and culturally acceptable practices for exporting Buddhas from South East Asia to Europe or the US. Angela goes on to reveal the best kept secrets on how to identify which region a Buddhas are from, and key indicators which denote different style periods. Finally Toma and Angela give you insights into other South Eastern statues including the pantheon of Nats, Disciples, Attendants and Angels their meanings, positions, history and values. This lesson also touches on Mythical beasts, Hindu Gods and Goddesses, statuettes and folk characters.

3 Basketware ~30 mins 2 hours

Some of the more decorative, yet functional items exported from South East Asia often include containers for the home, that have had a previous life in the rice fields or hills of Asia. These include basketware and containers used in trade. Angela explores the different types of bamboo and rattan basketware. This lecture includes woven baskets, fishtraps, use of bamboo, hilltribe baskets, the difference in artisan and utilitarian weaves and even hats and collectable scroll boxes. Old and new – how do you tell the difference? Angela shows you how to look for the patina on baskets and clues on rarity and decoration.

4 Pricing ~30 mins 2 hours

Toma and Angela will coach you in understanding how to manoeuvre through pricing for East Asian Antiques. This will include when to barter, how to assess value, and considerations for resale.

5 Sourcing Antiques ~30 mins 2 hours

Toma and Angela finally take us to River City, the heart of the hunting ground for Asian Antiques in Thailand. River City is one of Asia's premier Art and Antiques destinations - a four-storey mall overlooking sweeping views of the Chao Phraya River, it specialises in antiques and collectibles, with monthly on-site and online auctions.
Total course length — 5 weeks