Asian Antiques
Taught by Toma Clark Haines & Angela Somwaiya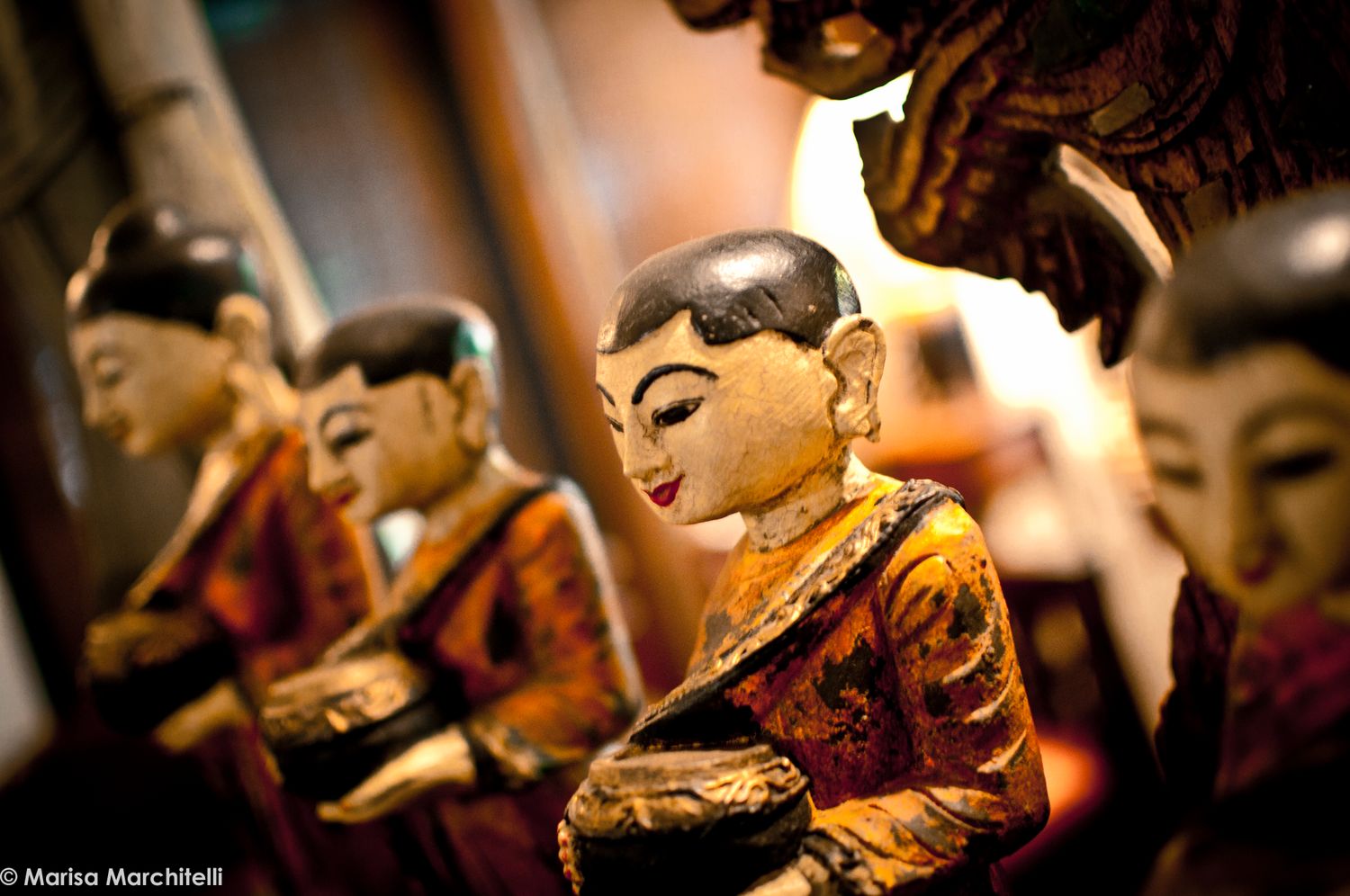 Course Description
This course is taught by the world antiques touring expert, Toma Clark Haines (known as The Antiques Diva) and Angela Somwaiya (South East Asian Antiques Expert and Antiques Diva Asia Guide) on understanding and sourcing South East Asian Antiques either for your own collection or for interior design.
Your lesson videos are filmed on location in on of the most highly regarded Antiques haunts in Bangkok, Paul's Antiques - and through talking to Angela in our MyAntiqueSchool classroom you'll discover some of the best kept secret sources of antiques in South East Asia. You'll be given insight into specific aspects to look for when collecting Asian Antiques, either for beauty, authenticity or resale value.
Toma Clark Haines, The Antiques Diva®


Chicago-born Angela Somwaiya has lived in Bangkok for 24 years. She holds a bachelor's degree in Japanese Studies and master's in Thai Studies. In 2008 she took over Paul's Antiques which has built its reputation as having one of the leading collections of colonial-era Burmese teak furniture. In 2016 Angela was appointed as The Antiques Diva's Asia Guide.

Since acquiring the business, the collection has come to reflect her tastes and love of unique market finds throughout Asia. Angela is considered one of the leading experts in Southeast Asian antiques.
Angela Somwaiya, owner of Paul's Antiques, Bangkok


Course outline
Sourcing South East Asian antiques

Buddhas, nats, statuettes and folk figures
Choose how you want to learn
The

Expert option

Recommended

Develop your learning further with marked assignments and personal tuition from Toma Clark Haines & Angela Somwaiya

Start course whenever you like
5 weeks tutor access for personalised assignment feedback & coaching
5 assignments marked by Toma Clark Haines & Angela Somwaiya
Certificate of completion from Toma Clark Haines & Angela Somwaiya
Online classroom with up to 20 classmates
5 lessons with expert videos & notes
Group chat & direct message with tutor & classmates
Lifetime access to videos, notes & classroom

Learn more

The

Peer option

Discover the benefits of group learning in an online interactive classroom of no more than 20 people. Get the most from shared knowledge and community study

Start course whenever you like
Practise what you learn with your peers
Online classroom with up to 20 classmates
5 lessons with expert videos & notes
5 course assignments
Group chat & direct message classmates
Lifetime access to videos, notes & classroom

Learn more
About Toma Clark Haines & Angela Somwaiya

No one – not your mother, your clients or the vendors you're working with – wants to tell you "No" when you ask for something; most people want to find a way to tell you "Yes". My "aha" moment was when I realized this and started asking for what I wanted in life."
During the unique and collaborative online Asian Antiques course Angela Somwaiya and Toma Clark Haines, 'The Antiques Diva™, take you on a journey through South East Asian antiques using on location video lectures filmed at Paul's Antiques and other exclusive locations in Bangkok. The video and tour is led by The Antiques Diva herself and subjects are then discussed and debated in the online classroom, with weekly assignments marked by Angela. Subjects covered include colonial era furniture, Burmese teak, lacquerware, hilltribe furniture, hilltribe baskets, temple relics, architectural items and Buddha statues.

Toma Clark Haines is known as the global master of antiques tours. She's the go-to person for knowledge on sourcing the best antiques across Europe and Asia. Toma is the founder and CEO of The Antiques Diva® & Co - Europe and Asia's largest antiques touring and sourcing company.

Toma is widely recognized for her antiques sourcing expertise by design experts including Newell Turner former editor of House Beautiful and current Editorial Director of Hearst Design Group, Michael Boodro Editor in Chief of Elle Décor and Dominique Corlett deputy editor of the English publication Homes & Antiques magazines (the official magazine of The Antiques Roadshow). Toma has been endorsed by Adam Jabko, CEO of Esteem Media and Atlanta Homes and Lifestyles, Editor in Chief Elizabeth Ralls.

An authority on how to buy antiques in Europe and Asia and ship them to the buyer's home country, Toma is an in-demand speaker at international conferences, trade shows and events for interior and architectural designers, design bloggers, and antique resellers. Her intimate knowledge of the European and Asian antiques markets make Clark Haines a sought-after speaker and "cool hunter" to forecast interior design trends. She speaks often on the subject of mixing antiques with modern furnishings, the history of European furniture and the business of antiques.

Toma Clark Haines has been featured in the following books, and runs one of the most well trafficked antiques blogs on the web.

• Design HER by Julianne Taylor (October 2015) – Inspiring female entrepreneurs shaping the home décor industry
• STERLING & SLOANE by Malena Lott (December 2013) – Toma Clark Haines, The Antiques Diva, is a fictional character in this novel
• CRAVE Amsterdam – Celebrating Stylish Women Entrepreneurs (2013) – top 150 female entrepreneurs in Amsterdam
• The Expat Focus Guide to Moving Abroad (2008) – tips for Americans moving abroad