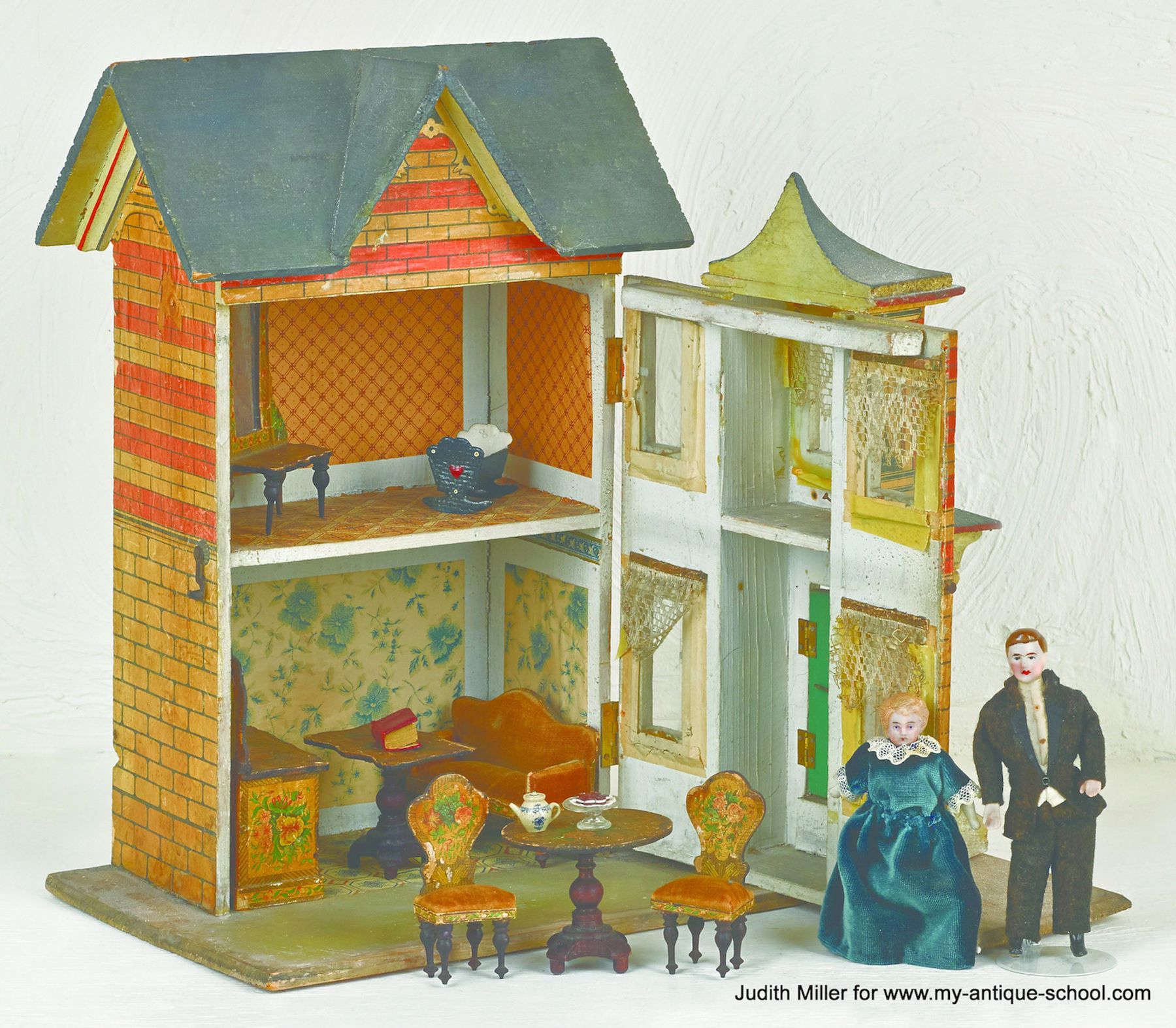 An Introduction to Antiques & Collectables
Judith Miller's introduction on how to get started spotting, buying and collecting antiques
Intro to Antiques & Collectables Online Course
How our courses work▲ TOP
You're going to love learning with us!
After you buy, you can start the course whenever you're ready
You'll have 4 weeks to complete 4 lessons, study at your own pace
You'll likely need 2 1/2 hours per lesson, but you can study whenever it suits you
You'll get expert critique from your tutor Judith Miller (you'll be able to ask them questions too)
We'll pair you up with a group of like-minded classmates from around the world
You'll have access to the classroom, content and your classmates for life
You'll also gain certification
More questions? Take a look at our frequently asked questions.
About the course▲ TOP
Learn directly with Judith Miller the 'Queen of Antiques', author of more than 100 books on antiques and interiors, including the highly acclaimed Millers Guides

You'll come away from your online course with Judith Miller with a unique grounding in how to get started in understanding antiques and collectables. With personal feedback from Judith herself, this unique online antiques course will give you an understanding of the best antiques to buy and a good grounding from which to build your knowledge and collection. You'll be taken back in time to learn some of the history of antiques and collectibles, and taught to recognize some of the most important genres. Judith will also give you insider secrets on how to buy well, and where to source. You're advised to book well in advance on this course to secure a place.
Lesson Plan▲ TOP
Each lesson starts with a 30 minute video from your expert tutor, which you can watch whenever you like.
After each lesson, practice what you've learned with an assignment and receive personalised feedback from your tutor. Each of which should take no longer than 2 hours.
1. Understanding desirability

Age is important but not as much as you might think. Designer Murano glass, from the 1950s, will often make 10 times more than a piece of Roman glass for instance, and a plain mahogany 18th-century chair would make a fraction of what would be paid for an original Gio Ponti Superleggera chair from 1957. Rarity is very important, too: if you take 18th-century Worcester porcelain, the common patterns have dropped in value, whereas the rare patterns and shapes have rocketed. But the most important of all is desirability. If many people are interested in the same item, the price will reflect it: you only have to look at early Chinese porcelain and jade.

2. Where to source antiques & collectables

In this lecture you will learn how to navigate and where to buy antiques and collectibles. It can be confusing knowing when it's appropriate to haggle or not. When you are a beginner (and remember, we all were once) you must be sure that you can trust what is on the ticket. Judith will teach you where the best fairs might be wherever you're located and you will discuss local auctions, online auctions and how to get the best from them.

3. History & Introduction

"I bought my first antique when I was a student at Edinburgh University in the late 1960s. I was fascinated by the blue and white plates I picked up in junk shops for a few old pennies and became intrigued by where they were made, when and by whom. I began to research them and became ensnared by this captivating world of antiques and collectibles. Be warned it is addictive!" In this first lecture Judith will teach you about what motivates people to collect, and how we define antiques and collectibles. The first thing to do is decide what you like. You learn about things much more easily if you find the subject fascinating. Research might sound rather dull but it can be intriguing – and it is essential if you don't want to make costly mistakes. We'll cover some basic history to get you started on your journey with antiques.

4. Learning from mistakes

Often knowing what not to do – is as important as knowing what to do. In this lecture Judith gives you insights from the years of experience she has had. You will learn through examples of mistakes that have been made in history, you'll understand more how pricing works, and get top tips to spotting fakes and forgeries. Don't forget to ask Judith any questions in the classroom, a unique opportunity for feedback from the 'Queen of Antiques' herself. Please remember though – valuations and assessments will not be done online as this is an online education service with world experts; not a valuation service.