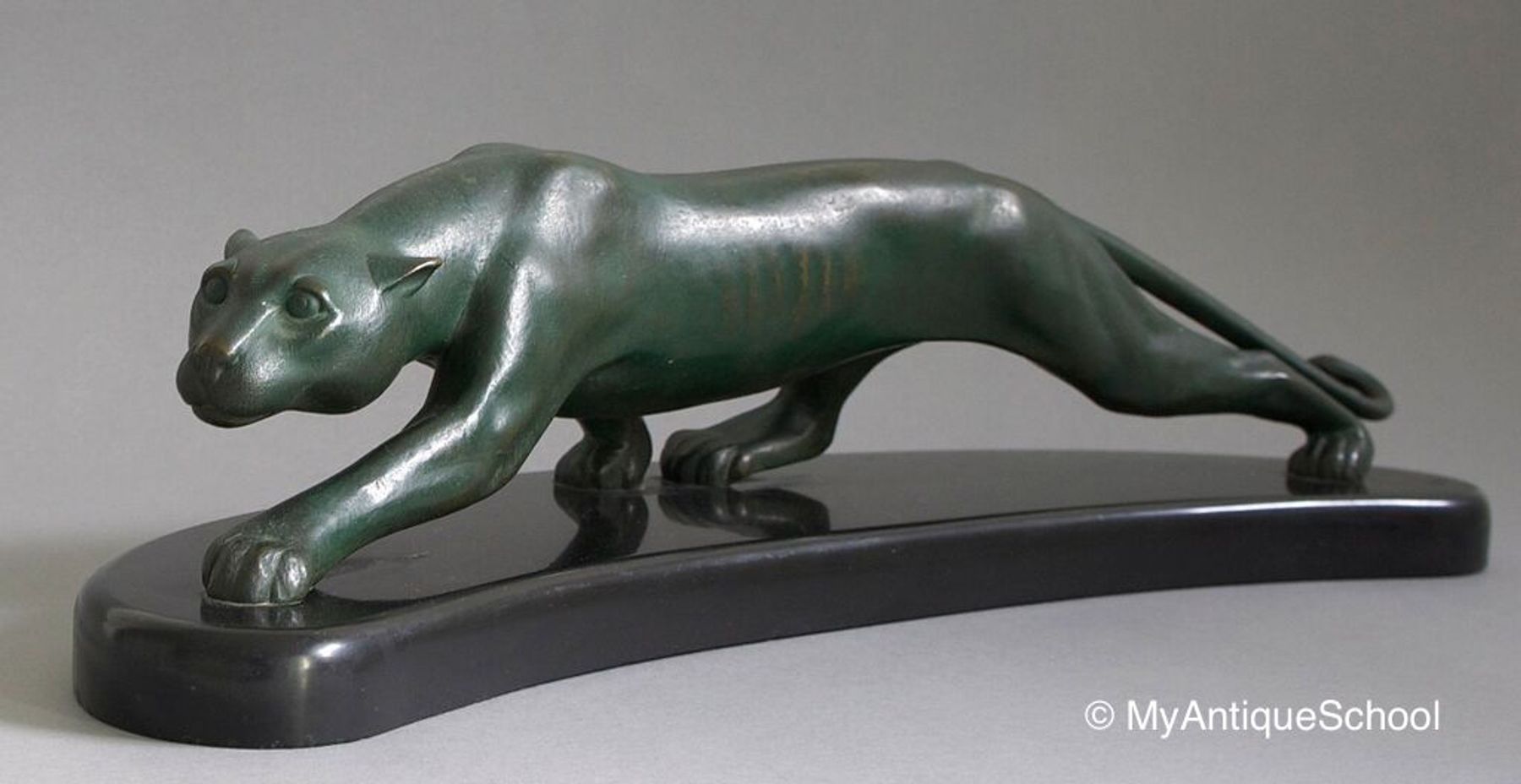 An Insider's Guide to Building a Well-Balanced Art & Antiques Portfolio
Buying Art & Antiques for Investment
Investing in Art & Antiques Course
How our courses work▲ TOP
You're going to love learning with us!
After you buy, you can start the course whenever you're ready
You'll have 2 weeks to complete 2 lessons, study at your own pace
You'll likely need 2 1/2 hours per lesson, but you can study whenever it suits you
You'll get expert critique from your tutor Marc Allum (you'll be able to ask them questions too)
We'll pair you up with a group of like-minded classmates from around the world
You'll have access to the classroom, content and your classmates for life
You'll also gain certification
More questions? Take a look at our frequently asked questions.
Watch a short preview▲ TOP
About the course▲ TOP
This course is a unique opportunity to learn directly from Marc Allum, a leading arts and antiques specialist, author and broadcaster, well-known for his ability for divining unusual and truly special pieces.
On this course Marc will share his secrets in ascertaining the all-important question 'what's the next big thing?' The purchase of art and antiques for investment can be based on a number of different criteria and can work for both the amateur and professional investor. This course is aimed at inspiring and teaching the would-be investor to buy wisely and in a way that shows how a diverse and interesting portfolio of material can behave rather like a well-balanced stock market portfolio.
This course will emphasise some of the necessary skills required to plan around emerging markets, 'getting in on the ground floor' with new fields in collecting, following fashion and trends and how to try and avoid the pitfalls too. The course is a not a 'get rich quick' scheme. The knowledge to buy across countless different fields is not easily acquired and requires a particular skill-set; however, this is an opportunity to learn from both an experienced consultant and collector who can amply illustrate the benefits of sound purchasing techniques tied in with the idea of knowledge-based calculated risk in a continually changing, captivating and enigmatic market.
This course will aim to arm the student with a number of valuable insights into the processes that surround the sometimes esoteric concept of buying art and antiques for investment. It will also (especially in section one - give you an insight into Marc's philosophy around in investing antiques). And finally by introducing structural and tangible elements, this advice will bolster confidence and give pointers specifically designed to help deconstruct some of the mysteries of the marketplace.
Key points will include:
• The philosophy of value and understanding art and antiques for investment
• Practical market tips for buying in different situations.
• Identifying the disparities between value and worth, who charges what and where best to spend your time searching for good investments.
• Analysing the frailties and strengths of the market; the pros and cons of riding fashion and collecting fads, and profiting from economic peaks and troughs.
• Anniversary investment planning.
• How to spread your portfolio across a number of mediums to ensure safety in the long term and good overall returns - whatever the market conditions.
• The psychology and nature of becoming a collector/investor rather than a dispassionate accumulator.
• The analysis of art and antiques from an expert's perspective and the concept of divining objects for their esoteric worth based on historical information, provenance, beauty and craftsmanship. (Not forgetting that some objects are not at all beautiful but are valuable too).
Lesson Plan▲ TOP
Each lesson starts with a 30 minute video from your expert tutor, which you can watch whenever you like.
After each lesson, practice what you've learned with an assignment and receive personalised feedback from your tutor. Each of which should take no longer than 2 hours.
1. Knowledge is Key

Buying a new car can be stressful experience, so imagine that you are aiming to invest money for your future prosperity in an area in which you have little experience – such as art. It's a daunting prospect. However, why not start from a position of greater security by making sure that the risks you take are significantly reduced. Humans have a propensity to prevaricate and their indecisiveness can be based on a number of factors. Lack of information and knowledge is perhaps foremost. The experience necessary to make good investment decisions is not easily attained – it can take a lifetime - but this lesson will help to provide you with an increased awareness of the variables at play, whilst bolstering your confidence and enabling you to make more intelligently informed, less hazardous decisions.

2. The Anatomy of Art and how to Understand Objects

This section deals specifically with the idea of analysis and deconstruction - understanding what makes some objects more desirable and therefore more valuable than others. In the first lesson we dealt with the practicalities of finding sources for buying, and how to work and operate in those different areas. Here, we look at the sometimes difficult ideas of how taste, personal opinion, sensitivity and academic skill can significantly alter the perception and value of an object, plus the processes that you can employ to play other people at this fascinating and sometimes profitable game.