Ten Great Salad Crops To Grow
Most of us that grow some of our own vegetables grow salad leaves, whether we are gardening in containers or in the open ground. Cut and come again lettuce varieties enable you to harvest a few leaves at a time, rather than cutting a mature lettuce and having to prepare it.
However these can be rather soft in texture and tasteless. Alternatively we buy bagged salads from the supermarket; the range of leaves available has increased dramatically in recent years. However, they have been picked for several days, transported and chilled and have often lost much of their flavour.
You can pick tasty leaves from your garden, balcony or doorstep for much of the year, just by choosing some different types of salad leaves to grow. Here are ten great salad leaves that are easy to grow, tasty, and ideal to liven up any salad, even if it is based on boring lettuce.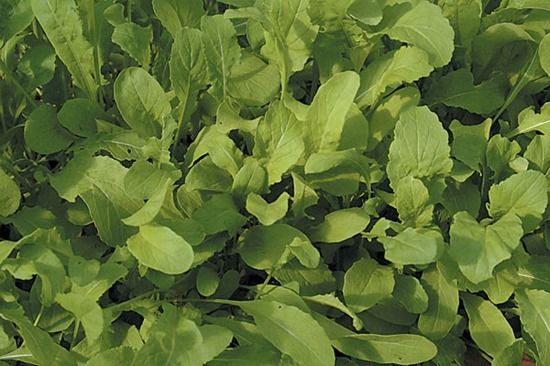 1. Rocket:
Probably the most popular and best known in recent years. Common rocket has a dark green, slightly fleshy leaf with a spicy, slightly hot flavour. Other varieties with narrower and more fern-like foliage are an interesting variation. Wild rocket is supposed to be longer lasting and less prone to running to seed. Sow thinly and frequently and keep picking.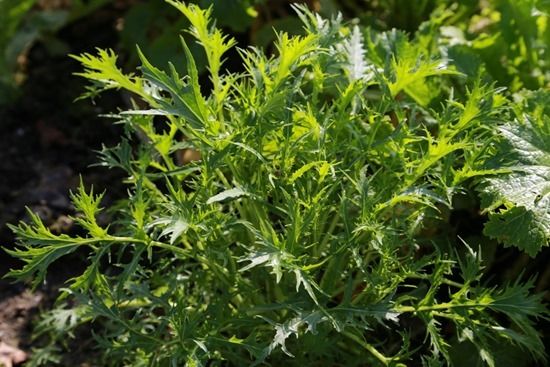 2. Mizuna:
A Japanese green with fern-like foliage and a spicy, peppery flavour. It is a nice contrast to the texture of soft-leaved lettuce and is attractive in appearance. It stands well during winter. It can be eaten raw in salads or cooked in stir fries or Asian dishes.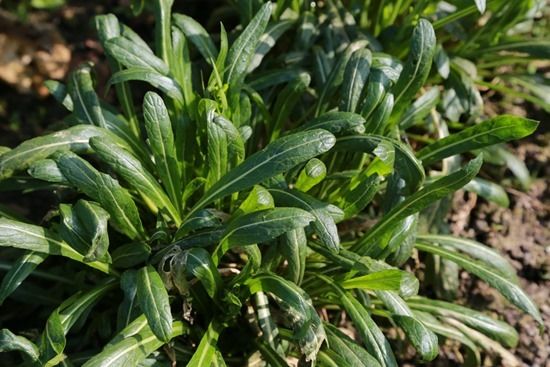 3. Mibuna:
Similar in flavour to mizuna it has narrow, dark green leaves and a fleshier texture. It is equally spicy with a mustard flavour and again can be eaten raw or cooked. It is very tolerant of cool, wet conditions and will overwinter well in milder areas.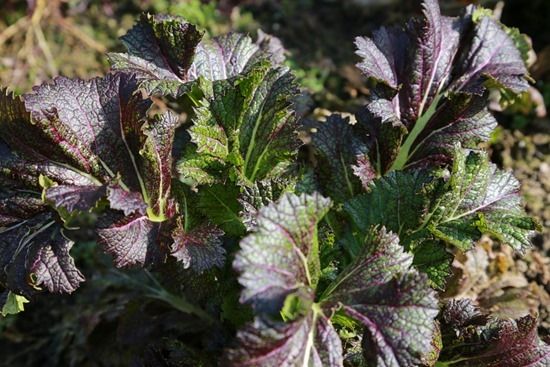 4. Mustards:
There are several varieties of mustard with broad, slightly coarse, green or dark red leaves with a hot, peppery flavour. They are at their best picked young for salads but can be chopped and woked in stir fries when the leaves are larger and more mature. Extremely tasty and a lively ingredient. 'Green Dragon's Tongue' tastes as interesting as it sounds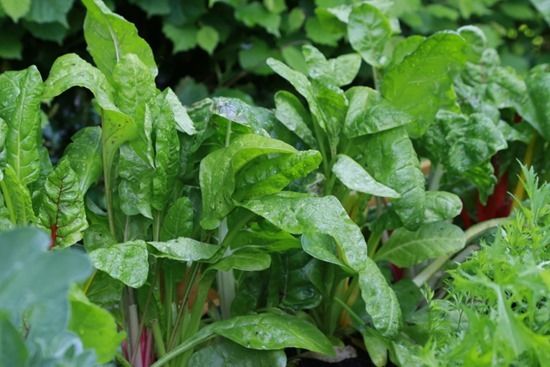 5. Rainbow chard:
Usually promoted as a spinach alternative to cut and pick in the winter months rainbow chard is great to grow as a salad leaf. If you can grow it in a short row in a raised bed, transplant a few plants into the open ground to grow to maturity, and keep picking the rest as salad leaves. It is worth noting that chard needs regular watering after sowing to ensure germination.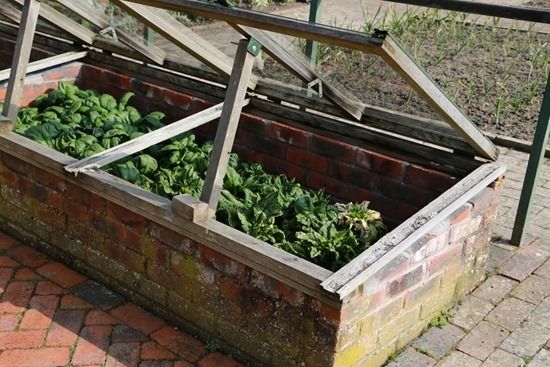 6. Spinach:
Both annual and perpetual spinach are excellent picked as young salad leaves. Many find spinach tricky to grow because the annual varieties bolt and run to seed so readily. Keep sowing in small quantities to eat raw in salads: more flavour without the heart ache of seeing them cooked to nothing. Great grown in frames for winter use.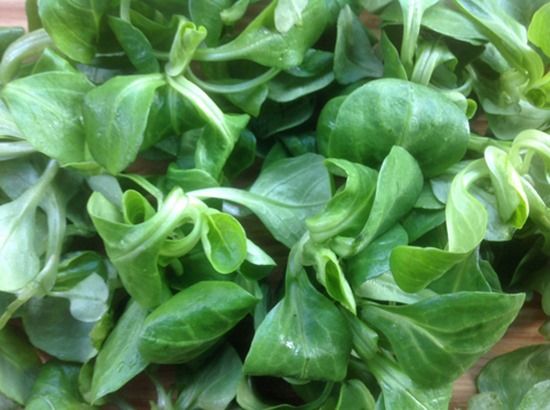 7. Lamb's Lettuce :
Also known as corn salad, this is a soft round-leaved salad leaf with a nutty flavour. It is best grown as a winter salad leaf but is also successful early and late in the year if the weather is cool. A good choice for those with cold or partly shaded gardens. Originally a foraged salad leaf in Europe.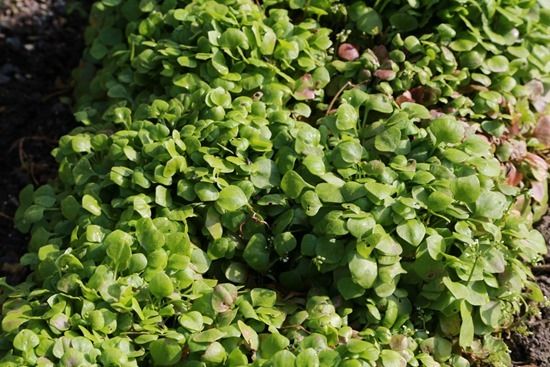 8. Greek Cress:
There are a great many different types of land cress that are worth experimenting with. These mostly have a hot flavour, similar to watercress. Greek cress is often grown as a speedy salad leaf that can be picked in only 30 days from sowing. However it will mature and overwinter if sown later in the year.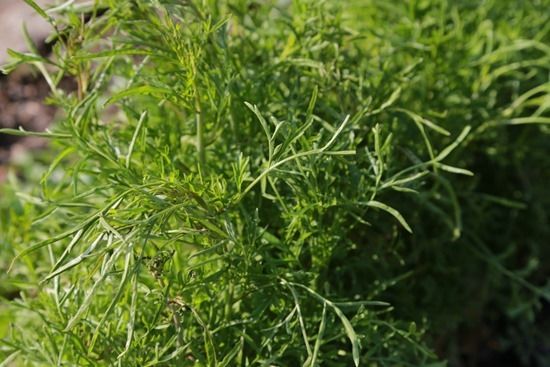 9. Purslane:
Considered a weed in the US it can be grown as a salad vegetable. Fleshy, succulent leaves and a fresh, slightly acidic flavour which is pleasant with a simple dressing. Purslane is often grown for winter use when the growth is slow and the flavour and texture more intense.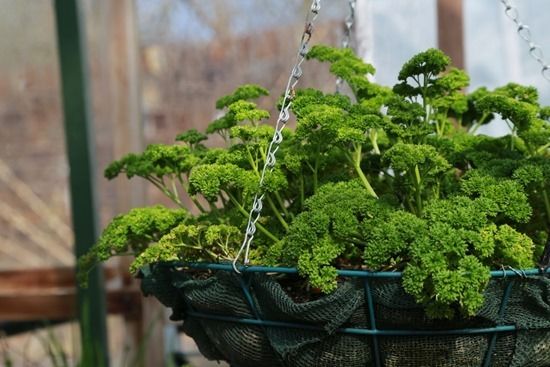 10. Parsley:
I usually grow flat leaved parsley for salads for its crispy stems and celery-flavour. In the ground curly parsley gets dirty and gritty and can be laborious to wash. Try growing it in a hanging basket outdoors in summer and in a greenhouse or conservatory in winter. It makes it easy to access and it is clean.
A few growing tips
Most salad leaves like cool, moist conditions. Avoid sowing and growing when conditions are hot and dry because the plants run to seed.
Sow little and often: a packet of seeds may contain up to 2000 seeds – that's a lot of salad leaves!
Good news for those with shaded growing areas. Most salad leaves are tolerant of some shade and appreciate the cooler growing conditions.
If you are not sure which to choose try a couple of the salad mixes which are widely available and give you a blend of some of these exciting varieties.
Further Study
Download Free eBook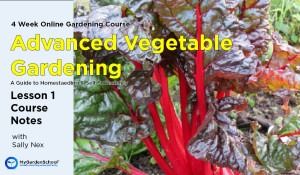 Advanced Vegetable Gardening & Self Sufficiency (Homesteading) Course
A 4 week online gardening course with journalist and master gardener Sally Nex
Edible Gardening Made Easy Course
A 4 week online gardening course with journalist and master gardener Alex Mitchell
Stay updated
Receive free updates by email including special offers and new courses.