A Gardener's Guide to Photographing Plants & Gardens
By Andy McIndoe •
I could put together a technical post on this subject, but I'm not going to. I know that most gardeners that go out armed with a camera pay little attention to aperture and shutter speed; depth of field is something you find in a meadow. 
(That said - if you are interested in acquiring the technical skills to take those incredible close ups or getting up at dawn to catch the light - take a look at Clive Nichols Flower Photography Course - some really inspiring lessons to be learnt).  
But in most cases, you're there enjoying a visit to a garden, or a tour of your own estate, at the same time attempting to capture images of vistas, individual plants, planting combinations, along with a friendly cat or anything else that takes your eye.
Instead of a technical brief I thought I would put together a few pointers to help you improve your results. Whatever anyone tells you it is not all about the camera you have.
Even the most expensive, sophisticated camera cannot compensate for user error and lack of thought. Your eye is the most important piece of equipment when it comes to taking good pictures.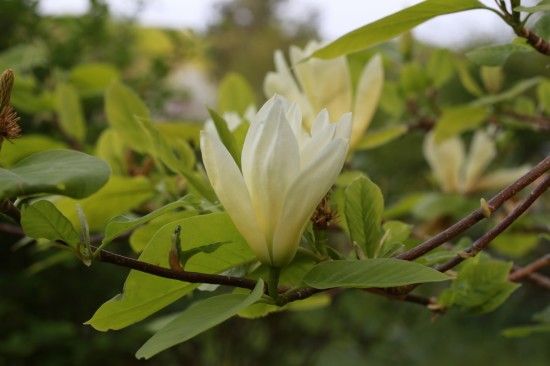 1. One of the biggest obstacles to taking better photographs is low expectations. Many of us grew up using film in the days before digital.
With only a maximum of 36 pictures to play with on a film, and a time lapse between taking the photographs and viewing the results, we didn't expect complete success.
Digital changed all that, you can take lots of pictures of the same thing and weed out the poor ones, before selecting the better shots.
So tip number one: take several pictures of the same thing on different settings and from different angles if you want to be sure you've got the best shot.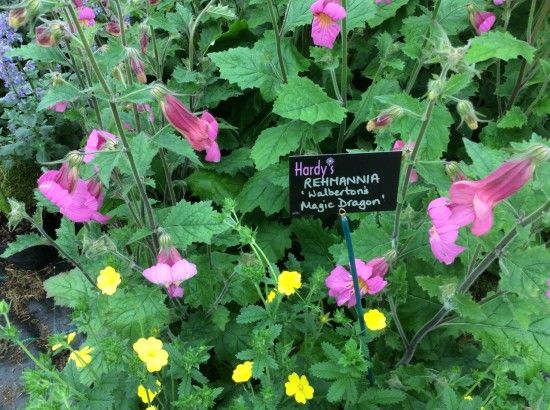 2. If photographing individual plants take a picture of the label on another shot. That way you'll remember what it is. With the best will in the world you won't remember when you get home and it's much easier than writing it down in a notebook.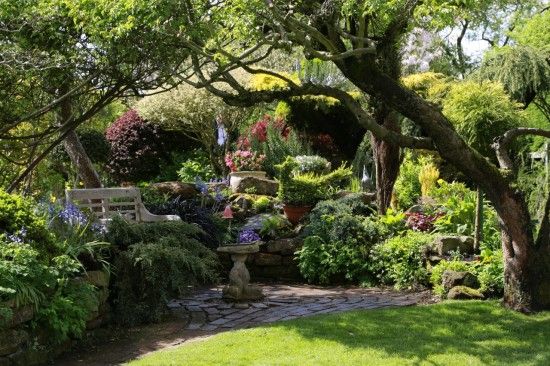 3. Any photographer will tell you to take your pictures of plants and gardens early in the morning or late in the evening when light levels are lower. Professional garden photographers are out there as dawn is breaking.
This is great advice but in reality, if a garden tour gets you to a garden at midday and you leave in early afternoon you haven't got a choice. You just have to go with the conditions. If the camera is adjustable, try reducing the exposure by one or two stops.
Alternatively take more close ups of plants and flowers. Shading a white flower with a light umbrella or even your sun hat will improve the result. Be grateful for cloudy days; they often produce the best results.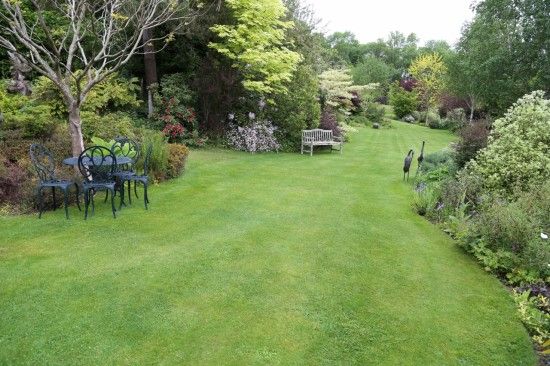 4. Composition of a picture is all important. Whenever I see visitors to a garden, they walk in, take a look, whip out the camera and shoot.
Usually the result is lots of lawn, other visitors in unattractive anoraks, the owner's car and a distant flowerbed. A few moments thought and a closer position could change all that and you will get the picture you want.
5. Always think about the background. When your attention is on a subject that you are trying to photograph it is so easy to miss things in the background that will spoil the shot. I find this particularly when taking plant portraits.
Where did that label come from? Is that the edge of the plant pot? We're there really cars in the background? Even camera settings for flower close ups which blur the background and make the subject sharper can't hide the horrors.
Always check the background and change the angle if necessary.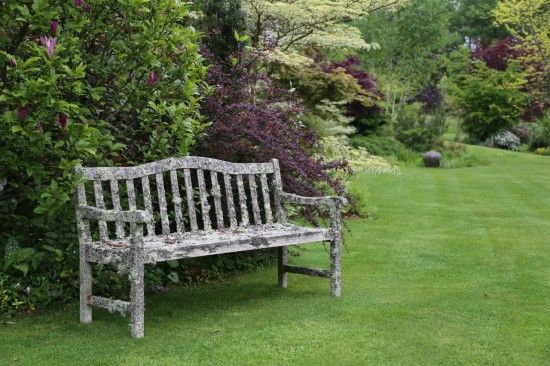 6. When photographing garden scenes make use of the focal points in your pictures. A garden seat framed by plants will have more impact in a picture than the plants alone.
Use a pot, sculpture or garden ornament in the composition of the picture in the same way as it should be used in a garden: to lead the eye and help to tell the story. Pictures of groups of plants are notoriously difficult to capture. Features are easier, so make use of them.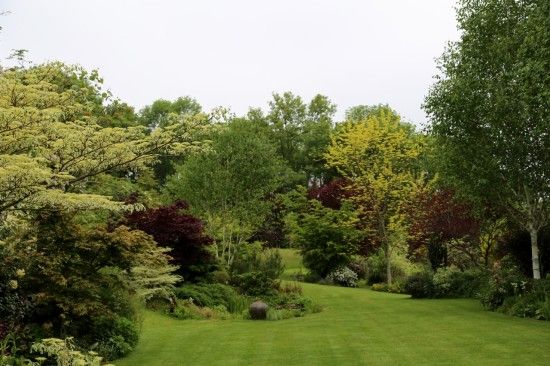 7. Avoid large areas of uninteresting grey or white sky. This always makes your garden picturesque seem flat and uninspiring. Sacrifice the overall garden shots if you can't avoid it and focus on the plants.
If your camera can accommodate a filter a simple polarising filter will bring out the clouds and increase definition. Sorry - I said I wouldn't say anything technical.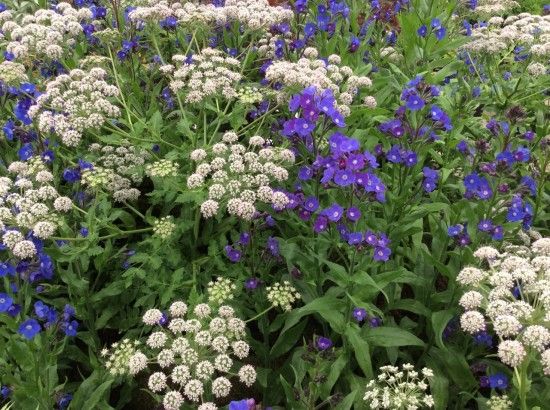 8. These days, iPads and iPhones take frighteningly good pictures. They also cope in conditions that many cameras find challenging.
Often it's worth taking a quick shot on your phone or iPad as well as in the camera. At flower shows I tend to use the iPad, particularly in a marquee, exhibition hall or pavilion and leave the camera behind. It's easier to carry, gives perfectly good results and provides a notebook too.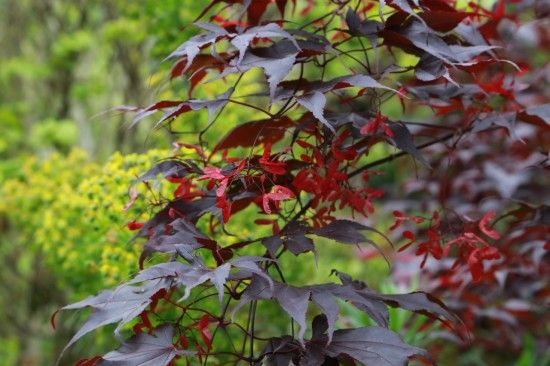 9. Softer backgrounds make your pictures look more professional and increase the perspective.
They show off the subject and focus the attention on it. In a garden light height in the foreground, or something of interest that focuses your attention makes the background more distant.
Use this principle when you compose your pictures. I often use the portrait setting when I'm photographing a flower or a plant; this has just that effect.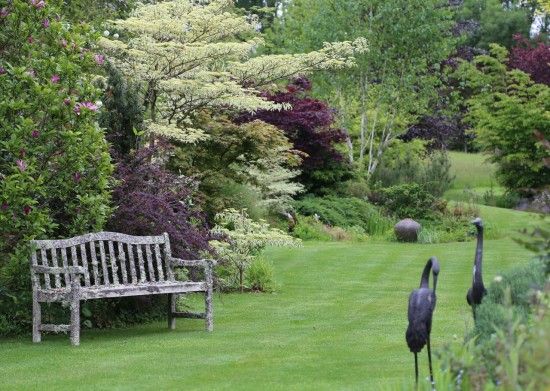 10. Don't get too close, unless you are using a camera with a lens designed for close-up work. It's usually easier for the camera to focus if you are a little further away.
Giving your subject enough surrounding space allows you to crop the image, if necessary, and improve its composition. I often make the mistake of getting far too close.
This can mean parts of the picture are not as sharp as they could be and the angle seems awkward and unattractive.
Stay inspired
Get FREE Gardening tips and ideas from our experts in your inbox.