A New Adventure In Gardening - Andy McIndoe
By Andy McIndoe •
My New Adventure In Gardening
When you work for a company for 37 years it becomes a way of life. I think that's especially true in family businesses, and even more so in the horticultural world. You take root, you thrive and grow, and then maybe things slow you down a little.
You have good seasons when life blooms, but then there are times when you become choked by competition; the weeds of everyday life that get in the way of your real purpose. So being uprooted from my established, overcrowded position transplants me to grow again on my own: a new beginning and a new adventure in gardening.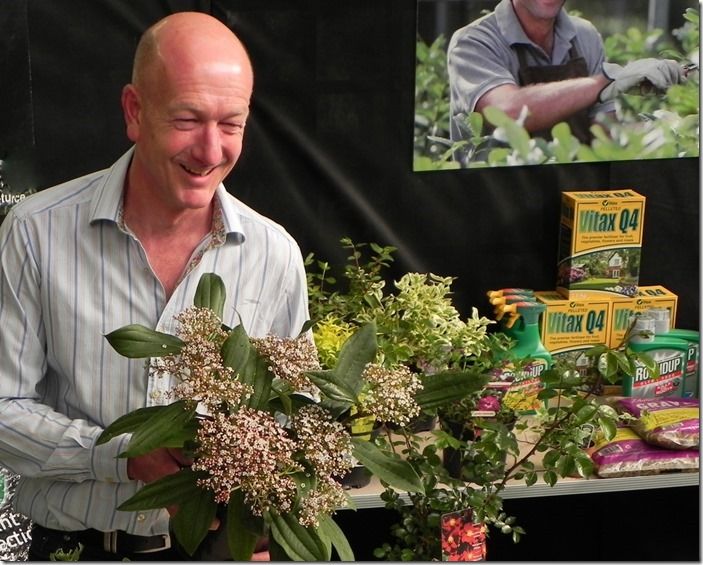 I went into horticulture because I love plants and gardens and I love people. I need to share my knowledge, and I like to share other folks' love of gardening.
When I started work at Hillier Nurseries 37 years ago garden retail was simple. We sold plants, tools, some compost, fertilisers and chemicals and that was about it. Today garden centres sell everything; they need to support their overheads and become grown up retail outlets. Sadly, sometimes gardening becomes stifled and smothered by other activities.
I have been conscious of this over the years and have strived to maintain the profile of plants and gardening through writing, talks, demonstrations and radio. This is what I enjoy: the opportunity to share my knowledge and entertain. Gardening is supposed to be fun after all.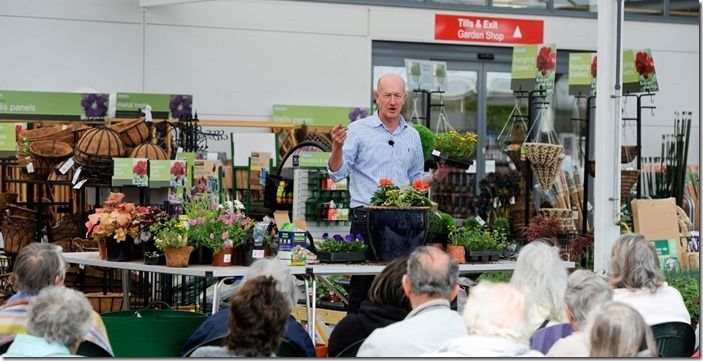 Over the past few years I've written a number of books and produced most of the pictures. As an author you learn very quickly that this is not the most lucrative thing you will ever do, but it is incredibly rewarding. When someone tells you how much they've enjoyed your book, used it, shared it and relied upon it the whole process becomes worthwhile. Never underestimate the amount of hours that go in to producing a book. For the author producing the text is about half the work! Will I do more? I do hope so.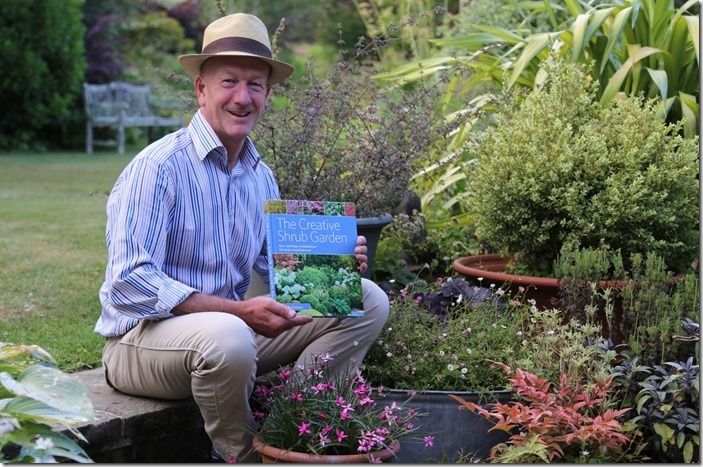 RHS Chelsea Flower Show has been a huge part of my life for more than a quarter of a century. I have designed and been responsible for 25 consecutive Gold Medal winning exhibits in the Great Floral Pavilion.
Staging an exhibit on this scale is a fantastic experience; emotional, inspirational, adrenalin pumping and exhausting. If I don't do it, will I miss it? Will I be doing Chelsea next year? As I say at the end of my talk, "Behind the Scenes at Chelsea Flower Show" – you'll have to wait and see…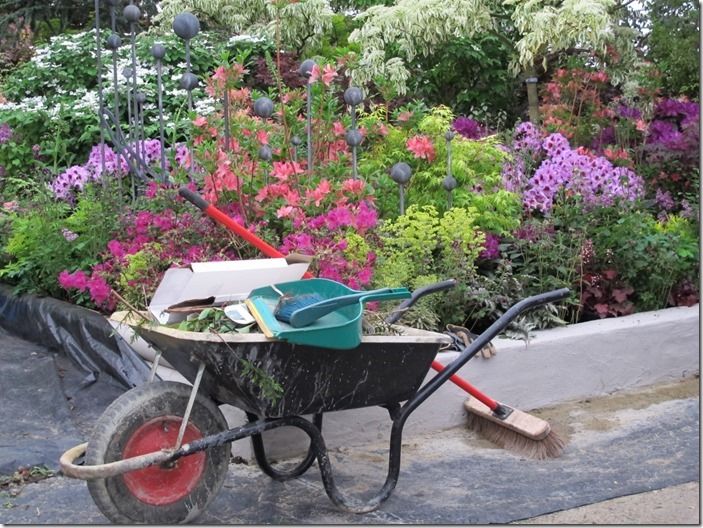 Being at RHS Chelsea has given me the opportunity to do some television and I've done other television and video slots over the years. There's no doubt about it, television is great profile and very good for the awareness of what you do. I love doing it and would like the chance to do more. I do believe there is a great opportunity to return to basics with gardening television. People to want to be told how to do things and they do want that basic horticultural knowledge. Television can deliver that. It doesn't have to be as creative and alternative as it has become.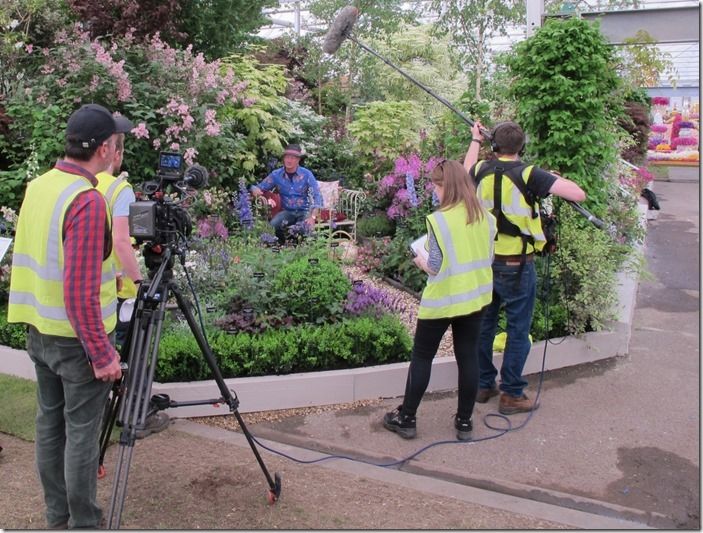 I've had the opportunity to travel a little, mainly to Japan and the US. I've also lectured in Moscow. I hope I will have the chance to do more. It's great to meet gardeners in other countries. It means you share their interests and understand their challenges. Some are different, but comfortingly most are the same.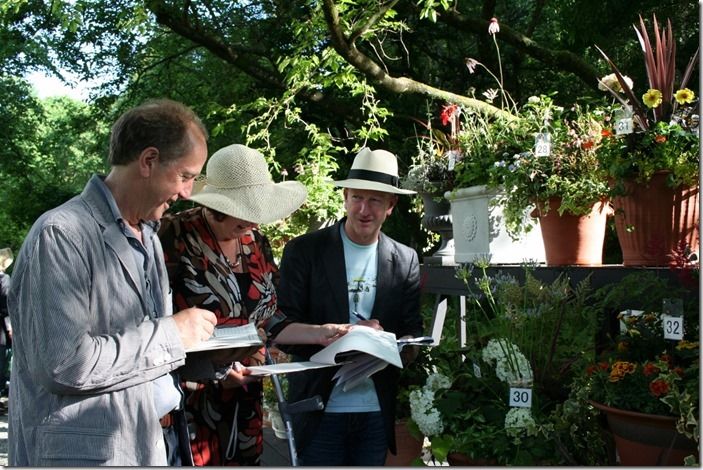 Of course that's what's brilliant about MyGardenSchool, which has become such an important part of my life during the past three years or so. I get the opportunity to share my knowledge and love of gardening with gardeners across the globe. Students on my courses have come from all over and more and more are realising the great benefit of this unique online experience. I look forward to developing more courses and forging more friendships with my students and fellow tutors.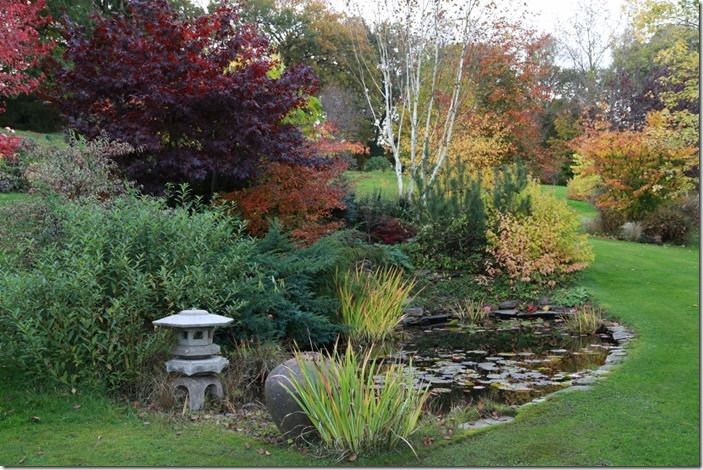 Sometimes people are surprised that I actually garden. It is often the case when it's your job it isn't your hobby. I'm lucky, that's never been how it is for me. I've been gardening since I was a boy. I've been in to everything from orchids to roses.
I've gone from total disinterest in vegetable gardening to being as self-sufficient as possible. My wife, Ros and I are both gardeners. We have a two acre garden, Sandhill Farm, in Hampshire, Southern England. I do hope that my new adventure in gardening allows me a little more for it and to share it with other gardening enthusiasts.
Visit www.andymcindoe.com
Follow @AndyMcIndoe on twitter
Stay updated
Receive free updates by email including special offers and new courses.