A Poinsettia is just for Christmas; Not for Life!
By Andy McIndoe •
Many homes will already be decorated for the holiday season, Christmas tree, lights, garlands, door wreaths and of course the essential Christmas Star – the poinsettia. Whether you choose a traditional red one, or a more alternative, cream, white, pink, salmon, marbled or splashed a poinsettia is part of Christmas for many of us. Maybe you bought it yourself? Or maybe you were given it? I must admit, although I see thousands of them every year, I always buy one or two for the house. I love the colourful velvety bracts, and the whole visual texture of the plant, and I usually opt for one of the "colours": salmon or white, rather than red.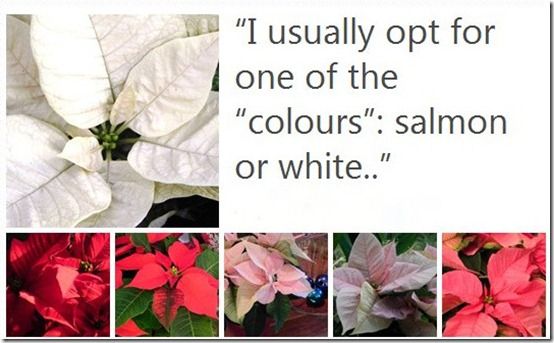 Having said that, I would never buy one as a Christmas gift. I might buy one as a gift in early December, so that the recipient has the pleasure of it in the run up to Christmas, but give it on the day and the moment has really passed. The same is true of a plant arrangement containing a poinsettia, before you choose one, stop, I think you could do better.
For most of us the challenge is keeping a poinsettia looking good over Christmas, let alone considering what to do with it afterwards. However gardeners are nurturers and carers by nature. It may be a Christmas decoration, but it is still a plant, so the urge is there to keep it going long after the holiday season has passed. "How do I get my poinsettia to colour again next year" is a question I am frequently asked.
I remember when Poinsettias first became available in the UK, and I wanted one! However, they were pretty expensive to buy with your pocket money, and I knew they were tricky to keep; well they were then. The reason was that houses had no central heating. Most of us had a coal or gas fire and temperatures overnight could be pretty chilly, they were in the daytime too for that matter. A poinsettia responded by shedding its lower leaves and, as they became more widely available, a leggy poinsettia with a green stem and a few red bracts on top became a familiar sight.
Today's nice warm houses are a much better environment for this plant. Breeding too has produced more reliable varieties that are more resistant to extremes of temperature and the occasional draught. Having say that, if your poinsettia has spent a cold day on a market stall, in a supermarket warehouse, or on a cold greenhouse floor it may not have got off to a good start. Cold transport is also a killer: so my advice is buy as local as you can. If you live in England buy English Grown. If American, buy plants produced by a grower in your neck of the woods. Watering too plays an important part: not too much, and water at room temperature is better.
There are two things that you should know about how your poinsettia has been grown: Firstly it will have been treated with a dwarfing compound which keeps it compact and means it flowers on a short plant. If you've seen poinsettias growing, as the shrubs they are, in the Caribbean or other tropical regions you will know that Euphorbia pulcherrima can reach 3 metres, 10ft or more: not ideal on the dresser! Secondly they are short day plants. The bracts colour when days are short, electric light affects this. Extend the day with electric light of any sort and you will delay flowering and the production of colourful bracts. That's why we hear tales of keeping them in a dark cupboard in the evening to keep the daylength short. Is life just too short to spend your days putting a plant in the cupboard in the evening, and taking it out again the following morning?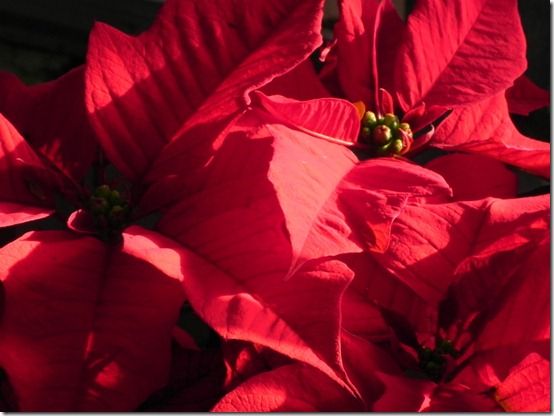 So what do you do with your poinsettia after Christmas? I want you to prepare yourself by thinking of it as a bunch of flowers with roots. We take down the decorations on twelfth night, we don't leave them up until Easter. Do you want a dusty, slightly discoloured, and already getting leggy poinsettia in the window when you are looking out at the daffodils? No you don't! So after Christmas the best place for your poinsettia is the compost heap. Get rid of it before you get too emotionally attached and start feeling sorry for it. A poinsettia is for Christmas, one Christmas, it's certainly not for life.
Happy Gardening and Happy Christmas! If you're dreaming of a White Christmas join me on Christmas Eve. Here in England it may be soggy and wet but here are My Garden School we're planning our very own White Christmas……………
Stay inspired
Get FREE Gardening tips and ideas from our experts in your inbox.