Want to know how to grow a green wall?  Check out these amazing facts
You might have heard of living green walls, but do you really know about them? Improving air quality, reducing energy costs, increasing property value, even raising staff morale… these are just some of the amazing benefits living green walls can offer…

Amazing Fact 1: Green Walls are Nothing New

Being also referred to as vertical gardens, living walls or green facades, living green walls are panels of plants, grown vertically using hydroponics on structures that can be either free-standing or attached to walls. Unlike common climbing plants, living green walls have a proper base to grow on that keeps them continually watered and fed, so even if it doesn't rain much or you want a green wall indoors, that's possible.

You may be surprised to learn that this fashionable idea appeared way back in 1930's science fiction. However, what's more surprising is that the general idea can be traced back to 600 BC with the Hanging Gardens of Babylon.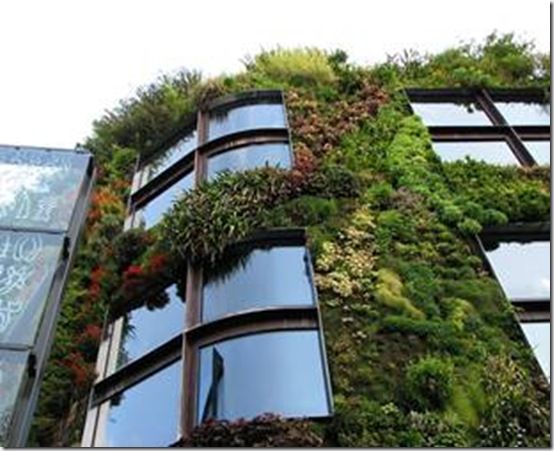 (This is one of the world's most famous green walls at the Quai Branly Museum (the Museé du Quai Branly) in Paris, created by Patrick Blanc, the godfather of the 'vegetal wall'.

Source: Flickr Green Walls

Amazing Fact 2: They're Good for You, The Environment & Everything!

Living green walls are not only something that looks fantastic, but also something with tons of benefits you probably never thought about. Here are just six:

1. Significantly improving air quality

Nowadays, no matter we are outdoors or indoors, the air is almost always highly polluted due to industrialisation, and it is affecting our health. Living green walls can change this.

Urban street canons or the gaps between large buildings are hotspots for harmful pollutants like nitrogen dioxide and particulate matter. Living green walls can significantly reduce the percentage of those pollutants by up to 40% and 60% respectively. Considering the "Sick Building Syndrome" situation nowadays, which results in the indoor environment being as much as ten times more polluted than the outdoor environment, the living green wall really can do wonders to purify indoor air.

2. Reduce deterioration, cracks and fissures in the buildings

Living green walls on the outside of buildings can help reduce temperature fluctuations and protecting the building from heavy rain and UV radiation, which reduces damage done by external factors.

3. Significantly reduce energy costs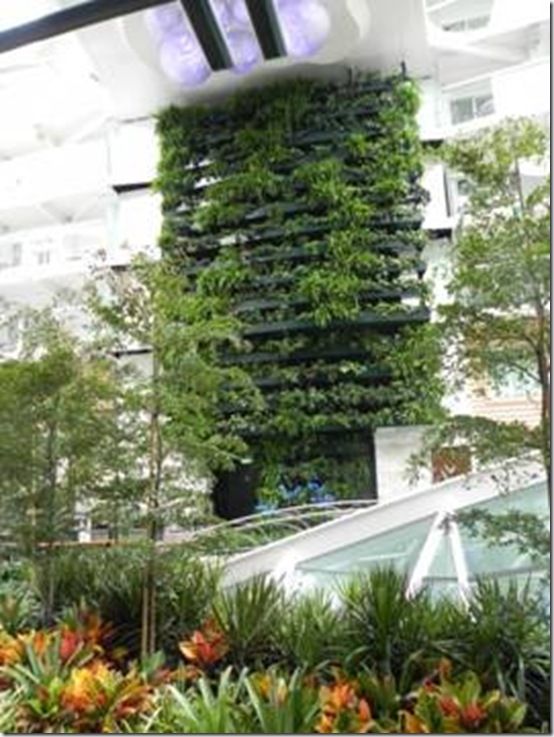 We all know how much more the energy bills could go up in summer and winter for companies. However, companies in buildings with living green walls have less astonishing bills than those in the regular buildings. That's because living green walls can reflect sunshine and provide shade from direct sunlight in summer, and store the heat within the building in winter.

4. Enhancing staff morale

Studies have proven that seeing nature in the work environment can increase job satisfaction, so imagine what a whole wall of foliage can do! More importantly, the fact that the company is happy to invest in the living green walls just sends a positive message to the employees that this is a company cares about whether employees are working in an enjoyable and eco-friendly environment.

5. Reduce noise levels

Just like the greens used on highways, a large vegetation area can block high frequency sounds, while the supporting structure can help to diminish low-frequency noise. So they're great for noisy malls, canteens and other communal areas!

6. Increase property value

If your building satisfies green criteria, you can gain LEED credits from the LEED (Leadership in Energy and Environmental Design) programme, an internationally recognised green building certification system. The installation of living green walls, either inside or outside, secures LEED points for low water usage and efficient irrigation. It means the building has an improved carbon footprint compared to other buildings, which in turn would add more value for the property.

Amazing Fact 3: Green Walls are 100% Customisable

What is amazing about living green walls are that they are not just plants on a wall, they can be turned into living artwork too, e.g. a customised pattern, a logo, or something abstract and beautiful. The living green wall at Trafalgar Square outside the National Gallery in London is a great example. Do go and have a look if you'd have a chance!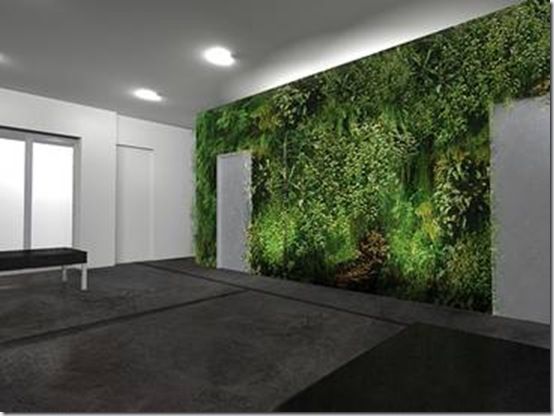 Moreover, theoretically it is even possible to grow food like herbs and vegetables on a living green wall to create a vertical food garden if you are really short of space.

(An interior living green wall. source: Flickr Interior Living)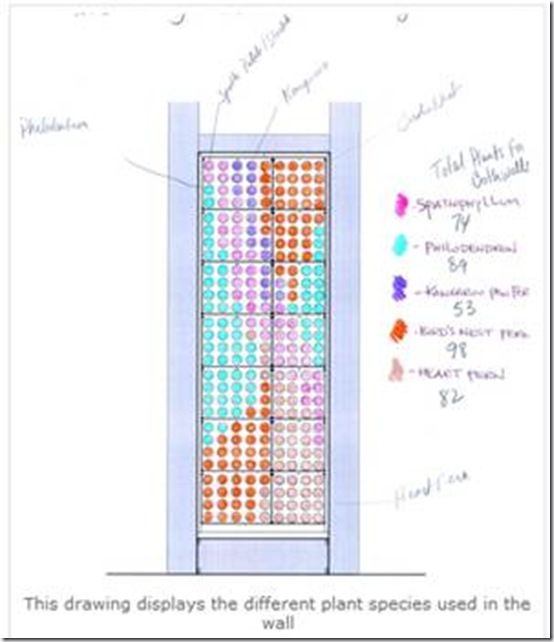 The variety and flexibility of living green walls enable them to be suitable for all environments, and you can always choose the right type to suit your budget and needs. They range from the big exterior walls to the small, freestanding ones you can place in even tiny rooms. The latter are often chosen for indoor displays and are easier to care for. With good planning and care, you can even have a green wall that stays green 365 days a year!

If you are interested in how living walls work, check out this extract from an Ambius article:

Living green walls are commonly hydroponic systems irrigated by a drip-irrigation method. The plants choices for interior green walls and exterior walls are completely different. For example, in America, the interior plants are tropical plants from southern states, while the exterior are chosen based on climate zones.

Interesting isn't it? If you would like to know more about the living green walls, or how to plant a green wall, be sure to check out Ambius' ultimate guide to green walls
Stay updated
Receive free updates by email including special offers and new courses.