Andy's Adventures in Gardening; A Trip to Tresco
By Andy McIndoe •
I first visited Tresco Abbey Gardens on the Isles of Scilly a few years ago, on a gloriously warm and sunny spring day. I remember turquoise sea, a few agapanthus blooming on the beach, white sands, lush green foliage and a kaleidoscope of colour. I visited again last week on a cold spring day with damp in the air and a chill wind. This weather has been a feature of the British spring of 2013 and its effects were certainly evident in the gardens of Cornwall last week.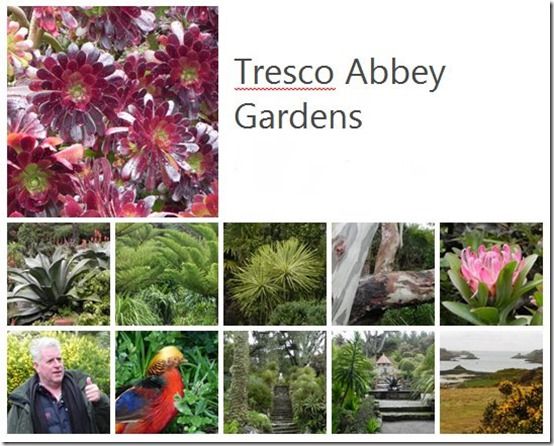 I was leading a garden tour through some of Cornwall's famous gardens and few less well known gems. The cold winds had done their worst to the tree magnolias and camellias that are such a feature of South West gardens at this time of the year. Gardens, plants and visitors shivered, but it did not dampen our enthusiasm. For one day we left the mainland and headed further south west to the Scilly Isles.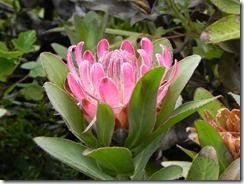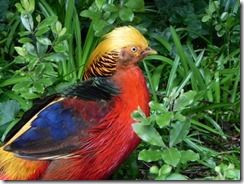 Tresco Abbey Gardens are world famous for their amazing collection of plants from Mediterranean climates. Here on this tiny island off the south west tip of the UK, plants from South Africa, California, New Zealand, Chlie, Argentina and Southern Europe come together to create one of the world's great gardens. The Scilly Isles are somewhat bleak and ragged, surrounded by the ice cold Atlantic, warmed in the Gulf Stream. The microclimate of the garden is created by shelter belts of Monterey pine and Monterey Cypress which keep out the chilly wind, Atlantic gales and salt spray. High light levels, excellent drainage and lively air that keeps away frost and snow means a twelve month of the year growing season.
We made our way from Newquay airport by Skybus (capacity 18 people) to St Mary's, and bounced down on a field. From the not quite international airport we wound through lanes and narrow streets by minibus to the quay, then boat across the strip of water to Tresco. In April we had expected warmer, but that biting wind was a reminder that mild though the climate is, this is still Britain. Arriving at the quay we were met by Mike Nelhams, curator and renowned plantsman. He came to Tresco as a horticultural student and the islands cast their spell and drew him back; that was in 1983. We agreed that we are both lifers!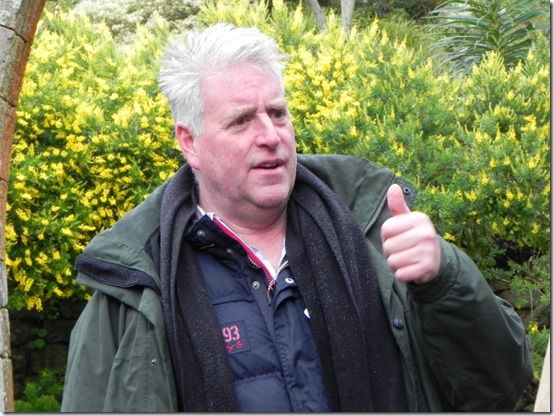 After a short introduction to the fascinating history of this island paradise we plunged into Planet Tresco; a very different garden world. The lower garden vegetation is almost tropical with a sense of ancient mystery. It gives no clue to the fact that the whole garden has been wiped out twice in its history; once by snow and once by hurricane. We soon discovered that we were only just across the water from Hell Bay, on the far side of the neighboring garden of Bryher, where the Atlantic storms produce waves strong enough to break against the cliffs and send salt spray raining down on the far side of the island.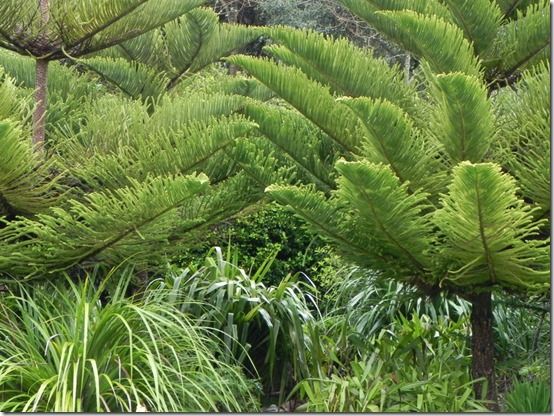 Mike's love of the garden and his passion for plants shine through as he takes us through the trees. Norfolk Island pine, Aracacia excelsa, with its immaculately arranged radiating branches. Metrosideros excelsa, the Pohutukawa tree of New Zealand. He describes its flaming blossom and we all made a mental note to return in flowering season. The shining foliage of Leucodendron argenteum, the Silver Tree, closely related to Protea. A spectacular specimen of Eucalyptus globulus, The Tasmanian blue gum, whose branches have become serpentine trunks with snakeskin bark shining under the dripping canopy. From Chile and Argentina, Luma apiculata with cimmamon bark. Trunks like telegraph poles rise high above lush, dripping, emerald vegetation beneath studded with colourful strutting pheasants.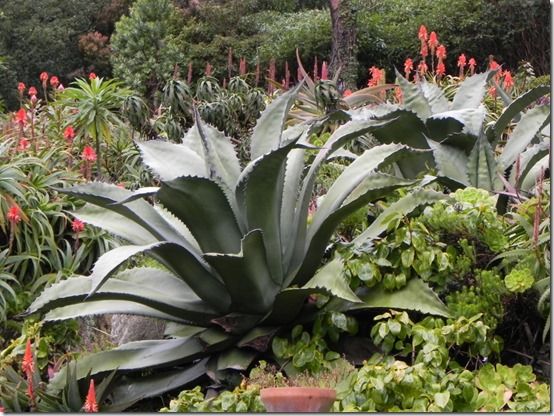 We make our way up through the terraces, past the aeonium studded ruins of Tresco Abbey; the precious relic at the heart of the garden. The air is lemon scented by the abundant golden blooms of Genista maderensis; a glorious partner for sapphire echiums.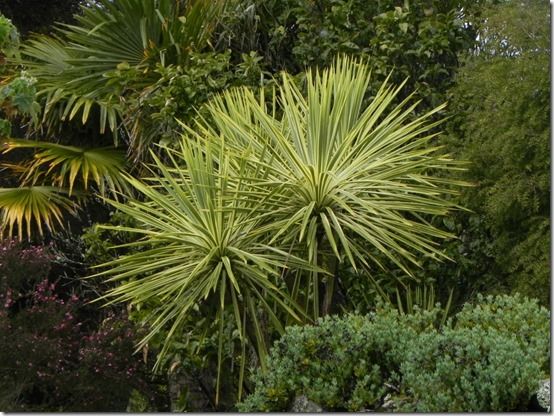 On the upper terraces magnificent agaves spread their succulent, spear-topped leaves; clinging almost precariously onto the rock walls. A host of proteas sit side by side with banksias and cape heaths: the world in a garden. Looking out across the foliage of palms and cordylines and sheltering hedges of evergreen oak to the sea beyond the contrast between tropical oasis and barren salt and wind blasted island vegetation is evident.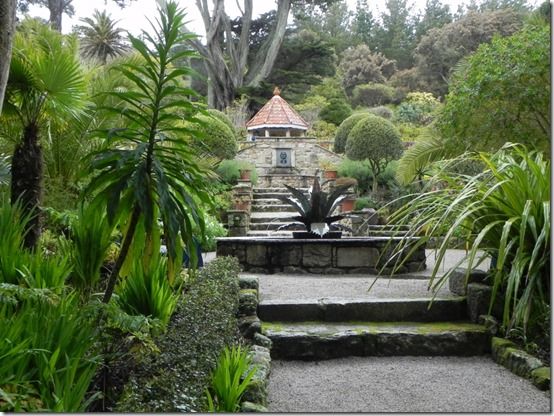 Concentrating my attention on the garden I travel far from this place. It is impossible to believe we are only a few miles offshore from those other Cornish gardens with their magnolias and camellias, pasties and clotted cream. Tresco is a very special garden. Even if you have encountered many of its inhabitants in their native environments, or in other gardens anywhere in the world I defy anyone to resist the charms of Tresco. Clearly Mike is a good example of a passionate gardener captivated by the spell of this place. He proudly tells me that in all the years he's worked with the garden he's never got bored with it. I understand why!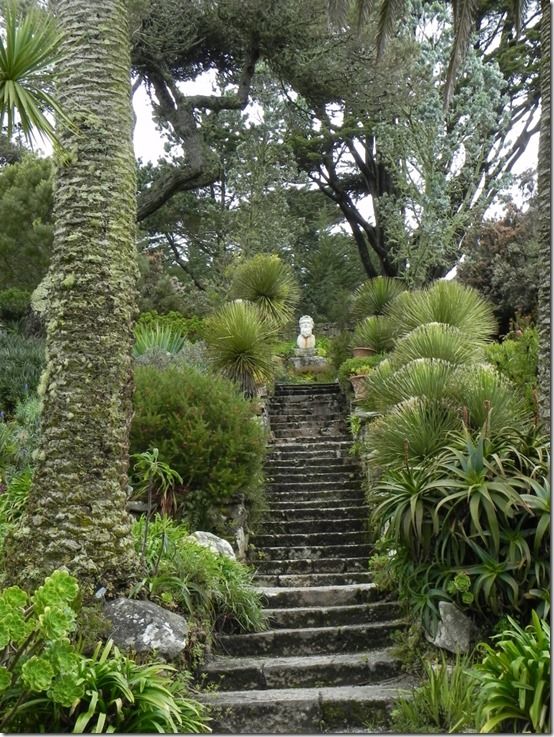 Stay updated
Receive free updates by email including special offers and new courses.