Chelsea Flower Show 2014: The Telegraph Garden by Del Buono Gazerwitz
The Telegraph Garden for the 2014 RHS Chelsea Flower Show is designed by del Buono Gazerwitz.  This is the second time Tommaso del Buono and Paul Gaerwitz have designed a Chelsea Flower Show Garden  (in 2008 they won a Silver Gilt).  This year's Telegraph garden is an Italian classic garden with a contemporary interpretation.  It is intended to be bold, uncompromising yet with it's foundations in traditional historic Italian Gardens.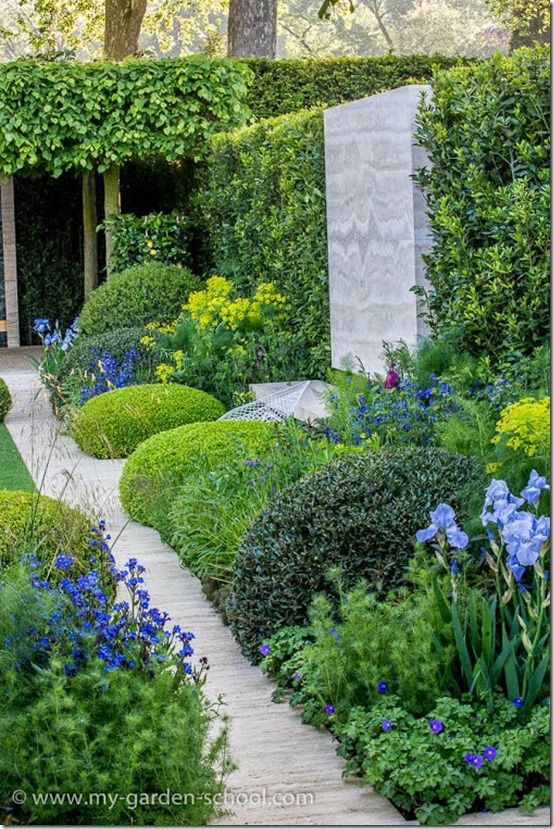 Tommaso del Buono said:  " For this year's show I'm going back to my roots.  I'm excited at the prospect of  trying to bring some of the vibrancy and flavour of Italy to Chelsea and who how a Latin sensibility and taste will travel and can be successfully applied to gardens elsewhere."  Paul Gazerwitz continued:  "We wanted to create an elegant and timeless garden."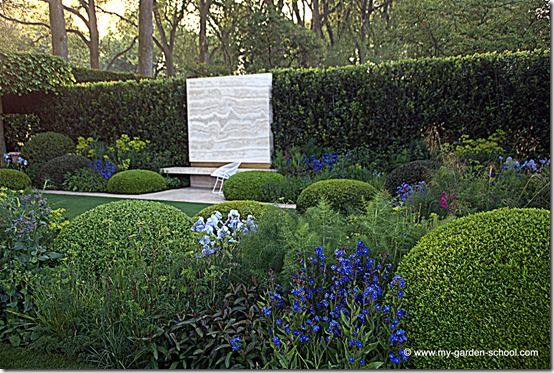 All the plants included within the garden are both appropriate and suitable for the conditions typically found in the north of Italy – the garden is enclosed on two sides by a bay (Laurus nobilis), hedge and shaded at both ends by the canopy of 12 'roof trained' lime trees (Tilia x europaea 'Pallida').  The sunken areas at the heart of the garden is punctuated by domes of clipped Box (Buxus sempervierns), Phillirea angustifolia and Osmanthus burkwoodii, softened by a range of herbaceous plants in deep blues and lime green with a touch of deep pink.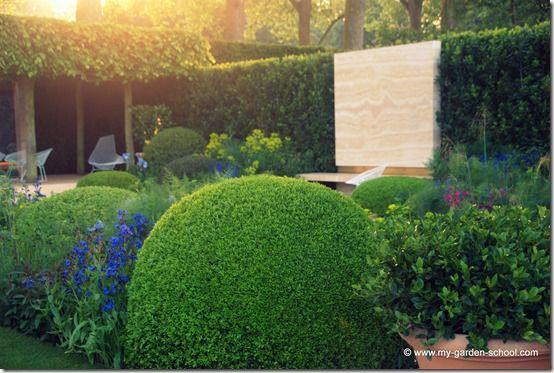 What the RHS say:

This is an Italian garden for the modern era, featuring some of the guiding principles of Italy's great historical tradition re-interpreted in a 21st century idiom. Inspiration has been taken from revisiting the components traditionally found in the great historical Italian gardens to create this bold and uncompromising modern garden, a peaceful and beautiful environment designed for rest and relaxation.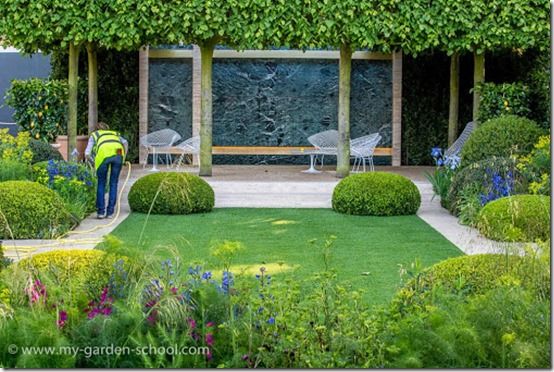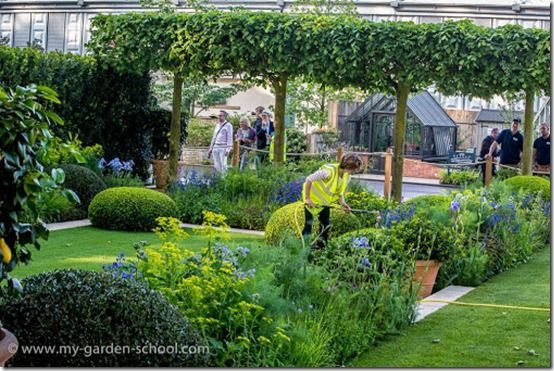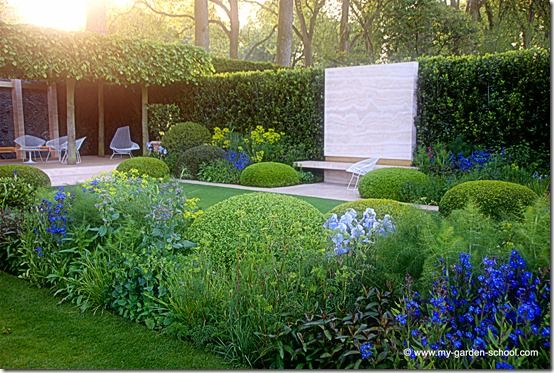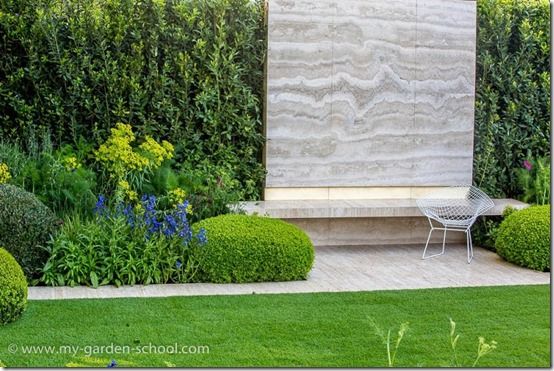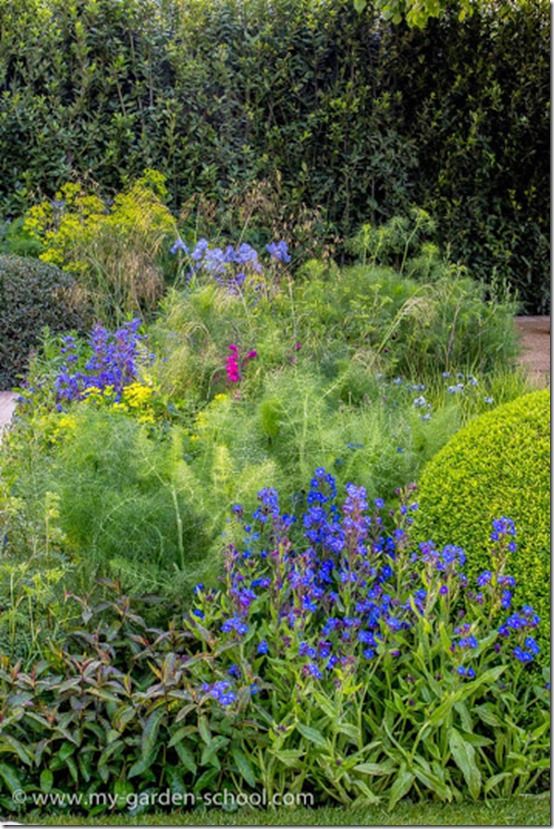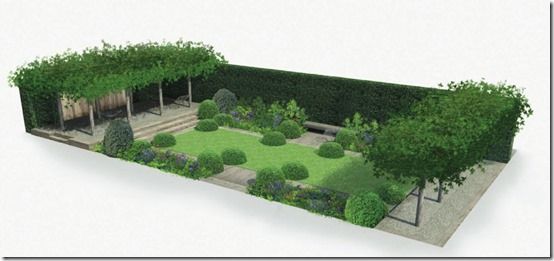 Stay inspired
Get FREE Gardening tips and ideas from our experts in your inbox.