Elements of Life Concept Garden
WINNER OF BEST CONCEPTUAL GARDEN AND GOLD MEDAL
This concept garden takes the viewer underground to explore plant roots and scientific soil composition in order to encourage better understanding of the significance of well- maintained soil.
On a stainless steel base in which the names of all the elements are engraved, sits a large water tank. The water symbolises life and the movement of bubbles within it, which are visible to the viewer, represent the exchange of elements with the plants' roots. Above the water, the roots of the plants are visible, encased in a transparent cube. At 'ground level' a wild-flower meadow and single fruit tree are thriving.
CONCEPT DESIGN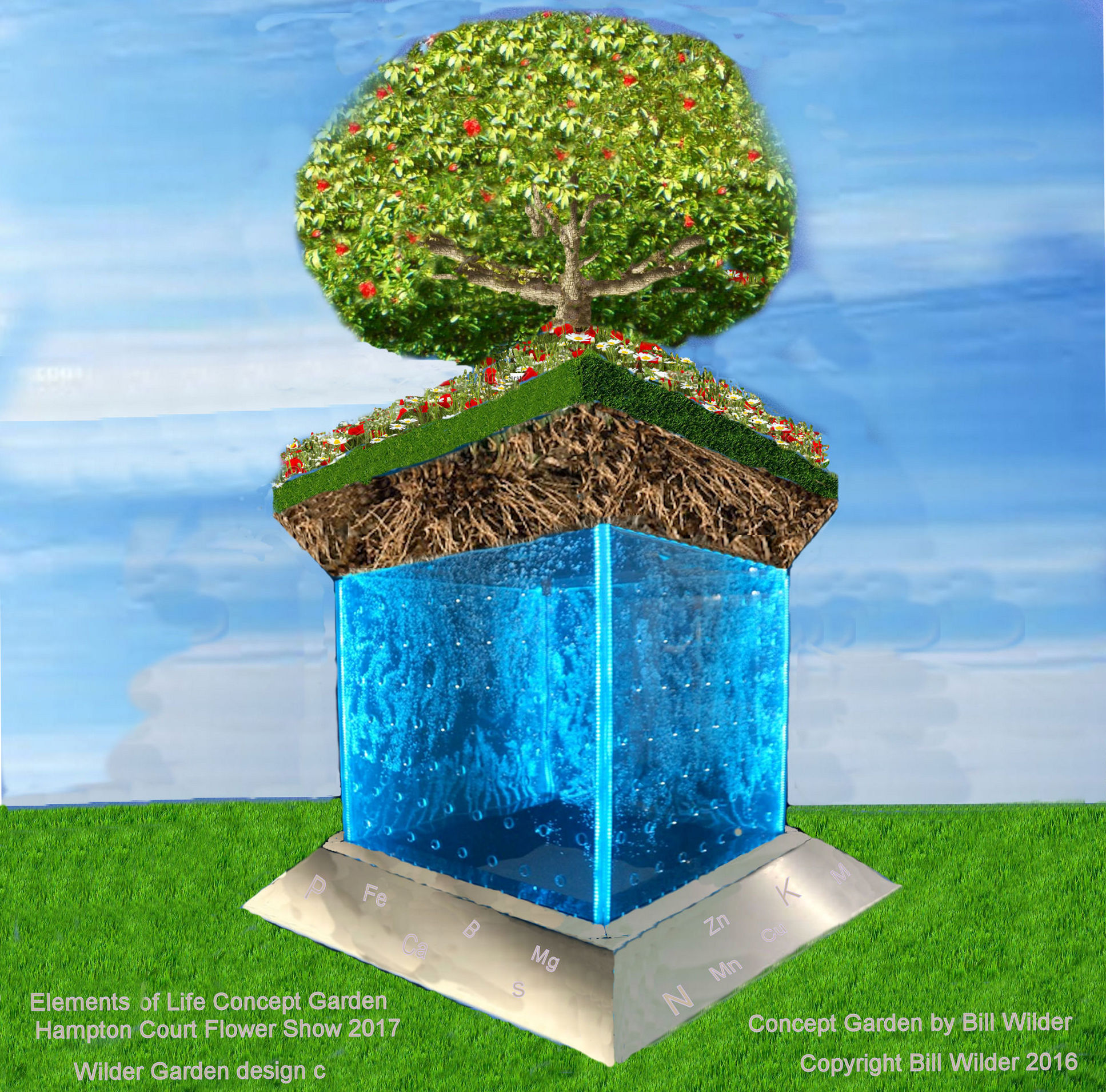 BOUT WILDER GARDEN DESIGNS
Wilder garden design, is highly experienced in the fields of landscape and garden design, horticulture, planting, and tree pruning. We currently work with private gardens, housing associations and companies, primarily in Södermanland, Stockholm and England.
Wilder garden design will help you to create a beautiful outdoor environment whether it be to your dream garden, roof garden, courtyard or the public outdoor environment.
Wilder Garden Design operates in Sweden and Great Britain. Bill Wilder is a designer, with over fifteen years of experience and expertise. We will undertake design commissions, ranging from private domestic garden design to public parks plans.. We plan, design and landscape formal or informal garden whether for town or country gardens, at home or abroad
Source: https://www.rhs.org.uk/shows-events/rhs-hampton-court-palace-flower-show/Gardens/2017/elements-of-life