Garden arches, obelisks and arbours and climbing plants to grow on them
By Andy McIndoe •
There is a great variety of garden arches, obelisks and arbours to choose from. These can make valuable focal points in any size of garden and add essential height which is so often lacking in the planting picture. They are also the best way to showcase climbing plants, especially in gardens where walls and fences are lacking. However, it is important to choose the right structure for your garden, and then to partner it with the right climber. Many arches and arbours are relatively lightweight structures, so if you choose a vigorous rambler rose to grow over it will soon disappear or be crushed by the climber.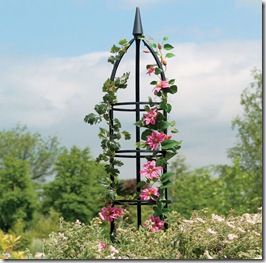 Firstly, five tips on positioning arches, arbours and obelisks:
1. If you are positioning a garden arch over a pathway make sure it is wide enough. A small archway is best planted with light climbers only on the outside of the arch.
2. Any arch needs to be on a pathway leading, or appearing to lead somewhere, even if it is only framing a garden feature.
3. An arbour is best used as a focal point but think of the background. An arbour positioned against a blank fence can look unattractive and forbidding.
4. Lightweight arbours and arches look far more substantial if you underplant the supports so that they appear to be rising out of planting. Those with climbers growing over them and no under planting look top-heavy.
5. Position obelisks to bring height and structure to borders planted with perennials and low shrubs. Don't forget you can use them in pots too.
The arches, obelisks and arbours featured in this post are by Gardman and are widely available from garden centres, DIY stores and department stores. Visit www.gardman.co.uk for details.
So which climbers are ideal for Gardman garden arches, arbours and obelisks?
Clematis are known as 'Queen of Climbers' and when you see a variety like the lovely blue Clematis 'Wisley' in full flower it's easy to understand why. Today there are many more compact varieties of large flowered clematis available which don't grow too tall and trail everywhere. Look out for varieties from breeder Ray Evison, always a highlight at RHS Chelsea Flower Show. These shorter varieties are ideal for pots and containers and brilliant up obelisks.
Clematis pruning can be a bit confusing. The easiest are the Clematis viticella hybrids. These are simply cut back to 30cm, 1ft above the ground in late winter and all last year's growth is pulled away. They grow quickly and flower from midsummer to autumn. Why not grow two varieties together to give you a luxurious colour blend. Look out for 'Royal Velours', 'Etoile Violette' and 'Polish Spirit'.
If you want summer fragrance a honeysuckle, lonicera is the obvious choice. The varieties of Lonicera periclymenum are the ones with typical honeysuckle flowers and that delicious sweet scent. Personally I am a great fan of Lonicera periclymenum 'Graham Thomas' with its profuse creamy-yellow flowers. Originating in woodlands these honeysuckles are a great choice for shadier conditions. You will need to prune them in winter to keep them in shape. A honeysuckle would always be my first choice for an arbour with a seat to create a delightful fragrant bower. The Gardman English rose arch and seat would be a good choice against a backdrop of fragrant honeysuckle.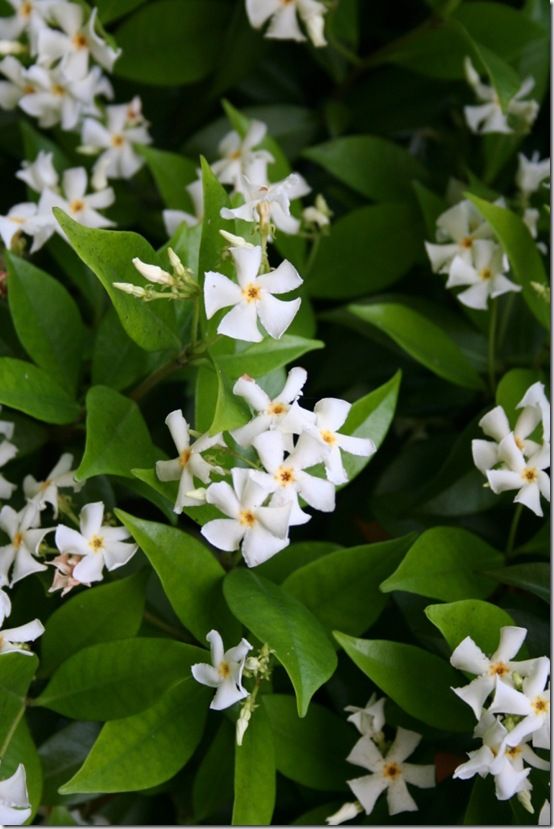 Of course clematis and honeysuckles do not look much in winter. In my opinion the best of the evergreen climbers is Trachelospermum jasminoides. This has small shining dark green evergreen leaves that flush red in winter. The profuse jasmine-like flowers appear in early summer and are deliciously scented. It's a twining climber so a good choice around metal framed arches and obelisks made from tubular steel.
I'm a great fan of annual climbers and you can buy young plants now from garden centres and nurseries. These are light and twining in growth and produce masses of flowers right through into autumn. They are ideal on light arches, obelisks and arbours and they grow quickly. Replant every year, or use them in the first couple of years while permanent subjects get going. These are also a good choice on the lightweight willow obelisks that are so easily overpowered by heavier climbers.
Ipomoea lobata, formerly called Mina lobata is one of the most unusual climbers I know, with spikes of small flowers, bright orange red at the tip of the spike fading to soft yellow at the bottom. You would never recognise this as a close relative of the brilliant blue morning glory. I like to see this on a light obelisk rising out of a hot colour scheme of perennials with heleniums, crocosmias and hemerocallis.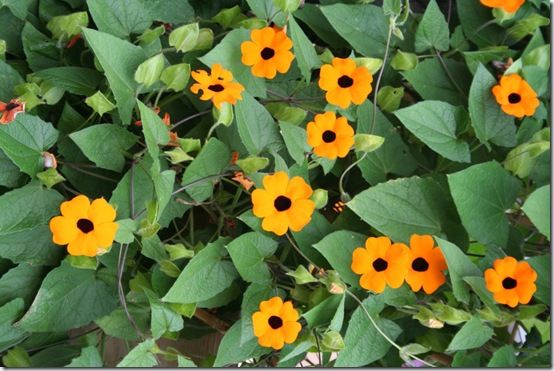 If you like oranges and reds you will love Thunbergia alata, Black-eyed Susan. This has bright orange flowers of great charm on delicate winding stems. Each bloom has a black throat or eye. It needs a sunny sheltered spot and would be ideal for a pot on a balcony or in a courtyard. You could also grow it in a conservatory.
My favourite of all the annual climbers is the amazing Rhodochiton atrosanguineum. This has very fine twining dark stems and tiny veined leaves. The long purple black tubular flowers hang from purple red bells, reminiscent of elfin hats. This is a light climber with enormous impact that will work particularly well on a fine-framed arch or obelisk. Try it on any structure rising above silver foliage shrubs, salvias and lavenders. Once you've grown it I guarantee you will plant it every year.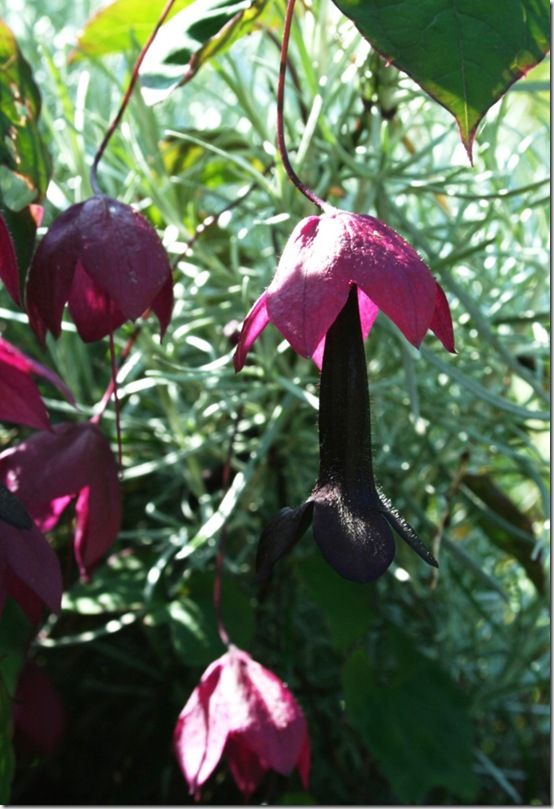 These are just a few suggestions, there are lots more. You could even make your vegetable plot more attractive with an arch of beans, or maybe bring a few veggies onto the patio with an obelisk of peas in a large pot. Remember arches, arbours and obelisks are a great way to grow your favourite climbers almost anywhere.
Stay inspired
Get FREE Gardening tips and ideas from our experts in your inbox.