Just like the interior of a house a garden is a very individual thing. Hopefully it reflects the gardener's taste and personality. We choose the plants we like, and we try to put them together in combinations that please us. However no garden is complete without personal possessions. Just like the pictures on the walls and the ornaments on the mantle shelf a garden needs objects that personalise the plot and make the garden belong to the gardener.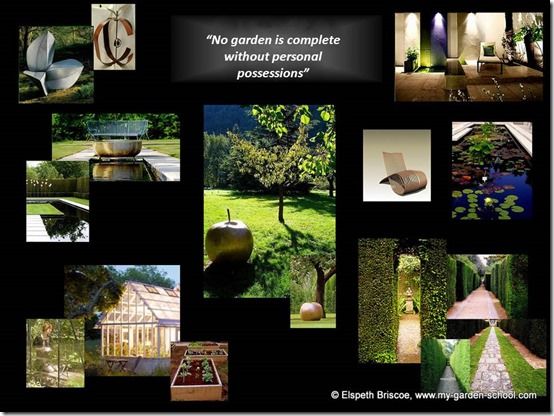 Garden ornaments have a long history in garden design. Often inspired by classical pieces they graced the grand gardens of Europe from the days of the Renaissance onwards. They were part of the architecture of the garden: an extension to the trimmed and trained trees and shrubs that were the fabric of gardens for so many centuries in so many countries.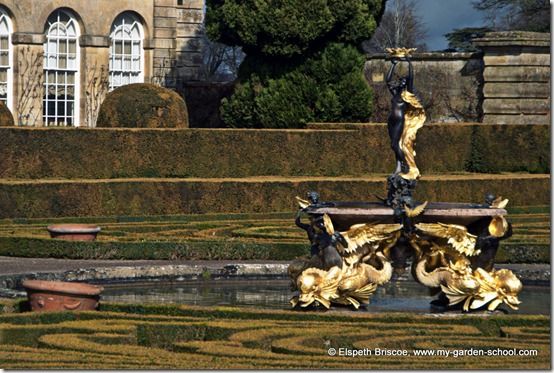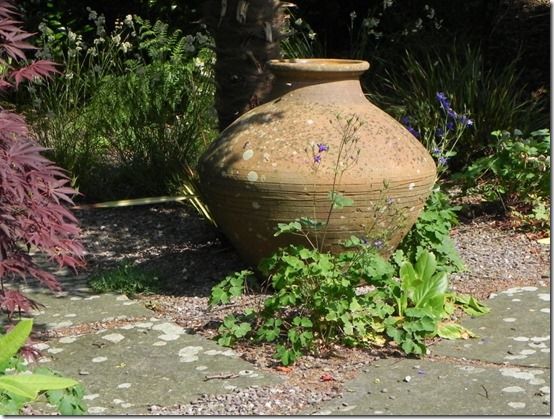 Using garden ornaments
Today we should use garden ornaments as focal points, exclamation marks, comments, and unchanging pieces of structure within the changing picture of the planting. However we do not always do this and careless positioning wastes the presence of many a statue, birdbath and urn. Before you choose an ornament, or position it, think about it. Where do you want to lead the eye? How big should the object be in that position? The scale of any piece is vital to its success in the design. Any object looks very different in the garden; it nearly always looks a lot smaller than it did when you saw it at a show, in a garden centre, in a salvage yard or in a gallery.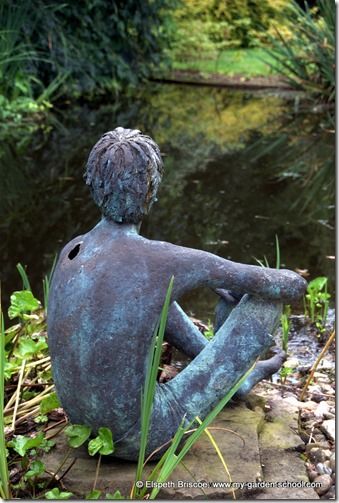 What else will the ornament need to associate with? Combining the right garden ornaments with the right stone, gravel, paving and planting will turn any object into an individual feature. So often we acquire a piece for the garden and we maroon it, on the corner of the patio, in the middle of the lawn, at the edge of a flowerbed. We think we are displaying it, but we do so in isolation. Remember: this is part of the design of the garden; it needs to associate.




What's available?


A visit to a garden centre will prove than manufactured garden ornaments are rarely shown off to their best advantage. Rows of similar stone objects do little justice to the individuality of each piece when placed in a garden setting. As many reconstituted stone ornaments have been developed from traditional classical garden ornaments there may seem little variety. However, how you use them makes all the difference. It's a bit like choosing a plant. Don't choose it on its individual attributes; choose it on the role it plays and how it associates with its neighbours.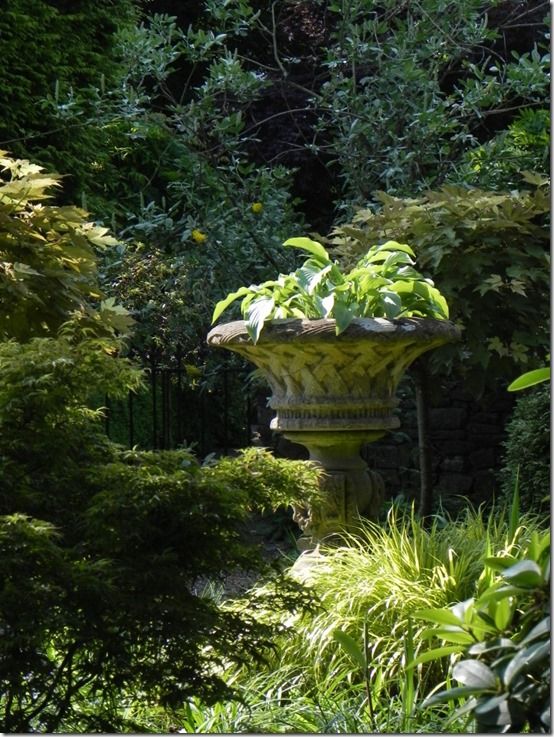 Contemporary statues carved from sandstone and marble offer exceptional value and enable you to acquire an individual piece of sculpture at a very affordable price. Sandstone is softer, therefore easier to carve and therefore cheaper than marble. A softer texture also means a more weathered appearance develops in time. Marble suits more modern houses and gardens but can also be used to introduce an element of surprise in a traditional setting.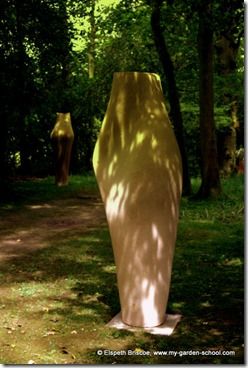 Reconstituted stone and terracotta are a good choice where an urn, pot or birdbath will sit more happily in the location. Do remember that pots and urns do not necessarily need to be planted. With the right planting around them they can have more impact when left empty.



Practical features
Gazebos, arbours and other garden structures can be used to add height to the garden and provide bold focal points in the design. An interesting item of garden furniture can also be a permanent feature; it is easy to install and has a practical function, inviting the visitor to rest and admire the garden. For this reason the view from the seat needs to be taken into account when positioning it. Attractive, innovative and durable seats are made from teak roots and recycled teak items such as fence posts and cartwheels. These suit a variety of garden styles and settings. Pretty metal furniture is perfect in a traditional setting; its light, ethereal appearance is particularly useful in small spaces where it will not overpower and hide the planting. Don't forget you can often transform the most basic, utilitarian object with colour. A coat of suitable outdoor wood colouring may be all a basic bench needs to make it into something special.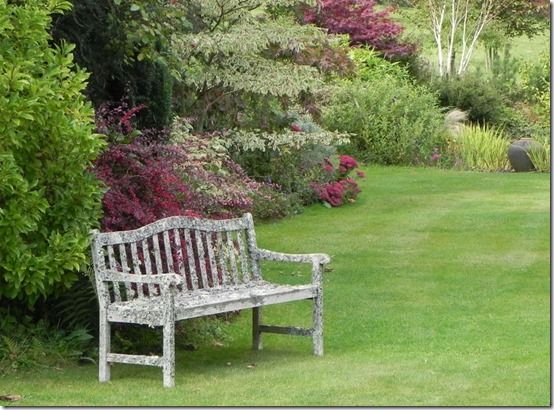 Natural alternatives


Many natural objects make stunning garden ornaments. Natural driftwood, rocks, pebbles and shells can all be used if appropriate to the setting. Slate lends itself to use vertically and horizontally and can be use at any size of scale. Take a look through the rockery stone and pebble cages at the garden centre and you may well find wonderful natural objects that can be used on their own or in groups. Gravel, cobbles and rocks can be simply used together to create a dry riverbed; the addition of a few sharp-leaved plants complete the picture.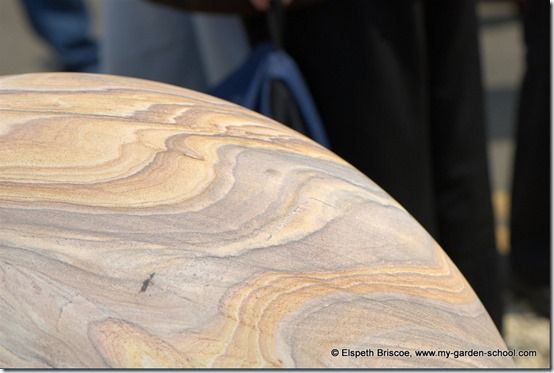 Settings and surfaces


Gravel and stone chippings are a softer, and easier to install alternative to paving for paths and other surfaces in the garden. They make an attractive and practical setting for plants, particularly those that hate the wet of the English climate. They are useful to fill gaps between buildings and paving and between plants and lawns. A space surfaced with stone chippings also makes an excellent setting for a pot, statue or other garden ornament. It creates the setting for the object that is needed to emphasise its importance in the design. Choose a colour and texture of gravel or stone chippings that compliments the ornament and provides the perfect setting for the planting you are planning.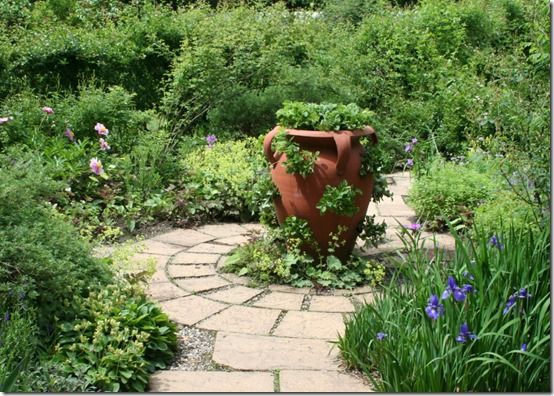 Inspiration
The show gardens at flower shows, visits to private garden, magazines and newspapers are all great ways to get inspiration on how to use garden ornaments and features to enhance your garden picture. But, remember the most important source of inspiration is your imagination!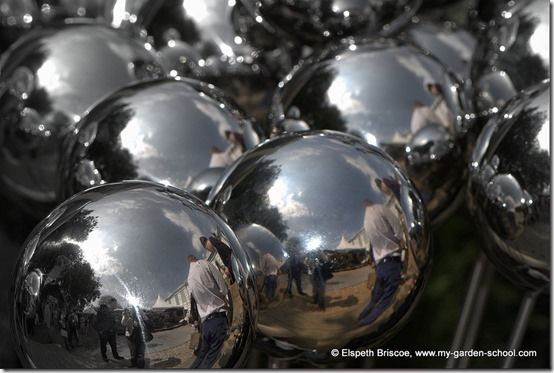 Stay updated
Receive free updates by email including special offers and new courses.