Valentine's Day Alternatives to Roses


The traditional gift of a bunch of red roses for Valentine's Day may not be the best choice for the gardener in your life. Cut flowers are lovely, but they are hardly enduring.




A week later they will be languishing on the compost heap: their main long-term contribution to the garden. So how about a romantic, or just plain friendly longer lasting token? Here are my six top plant picks Valentine's Day.




Pieris japonica 'Valley Valentine'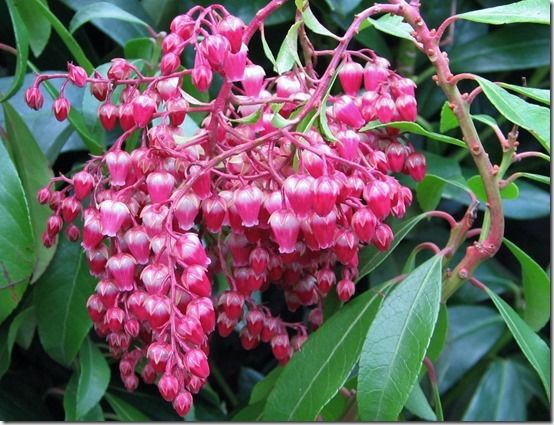 A lovely form of the lily-of-the-valley bush with rich, evergreen foliage and large hanging clusters of crimson flowers.
Early in the year the buds resemble stings of deep red beads before the flowers open. The shrub also has the bonus of red new growth which usually appears after the flowers.
As a plant that needs acid soil it may not suit your garden, but anyone can grow it in a pot on the patio, balcony or in a courtyard using a lime-free growing medium. What's more it loves shade and your Valentine will love it too.
Dianthus 'Passion'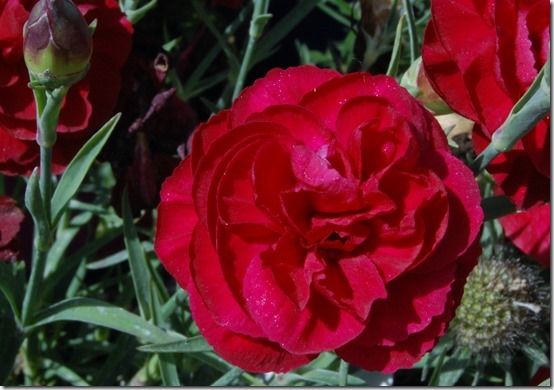 Who can resist a deep red, fragrant hardy pink? 'Passion' is deep red with silver-grey foliage. It is ideal for a pot on a sunny doorstep or even on the garden table.
Pick it and bring the blooms indoors to enjoy their fragrance. Dianthus are plants that every garden lover has an affair with at some point. 'Passion' can light that spark.
Dahlia 'Hot Lips'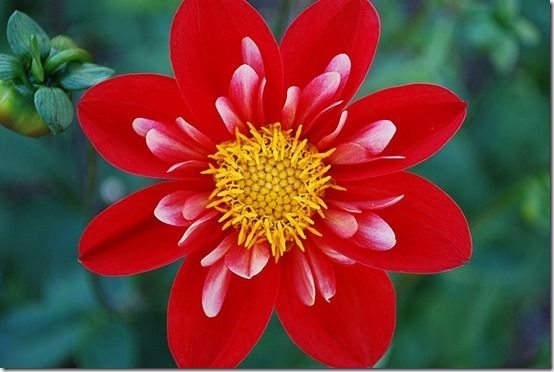 A dahlia may not look that attractive in late winter. However that dormant tuber is full of promise and will deliver luscious scarlet blooms from midsummer onwards bringing hot colour to a bed, border or patio pot. Great for cutting and long lasting 'Hot Lips' is a Valentine's Day gift with promise………..
Red Passion flower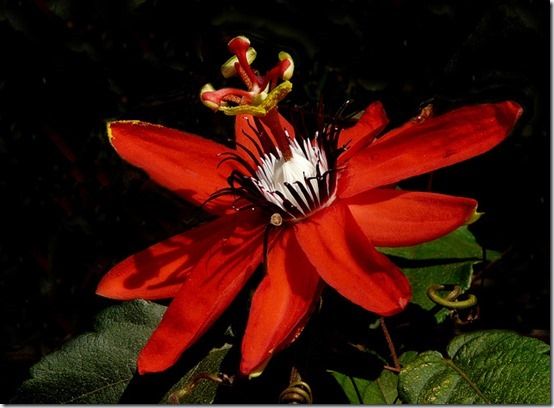 Passiflora racemosa, the red passion flower is a tender climber – perfect for the conservatory or greenhouse or if you live in warmer climes.
The exotic blooms are exquisitely beautiful: enchanting and fascinating. You won't find this easily; it might require a crusade of a search to acquire one. But, there's the thrill of the chase and your Valentine will appreciate your efforts.
Echinacea 'Secret Passion'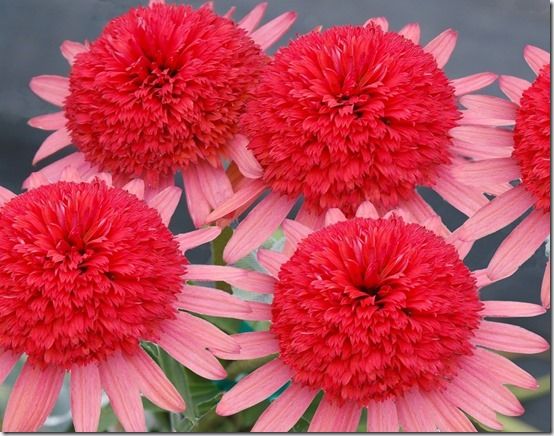 There are lots of new varieties of cone-flower, including many doubles. Echinacea 'Secret Passion' is no modest beauty with a great ruff of tiny petals amidst a ring of ray florets.
The colour – bright day-glow pink. These are not the easiest plants to establish and grow in all gardens. However this attention grabber will be a favourite, even if the affair is short-lived.
Valentine Rhubarb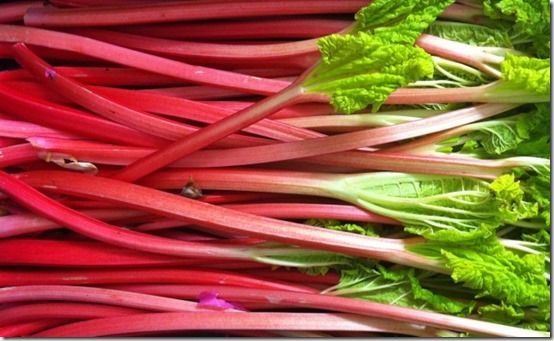 Simply my favourite. Who could resist anyone that gives a lovely rhubarb crown for Valentine's Day? The promise of those crimson stems early in the season that retain their colour when cooked.
Although they have little acidity cook them with brown sugar and ginger and no water and they will be truly irresistible. Widely available in the UK and US  Why don't more florists sell bunches of rhubarb rather than red roses?
The Ultimate Gift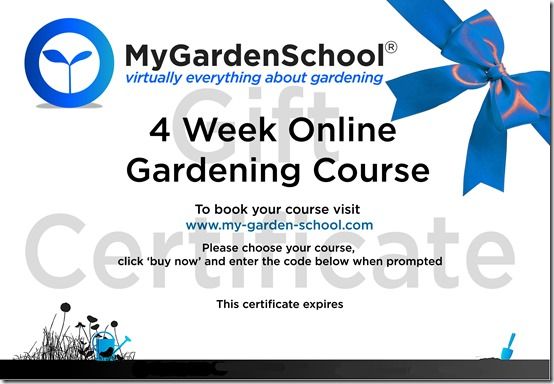 Well I know all of the above are really little extras. The perfect gift for Valentine's Day is a MyGardenSchool course.
Enrol on any course between 13th and 15th February inclusive and we will give you 10% off the normal price (enough to buy that rhubarb). The first four Valentine's to sign up will receive a lovely bouquet of flowers from Arena Flowers –
Just enter the Promo code LOVE10 when you book to get 10% discount and your chance to win. http://www.my-garden-school.com/courses/
Happy Valentine's Day.
Stay updated
Receive free updates by email including special offers and new courses.