Garden History: Managing a Capability Brown Garden
By Andy McIndoe •
How to Manage a Capability Brown Garden
Capability Brown is probably the world's most iconic landscape architect.   MyGardenSchool caught up with a real life head gardener who manages a Capability Brown Garden at Compton Verney.  Gary Long Head of Landscape and Garden shares his passion for a classic Georgian mansion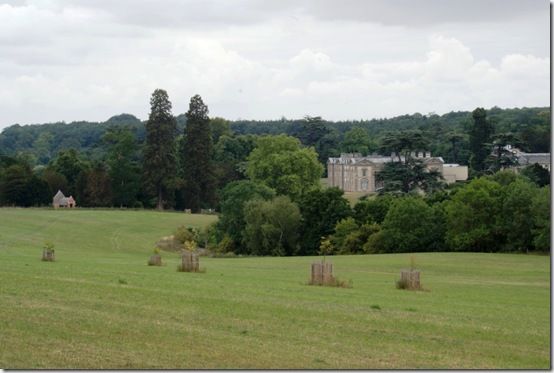 Andy: I caught up with Gary Webb, Head gardener at Compton Verney, on Twitter. Compton Verney is a classic Georgian mansion created by the architect Robert Adam and set in a landscape sculptured by Lancelot 'Capability' Brown.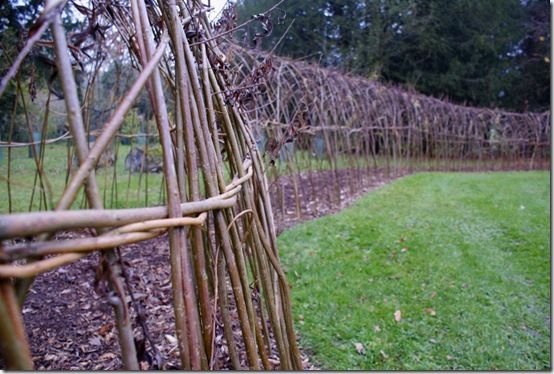 I was very interested to rediscover Compton Verney because I grew up in Leamington Spa, Warwickshire in the heart of England.  As a boy I remember Compton Verney as a very romantic deserted property that I saw from a distance when my parents ventured to drive out that way. I'm talking 45 years ago, or more, so I was delighted to see house and grounds alive and kicking.
I asked Gary if he would share his thoughts on Compton Verney and his gardening world with My Garden school followers, so I am delighted to welcome him to the My Garden School Blog: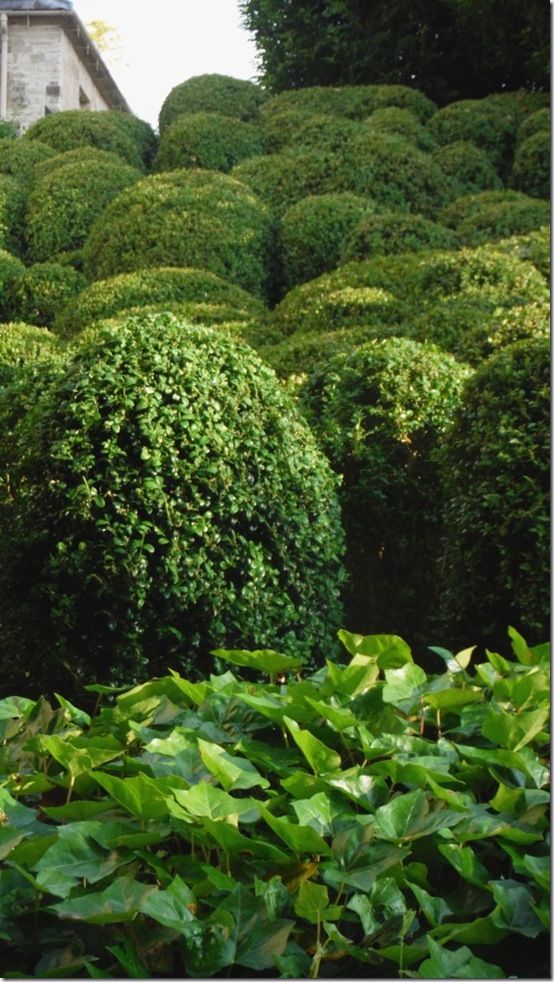 Gary:
As with all historic estates and gardens, there's a never ending flow of tasks, jobs and duties that combine to keep days full and active. My workplace is certainly no different, and there's rarely a dull moment. My role at Compton Verney is Head of Landscape and Garden; a somewhat aspirational title intended to inspire interest and encourage respect for a significant south Warwickshire property. Before I describe my fascinating role, I shall quickly illustrate my place.
Compton Verney in its physical being is a classic Georgian mansion, one of many recreated by the architect Robert Adam. It is located in south Warwickshire and tucked away in a wooded hollow below the Roman Fosse way, just south of Royal Leamington Spa. You would actually be lucky to snatch a glimpse if you descended the Wellesbourne to Kineton 'B' road which runs, as it always has over the Compton Pools and through the estate.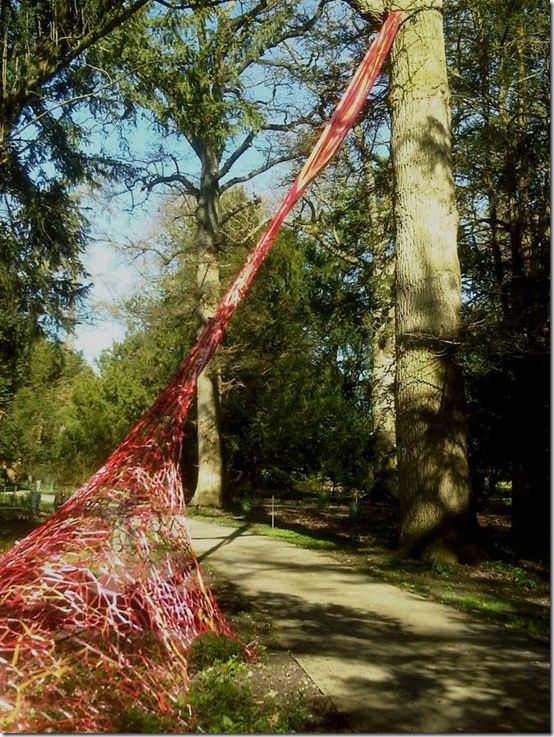 The landscape, as you'd expect, certainly hasn't been spared attention over the years. The earliest origins of the estate are medieval, and largely practical, but it wasn't long before the aesthetic qualities of the valley setting were harnessed, with the first manor house being constructed c1450. The first mainstream gardening seems to have begun in the early 1700s, with a very formal garden in a Baroque style, a sizeable walled garden, avenues of trees and a re-working of the lake network to fit the garden plan.
In the second half of the 1700s Lancelot 'Capability' Brown appeared and naturalized the dated scenery, laying a network of smoothly flowing paths, adding shrubberies and breaking up some of the parkland avenues. Despite the addition of some North American conifers in the 1800s, and additional built features it is the Brownian appearance that has endured, leaving us today with a typically English Landscape garden to enjoy.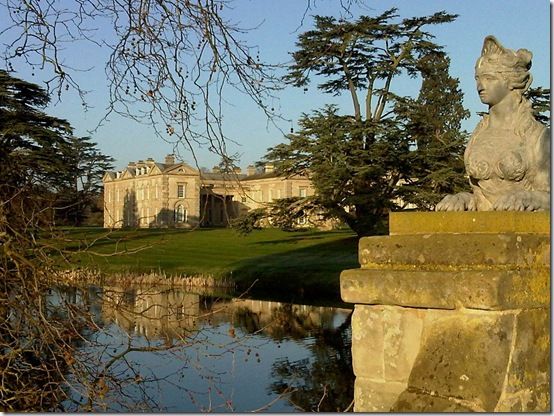 Today, the mansion enjoys a new role. Having lain broken and empty for some time, it is now stunningly restored, retaining much of its character but functioning indoors as a well-appointed gallery and museum. The whole location now plays host to significant temporary and permanent exhibitions of art, indeed the 2014 season is eagerly awaited as we look forward to a significant Auguste Rodin and Henry Moore exhibition – internationally significant sculpture works both indoors and out.
My role on a basic level is to ensure the grounds and landscape, a touch under fifty hectares remains maintained and presented to a high standard. Naturally there's a lot more to it than that, but I shall refrain from compiling a list because even I start to squint when faced with the range of tasks in the headlights.
Gardening, landscaping, tree management, art installations, angling club and so on, are just some of the plates that need spinning. There's a varied line-up of events too that see me giving grounds walks and talks in a number of guises, the most recent one being dressed as a Georgian Head Gardener, interpreting the Brownian landscape elements to dozens of visitors. Also on the boil just now is a significant heritage lottery fund bid, to restore and revitalize our chapel and many areas of the grounds; naturally I'll be closely linked to the project and its execution.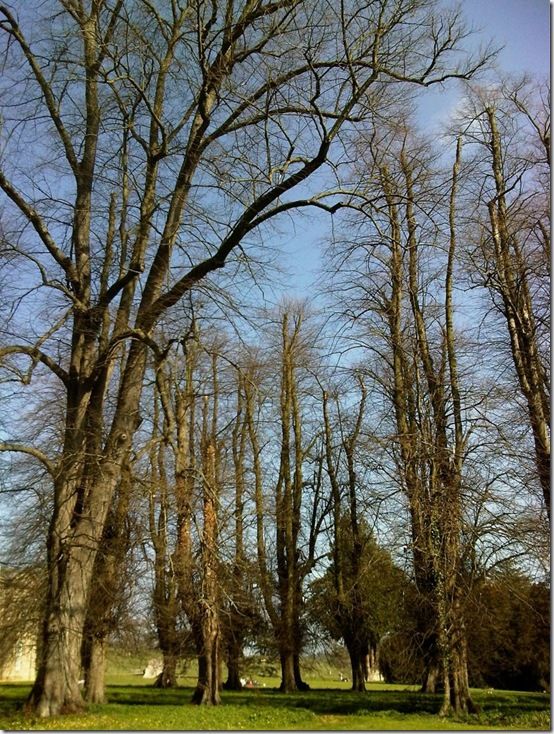 I have a small but well-formed team around me, consisting of one employed groundsman, and three volunteers. Not a huge team as I'm sure people in the know will understand, but a team built to fit with a snug budget. Between us we have refreshed and re-presented as wide an area as we possibly can - trying to tick a number of important boxes along the way. We have established ecological habitats to work with, including a major badger set in the heart of our key woodland garden area. There's an over-mature tree collection, much protected by tree preservation orders, and the entirety is cloaked with a grade two star listing and conservation area status; a challenge indeed.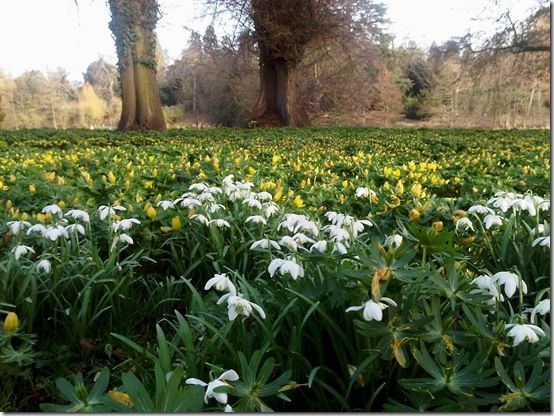 As I look to the future, I know the challenges are set to increase and we'll have to paddle fast to keep up with the tide of art installations, grounds developments, weather fronts and unknown waves that will come our way. I can say on balance that the satisfaction is immense: seeing children race through our hand crafted willow tunnels and climb through the play equipment, spotting visitors crouch to smell recently planted flowers, and discovering photographs of wedding couples posed on neatly trimmed lawns and so on - it is all rewarding and great to see the place being used once again.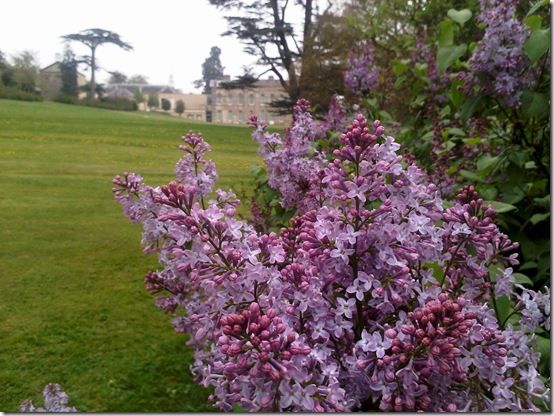 Personally, I will also be searching for every opportunity to keep working the grounds. It is very easy as the scale of the role grows to become occupied with many tasks that can pull one away from what I do best. I have a healthy respect for the many essential tasks that ensure my department runs safely and as smoothly as possible, but I also have a strong motivation to keep my grounds fresh and moving forward – even with its heritage credentials. I'm a gardener at heart, if one who focuses on the aesthetic, and I hope to spend my working days creating beautiful gardens, nurturing trees, growing sweet flowers and generally helping to expose the beauty that gardens have to offer.


If you would like to hear more or contact Gary:

Follow Gary on twitter as @GaryWebb1 - https://twitter.com/GaryWebb1

Follow his personal blog Gardening Ways - http://gardener-gary.blogspot.co.uk/

Follow the Compton Verney Landscape Garden blog - http://comptonverneylandscapegarden.wordpress.com/
Stay updated
Receive free updates by email including special offers and new courses.