Gardening Products to watch in 2013 from The Garden Press Event
By Alex N •
Above:  MyGardenSchool's Andy McIndoe with James Wong
Today we attended The Garden Press Event, essentially an annual show-and-tell of new gardening products for the world's media.  The event was buzzing with gardening paparazzi, invitation only, and there was a lot of gardening products being tried and tested throughout the show.  MyGardenSchool's audience is clearly a global and internetty one, and with this in mind - these were the top ten cool new gardening products and stories at The Garden Press Event that appealed to us most
Top Ten Gardening Products 2013 from The Garden Press Event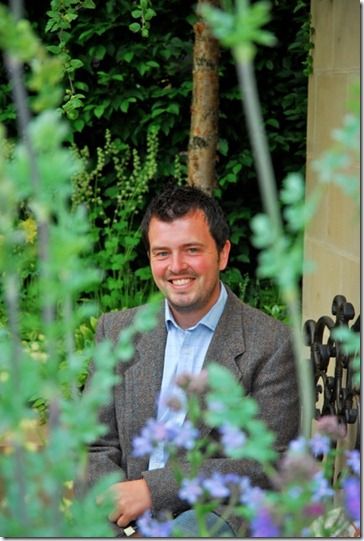 Bradstone is a market leader in the manufacturing and supply of domestic paving, walling edging, decorative stone and driveway products.  Bradstone has teamed up with award winning garden designer Paul Hervey-Brookes to launch Bradstone Design, a brand new garden design and installation service providing professional advice and inspiration for home-owner.  They look to be able to reach people internationally.
Briers is a specialist gardening gloves and footwear designer, distributor  manufacturer and licensee behind the Briers GIMA award-winning Gruffalo range of children's gardening clothes and accessories.  The very latest colour trends, Classic Wellington Boots and the latest addition to the classic wellington boots and the latest edition to the gloves range - the daisy dot.
David Austin Roses previews four new English Roses for 2013 at The Garden Press Event (The Lady Gardener, The Albrighton Rambler, Thomas A Becket, and Caroln Knight).  We are biased, as David Austin Roses teach at MyGardenSchool with their online how to grow roses course.  But for us this was one of the stars of the show.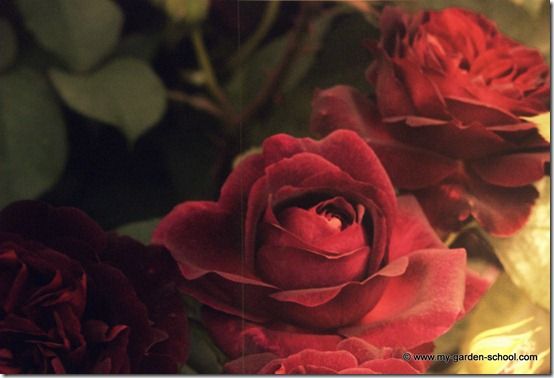 Gardman.  We like Gardman because they are international and a good fit for our audience.  In particular they focus on products that attract garden birds.  We liked their bird feeders and they also won the best stand award for the show.  To be fair, it was beautifully thought out.  So the best stand was well deserved, and personally I also loved the Bradstone stand, with sketches from Paul Hervey-Brookes adorning the walls.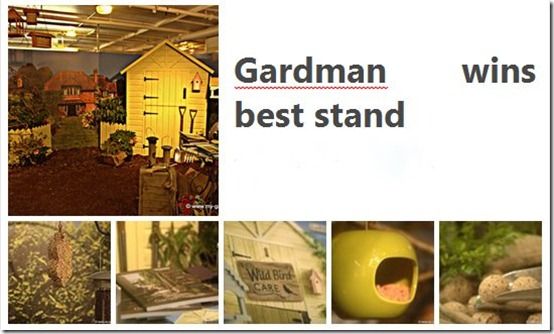 Hozelock introduced a very cool new product called the Growbag Waterer.  They demo-ed it, and from what I could understand - this Hozelock Growbag Waterer basically saves you from killing your tomatoes in grow-bags.  Growing tomatoes can be a tricky one in the summer – especially when you go away on holiday, or have a raging hot weekend.  Seems like a good idea.  It's essentially a self watering growbag system.  Nice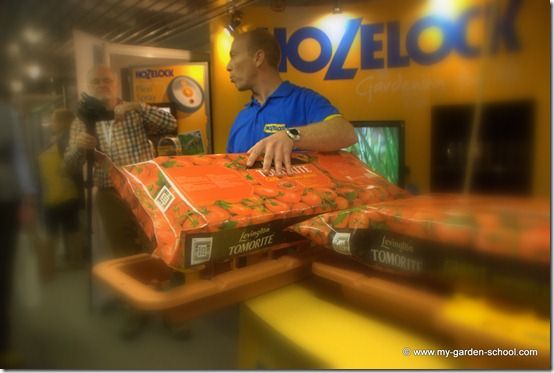 Scotts Miracle Grow  We love the look of Scotts Miracle Grow Flower Magic which is new for 2013.  This is a new three in one seed mix from Scotts Miracle Grow that promises to give anyone beautiful flowers.  It's a big promise!  But it's quite a cool idea and has been described as the 'a 'garden in a bottle'.  The new three-in-one product contains compost, plant food and hundreds of seeds for 29 different varieties of flowers to provide the user with an instant garden.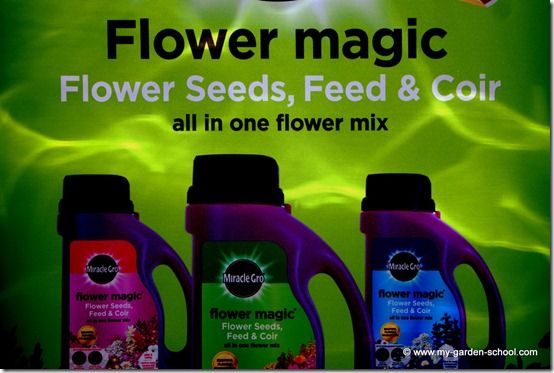 Suttons Seeds.  Suttons Seeds are working alongside James Wong, the ethnobotanist renowned for thinking outside the box when it comes to edible flowers, fruit and vegetables.  The Suttons Seeds stand focused on James Wong's new seed range.  We learnt too that James Wong's book The Homegrown Revolution became the fastest-selling gardening book in UK history.  Quite impressive.   The Homegrown Revolution is the ultimate guide to growing incredible edibles, from Electric Daisies to Goji Berries, in any back garden.  Enthnobotanist James explained to us that he likes to see things differently, not just churn out the usual grow your own methodologies.  We like.  We were also quite delighted to find that James Wong is definitely on the right side of the digtial revolution for us.  He's evidently pretty twittery and digital, so we're expecting some new internetty type link ups with James Wong aka @botanygeek soon.  Watch this space.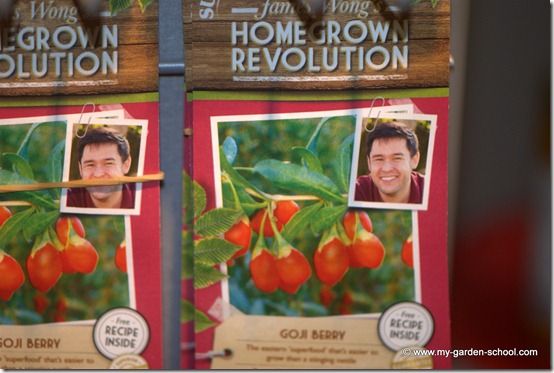 Whetman Pinks are UK based breeders of fragrant pinks.  Watch this space, we'll be hearing more from Whetman Pinks on the blog soon.  A beautiful stand, and we do also happen to know that they have already raised more than £8000 for the Alzheimer's Society from the royalties received on their 2012 introduction scent first 'Memories' - which is white, double and deliciously fragrant.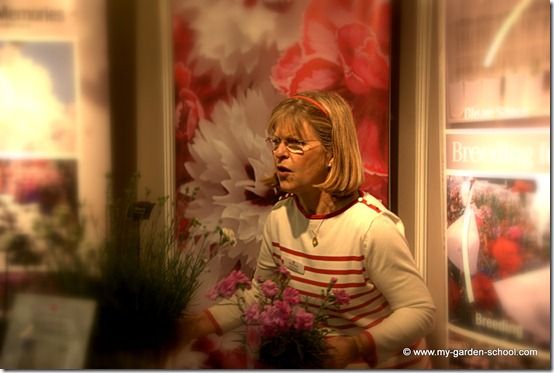 Westland Horticulture supplies a wide range of gardening products to the gardening industry including growing media, lawn treatments, lawn seed, plant food, and more.  We're particularly keen on their lawncare ranges - these seem to continue to be some of the best available for you if you're looking for the perfect lawn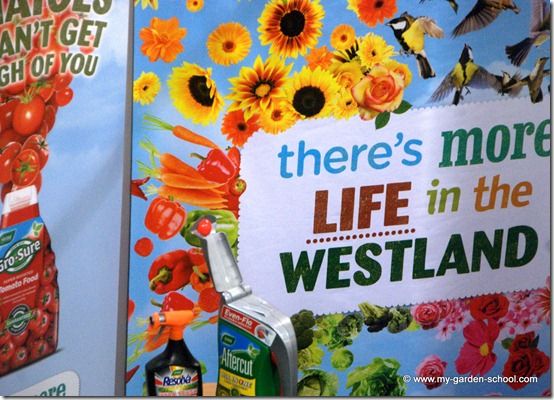 WoodBlocx.  These guys are one to watch.  They kind of make big wooden lego!  We like their environmental stance too.  Woodblocx uses selected pine from sustainable forests.  They claim to have the best quality raised beds on the market.  I have to say I think I believe them.
I had one gripe.  For an event where a significant proportion of the vendors are encouraging the world to grow their own food, and promoting the health benefits of tasty organic growing - the food was just appalling.  Why not practice what we preach in the gardening industry?  Nuff said.
Attendees:   Agralan, Allett Mowers, Bayer Garden, Becker Underwood, Bord na Mona, Bosch Lawn & Garden, Bradstone, Briers, Brother UK,  Carbon Gold,  Darlac,  DLF Trifolium, Dragonfli, Dr Fosters PPC, E.W. King & Co, Enviroden, EP Barrus, Felco, Fiskars/Sankey, Florist Holland, Forest Garden, Gardeners Kitchen, Garden on a Roll, Garden Xtras, Gardman, Globus, Haddonstone, Henton & Chattell, Hozelock,  Irrigatia, Joe's GardenCo, Keter, Kettler, Kubota, Little Bentley Garden Show, Meadow in My Garden, Mercia Garden Products, Mr Fothergill's Seeds, NAFAS, Nether Wallop, Neudorff, Nison Garden UK, Plantworks, Pure Rain, Quickcrop, Rollins Bulldog Tools, Roundup, Scotts Miracle-Gro, Seeds of Italy, Solus, STV International, Suttons Seeds, Tenax, CannyGardener, Thompson & Morgan, Timbertech, Town and Country, Tozer Seeds, Vectorworks, Vitax, Wellington and Barrow and Westland Horticulture.
Plant suppliers include Claire Austin Hardy Plants, Crocus, David Austin Roses and John Woods.  Trade associations, colleges, garden attractions and garden centres incude: BALI, Batsford Arboretum, Capel Manor, Homebase, HTA, Plant Heritage, Royal Horticultural Society, Squires Garden Centres and Waterperry Gardens.
Stay updated
Receive free updates by email including special offers and new courses.