Girl Conquers Earth - Episode V
It turns out my son, Jude Bonaparte Sinclair, has inherited my grandad's green fingers. He won best petunia in school award. Not best in class, not best in year, but best in SCHOOL. The competition was arranged by Byrkley Garden Centre. They distributed seeds to local schools, including Jude's, All Saints' CE Primary School in Alrewas. The kids grew them from seed and once they were established bought them home to look after. Jude really took the caring to heart – he watered his petunia every day, bought it in if he thought it was too windy or too rainy, and moved it into the shade when it was too sunny. No plant could want for a better owner (note to Ed: that kid needs a dog).

On a pre-arranged date,  all the kids  took the plants  back to the garden centre, and the school with the most 'returns' won  a cash grant to spend there.  Although our school didn't win the money, my son did win the best petunia in school. Did I mention that?

Jude's victory set us up for our holiday in Spain. My sister lives in New York but found a fantastic villa in San Pedro near Marbella for a big family get together (7 adults, 4 kids, one baby, no peace).  It didn't take long for my family, lazing around the pool, to wonder why I was creeping around the grounds taking pictures of flowers. I explained it was for this blog and my sister, in a way reminiscent of the "call that a knife?" exchange in Crocodile Dundee looked disparagingly at my little camera and said "try this." 'This' was a proper camera – a digital SLR – or as Samuel called it 'a machine gun camera'.

 

[gallery order="DESC"]

It was amazing! It seemed like my other photos were 2D and the SLR pictures were a surround sound technicolour treat. I reminded Neil I was forty in a few weeks while looking pointedly at the camera. I think he got it. If he didn't, I know he will be reading this, so I'm still in with a chance. If I do get one, I am going to sign up to MyPhotoSchool to learn tips from the pros. I want to be like my sister who has hard backed photo books made every Christmas – excellent, thoughtful Christmas presents and great mementoes of our lives as they are now.  It's also something I can do with Samuel – he really loves photography and the fantastic pictures I include here were actually taken by him. He's 9.

So back to cold England and the allotment. I have a little bit of a crisis going on at the moment, and it was bought to a head this week when Neil (training for a Marathon) ran past the allotment and Bob, the owner, shouted to him: "You should be channelling that energy into the allotment!" But that's the thing. I keep searching on the internet for what to plant now, but I either find lists of activities I should be doing now (pruning, watering, taking cuttings etc) which is a problem as I mostly have an expanse of earth; or directions of how to plant out seedlings. But I don't have seedlings – in fact, I don't even have seeds. I went to the huge stand of seeds in the supermarket, but I could not find a single thing that I could plant now. To be fair I was only looking at vegetables (apart from the sunflowers which, guess what, I had missed the deadline to plant) but why are seeds for sale if you can't plant them?

As we have a million other things going on at the moment, we have been going up the allotment at odd hours, which means we have not been able to pick the brains of the other allotmenters and I just haven't had time to get to the experts at the garden centre. In desperation, I went to Jo, Bob's wife and chicken keeper extraordinaire.

[caption id="attachment_890" align="aligncenter" width="550" caption="Vegetable seeds, from Alex Mitchell's The Edible Garden Course"]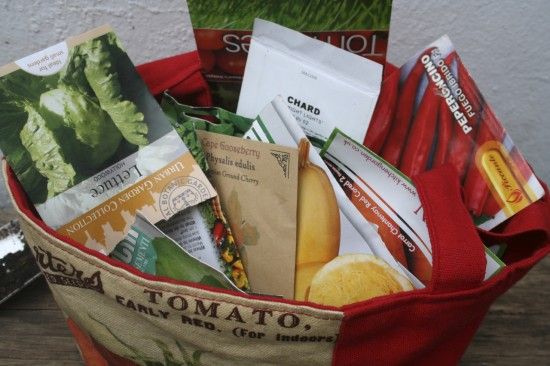 [/caption]

"Well, you need to put out your cauliflower, broccoli, cabbage, sprouts, potatoes and peas," she said, like it was the most obvious thing in the world. "But where so I get them from? Do I plant them from seed? Do I buy seedlings? Don't tell me I need a grow bag because I tell you now, you can't buy them for love nor money – I've tried." She sensed my hysteria and calmly explained that she was growing them all and when they were ready for planting out, she'd sell some to me. "Really? Honestly?" I said. "Yes." "What ready to plant and everything? I can just plant them in the ground?" She cast a worried look at Neil, no doubt surprised at my failure to grasp even the most rudimentary of gardening skills and affirmed – more slowly this time –  that yes, it was true. I could just buy the plants and put them in my 'ready' double digged, manured earth and relieve myself of the guilt that I hadn't done anything about actually planting the vegetables I was planning to be eating this winter.

Now before you all think that means I am cheating, I want you to rest assured that I have been putting the hours in the garden. And I have learned a lot. I learned weeds grow back, fast. I learned that giving the plants food has a miraculous effect. I learned that a garden is never finished, and the more you look, the more jobs you find. I learned that a garden seems to run on its own time…. You nip out to do some weeding and the next time you look, it is dusk. I learned that you don't need gloves for pruning roses – you need full body armour. The worst of the scratches on my forearm is still red (I am sure it never used to take me this long to heal) and I am already trying to think of a more compelling reason for the ensuing scar than "I was attacked by an errant rose bush beside the shed."

All this hard work is bearing fruit though -  literally. The kids have taken plums and apples out of the garden in their packed lunches this week and they all remain firmly convinced I don't know they are eating the blackcurrants. Pudding on Sunday was a big rhubarb crumble with custard (I am loving the rhubarb, it's the Hydra of the plant world; you cut it, it grows back). The kids are waiting, almost with baited breath, for the Bedford 'Unsuitable for Small Gardens' Giant to ripen so they can eat all the blackberries.

I have three plum trees in the garden and they are all ripening at once so I am going to preserve as much as we can't eat, hopefully in the form of alcohol. My friend Wayne has an almost magical ability to turn any inhabitant of the plant kingdom into rocket fuel, so this weekend I'll be getting a few recipes from him. I am loving gardening more as the weeks go by….

 
Stay inspired
Get FREE Gardening tips and ideas from our experts in your inbox.