Give them the support they need: Plant supports for growing vegetables and flowers
By Andy McIndoe •
Even if things have started slowly this season where you are, as the days get warmer and longer plants will grow apace. I was amazed how much my lawn grew last week as soon as the soil temperature crept above 6 degrees centigrade. The same thing will happen in the flower borders as herbaceous perennials break through the soil and make up for lost growing time. They can look after themselves or the first few weeks, but then some of the taller varieties and those that have produced soft growth are at risk of collapse, especially as flowers develop. Now is the time to do something about it, not when your peonies and delphiniums are flat on the border.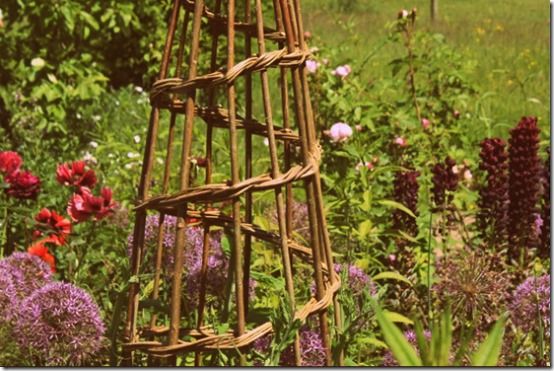 How stable perennials are depends on variety and growing conditions. If rainfall is plentiful, and there is lots of nitrogen in the soil from manure or compost, growth will be lush and soft and more liable to collapse in wet and windy weather. So if this was a problem last season avoid the bulky organic fertilisers and feed with a slow released balanced fertiliser that's high in Potash.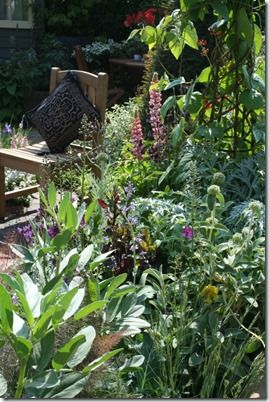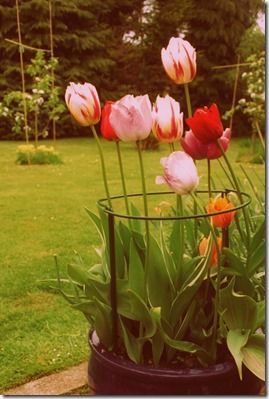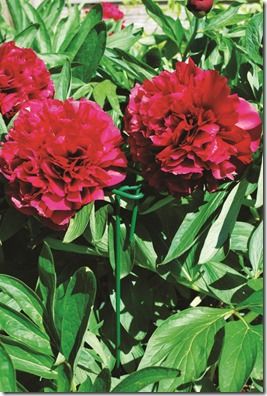 That helps to harden the growth and makes the plants more robust. Also put support in place now. You could use hazel or birch twigs, they only last for a season but they look pretty. The simplest solution is to use the Grow-frame plant supports by Gardman. These grow-through supports are my favourites if you get them into place early, so that the plants can grow through the spaces in the grid.
This lends gentle support and avoids bunching the stems together which happens if you try and tie them up later. Gardman also make hoop supports and garden link supports that can be put into place later, if plants in flower look unstable. My advice is always to do it before disaster strikes.
Here in the south of England it's still too early to plant out beans on the vegetable plot. If you are impatient to do so you risk disaster from late frosts. Peas are hardier and will still germinate at low soil temperatures, beans will not. In both cases I start them in pots of seed compost in the conservatory and get them going before planting out in late spring.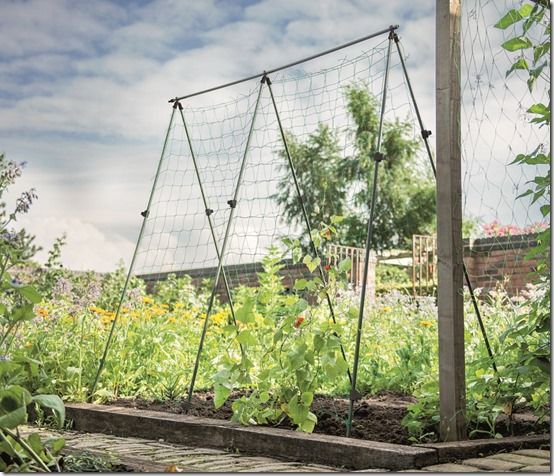 I like to grow sugar snap peas, climbing French beans and runner beans (very British thing I'm afraid). All of these need support and all too often they are grown with insufficient space and height to climb upon. This greatly reduces their cropping potential and the season.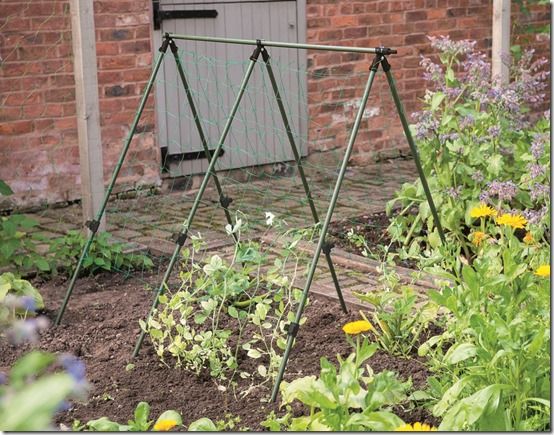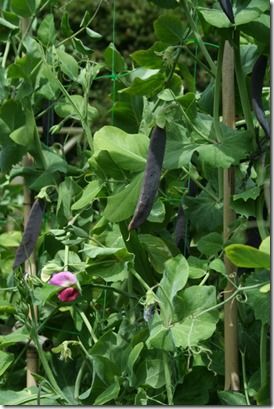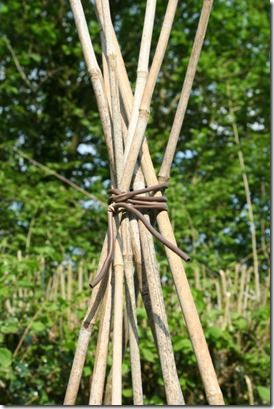 For peas I use pea sticks: hazel sticks or the prunings from my dogwoods grown for their winter stems. If you haven't got a ready supply you can buy Gardman willow pea sticks. These are not twiggy like the ones from the garden, but you can arrange them to make a neat wigwam which looks good on the veg plot and would fit neatly into the flower border. Those purple-podded sugar snap peas are very attractive. I grew them last year on the veg. patch and really wished I had grown them in the flower border amidst alliums and geraniums. Whenever I see peas or beans growing up a wigwam or willow obelisk in the border I think how good they look. They are often showcased in this way in small gardens at Chelsea Flower Show. I know that's a rather idealistic image but there is no reason why we shouldn't do more of this in our own gardens.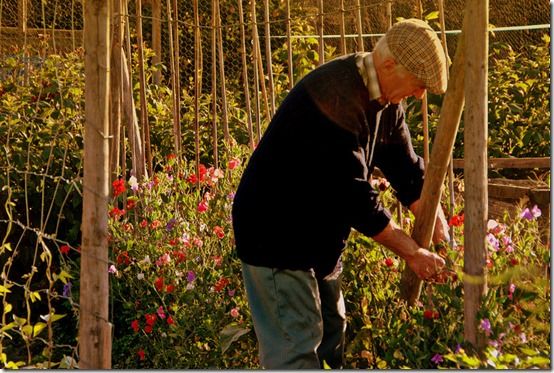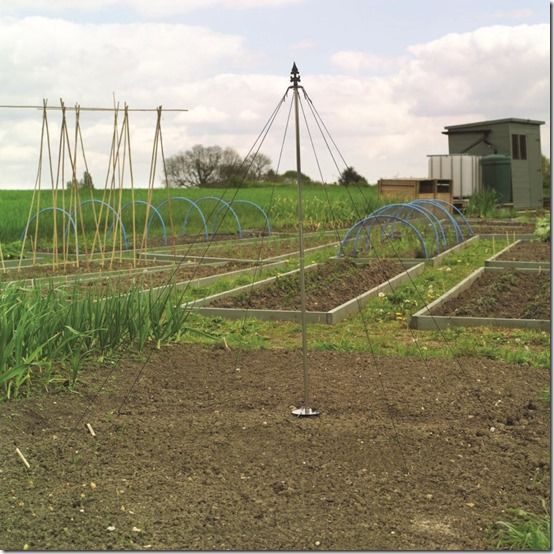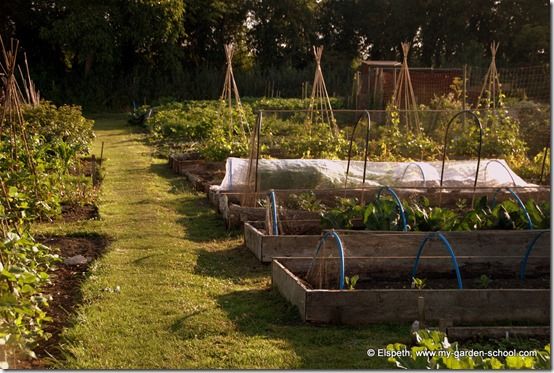 I've always used a wigwam support for my climbing French beans and runner beans. A wigwam of canes gathered at the top and firmly tied with flexi-tie. You need canes that are at least 2.4 metres (8ft) tall to give you a growing height of at least 1.8 metres (6ft) when they are pushed firmly into the ground. Shorter canes than this are just not sufficient. I have never been a great fan of beans in rows. However the expandable willow bean and pea frames by Gardman look great and really enhance the garden as well as lending plenty of support. I'm going to use these this year for my climbing French beans; I grow the variety 'Blue Lake'; I think it's unbeatable for flavour. Its growth is not too heavy so it won't smother the expandable willow frame and will allow good air circulation. I'm going to plant a few small flowered sweet peas with the climbing French beans to make the plot look pretty.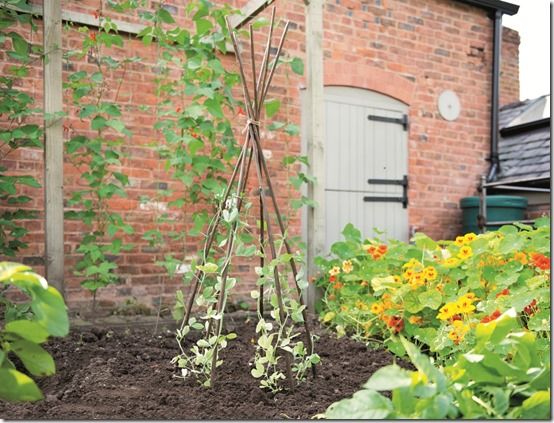 If you have an allotment, or vegetable patch where support can be more functional rather than attractive Gardman make some excellent, robust bean and pea frames: metal tubular frames which support tough, large mesh netting. These make excellent use of space and are ideal where you are aiming for a larger crop. I also like their Maypole plant support: a central post with pegged lines that support the growing beans. These are well spaced so would allow you to grow other crops such as courgettes between the beans which will cast little shade. This makes good use of space and makes watering easier.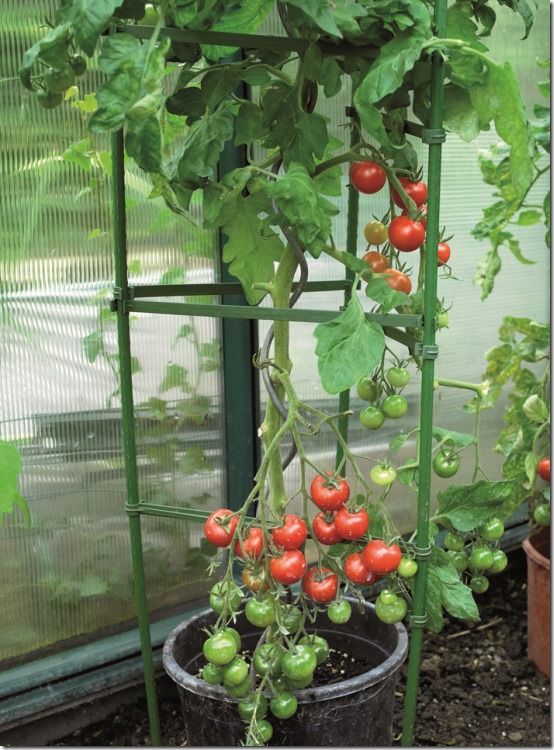 One crop I always have problem supporting is tomatoes. I grow the grafted tomatoes, just two plants in the conservatory. I normally use a stout cane and then anchor it to the frame of the conservatory with flexitime. It works adequately until the weight of the fruit puts pressure on my handiwork. I am really delighted to discover the Gardman tomato cage which gives far more stable, all round support. It's absolutely ideal for my situation or it you are growing tomatoes in pots or large grow bags on the patio.
Stay updated
Receive free updates by email including special offers and new courses.