Grasses Move Into The Spotlight.
By Michael King,
The cold wet summer experienced in Western Europe this year doesn't seem to have held back the flowering  of the ornamental grasses in my garden. From now on until the end of autumn is when things really begin to get exciting here. Of course calamagrostis had been effective for months, but with panicums, molinias and finally my miscanthus coming into flower the garden is reaching its peak.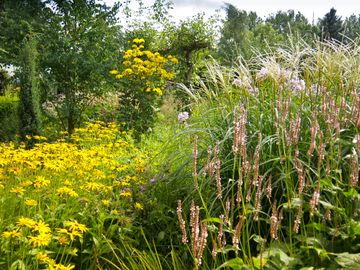 This is a quick snap taken yesterday showing one of the best large Miscanthus sinensis cultivars - 'Herman Müssel' which when it first opens its flowers looks as if it is made from glittering metal; in two weeks time these will turn into gleaming white fluffy clouds especially when caught by low angled sunlight.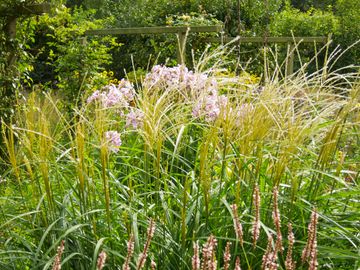 If you want to learn more about Planting Design with Grasses - take Michael King's four week online gardening course starting this Saturday.  Booking Now!  Planting Design with Grasses.

 
Stay inspired
Get FREE Gardening tips and ideas from our experts in your inbox.