James Wong's Homegrown Revolution with Suttons Seeds
By Andy McIndoe •
I have to admit that I've been a James Wong fan ever since his television series 'Grow Your Own Drugs'. Anyone with a real passion for plants, their uses, and someone who introduces me to something different gets my vote! James has done that through so many different media; not least of all through his stunning exotic gardens at RHS Chelsea Flower Show, and now through an exciting new seed range he's developed with Suttons Seeds.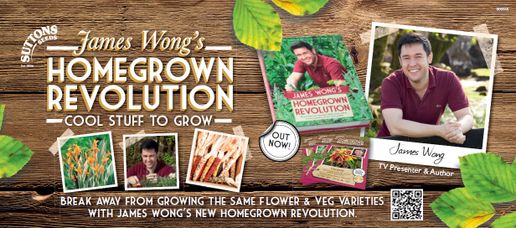 Through the focus of my previous blog posts you will probably gather that I am not exactly a devoted vegetable gardener. Yes I grow the usual beans, potatoes, salad leaves, courgettes and so forth. Some years are good; some not so special. Like many I blame it on the season, rather than the fact that I often lose momentum after the initial excitement of digging, preparation, sowing and planting. There are too many distractions in the flower garden to keep my attention on the vegetables. I know what the results are going to be: too many beans and courgettes all at once and too many potatoes when I need them least. I need a new challenge and something to rekindle my interest and James has done just that!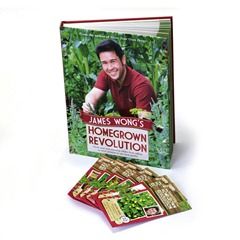 His new Book, James Wong's Home Grown Revolution, tackles 'Grow Your Own' from a new angle. He's introduced me to vegetables, herbs and fruits that I've never heard of and certainly never grown. He's also reminded me of some of the less well-known varieties that have grown in the past before I fell into the rut of growing the same old things. James' vegetables and herbs promise me exciting new flavours and that challenge that all gardeners love: something different to grow. On the subject of his book James says "I couldn't see any point producing a book on how to grow carrots, potatoes and cabbages; those are covered in such detail elsewhere. I wanted to produce a book that introduces something new, exciting, different veggies that can be grown by any gardener".
The James Wong Home Grown Revolution seed range from Suttons is certainly extensive, and it includes many edibles that I would be quite happy to see in the border or in pots on the patio. Nasturtiums make wonderful summer subjects for sunny spots with poor soil or for patio containers. Flowers and leaves are edible, both with a strong, tangy mustard flavour. Personally I like to use the orange and yellow petals in a fresh green salad with the gentian-blue flowers of Borage; just one of the herbs in the range. Borage is an essential in Pimms, but it's also very beautiful and it will seed itself in the border or herb garden.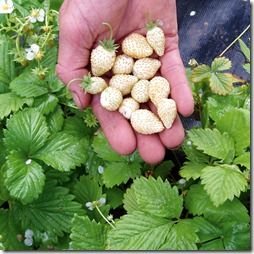 In our garden wild strawberries spread and seed freely; they like our free-draining acid soil. I think they make wonderful ground cover and there is the bonus of those small, sweet, scarlet fruits. Even just a few liven up some natural yogurt or your morning muesli. I definitely want to try the Wild White Strawberry which has creamy white berries about 1cm (0.5") long. Apparently these have a fresh pineapple flavour; I think these will be lovely mixed with my scarlet summer berries, or with blueberries.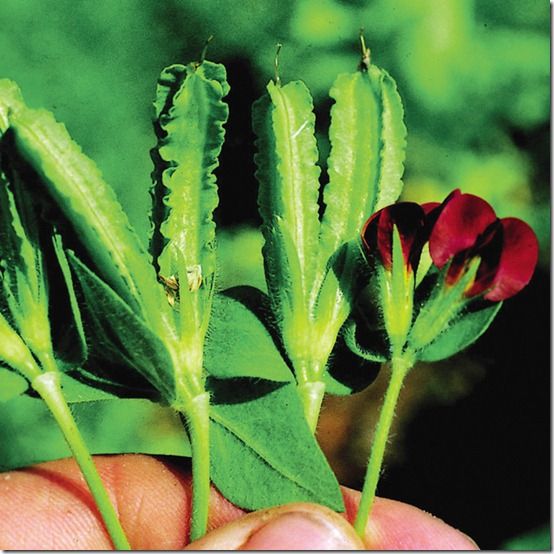 I have grown the Asparagus Pea before and had quite forgotten about it. As James says it is the most attractive vegetable you are likely to grow on your vegetable patch this year. The small scarlet flowers marked with black are quite exquisite and are carried on delicate plants. The pea pods are straight and square in profile with wings along the length of each pod. The flavour is somewhere between peas and asparagus; just a few pods as a garnish, or as an addition to a stir fry will make a meal.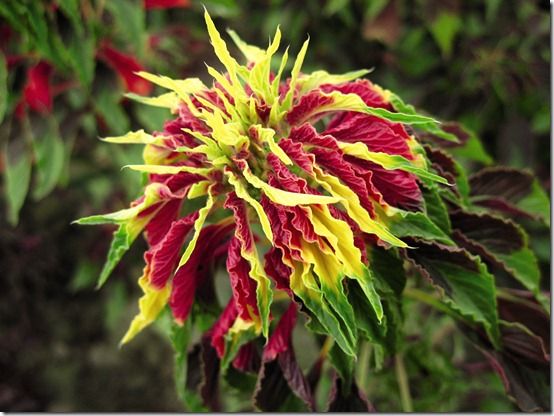 I had not come across Callaloo before. It looks like something you might wear to a carnival. The spinach-like leaves are a mixture of acid green, yellow, bright orange and blood red. Apparently it is at the heart of a West-Indian feast, the flavour somewhere between spinach, broccoli and watercress.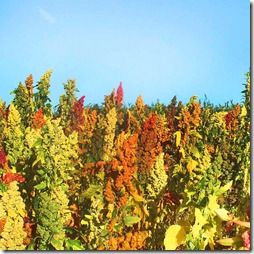 I have only ever bought Quinoa in a packet from the supermarket. This grain is something like a large-grain nutty couscous and it can be served as an alternative to couscous or bulgar wheat. I had never thought of growing it but apparently it's easy and what's more incredibly high-yielding. 10 plants can yield up to 2.5kg of quinoa, so you don't need to grow acres and just a few plants can produce a very usable crop.
Last year was such a bad year here for potato blight Dahlia Yams appeal as an alternative. Dahl, after whom the dahlia is named, thought that the dahlia yam would supercede the potato soon after its introduction. Although that never happened the dahlia yam was trilled as a potato alternative after the Irish potato famine. Dahlia yams have a flavour between sweet potatoes and Jerusalem artichokes and the plants produce brightly coloured cactus-dahlia flowers. They certainly sound more attractive than potatoes, don't they?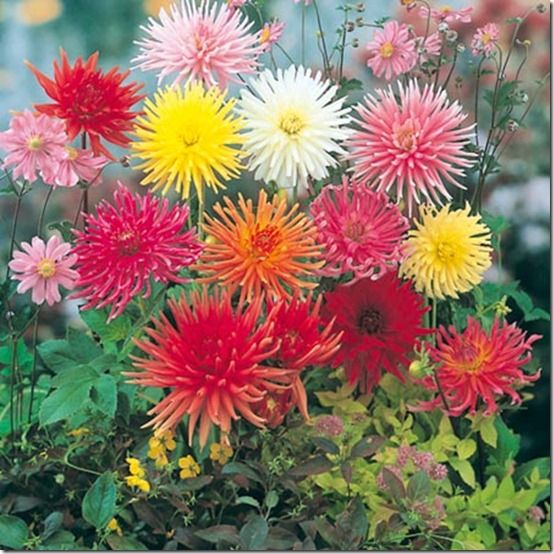 I remember gathering the young leaves of Sea Kale on the Suffolk coast as a boy. The salty, delicious cooked leaves with butter have a hint of asparagus and a lot of samphire. I thought this vegetable was the tastiest purple sprouting I'd ever had. Sea Kale is now protected in the wild, but I have seen it on occasions in smart vegetable gardens. The stems and leaves are usually forced and blanched which makes them tender and succulent like white asparagus.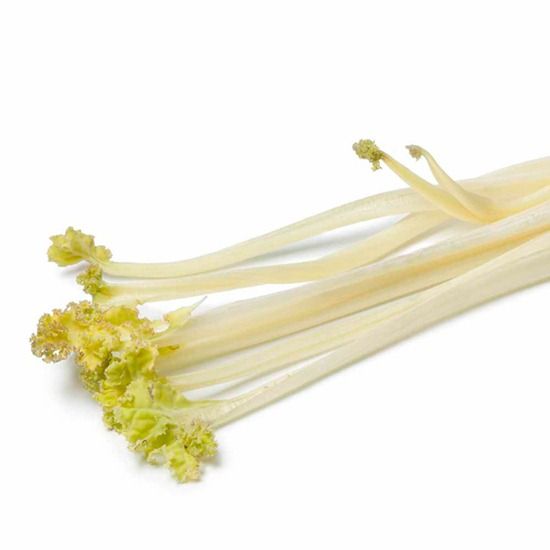 These are just a few of the varieties I'll be trying this year from James Wong's Home Grown Revolution range from Suttons seeds. Take a look for yourself and tell us about your experiences of growing any of these different and exciting herbs, fruits and vegetables.
Stay updated
Receive free updates by email including special offers and new courses.