How to control moss on your lawn - organically
By Andy McIndoe •
Moss is probably the most common and persistent problem in lawns. It spreads and grows prolifically in cool damp weather and loves the undisturbed lawn environment during the winter months. A lawn can be relatively free of moss in autumn, but by spring the moss has moved in and may well predominate. The grass is growing slowly at this time so there is less competition. Moss plants consist of thin delicate "leaves" which dry out easily. Nestled down amongst the grass they are protected from desiccation.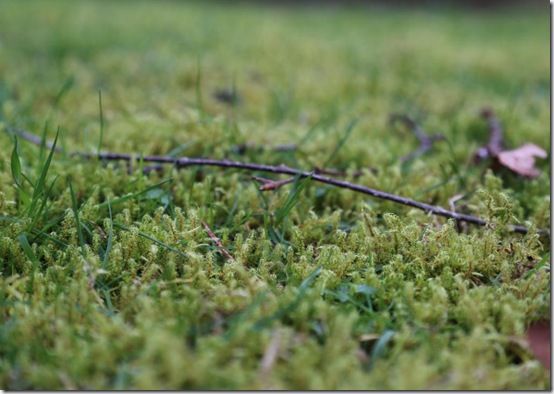 Moss is often most problematic on compacted waterlogged soil, in shade and on more acidic soils. My soil is sandy and well drained but moss grows prolifically because the ground is low in nutrients and slightly acidic. The fact that the soil is low in nutrients means that the grass is thin and weak so there is little competition for moss and weeds. I should feed more and improve the soil with lawn dressing; a finely sifted soil mix that is applied to the surface of the lawn and sinks down between the grass plants.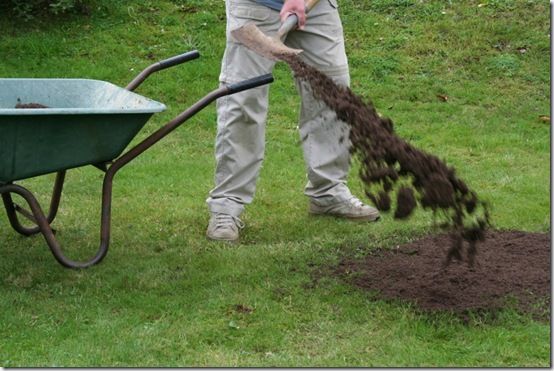 So the problem now for most gardeners is how to get rid of the moss to allow the grass to grow. You can of course rake it out using a spring tine lawn rake or a mechanical scarifier. The latter certainly makes it easier on large lawns. If you have access to a tool hire shop you may be able to hire one rather than buying it. Raking or scarifying will remove a lot of moss but the remaining fragments will soon regrow if you do not kill it completely.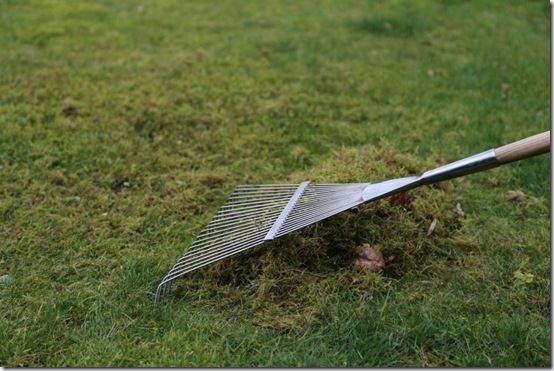 The answer is to apply a moss killer. Up until now moss killers have been based on iron sulphate (ferrous sulphate). This also supplies some iron and helps to green and harden the grass. It is fast acting, but does cause blackening of the lawn and in the case of severe infestations tends to kill the top of the moss leaving the underlayer to regrow. There is now a new organic way to control moss on lawns from Neudorff; promoters of natural gardening: Organic Moss Control for Lawns.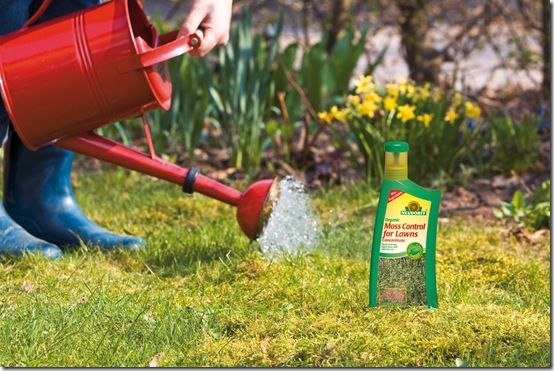 A liquid mosskiller it is easily applied by diluting in water and applying with a watering can fitted with a fine rose. This environmentally friendly moss killer is based on pelargonic acid; a natural acid extracted from plants. It works quickly, even in low temperatures and gives visible results without harming the lawn. The moss turns brown and some scorching of the grass can occur, but it quickly recovers. Neudorff Organic Moss Control for Lawns will not stain paving in the same way that iron based moss killers do.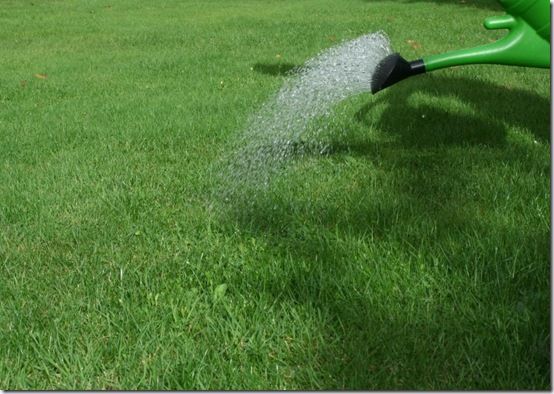 It is important to rake out the dead moss a week or so after application. Most experts advise applying before any raking or scarifying of the lawn takes place. If there is loads of moss, personally I would rake out the worst of it before you apply the mosskiller; otherwise there is still a danger that the mosskiller will not soak the moss sufficiently to kill it all. Then rake again after application.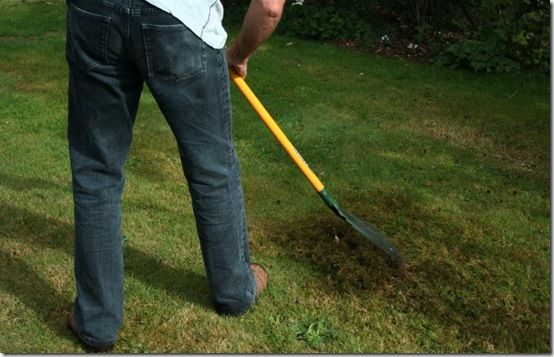 There is no need to keep pets off the lawn once the mosskiller has dried after application. That is always the problem with iron based products, especially those in a granular formulation. Traditionally lawn sand was used to control moss. This is basically sand containing ferrous suphate and sulphate of ammonia to supply nitrogen. Although effective it is corrosive, difficult to spread and irritant to the feet of animals.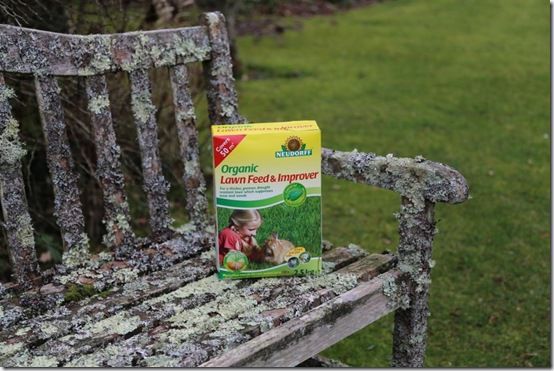 Once you have got rid of the moss it is time to feed. You can also do this organically using Neudorff Organic Lawn Feed and Improver. It is granular so can be applied by spreader or scattered by hand. As an organic fertiliser it releases nutrients slowly so is unlikely to cause the patchy, streaky effects of uneven distribution of chemical fertilisers.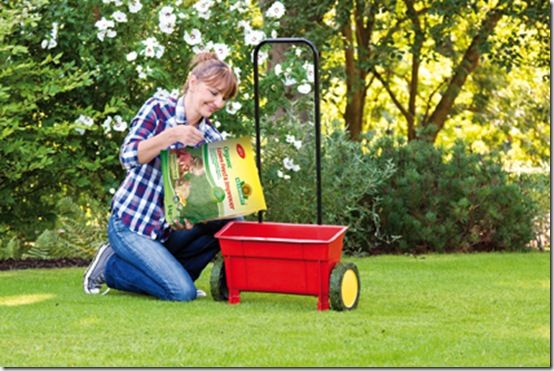 Organic Lawn Feed and Improver also contains naturally occurring mycorrhizal fungi and soil revitalising micro-organisms. These promote root growth and development helping the grass to recover and grow strongly. The fungi grow in association with the grass roots vastly expanding the effective root system making the grass more resistant to drought and frost.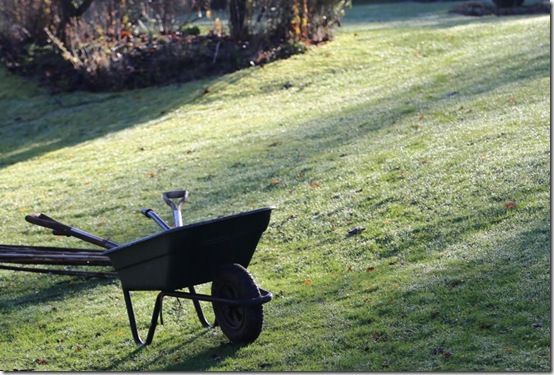 Organic Lawn Feed and Improver is child and pet safe so there is no need to keep them off the lawn after application. Also you are unlikely to cause problems in surrounding beds and borders if a few granules stray onto the soil. This can be a real issue with chemical fertilisers containing weed and moss killers.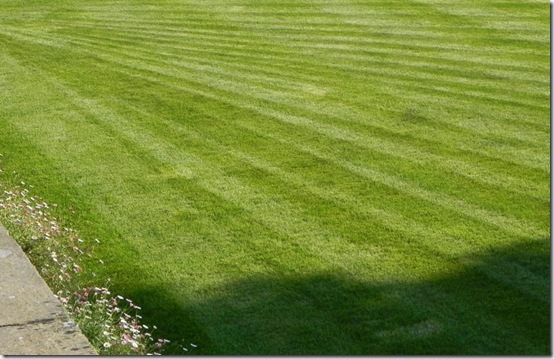 Early spring is the time to get out there and get on with moss control and feeding to ensure a good looking lawn which will enhance your garden this summer. Act now and your lawn is far more likely to withstand wear and drought when it matters most in the summer months.


Check out www.neudorff.co.uk for more handy organic gardening advice.

[sam id=12 codes='false']




Stay updated
Receive free updates by email including special offers and new courses.