Preserving herbs in olive oil has become one of the hot culinary topics this summer that is being tried and tested amongst the food industry. Being a foodie myself, I was intrigued to give this kitchen trick a go and suss out what it was all about.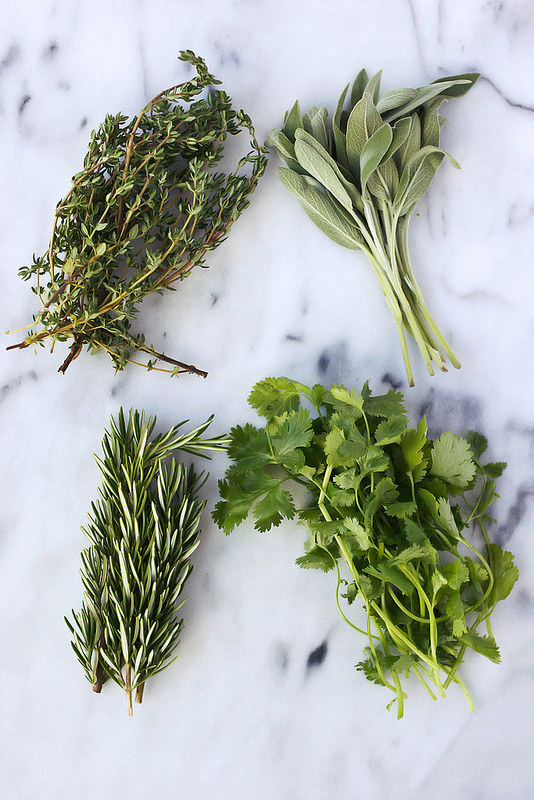 Step by step guide
1. Choose firm, fresh herbs (wash and dry the herbs, if necessary)
2. Chop the herbs or leave whole
3. Fill the ice cube trays about 3/4 of the way full with the fresh herbs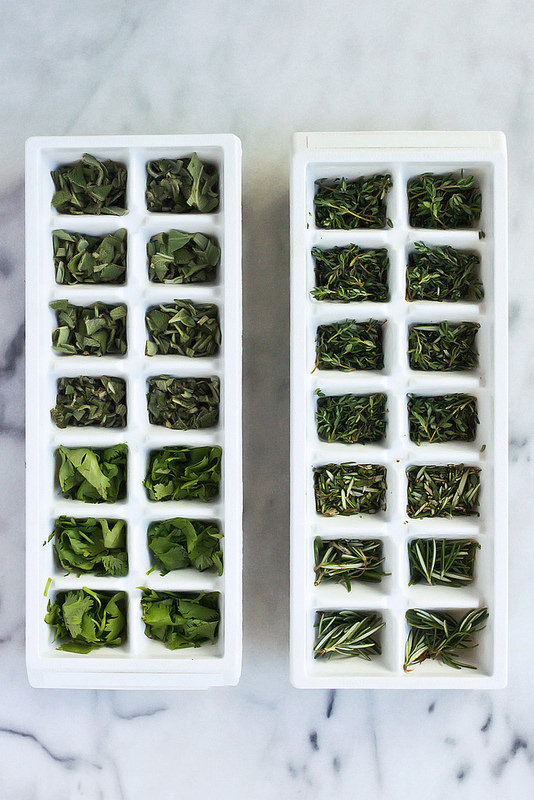 4. Pour olive oil over the top of the herbs
5. Label, as you will have a hard time identifying or recalling the herbs or blends once frozen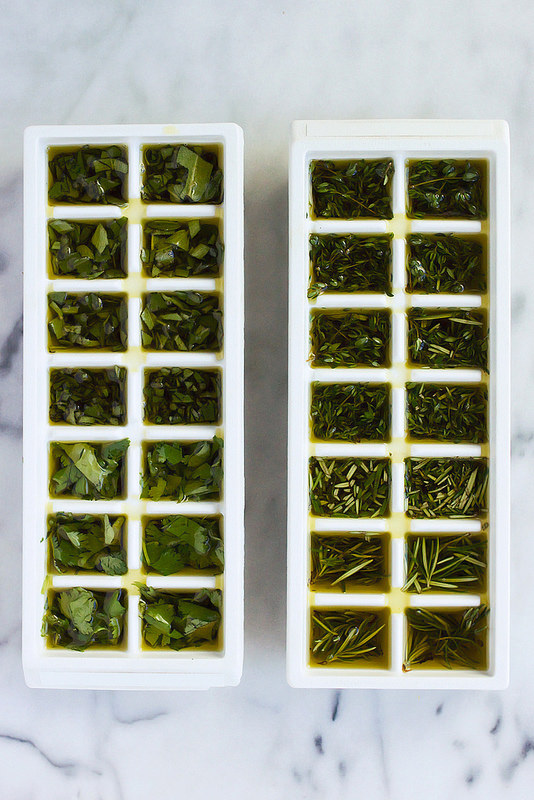 6. Place the trays into the freezer and freeze overnight
7. Once frozen, remove the cubes from the trays and place in labelled, plastic bags Place back in the freezer until you are ready to use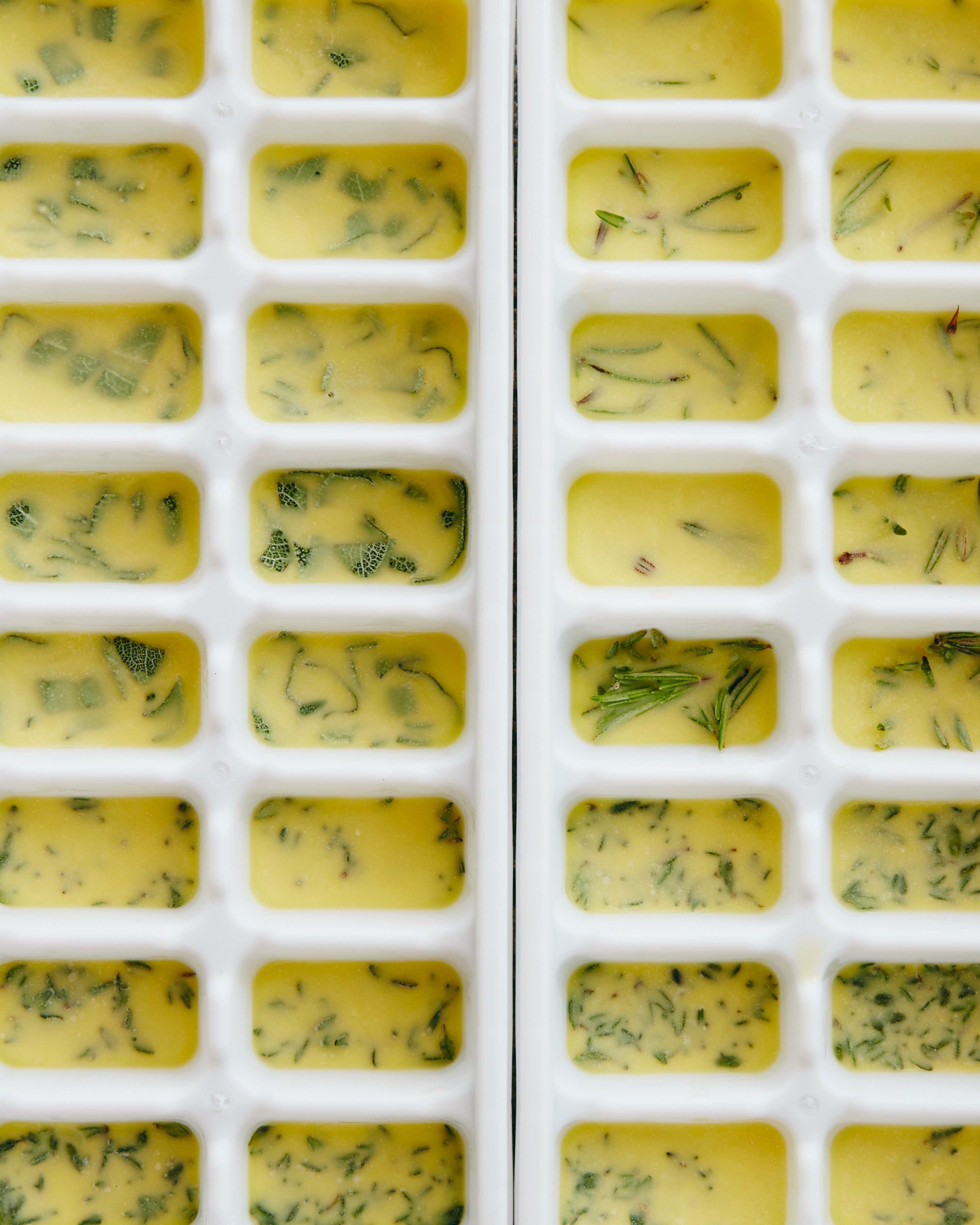 Tips and Tricks
Use tougher hard herbs such as rosemary, sage, thyme, and oregano
Soft herbs such as mint, basil, tarragon, and dill don't respond as well to this kind of preserving (however these herbs work well chopped and blended with butter and frozen)
Mix different herb combinations together to create your own blends
Experiment with different oils such as coconut oil or melted butter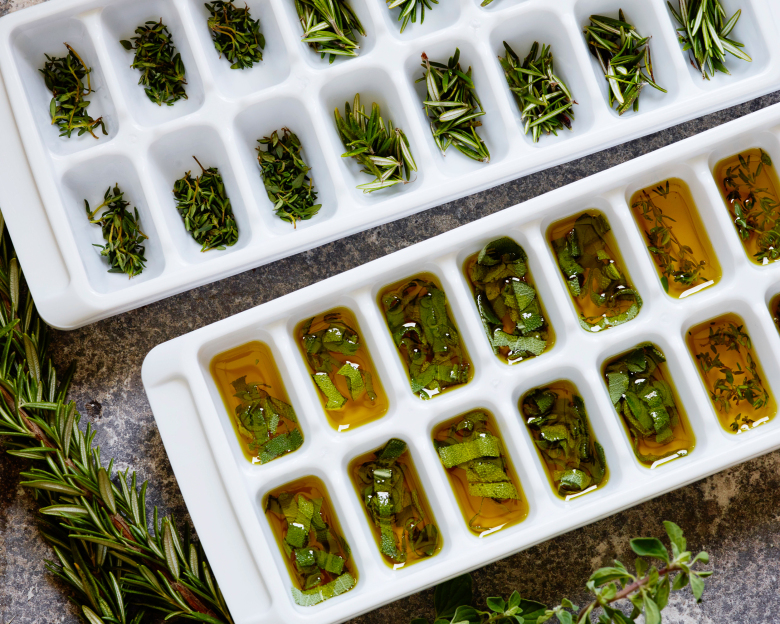 The benefits of preserving herbs in oil
Reduces some of the browning and freezer burn that herbs can get in the freezer
Convenience of having herbs ready immediately for winter stews, roasts and soups
Adds a depth of flavour to dishes
Cost effective
Reduces waste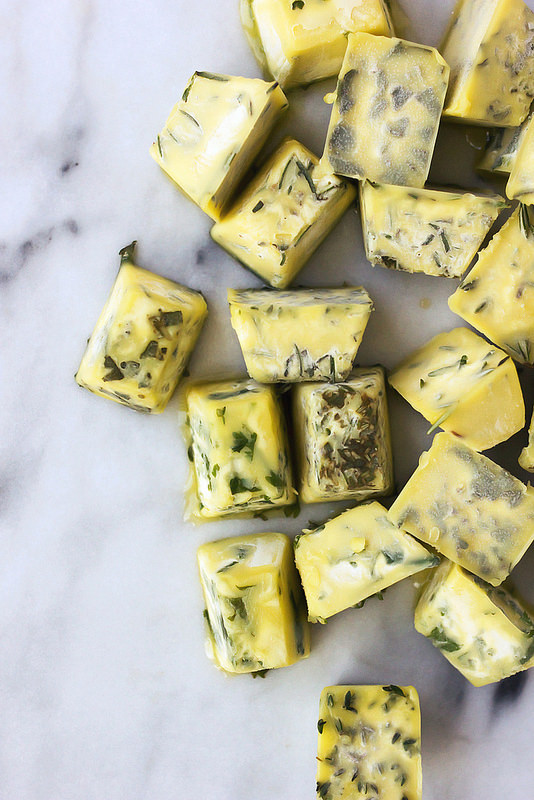 Verdict
I have to admit it was just as simple as they say it would be to make, plus the flavour it carries in dishes is definitely noticeable. I am almost looking forward to the evenings drawing in so I can put these cubes to good use.
Learn more about preserving your herbs this summer, such as herb butter or vinegar https://www.rodalesorganiclife.com/food/4-alternatives-drying-herbs and visit https://www.purewow.com/food/Ice-Cube-Tray-Foods to begin putting your ice trays to better use.


Stay inspired
Get FREE Gardening tips and ideas from our experts in your inbox.