How to Photograph Gardens with Clive Nichols
By Andy McIndoe •
Making The Most of Light
Clive Nichols is one of the world's finest garden and flower photographers. His images have been published internationally in books, calendars and countless magazines. He is one of the main judges of the International Garden Photographer of the Year competition and the Royal Horticultural Society photography competition.
Clive: I've been photographing gardens for 25 years and I'm passionate about horticultural subjects of all kinds. However, when I first started out, I didn't have much of an interest in gardening or very much knowledge. However I've always had a love of the natural world.
After studying Human Geography at Reading University, I trained to be a chef at an Italian restaurant. It was very demanding work for six days a week; it nearly killed me. I was really interested in exploring the world and my dream job was to be a travel photographer for National Geographic magazine. After four years at the restaurant I finally left my job and started a new career as a travel photographer.
Over the next two or three years I travelled widely. I was quite successful but getting to exotic destinations was expensive and I couldn't see a way of making a living from it. Instead, I decided to work as a photographer in the UK. In the late 1980s gardens and gardening were enjoying a surge of popularity and lots of gardening books being published. I realised that this could be a new direction for me.
The first garden I photographed was Westonbirt Arboretum, Gloucestershire, UK in the fall. The following day, I sold the pictures to Homes & Garden magazine; this started my career as a garden photographer. I was lucky because I got into garden photography at the right time, just as it was taking off.
One thing that set my work apart was that I was shooting on a Bronica SQ-A; a 6x6cm medium format camera, while most were using 35mm. I was inspired by other contemporary garden photographers such as Andrew Lawson and Jerry Harpur. However, I was also influenced by great American landscape photographers such as Ansel Adams, Tom Till and David Muench. They produced amazingly detailed shots on medium and large format kit. I brought that approach to garden photography.
My big break was in 1994 when I wrote a book, Photographing Plants and Gardens, which was published by the Royal Horticultural Society. It was a practical book on garden photography techniques and it became the standard work on it.
I rarely use artificial light and prefer to use available light as often as I can. Natural light gives more atmosphere and more accurate colour reproduction and I use reflectors to bounce light where necessary.
Shooting wider garden scenes is undoubtedly more difficult than shooting close-ups. In wider scenes, there are so many elements that have to look good at the same time for a picture to work. With a close-up you have much more control over the conditions in which you shoot them, but for a wider scene you have to hit the right place at exactly the right time.
My advice for anyone wanting to shoot good garden images is to select your garden carefully; somewhere photogenic. Shoot in good weather, preferably on a day without wind. Shooting at the beginning or end of the day gives you the most attractive light. A tripod is a vital accessory to get everything sharp.
For close-ups select a good specimen and exclude anything from the image that doesn't contribute to the picture. Isolate the subject against a similar-coloured or complementary background, whether indoors or outdoors.
There are techniques you can learn which help your images look more polished, but the most important thing is to love what you are shooting. If you have a real passion for your subject, it will shine through in your images.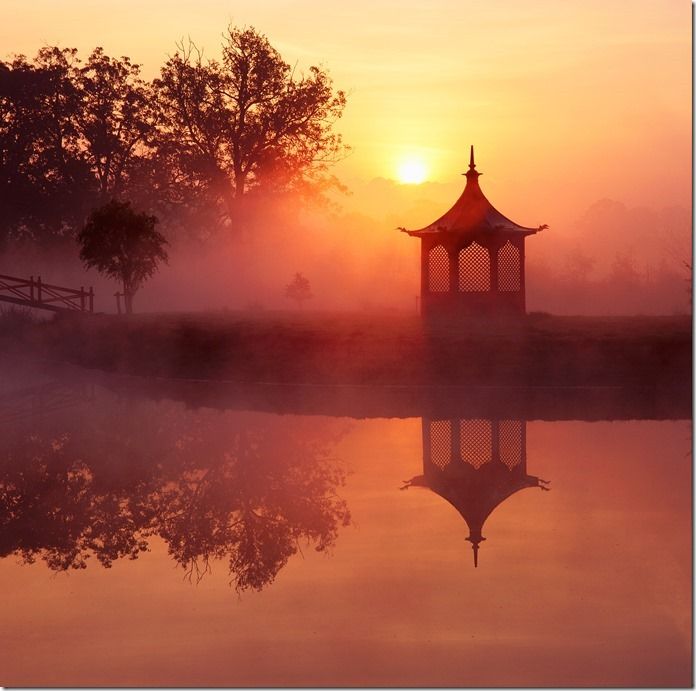 Dawn Mist
I think this is one of the best pictures I have ever taken. I photographed on an autumn morning as the sun rose at cookery writer Pru Leith's garden in Oxfordshire, UK. Taken on my Bronica SQ-A medium format camera with 80mm standard lens; a straight shot, with no filters. I love the reflection of the Chinese pagoda in the lake.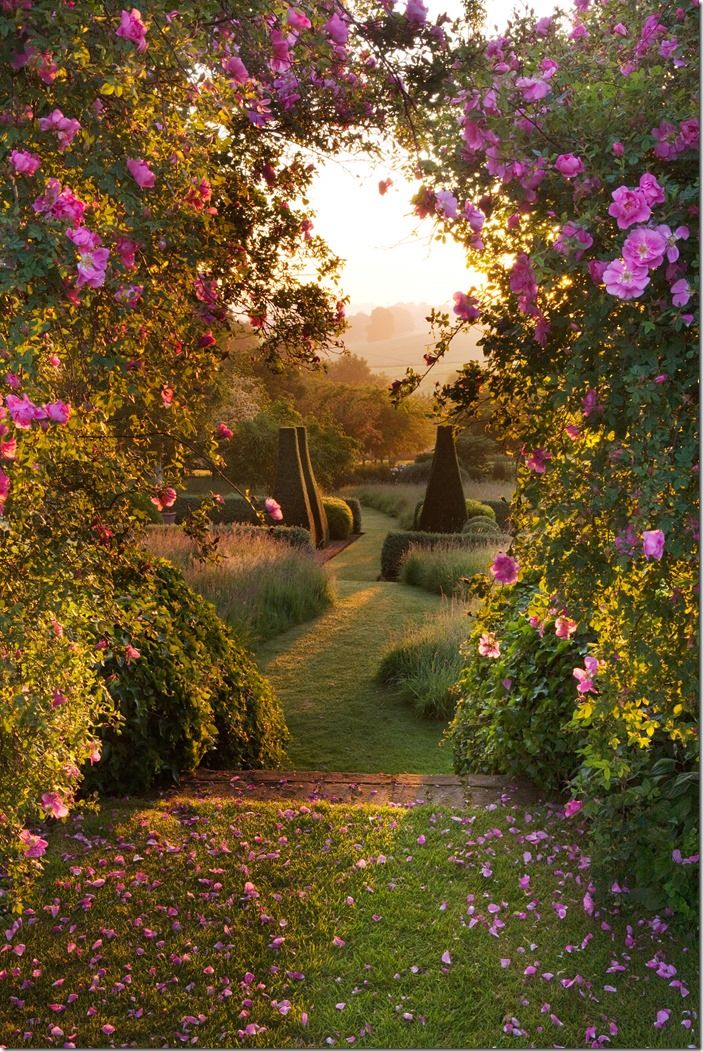 Pettifers, Oxfordshire, UK
This is my favourite garden to photograph. Taken at dawn on a summer morning with lovely light. The rose arbour framing the parterre gives a sense of depth to the picture. The position of the rose blocks sunlight on the camera, avoiding lens flare. Taken on a Canon EOS 1DS Mark III; 24-70mm lens.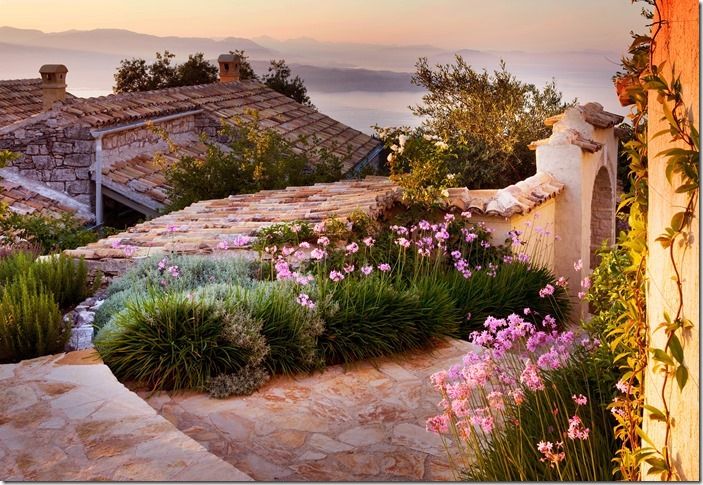 Rou Estate, Corfu, Greece
Rou Estate is a once deserted mountain village that has been superbly restored as holiday apartments. It is a lovely location with views of the Albanian coastline. I took this picture in the evening using the South African perennial Tulbaghia violacea as foreground colour. Taken on a Canon EOS 1DS Mark III; 24-70mm lens at 35mm, 1.5secs at f/16.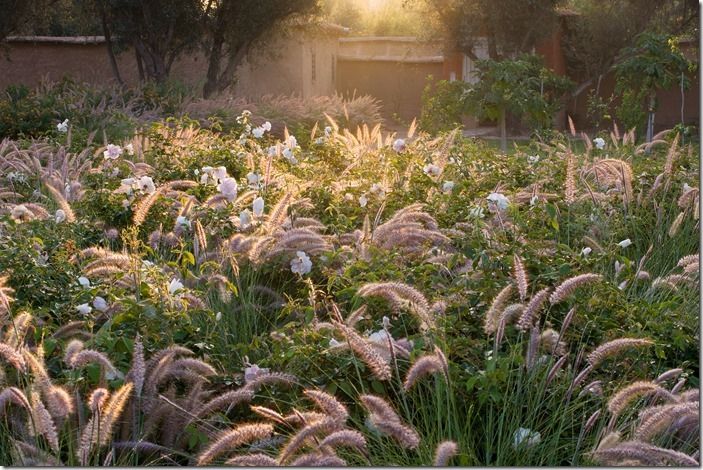 Garden in Taroudant
This is a private garden, designed by Eric Ossart and Arnaud Maurieres, is in Taroudant, southern Morocco. I shot this drift of pennisetum grass and iceberg roses backlit by early morning sunlight to create an atmospheric scene. Taken on a Canon EOS 1DS Mark III, 24-70mm at 24mm.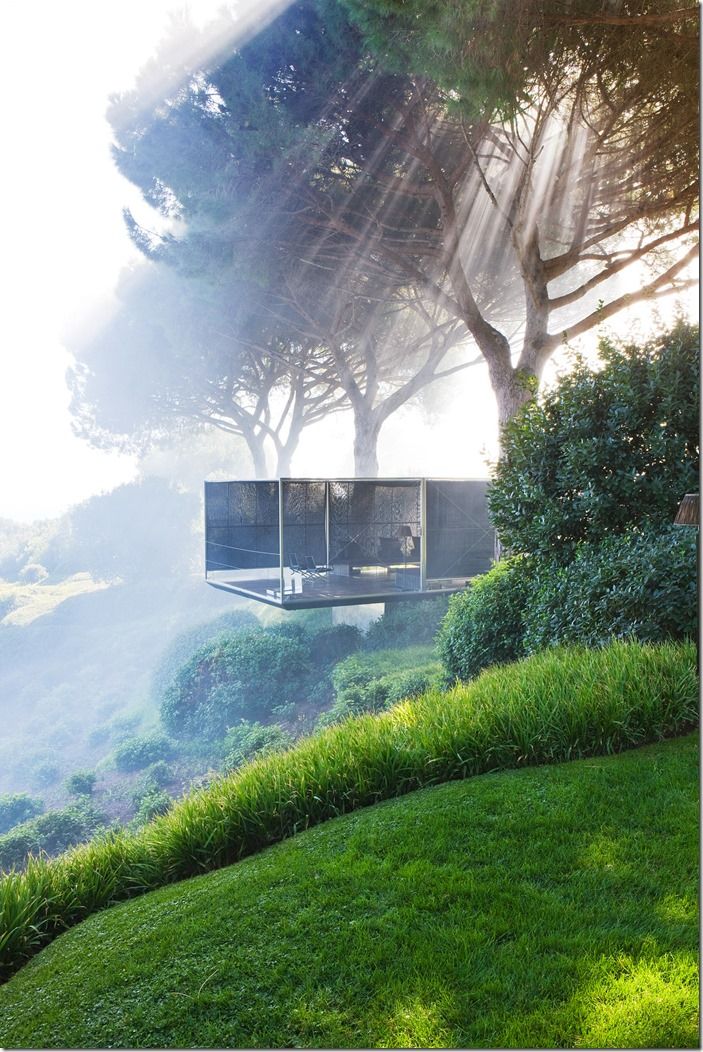 Argentario Garden, Italy
This cantilevered viewing platform is an amazing feature in a private Tuscan garden designed by Paolo Pejrone. The shafts of sunlight filtering through the pine trees give the image an almost surreal appearance. Taken on a Canon EOS 1DS Mark III; 70-200mm zoom lens, ¼ sec at f/11.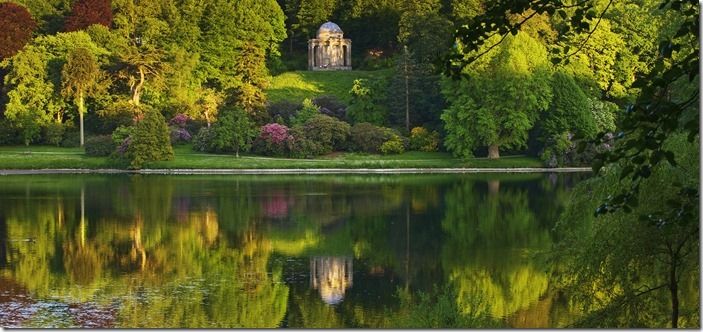 Stourhead
I was commissioned to photograph the 18th century Stourhead landscape garden for the National Trust. The Temple of Apollo, central to this picture is one of the famous features. The garden was bathed in rich mid-morning spring light. I cropped this shot to panoramic format to showcase the landscape and the reflections on the lake. Taken on Canon EOS 1DS Mark III, 70-200mm zoom lens, ¼ sec at f/11.
Broughton Grange
I photographed Broughton Grange in Oxfordshire for my latest book, English Gardens available from http://thelandgardeners.com. This is one of my favourite shots taken on a frosty morning in early winter. It is taken directly towards the sun, filtered through immaculately clipped beech topiary. Taken on a Canon EOS 1DS Mark III, 24-70mm lens at 60mm, ¼ sec at f/11.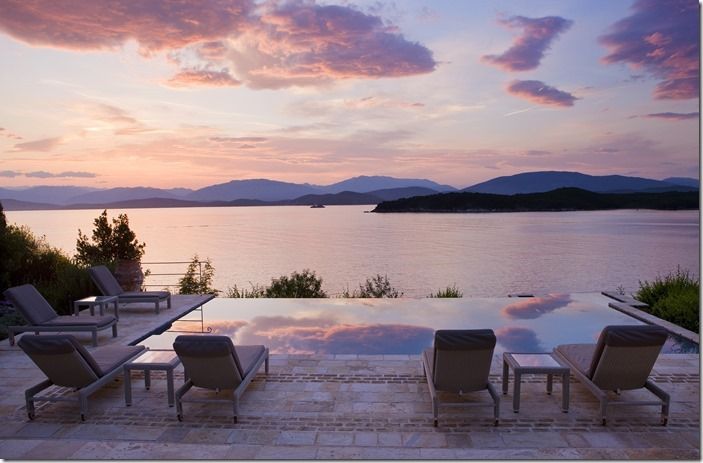 Kassiopia Estate, Corfu
This shot is part of a commission to photograph a private garden, the Kassiopia Estate in Corfu. A tranquil scene it was taken ten minutes before dawn, looking towards the coast of Albania. Taken on a Canon EOS 1DS Mark III; 17mm shift lens, 2 secs at f/11.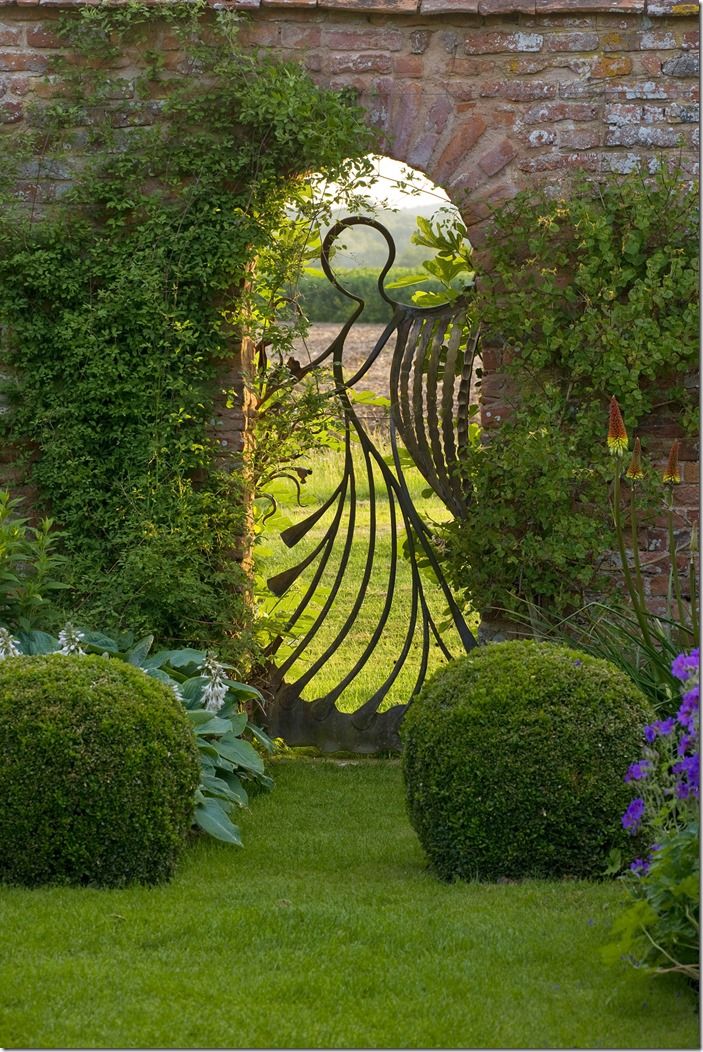 Birtsmorton Court
This is shot at Birtsmorton Court, a medieval moated grange in Worcestershire, UK The angel gate is one of the more modern features photographed at sunset. Taken on a Canon EOS 1DS Mark III; 70-200mm lens, ½ sec at f/8.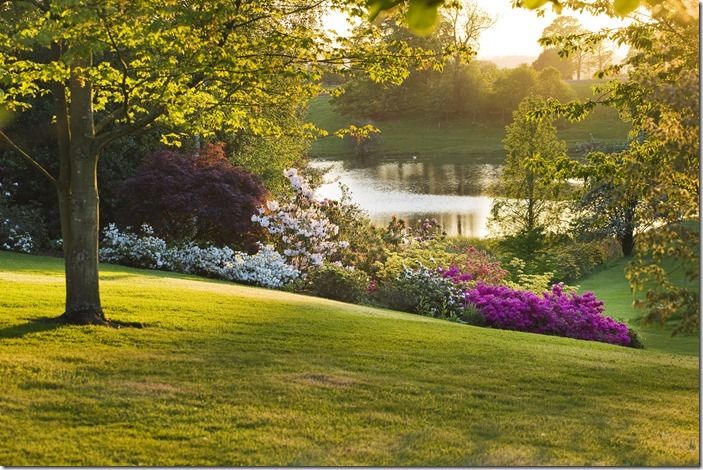 Dudmaston
This image is shot at Dudmaston Estate, Shropshire UK. It is one of the National Trust's lesser known properties; stunning in the rich light of evening. Taken on a Canon EOS 1DS Mark III; 70-200mm lens, ¼ sec at f/11.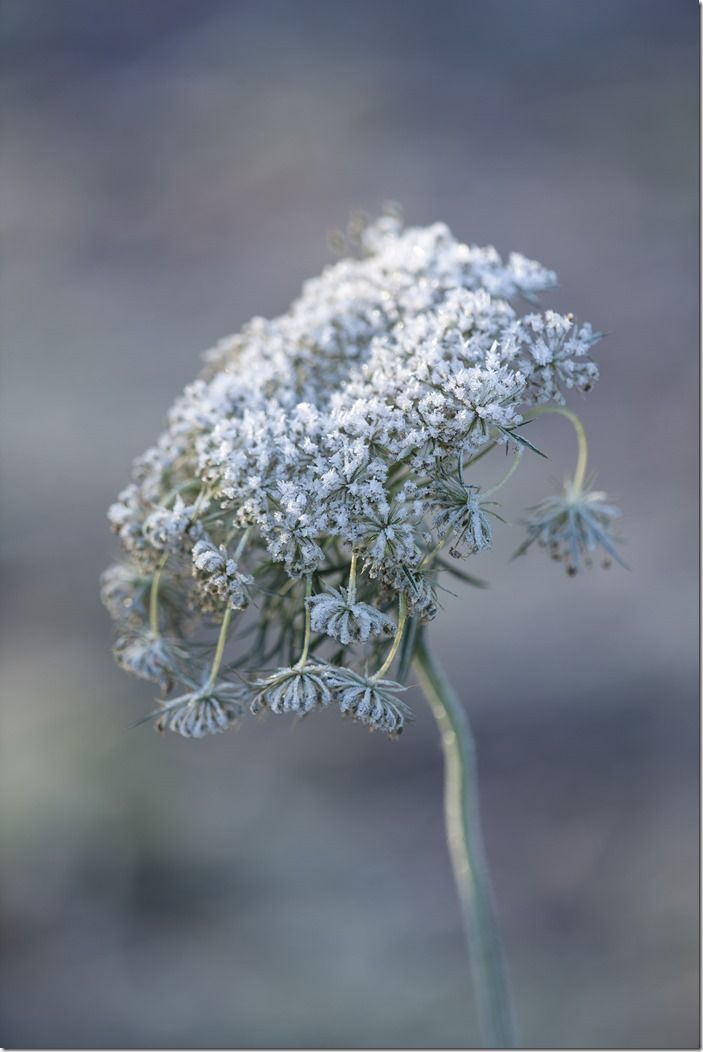 Umbellifer in frost
Part of a commission to shoot Ellicar Gardens, Yorkshire for The English Garden magazine this faded umbellifer topped with frost is wonderfully delicate with the cool blue hues in the background. Taken on a Canon EOS 1DS Mark III; 180mm macro lens, 1/60sec at f/4.
To see more of Clive's work visit www.clivenichols.com.
Further Study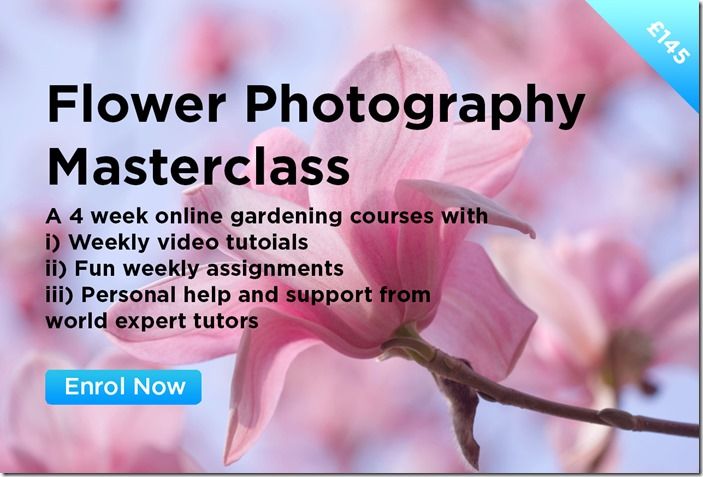 Stay updated
Receive free updates by email including special offers and new courses.