How to plant your garden like an award winning garden designer
By Elspeth Briscoe •
Arguably one of the most rewarding aspects of garden design is when the design comes to the stage of doing your planting plan. As a garden designer, you go through a process of measurement and assessment first (essential to do a site survey so you know the landscape/garden you are dealing with and its limitations). A site survey includes the sort of things that you would see from an architect coming to assess your property for an extension: Drainage, aspect, plotting of existing features and exact measurements.

But what if you are a real plant enthusiast, and just want to refresh your own garden (or someone else's) and give it that beautiful Chelsea Flower Show designer look, without a complete re-design. I feel justified in saying this, as a qualified garden designer myself – if this is what you're after, you don't necessarily need to hire an expensive garden designer, nor indeed do an all singing all dancing garden design course which can set you back thousands of pounds (these do have their place if you want a career change) – but many of us just want to use our artistic talents to create beauty through planting.

The planting plan is equivalent to when an interior designer comes to add the beauty and style to your house, after the architect and the builders have given you the blank canvas to paint with your own style. Your planting design is your artist's palette, your tones, your textures, and your style as a creative. Piet Oudolf for example, one of the most acclaimed planting designers in the world, is often described as 'painterly' in his use of plants. The blends of colour and textures he masters, give the appearance of an impressionist painting for the spectator, with spectacular hues and tones.

Throughout my career as a qualified landscape designer turned internet entrepreneur, I have been privileged to work with literally some of the best plantspeople in the world. Each has their own style and knowledge to impart. Hearing Piet Oudolf and Noel Kingsbury at Hummelo describe their philosophy with perennials has been an absolute highlight for me. One of the other experts who's had a real impact on me is garden designer and lecturer, Hilary Thomas. Hilary set up the Garden Design School at Capel Manor College, and has trained many students who have gone on to become highly acclaimed designers. She also spent many years as an examiner for well known horticultural exams in the UK.

Learning with Hilary Thomas
What I learnt from Hilary was a really in-depth knowledge of plants. Forms, shapes and really how to structure your planting in a garden. Whether to put umbellifers with spires (which ones), how to stagger your planting throughout seasons, and essentially to equip myself with a true planter's palette of staple plants which are guaranteed to give you a stunning garden. Hilary's also excellent in her Professional Planting Course at recommending interesting plants that I hadn't thought of – and enabled me to fulfil some of my ambitions to use plants to create beauty in my own and other people's gardens.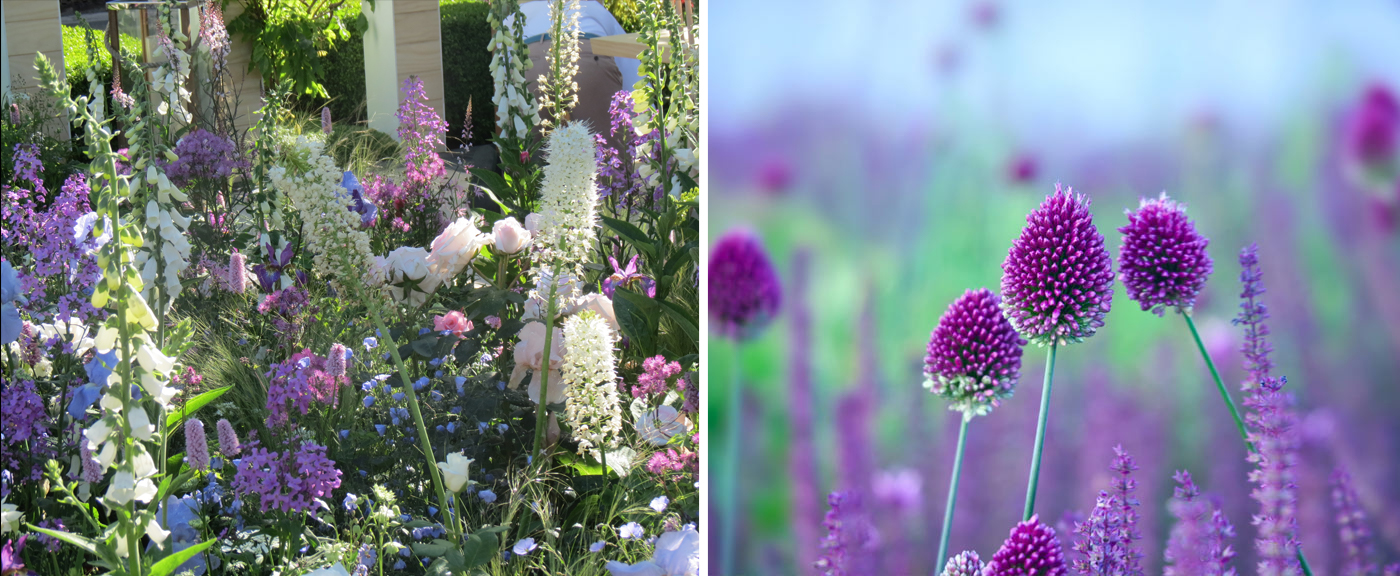 Stay inspired
Get FREE Gardening tips and ideas from our experts in your inbox.