How to Prepare Show Plants for Chelsea Flower Show
By Andy McIndoe •
Preparing Hardy Plants For RHS Chelsea Flower Show
Whether you are creating a show garden, or staging a plant based floral exhibit, at any flower show the plant material you use must be in peak condition and doing what it's supposed to do.
Flowering plants must be at their best and foliage plants must be in full leaf and immaculate. In most parts of the world the weather and seasons are unpredictable.
Certainly this has always been my experience at RHS Chelsea Flower Show. Although the dates every year are virtually the same in late May, the season can vary by as much as four weeks.
This means manipulating nature for all those preparing plants for the show.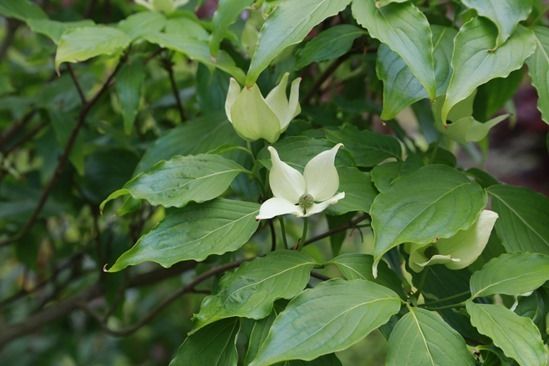 Various techniques are used to coax plants into leaf and flower, and to hold those back that are ahead of the game. Over the years the seasons seem to have become more unpredictable.
I remember in my early days at the show (I've been involved for over 30 years) visitors often remarked that exhibitors cheated by having roses and rhododendrons in flower at the same time.
In reality this often happens in real gardens and sights like these are ones we have become more familiar with.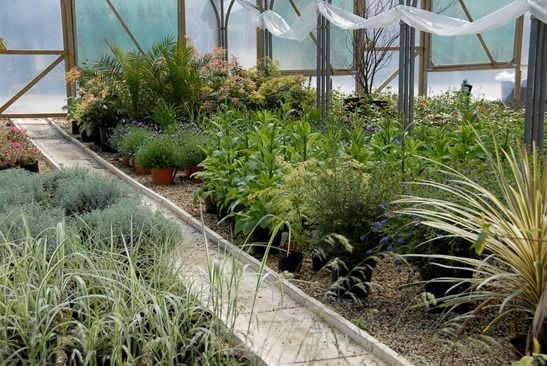 Those of us that have been exhibiting at the same show for a number of years get to know what works and what doesn't.
I'm responsible for the Hillier Nurseries exhibit in the Great Pavilion at RHS Chelsea. This is a floral exhibit, so plant material has to predominate.
Ricky Dorlay, who prepares the plant material for the Show is a veteran; 2015 is Ricky's 50th Chelsea.
He knows how to encourage the plants and hold them back and I have the advantage of not having to stick to a planting plan or a specific brief.
I can also pick from the nursery to choose what's actually doing its stuff.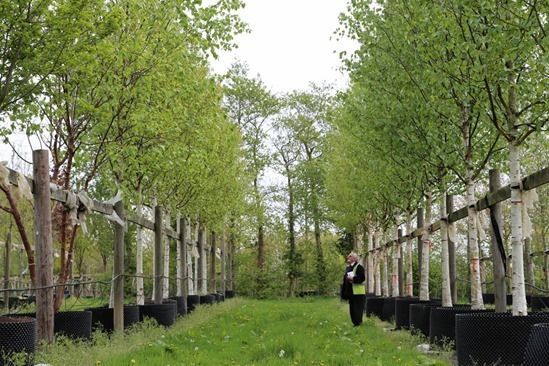 This is a huge advantage when selecting the large trees. Obviously these cannot be moved under glass to get them into leaf early and their development depends on the season.
If you have visited RHS Chelsea and wondered why betula, carpinus and tilia predominate, it is because these are the trees that break into leaf earlier.
In many cases the plants come from further afield. For Chelsea, some large trees are imported from Europe, either to source different varieties or specific shapes. Mature olives and evergreens often come from southern Europe where the climate is kinder.
In the US the major flower shows happen early in the year when the north is still frozen. Plants in flower and leaf make the journey from the south where they are already in flower and leaf.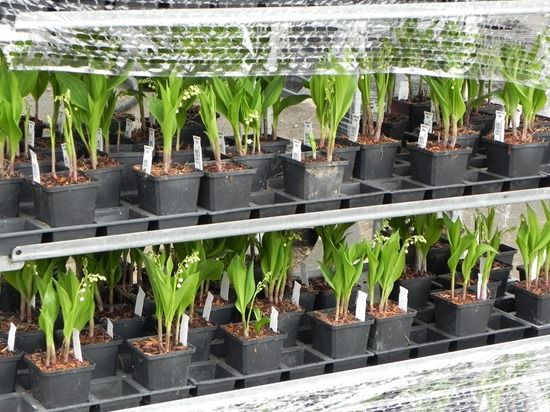 For those staging Chelsea show gardens the selection of plant material is more challenging. A designer has to be more specific about his or her plant selection and it has to follow the brief.
Designers must turn to experienced growers that are used to preparing plants for shows. If you want your lily of the valley in bud at the time of staging and perfect for judgement day you need a grower that knows how to achieve it.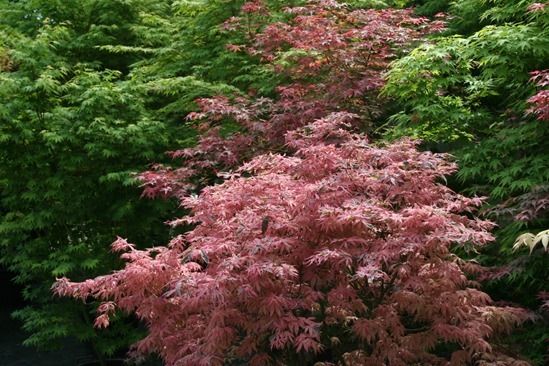 For the key areas of the planting it is important to take into account what is likely to perform and hold up regardless of high temperatures or torrential rain.
The season has a big influence on the show garden plant trends. If you wonder why so any of the gardens end up using the same plants, it is partly because those are the ones that looked at their best at the time of staging.
Hillier Nurseries exhibit is the biggest in the Floral Pavilion. It takes up to 4000 plants from large mature trees to small alpines to create it.
Mature Show plants of subjects like Japanese maples and flowering and foliage dogwoods are really important; not only do they add maturity, but also they show visitors the potential of that young plant that they might buy at a garden centre or nursery or online.
They also provide that middle layer of the planting picture bridging the gap between the tree canopy and the smaller shrubs and perennials.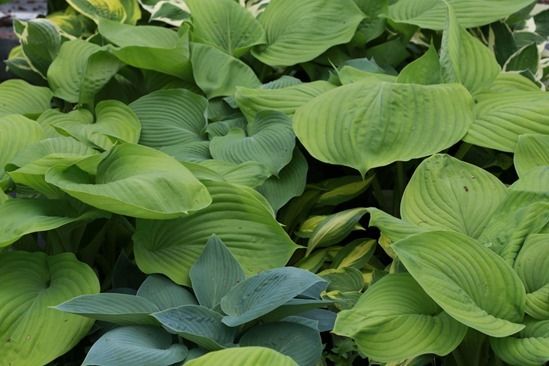 Larger specimens of hostas, ferns and grasses feature in many flower show exhibits. Again these show the potential of plants you might buy, and they provide that foliage foundation that is all important in the garden picture whether it is a show garden or a real one.
These plants are coaxed gently under unheated glass to encourage full leaf development and to give protection from the weather and from damage by pests.
Hostas with slug and snail damage might be a familiar sight in real gardens, but they have no place in show gardens.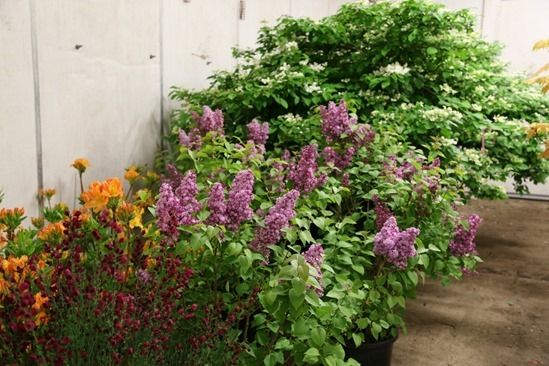 Some flowering subjects can be held back for the Show. Plants from cooler regions such as rhododendrons, azaleas, pieris and lilacs respond well, they will hold in cold storage for 3 weeks or more.
They are moved in to the fridge when the flowers are just open. Plants from warmer climates such as lavenders and ceanothus can be cold stored, but do not like to be in there for too long.
Exhibitors don't like cold storing plants because they age quickly when they come out, especially if the weather is warm. Interestingly cold storage of plant material for RHS Chelsea Flower Show has quite a history.
Exhibitors were storing flowering cherries in commercial meat refrigerators as early as the 1930s.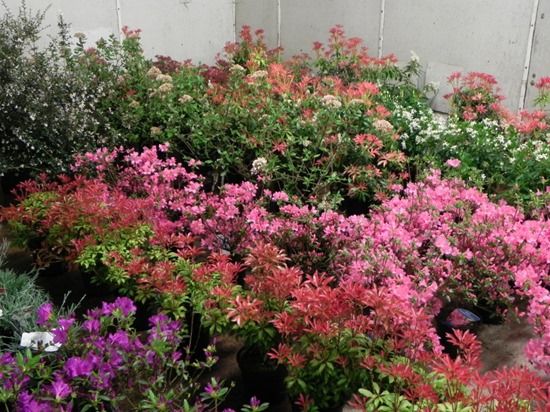 Roses can be cold stored, however the challenge is usually to coax them into flower in gentle heat. Of course growers of hardy plants do not often have heated glass, and in any case too much warmth results in weak, soft growth that makes transport and staging tricky.
For those of us that use a few roses for variety in the planting palette there are a few varieties that are reliable performers. The rose growers have a bigger challenge on their hands:
RHS Chelsea Flower Show is the place to launch new varieties and showcase the range. A cold late season can be a real headache.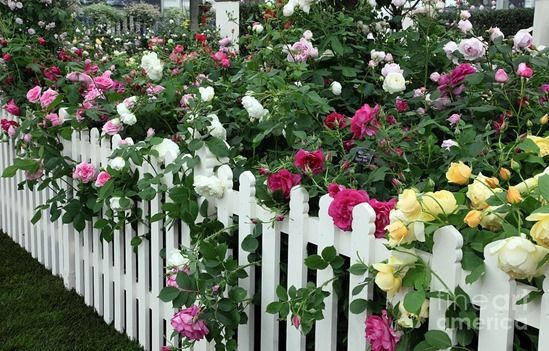 For more on RHS Chelsea Flower Show2015 follow Andy on twitter @AndyMcIndoe
And follow Andy's Chelsea Journal at http://hillieratchelsea.co.uk/
Stay inspired
Get FREE Gardening tips and ideas from our experts in your inbox.