How to Sow Seeds: Sowing Tips at the Start of the Season
By Andy McIndoe •
 
Propagation of Seeds for Spring Vegetables and Annuals
As we embark on a new gardening year I thought I would share a few tips and reminders about growing from seed. I'm sure many of you are experts at growing from seed, but even those of us that have been doing it for years tend to make the same mistakes over and over again. Therefore a reminder at the start of the season won't go amiss.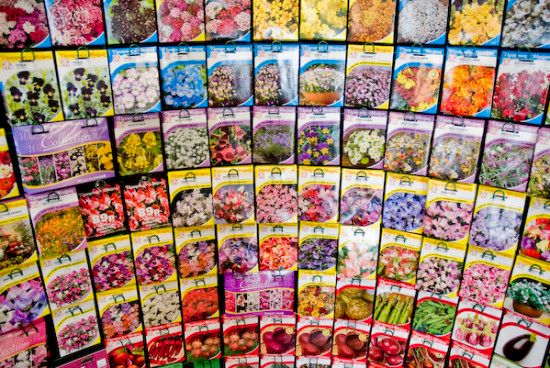 Firstly buying seeds:
Rule number one – don't get carried away. Seed packets on a rack in the garden centre, or those pretty pictures in a catalogue, or a web site are very tempting.  Are you really going to have the space to sow it all, let along grow it all? Best to be selective and just choose the varieties you really want.
Before you buy you may find that you've got part packets, or even whole ones left from a previous season. These may be fine if they have been stored in a cool, dry place. Check the date on the packet if there is one. If they are out of date, or you are unsure it really is best to start with fresh seeds rather than wasting time and effort trying to get something to grow that is already dead.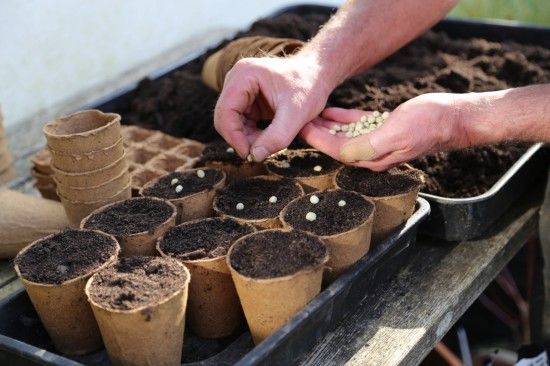 Secondly sowing seeds:
Don't start too early. We are all itching to get going at the beginning of the season, but think about how long you will need to keep your plants indoors before they can be planted out.
In late winter and early spring only sow those hardy subjects that can be planted out (after hardening off) while there are still frosts.  Those that must remain protected until late spring will be weak and leggy from too much time indoors if you sow early.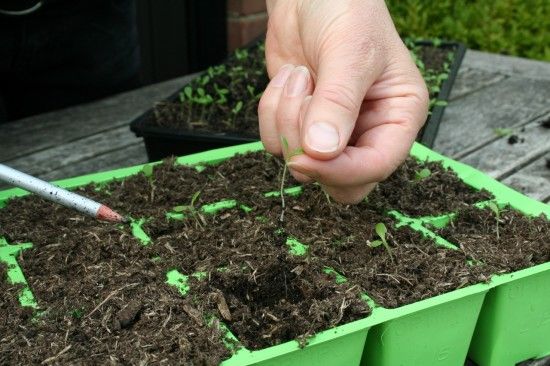 Always use fresh growing media suitable for seed sowing. Many multi-purpose composts today contain high proportions of composted wood fibre, green waste, paper waste and so forth. These are not always conducive to seed germination and root development.
Only sow what you need. Seed packets often contain large numbers of seeds, far more than you will need or can cope with. If you sow in a seed tray and then prick out and transplant it is quite frightening how many seedlings there often are, even if you are sparing.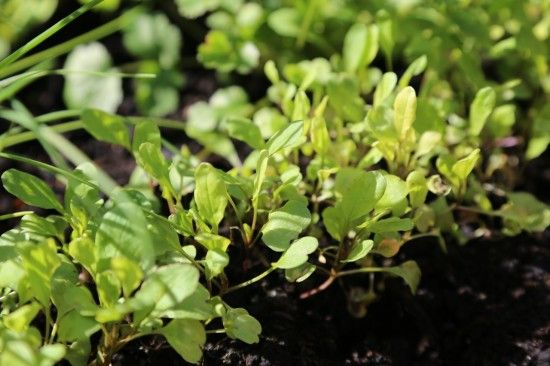 Whether you are sowing in pots, seed trays or in the open ground do not sow too thickly. This is always my biggest mistake. If the seedlings are too tightly packed together they are impossible to separate
if you are transplanting them. If you are just removing some to thin them out you will disturb the ones you want to keep if they are too tightly packed together.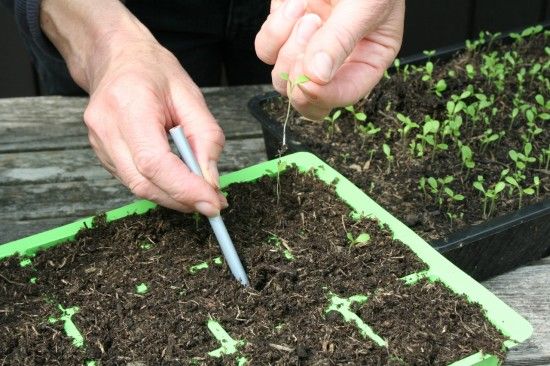 If you are pricking out seedlings, in other words transplanting them, only handle the seedlings by the seed leaves. This is really important. The tiny plant can easily grow new leaves but it cannot replace that delicate little stem which is so easily crushed by your fat fingers.
Always try and sow larger seeds directly into pots or cell trays where they can grow and develop until they are planted out. This avoids root disturbance and damage during transplanting.
Biodegradable fibre pots are ideal because they allow the roots to grow through the side of the pot and you simply plant the whole thing. The deep, tubular ones are ideal for sweet peas. One subject you can get going with as soon as possible.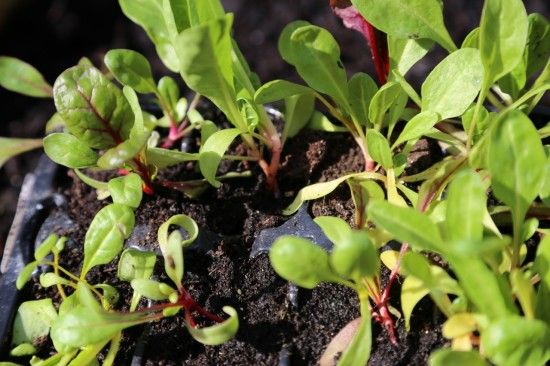 Cell trays come in a variety of shapes and sizes and are ideal for any seeds that are large enough to handle. They avoid pricking out and check in growth resulting from transplanting.
Those with small cells do need checking for watering regularly and it is important not to leave the seedlings in them to starve before planting out.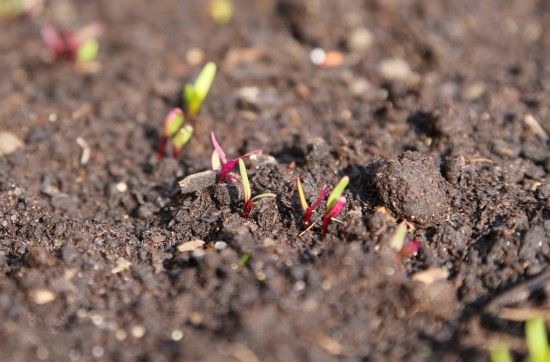 It is hugely helpful if you can recognise the seedlings of what you've sown when they emerge; this is particularly true in the open ground. Some seed packets have helpful pictures, others don't.
If you are new to growing from seed it is worth taking pictures of seedlings to help you recognise them in future.
So what can I sow now?
As I mentioned earlier – you can get going with sweet peas on the windowsill, or in a conservatory or greenhouse.
You could also try some early salad leaves such as rocket and cut and come again lettuce in pots in a conservatory or greenhouse.
If you fancy trying something a little exotic in the way of flowers for the garden try Cleome spinosa and the superb climber Cobaea scandens.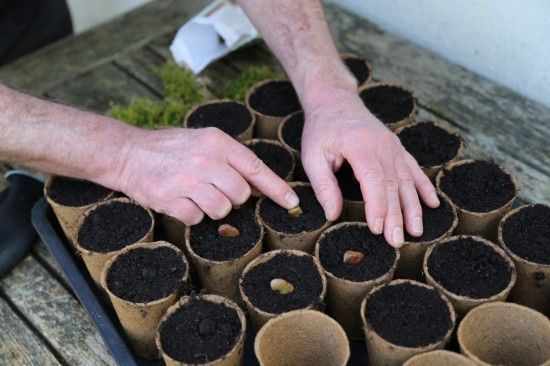 Ready for the vegetable plot you can start broad beans and peas indoors. Start them as cool as possible. Too much heat results in leggy, weak growth. Chard can also be sown early in cell trays indoors.
Further Study



Advanced Vegetable Gardening & Self Sufficiency (Homesteading) A 4 week Online gardening course with Author Journalist and expert gardener Sally Nex




Edible Gardening Made Easy A 4 week Online gardening course with Author Journalist and expert gardener Alex Mitchell
Stay updated
Receive free updates by email including special offers and new courses.