Using Horticultural Fleece All-Year-Round
I always associate horticultural fleece with autumn. It's one of those things that appears in garden centres in that "prepare for winter range", along with all the stuff you buy every year but never use, like pop up bags and lawn aerator shoes.
You see magazine articles on trussing up your cordyline with fleece, and see unlikely pictures of shrubs with fleece pegged over them. I've tried doing that.
Usually I cause more damage than the frost would ever have done. However I know horticultural fleece has its real uses and its devotees, but I've never really thought about using it at different times of the year until now.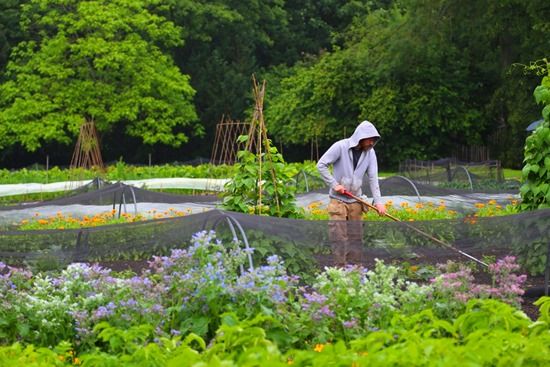 On a recent visit to Raymond Blanc's wonderful hotel Le Manoir aux Quatre Saisons, famous not only for his food but also for the amazing vegetable gardens, I was really taken by the extensive use of fleece in summer.
This is on a rather larger scale than the average vegetable garden admittedly; the crops are precious but, I was really impressed by the results. I asked one young gardener how often they use fleece after sowing. She told me "nearly always, mainly for protection against birds, especially pigeons", but the benefits go further than that.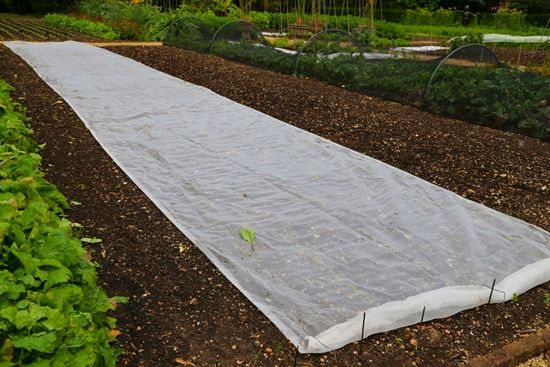 I should say first of all that horticultural fleece is a light unwoven polypropylene fabric that allows filtered light and rainfall to pass through. It also filters air movement so reduces wind chill, provides some shade and holds warm air beneath it when laid across the ground.
It is available in two different weights or thicknesses qualities and different widths. The cheaper lightweight fleece usually comes in 1.2metre (4ft) width; personally I think the wider 1.5m (5ft) + is better.
The lightweight fleece is the one to use through late spring, summer and early fall. The heavier weight is the one to use for frost protection.
Uses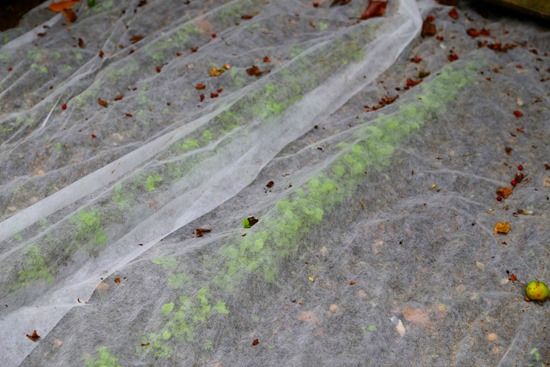 Basically laid across the ground, over emerging and growing shorter crops, the fleece acts as a floating mulch. It provides light shade, protection from wind which avoids drying out, protects from insect pests and bird damage.
It also helps to keep temperatures a little more constant: gentle warmth if late summer nights are cold. It does need anchoring with stones or pegs and can be trickier on exposed, windy sites.
How to use it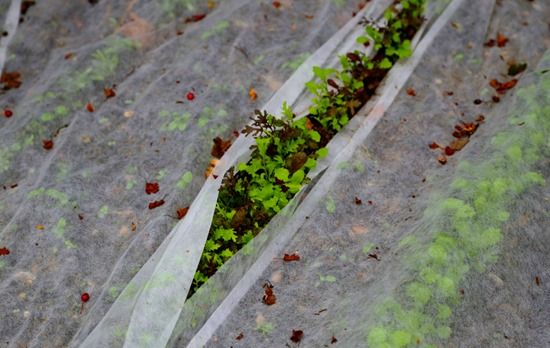 Inspired my visit to Le Manoir I decided to give it a go. I am also frustrated by the vegetable plot as summer progresses. As potatoes are lifted there is always bare ground and a diet of zucchini and beans to look forward to, followed by shop-bought veg.
I dug over a piece of ground and prepared the ground for sowing; I added a scattering of chicken manure pellets, watered it thoroughly and left it overnight. I should say my soil is light and sandy and prone to drying out on the surface which can be a real barrier to germination.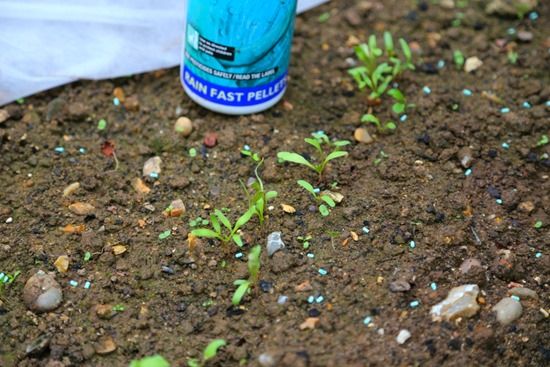 The following day I sowed rows of beetroot (golden), perpetual spinach, mixed mustards (for leaves) and rocket. I watered the plot thoroughly and sprinkled a few nature friendly slug pellets, especially near the edges.
I covered with the ground with fleece and anchored the edges with stones. I tried using some old fleece from the garage: waste of time. It was crumpled, difficult to sort and dirty; instead I used new from the roll. Horti fleece costs pence; in my opinion it is never worth re-using.
Of course using your nature friendly slug pellets under the fleece is an added precaution. So even reluctant users can be more confident they won't cause harm.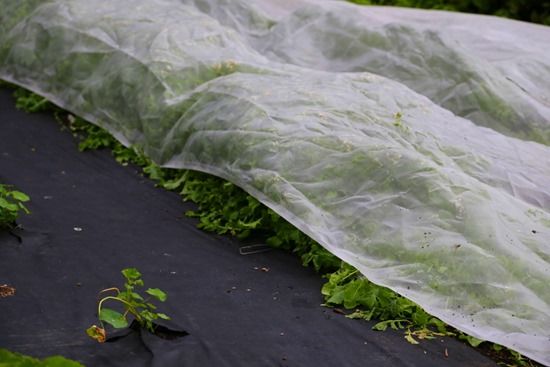 Germination was quick and the seedlings seemed to be making good progress under the blanket. I watered through the fleece with a hose-end sprayer without any problems. As the crops grow you may need to adjust the fleece to give them room to grow.
Cabbage white butterflies have been fluttering around frustrated and I imagine my rocket will be free of those horrid little holes caused by flea beetles. The big advantage on my soil is that it seems to help prevent the soil surface from drying out and germination is much better.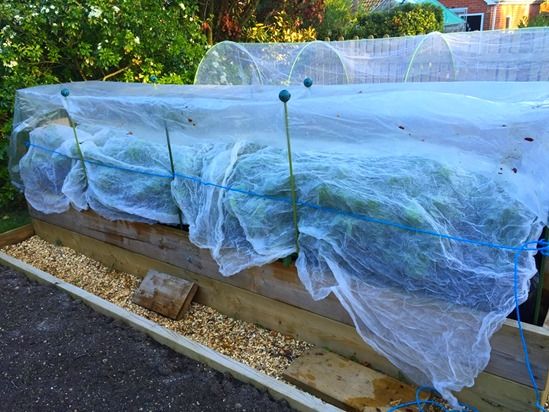 I'm hooked. I might even go as far as to using the heavier weight fleece on a tunnel to protect some leaf crops through winter. I imagine this would make a big difference to perpetual spinach and oriental mustards which I would like to overwinter. Fleece could make me a vegetable gardener yet!
Stay updated
Receive free updates by email including special offers and new courses.