Is Croquet The Best Garden Game Of All Time?
By Andy McIndoe •
Croquet has an interesting history and evolution as a garden game. It reached its peak in popularity in the 1860s in the UK and was then adopted and developed by the US, Australia and many other parts of the world.
There are many theories about its distant origins. It was probably introduced to the UK from France in the early 17th century and was known as paille-maille (or pall mall). Alternatively the game we know today may have come from Ireland, originally from Brittany where something similar is played on beaches.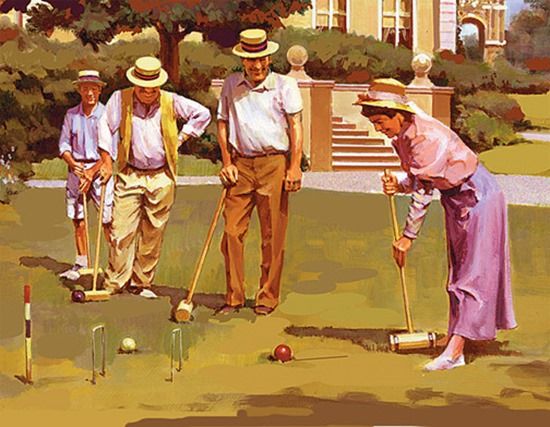 Today there are a number of different versions of the game and rules differ from country to country, and undoubtedly game to game!
Essentially this is a social game of tactics which requires little in the form of physical exertion but it does require skill and strategy. The basic activity involves hitting plastic or wooden balls through hoops in sequence to score more points than the opposing team of individual.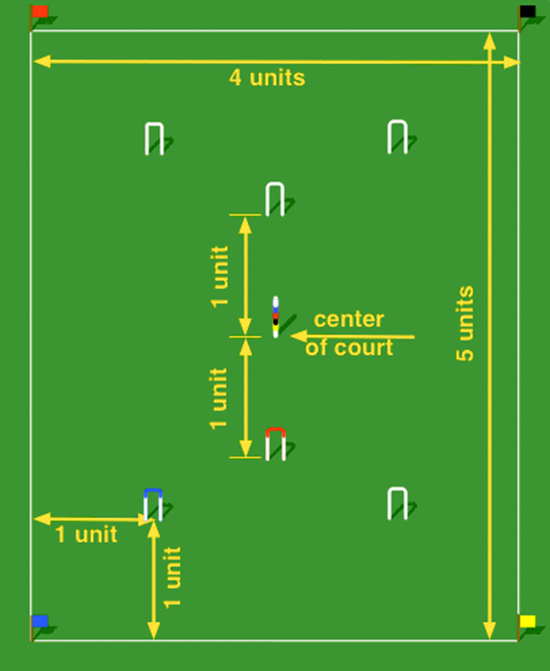 In gardens croquet is usually played with six hoops and one central peg. You need a flat area of lawn or short mown grass; ideally around 35 yards x 28 yards for six hoops, although this can be scaled down for smaller spaces.
Nine wicket croquet, very popular in the US is played with nine hoops, four arranged as doubles and five singles. The court is 34yards x 17 yards. Another version, Gate Ball originated in Japan and is very popular in Asia. It uses only three hoops, but has ten balls.
Most other versions of croquet have four balls: a blue and a black (one team) and a red and yellow (the other team).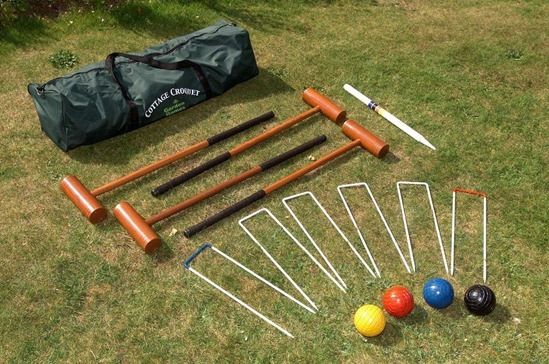 There is little point in outlining all of the rules and variations here. The United States Croquet Association website is an excellent reference and gives a clear account of all versions of the game under American rules http://www.croquetamerica.com/
In the UK The Croquet Association gives great information on the different versions of the game played in the UK. https://www.croquet.org.uk/
Generally two versions of croquet are garden games you are likely to play at home: Garden Croquet and Golf Croquet. Golf Croquet is a shorter game and a round can easily be completed in half an hour. You hit the ball through the hoops in turn; then go back through them.
Tactics involve blocking your opponent's ball and knocking it out of the way. Garden croquet involves getting extra turns by either getting your ball straight through the next hoop, or by hitting one of the other balls. A turn ends when you achieve neither and the turn passes to the other side.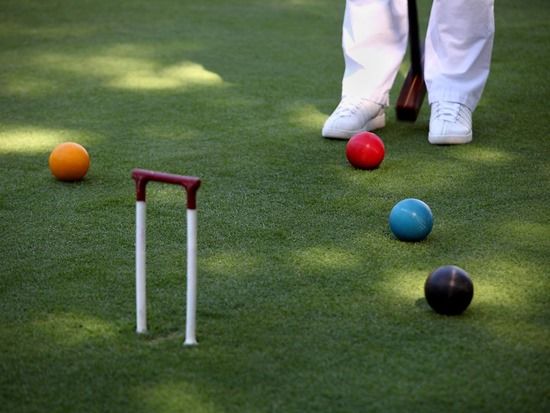 Obviously tactics also involve making sure you distract your opponent at the wrong moment, make sure he or she has had more Pimms than you, and making sure you know the lie of the land of your own lawn better than your guests.
A game of garden croquet is a great fun way to spend an afternoon or evening, and is a brilliant way to entertain a mixed group of people. Regardless of what version you play, croquet can be enjoyed by boys and girls, men and women, regardless of age and ability, so it crosses all generations and genders.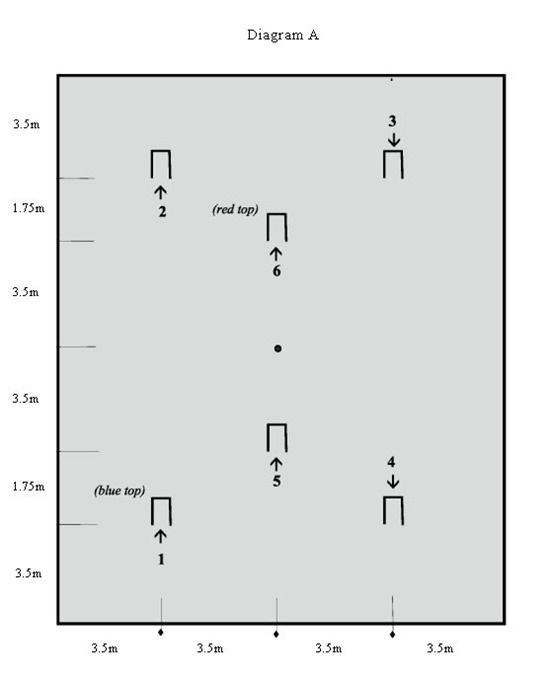 The popularity of croquet is reputed to have declined in the late 1800s with the ascent of tennis. Obviously tennis is a far more physical game and much more limited with players of mixed abilities.
It also requires a dedicated specialised playing surface, whereas croquet can be played and enjoyed in less than ideal conditions. A lawn with a few humps and dips may be frowned upon by true croquet aficionados, but for most of us it is quite acceptable.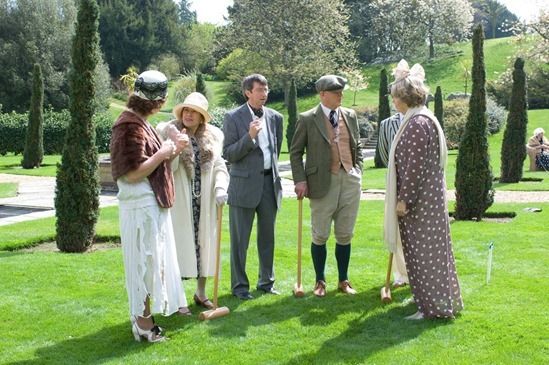 When you think about it no other game played in gardens has stood the test of time and remained as popular.
The Croquet Association estimate that half a million families in the UK own a croquet set: how often it comes out of the shed is up for debate. In the US millions of families enjoy Nine wicket croquet.
The great thing about the game is that you can play it with a cheap set purchased from a department store as well as one of those beautiful hand-crafted wooden sets that come with their own, elegant box. Let's face it Alice even managed to play with flamingos; don't try this at home.
Are you a croquet fan? Or, what is your favourite garden game? Do you every use your garden to play games – let us know. We look forward to hearing from you.

BUY YOUR UK CROQUET SET HERE

BUY YOUR US CROQUET SET HERE
Stay updated
Receive free updates by email including special offers and new courses.