James Wong's Home Grown Revolution; Stimulate Your Taste Buds
By Andy McIndoe •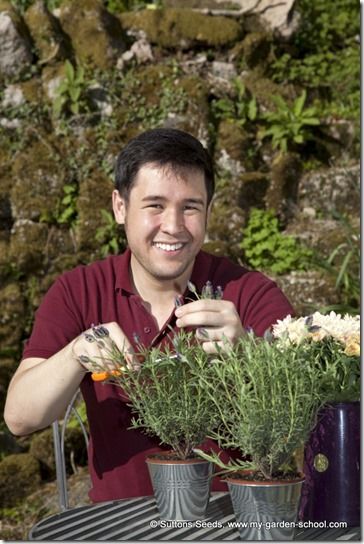 One of the magical aspects of gardening is how plants take you by surprise. Someone gave me the petal of an orange begonia to put into my mouth last summer. I was a little suspicious but highly delighted when it fizzed on my tongue like a sherbet fountain. So I was particularly interested to see suttons seeds of electric daisies in the James Wong's Home Grown Revolution range from Suttons Seeds. These easy-to grow plants produce small yellow flowers. Pick one and pop it in your mouth and they are a bit like space dust: a shot of citrus followed by a jolt of electricity and them mild anaesthesia which can last for a few minutes. Traditionally they have been used in the treatment of toothache, mouth ulcers and throat infections. Today an extract of the plant is used in expensive face creams for its botox-like effect; how that for a dinner party talking point?
Grow Your Own Food
Talking about the zest of citrus, blend it with fragrance of fresh mint and you have the natural fragrance of bergamot. This pretty plant is more than just decorative and fragrant; its characteristic scent is created by a naturally-occurring insect repellent compound, which means that inter-mingling bergamot plants with crops such as tomatoes or carrots can help repel insect pests. It makes the vegetable patch look a little more like a show summer garden too. You will recognise the smell: it's that of Earl Grey tea. What a lovely addition to any summer flower border. I often burn bergamot oil in the house so I'm looking forward to the scent in the summer garden.
Perennial Vegetables and Herbs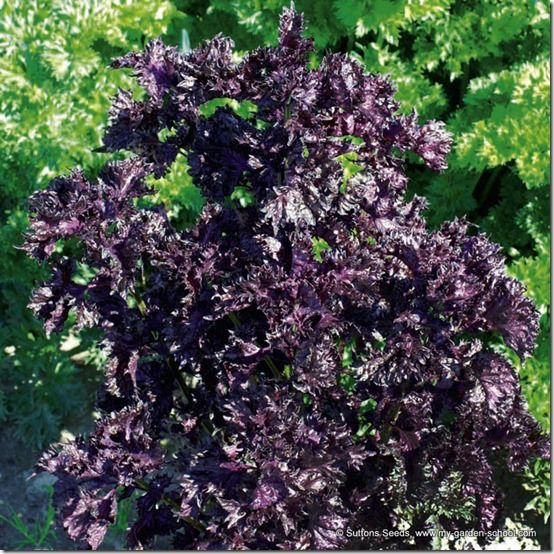 James Wong has certainly chosen some highly decorative plants in his quest to grow your own food with the suttons seeds range. Anise Hyssop is a hardy, low maintenance, perennial liquorice-flavoured herb.  It is easy to grow as seeds go, and is loved by bees; a must for any wildlife friendly garden. A good one to try if you're looking for perennial vegetables and herbs.  It's a native of North America and is perfect for growing in sunny gravel or Mediterranean-style gardens. It produces spikes of powdery blue flowers on upright stems clothed in sweet liquorice flavoured leaves. Crush the foliage gently and you will get notes of fennel, mint and sweet eucalyptus. The flowers are edible and add interesting flavours to summer garden dishes. Add a few to salads with nasturtium petals and chive flowers or sprinkle a few over strawberries and serve with a glass of Pastis.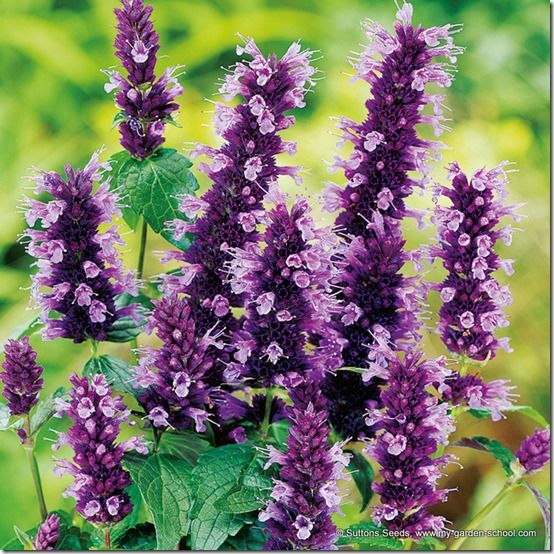 When it comes to suttons seeds incredible edibles in James Wong's home grown revolution range  I am very keen to give tomatillo seeds a go. I don't think I've ever tried them but I'm imagining them to be something like Cape Gooseberries. Apparently they are delicious in salsas, marinades and soups and taste of a mixture of tomato and lime. Sealed inside their own little paper envelopes, these round, green tomato-like fruit were once actually more popular than tomatoes themselves amongst the Aztecs of their native Mexico. If they really are far easier to grow, and immeasurably more productive than a lowly tomato they certainly get my vote as my outdoor tomatoes always succumb to tomato blight.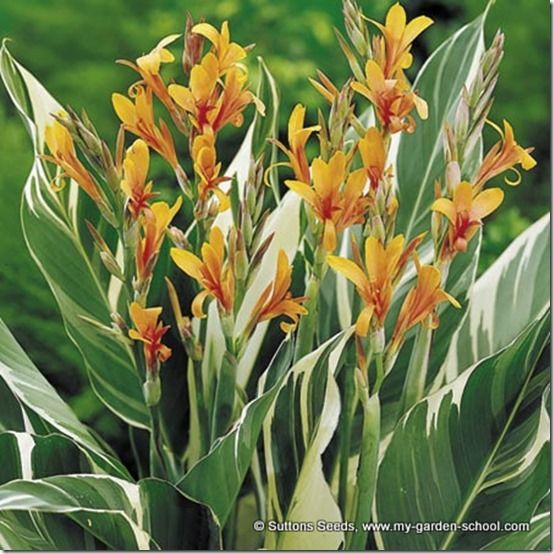 I have grown cannas for their exotic tropical foliage and striking flowers for my summer garden for many years. In fact the first "tropical" seeds I ever grey as a boy were cannas, known as Indian Shot. I remember soaking the round black seeds for a couple of days and then sowing them in pots in our greenhouse, hoping that the weather would be warm enough to make them germinate. My propagator was a sheet of glass that was rested over the pots; electricity was out of the question! I was thrilled when they germinated and surprised at how quickly the exotic seedlings developed. I certainly did not know that their other common name was Queensland Arrowroot and was an alternative to normal potatoes. Nor did I know that these stunning plants have been cultivated for what is believed to be over 4,000 years in the Amazon for their deliciously starchy rhizomes. They are now a major crop from Mexico to Vietnam to Australia (hence the name Queensland Arrowroot), where they are enjoyed in an enormous variety of ways from sugary cookies to fluffy cakes and silky, smooth soups.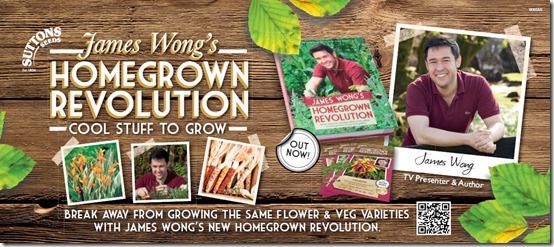 In the garden, given a warm summer they are an extremely adaptable ornamental and edible crop. The roots are delicious roasted, mashed, in soups or as gnocchi. Imagine telling your friends they are eating a gratin of canna rhizomes?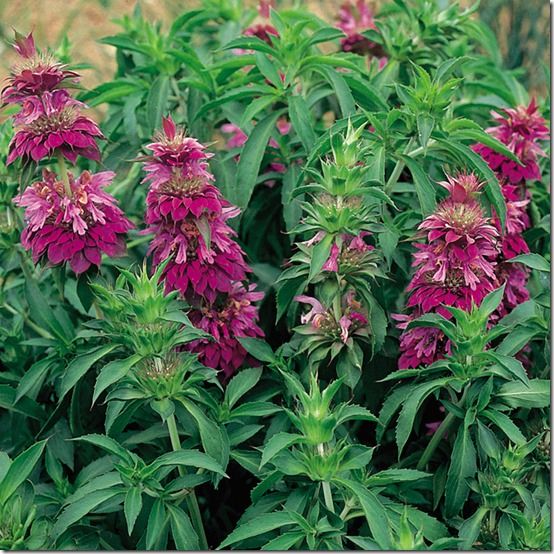 In a similar vein the edible oriental Chrysanthemum, known as Chop Suey Greens is a surprising, but delicious vegetable that goes from seed to plate in 6 weeks. It tastes like a blend of broccoli and samphire, with the smell of chrysanthemum, and is widely used in Asian dishes, especially stir-fries. Of all the Asian green vegetables this is easily the simplest and most successful one to grow in the UK. Again it has the bonus of being highly attractive with its fern-like leaves and sunny yellow flowers; ideal to combine with ornamentals in the flower garden or to grow in containers on the balcony or patio.
If you grow your own food, and are growing Chop Suey Greens you should also try the Japanese Beefsteak seeds. This looks something like a lollo rosso lettuce gone to seed and tastes salty like roast beef with a hint of cumin. It is already grown as a popular bedding plant for its frilly colourful foliage, so will work well in a container on the patio or in the flower border for a beautiful summer garden. Harvest the young leaves and use in Oriental cookery or just as a beautiful garnish or addition to summer salads.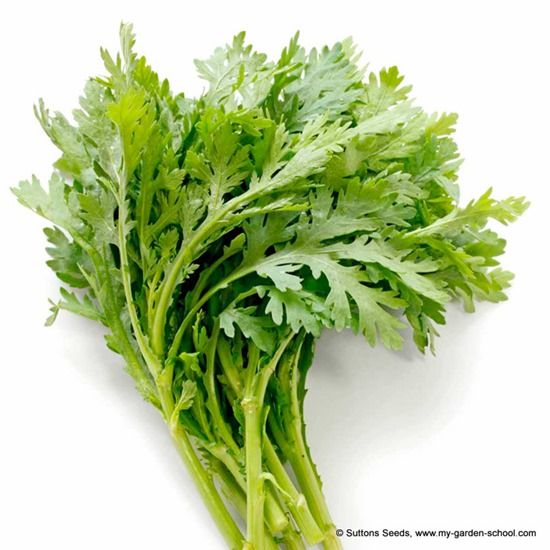 The great thing about all the exciting subjects in James Wong's Home Grown Revolution range is that you know you have a good chance of success for your summer garden. James has tried them all and knows that they will work in the British Garden; therefore those of you living in warmer areas will find them even easier and more productive. In any case trying something new is one of the best aspects of your adventure in gardening.
More info on how to grow your own food
More from Suttons Seeds on perennial vegetables, easy to grow herbs, luscious good crops and James Wong's Home Grown Revolution coming soon.  Perennial vegetables and exotics are sometimes hard to find, especially if you're starting out.  So we'll also be releasing more gardening courses on perennial vegetables, grow your own food, easy to grow herbs, organic food and food crops soon.  Watch this space..
Stay inspired
Get FREE Gardening tips and ideas from our experts in your inbox.