Jardin Majorelle. Marrakech - Moroccan Magic
By Andy McIndoe •
Jardin Majorelle
Jardin Majorelle, Marrakech, Morocco has to be one of the most intimate and romantic gardens in the world. A contrast to the oppressive heat, ochre red, noisy, dusty, frenetic activity of the city the garden is an oasis of cool green, shade, gently moving water with shots of the most vibrant and arresting colours. It lends its name to Majorelle blue, the stunning shade of vivid cobalt blue used on the walls of the villa and pools within the garden. Under the ownership of designer Yves St Laurent, Jardin Majorelle became more chic and fashionable and perhaps better known than it was in the days of its creator.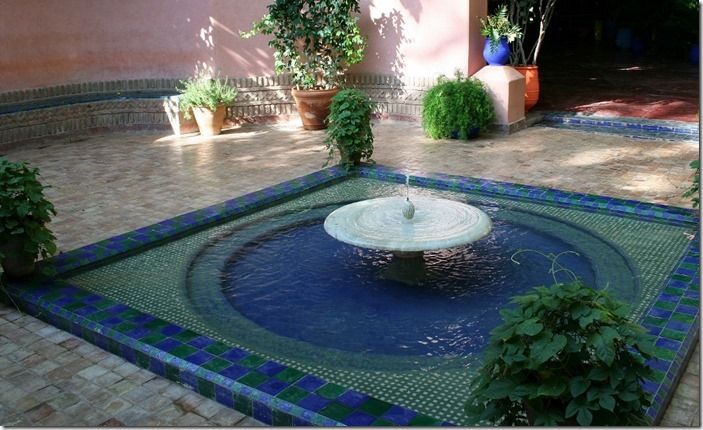 This garden was the passion of Majorelle the artist who fell under the spell of the bewitching city of Marrakech and then spent forty years creating and perfecting his garden, carefully choosing exotic plants for their forms and textures. Here you will find the arid alongside the tropical and luxuriant. Spiny cacti sit alongside the large, lush leaves of the jungle. Shades of green are complemented by citrus pots, Moorish fretwork panels and vivid walls.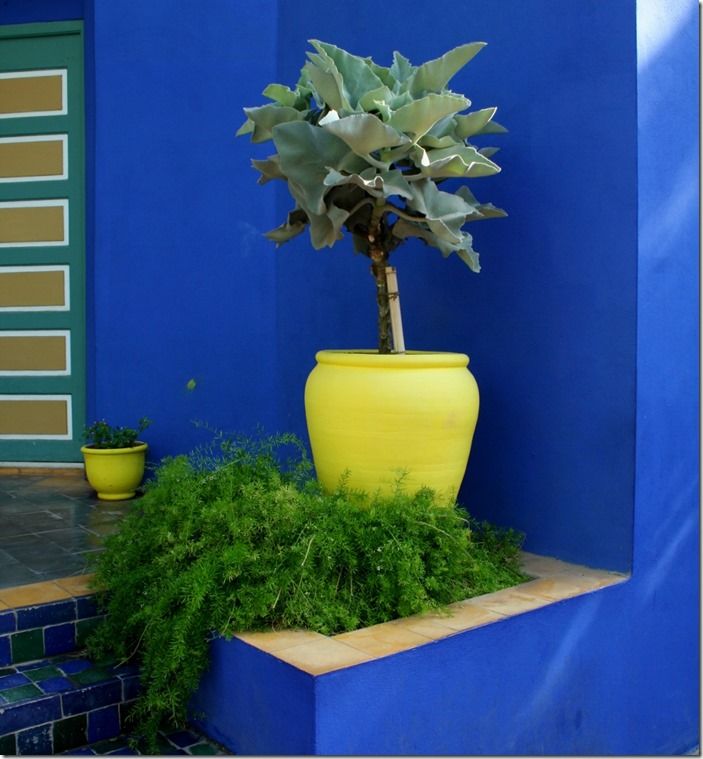 Jacques Majorelle's story reads like the plot of an opera. He grew up in France in an artistic world; his father was a famous furniture designer. He started out studying architecture and then fulfilled his desire to become a painter. A spell in Egypt inspired his interest in the Islamic world. He was force to leave military service due to ill health and ended up in Morocco, soon finding home in Marrakech. In the early 20s he bought about 4 acres of land, which was added to and in the early 30s he commissioned the cubist villa which became his home and studio which sits at the heart of the garden. The garden was his obsession. He developed it, enriched it and grew a fine botanical collection.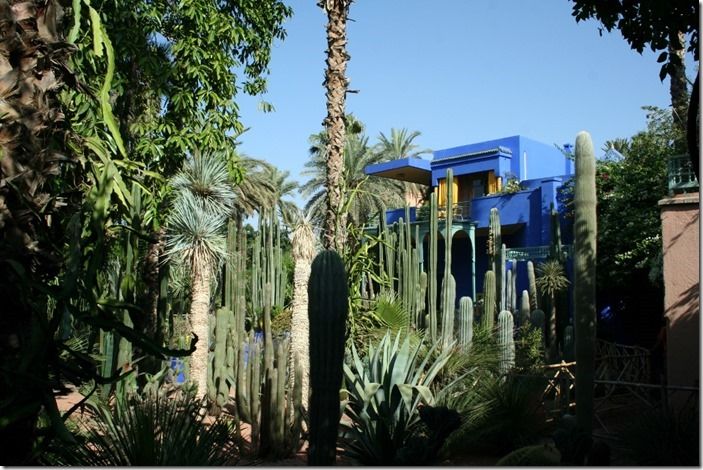 The garden was an expensive project and he was forced to open it to the public in 1947. He was also forced to divide it up and give away some of the land following his divorce in 1956. A second relationship was short lived when he suffered a serious car accident. He was forced to sell his beloved garden in 1961 and following various illnesses he died in 1962.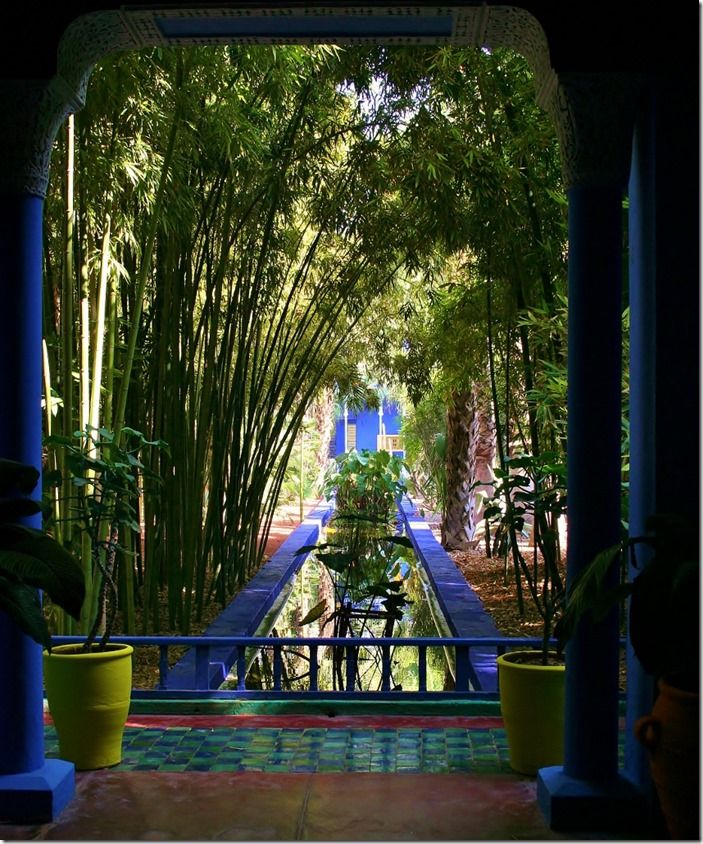 Yves St Laurent and Pierre Berge discovered the garden during a stay in Marrakech in 1966. The garden was in decline but still open to the public. It was for sale and under threat of development into a hotel complex. It took until 1980 but they became the owners and set about restoring it to its former glory and further enriching the plant collection.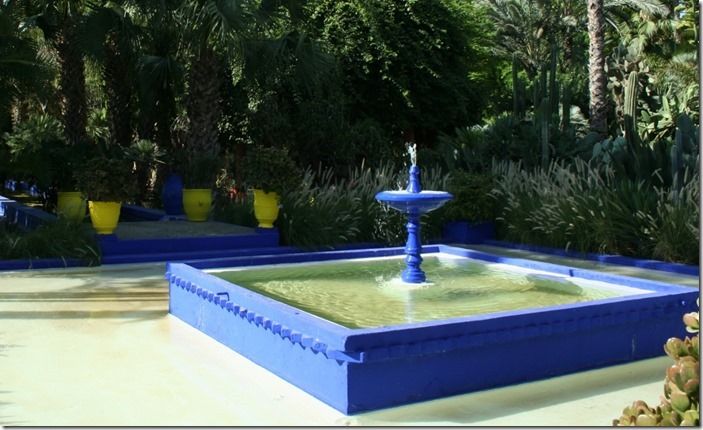 Yves St Laurent found the garden and endless source of inspiration and was in love with its colours. I remember the garden at RHS Chelsea Flower Show commissioned by Yves St Laurent which recreated a vignette of Jardin Majorelle in 1997. The vivid blue pool, the cacti, the bright pots and luxuriant greenery. I had never been to Majorelle at that time but it fired my imagination and a trip to Marrakech became high on my list.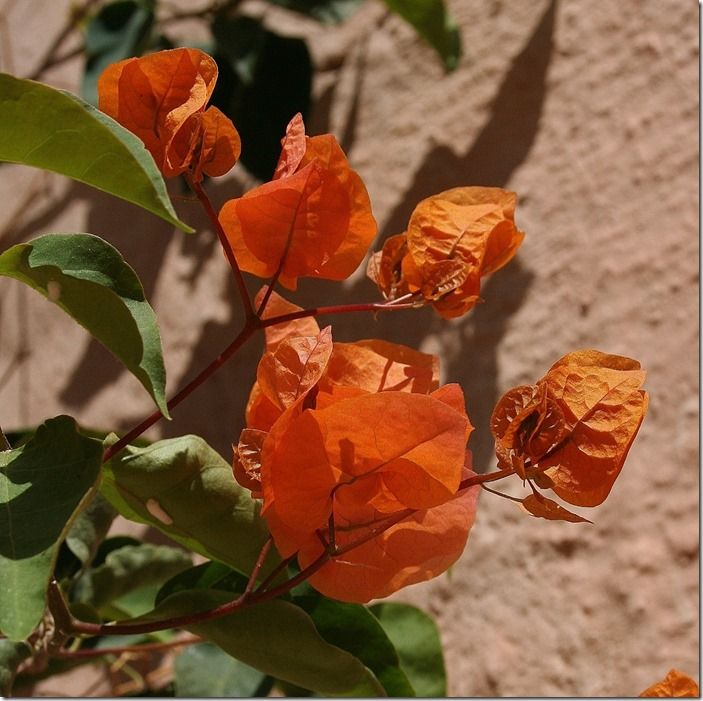 When I eventually visited I understood why this garden is so special. Finding it is not entirely straightforward. You take your life in your hands crossing the roads and maps can be tricky to follow. However as soon as you enter all memories of the outside world drift away, despite the fact that there is so much of Morocco in here. The cobalt blue is apparently a Berber colour from further south in the country.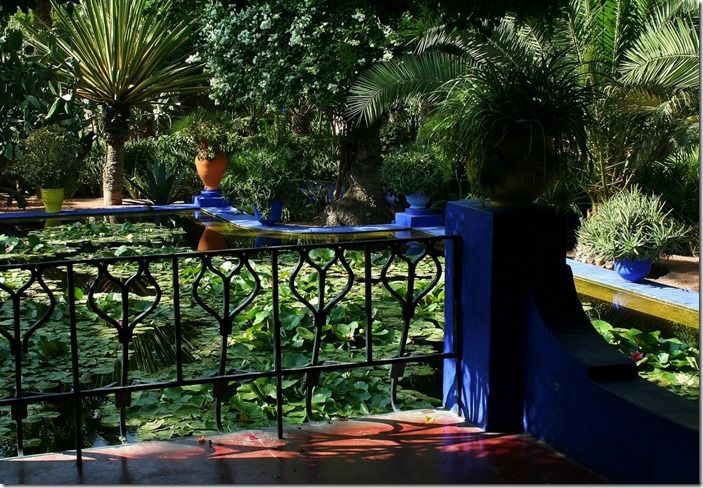 The lily pool with its vivid blue walls and pastel water lilies has been described as Monet meets Matisse. I understand why. You could stand and stare for hours. Reflections on areas of open water between the lilies paint the gaps in the canvas. So still apart from a bird settling to drink or a terrapin surfacing to take air.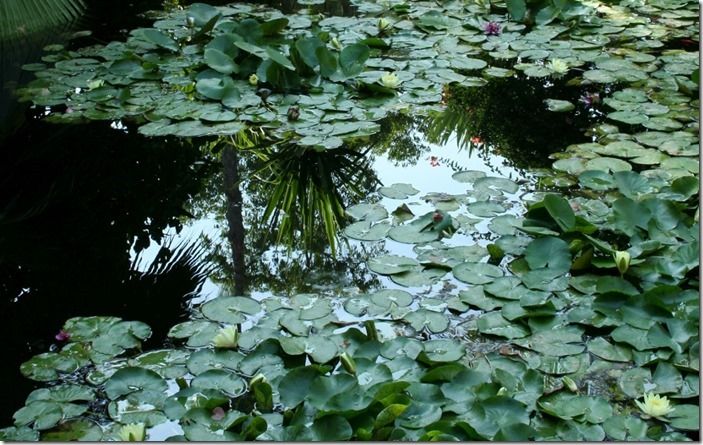 A few years ago I couldn't resist taking a little of Jardin Majorelle back to RHS Chelsea Flower Show as part of an exhibit called Adventures in Gardening. Its construction couldn't have been more primitive, and I cannot pretend it has any of the sophistication of the real thing. However it did capture the colour and maybe a little of the impact that vibrant colour creates with green foliage. I hope that I just got a glimpse of what Jacques Majorelle saw when he began to create his garden picture; maybe a little Moroccan Magic.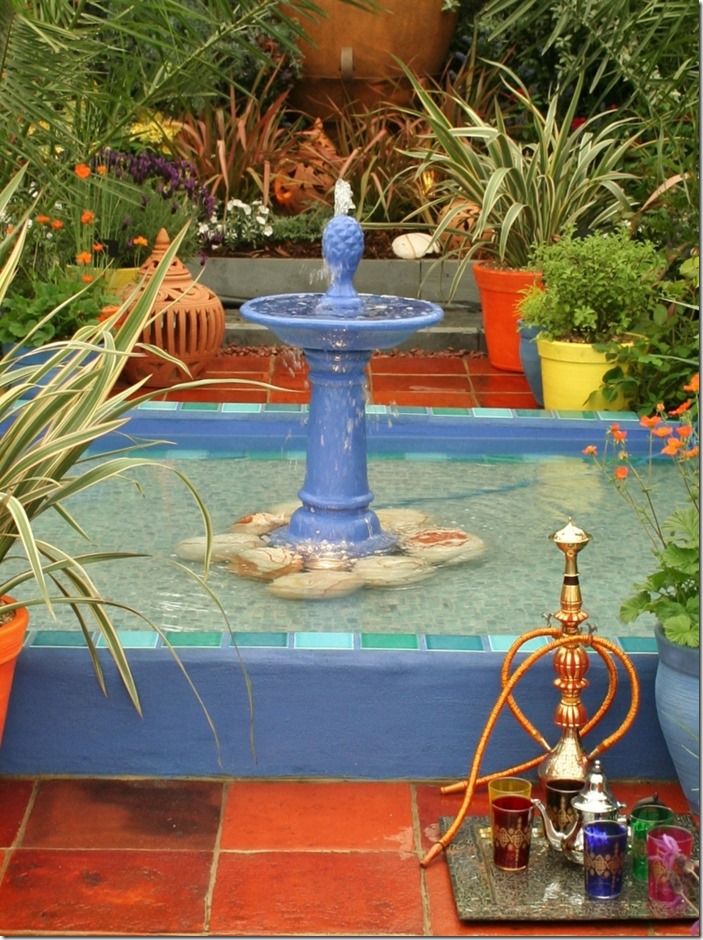 Further Study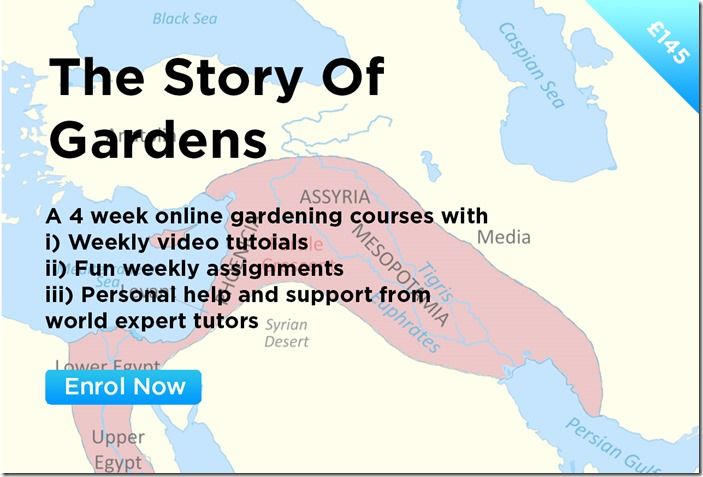 Stay inspired
Get FREE Gardening tips and ideas from our experts in your inbox.