Last Minute Gardening Gift! - Give an Online Gardening Course Gift Voucher
By Alex N •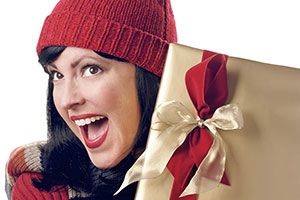 Give The Gift of Learning
Looking for the ideal gardening Christmas Gift? Don't worry about postal dates, last minute shopping, or panic purchases. You can buy a MyGardenSchool Online Gift Voucher worth £120 ($195) right up until Christmas Day (and beyond!).


 

Gift a lifetime of expertise in just one click.  Do you need a last minute present for a discerning gardener? A design enthusiast?  A cook? A keen photographer? Or someone looking for a healthy new hobby?  Look no further.  A gift voucher from MyGardenSchool gives access to 23 courses where experts teach students how to do absolutely anything in the garden, from keeping bees or hens; landscaping and design; growing vegetables, and the perfect roses; building treehouses and ponds; taking beautiful garden photographs, and everything in between.

Simply buy your £120.00 ($195.00) voucher here, and you can use it on any MyGardenSchool course of your choice.    And you can pay instantly by card, or PayPal to make it even easier.  We simply need you to quickly register, so we have your email address to send the voucher to (this is in printable form - so if you have a printer - you can even put it in a card to your loved one). Simply click the 'Buy A Voucher' button above to get your voucher instantly.

Here's what your gift certificate will look like: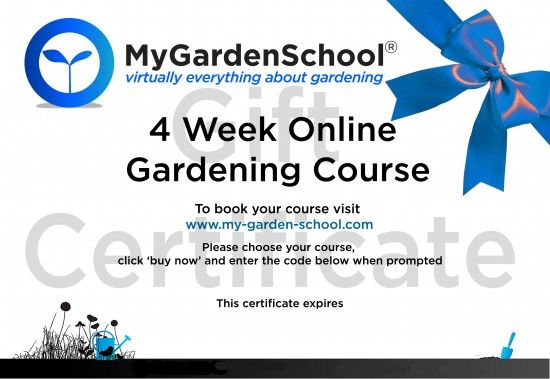 Stay updated
Receive free updates by email including special offers and new courses.