Lavender has been grown in our gardens since the earliest times. The Romans, who would have prized its aromatic qualities, could have brought it to British shores. It would certainly have been introduced into the Monastery gardens of the Middle ages. Early apothecaries cultivated it for its medicinal properties. In his famous Herbal, compiled during the early part of the 17th century, Culpeper lists a host of medicinal uses for this powerful herb "owned by Mercury". The soothing properties of Lavender oil, extracted commercially from Lavandula angustifolia are widely used in soaps, essences and all aspects of aromatherapy.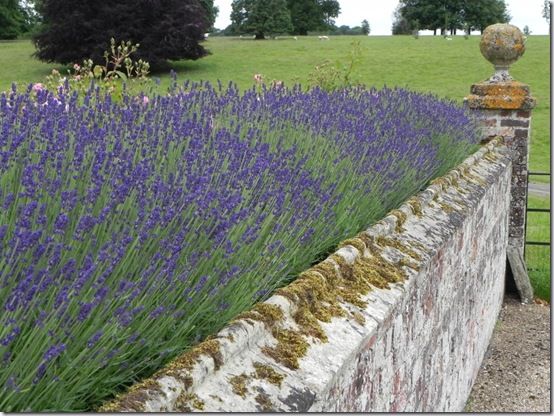 The Lavenders are some of the most popular garden plants in parts of the world that are not too cold in winter. Lavenders are versatile, associating well with roses, herbaceous plants, paving and stonework. Most varieties are excellent as a low hedge, and for coastal planting.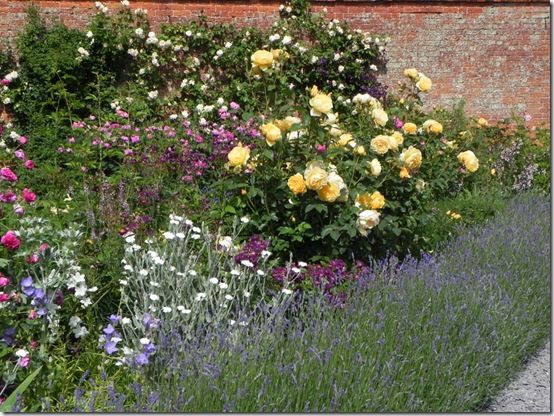 The flowers can be cut and dried and retain both their colour and fragrance if cut in their prime and hung, upside down in a warm airy place to dry. The aromatic foliage is as important a feature as the flowers. There are tall and short Lavenders, some compact growers and those of larger, looser habit. There are pink, white and blue flowered cultivars, and a mass of shades in between, but for me lavender has to be blue.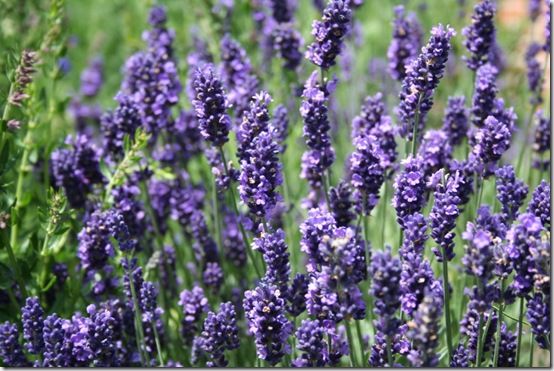 Lavandula angustifolia is the common silver lavender with strongly aromatic foliage and grey stems bearing fine, pale grey-blue flower spikes. It always grows larger than you imagine: if allowing it to flower, give it space. Alternatively pinch it regularly during the season, to maintain silver new growth and a compact habit; great as alternative topiary subject for pots or a hot, dry and sunny position.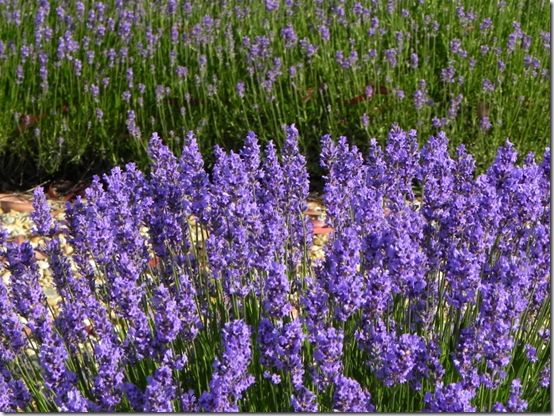 Lavandula angustifolia 'Hidcote' is one of the best known varieties. Introduced in 1920, it is still the favourite with its compact growth, fine grey-green foliage, and dense spikes of violet-blue flowers. This is a superb cultivar to edge rose beds with, or simply to plant informally in front of shrub roses. The flowering time coincides with the peak of the rose season.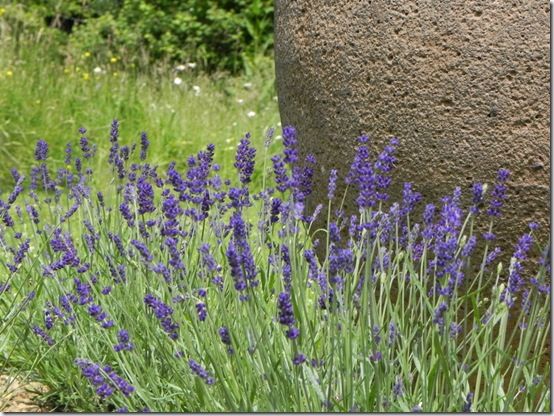 Lavandula angustifolia 'Imperial Gem' is a similar variety with strong spikes of deep blue flowers. It is one of the best for cutting and drying. It is on a par with 'Hidcote' as one of the most long-lasting and hardy varieties; therefore one of the most reliable.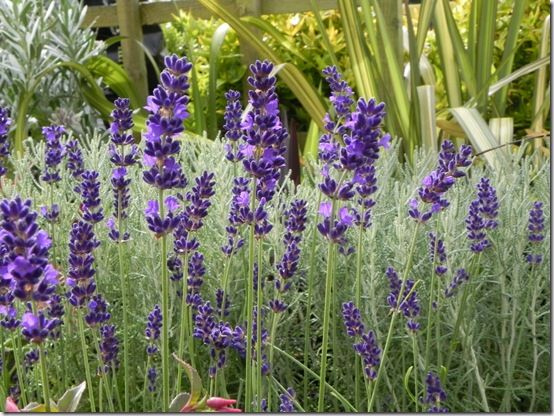 L. angustifolia 'Munstead'is the other well-known variety. This is also compact of habit, of similar stature to 'Hidcote' but with paler, lavender-blue flowers. It is often raised from seed so often shows some seedling variation.
Lavandula x intermedia is a hybrid, more vigorous and later flowering than the cultivars of L. angustifolia. L. x intermedia 'Dutch' (L. angustifolia 'Vera') is one of the most widely offered Lavenders. It is a strong plant with broader grey leaves and lavender blue flowers. It easily reaches 1 metre. L. x intermedia 'Grosso' is shorter than 'Dutch', with mid-blue flowers in late July. It is a superb lavender with mid-blue flowers and very aromatic foliage. This variety is often grown commercially for lavender oil.
Lavandula stoechas, the "French Lavender", differs in the shape of its flowers and in its more dwarf habit. The species is a very compact, aromatic, shrubby little plant with upright growth, and dense stubby flower heads of dark purple flowers. The flowers are produced in succession throughout the summer. It is less tolerant, needs good drainage, and a warm sunny position in the garden.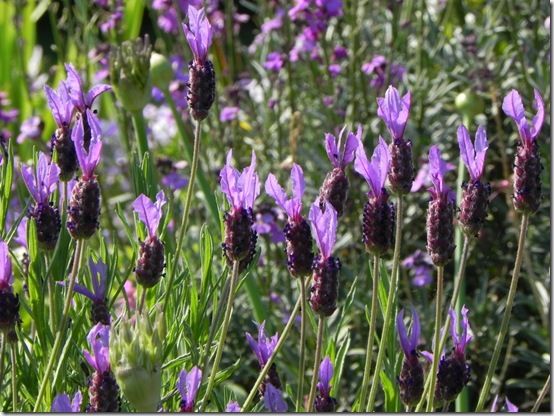 Lavandula stoechas subsp. pedunculata, originating from Spain and Portugal, is an excellent garden plant, with short flower spikes on long wispy stems. The flowers have long butterfly-like bracts at the top of the flower spike, hence the name 'Papillon', under which this variety is often sold. The flowering season is exceptionally long and can extend from late spring through to autumn.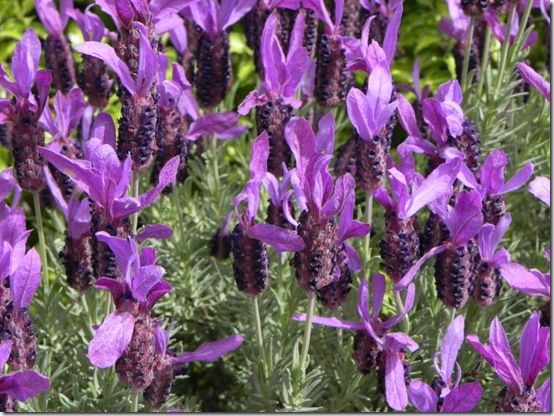 How to Prune Lavenders


French Lavenders are best lightly pruned in mid-spring, just before the flower buds start to appear. Do not cut back hard into bare wood, only to where growth shoots are clearly visible. Periodic trimming and dead-heading during the flowering season will keep the plants looking good.




Trim back other lavenders immediately after flowering, to allow new silver growth to emerge. This will keep the plant looking reasonable through the winter months.




Lavenders like open, sunny positions on well-drained soil. They are tolerant of some shade and will survive on heavier soils, but are shorter lived. They thrive in coastal gardens.




Lavenders not only provide fragrant blooms and aromatic foliage, they are also very attractive to bees and butterflies and are an excellent way of attracting these beneficial insects into our gardens.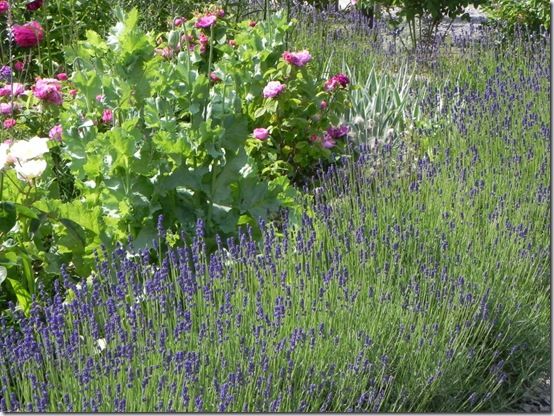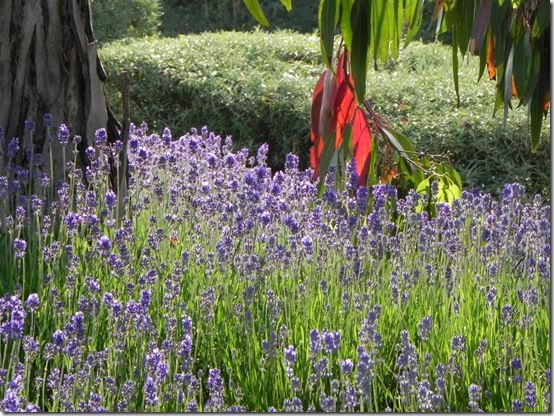 Stay inspired
Get FREE Gardening tips and ideas from our experts in your inbox.