Pruning wisteria correctly produces the best show of flowers
 


Wisterias are among the glories of late spring and this year they have excelled themselves in many parts of the world. Houses, pergolas and trees have dripped with extravagant clusters of fragrant blooms in shades ranging from white, through silver-mauve to rich lilac. The spectacle of a mature wisteria in flower cannot help but inspire any gardener to yearn to own one.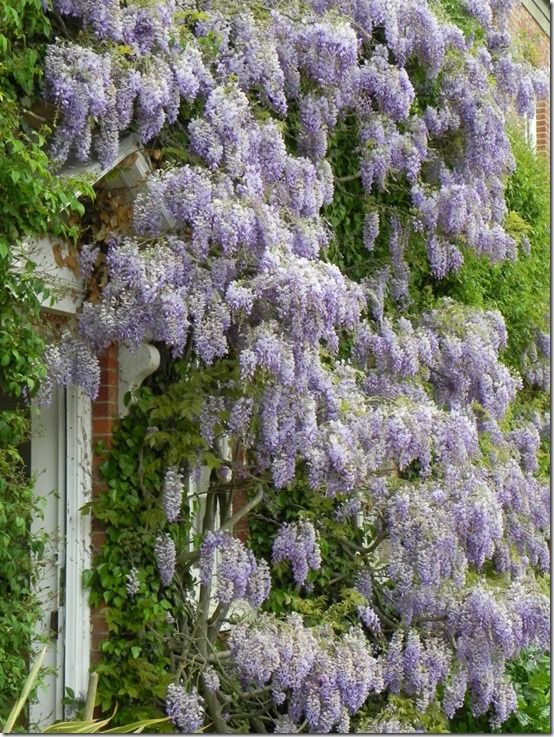 The two main species grown in gardens are Wisteria sinensis, the Chinese wisteria and Wisteria floribunda, the Japanese variety. The former produces full racemes of pea-like flowers that open before the leaves. The flowers open simultaneously and the stems twine in an anti-clockwise direction. The Japanese wisteria has long, slender flower clusters produced as the leaves start to unfurl. The flowers open in succession down the hanging clusters and the shoots twine in a clockwise direction. There are numerous named cultivars of both species and hybridisation has resulted in confusion of their origins. The named selections usually have superior flowers and more of them; they flower at an early age and are reliable. Named cultivars are propagated by grafting onto seed-raised rootstocks; they are therefore more expensive to buy but well worth the investment.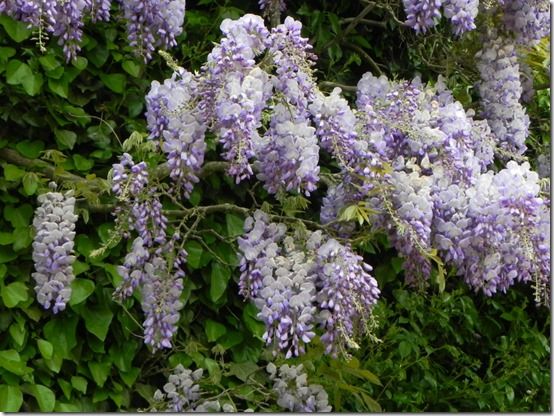 Seed-raised wisterias are vigorous but can be unreliable when it comes to flowering. They may take years before they start to flower and when they do the flower clusters few, small and of poor quality.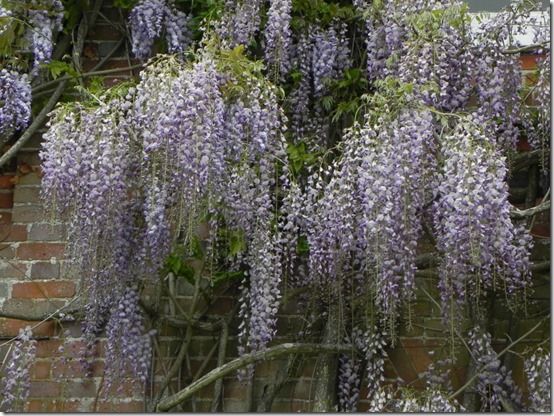 My personal favourite among the wisterias is the white flowered Wisteria brachybotrys 'Shiro-kapitan'. This has large white flowers carried in loose, open racemes. The fragrance is heavy and delicious and the flowers are displayed beautifully against copper-green new leaves. I have found it less vigorous than most other wisterias and easy to control draped across a small summerhouse. All varieties have a habit of producing a few late blooms in early autumn but I find that this variety produces more than most.
Often gardeners report a wisteria that grows beautifully with masses of lush green foliage and few pathetic blooms. The best treatment is to prune meticulously in mid-summer and again in winter. Apply sulphate of potash to the soil surface, two or three generous handfuls scattered over the soil in the square metre surrounding the stem. Avoid other feeding, especially high nitrogen manures; these encourage growth at the expense of flowers. Hopefully this treatment will stimulate free flowering. If it does not and the quality of the flowers remains inferior then it is the character of the plant that is at fault and this cannot be changed: live with it or replace it.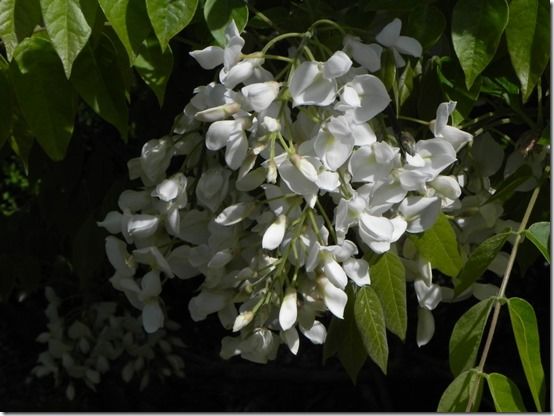 Pruning wisteria correctly is essential for a beautiful show of flowers. In their natural habitat they romp to the top of tall trees. I have seen them growing in this way both in large gardens in the UK and in their native Japan. To contain their vigour and encourage flower production regular pruning, twice a year is necessary. If you are the type of gardener that approaches pruning armed with a machete then leave wisteria alone. The objective of pruning is to build up flowering spurs: short knobbly lateral branches that will produce flower buds. This is achieved by cutting back the long, thin lateral growths to 15cm, 6inches in mid-summer. The resulting long, thin shoots are then pruned back in mid-winter to 2-3 buds. This may sound arduous and difficult but if approached logically and patiently it is an easy pruning operation to accomplish.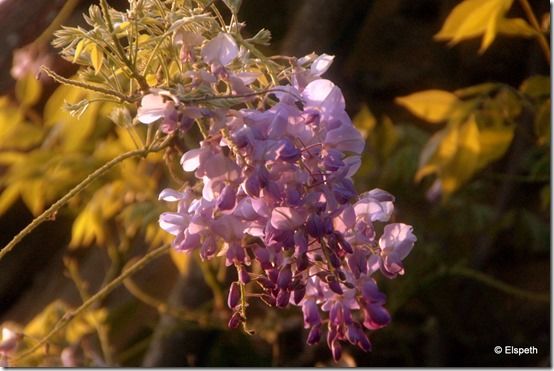 Wisterias can be trained as free standing plants so they can be contained. However to appreciate the beauty of their flowers they need height. They are ideal over a pergola or the high wall of a house. Rosa banksiae 'Lutea' is the perfect planting partner. Its small double creamy-yellow flowers are open in clusters against the apple green leaves at the same time as most wisterias are at their peak. The lilac of the wisteria is a lovely colour combination with the clotted-cream of the rose.
Wisterias grow on most soils but prefer the addition of organic matter when grown on shallow, dry or chalk soils. It is always surprising how effectively they grow from the pavement outside town houses without the luxury of a front garden, so once established they seem self-sufficient. They will grow in semi-shade, but flower better in full sun. On cold, exposed walls the flower buds can be damaged by frost so these situations are best avoided.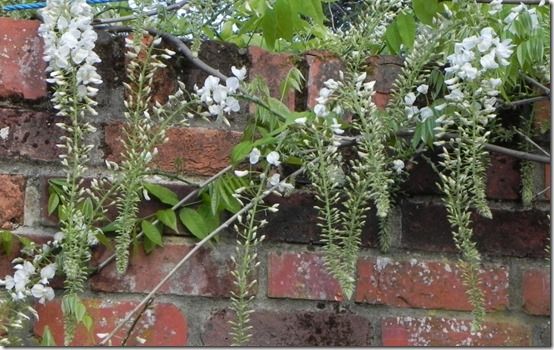 This aristocrat of climbers is one to be admired and envied: it grows more beautiful with age as the soft twining stems developing into twisted knotty vines that bloom more profusely in their maturity. In their dormant state the naked mature stems have great character and beauty and this quality can be influenced by the gardener at the outset. When planting a young wisteria the tendency will be to spread and stretch the stems to achieve as much height as possible at the outset. This is not the best approach: wind the stems creatively around the base of the plant's support or around a thick bamboo cane to give the base of the plant some character.
Ornamental or pernicious weed?
Although in most countries wisteria is a choice ornamental climber, both Wisteria sinensis and Wisteria floribunda have become invasive weeds in parts of the South Eastern USA, particularly Texas and across to Florida. Here the vines grow vigorously smothering native trees and shrubs. This is all the more reason to plant grafted cultivars which can be controlled and do not produce seeds.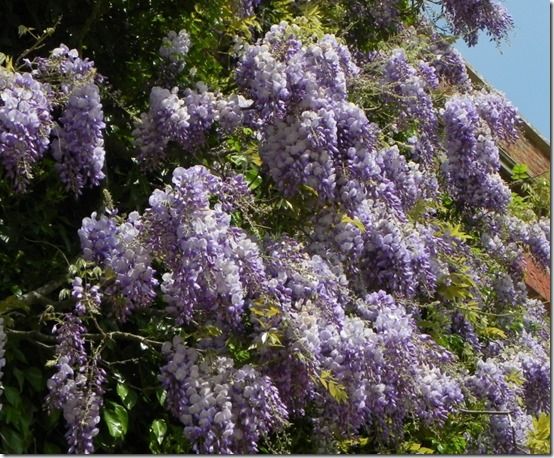 Stay updated
Receive free updates by email including special offers and new courses.