Microgreens – Growing vegetables on your windowsill
By Andy McIndoe •
Many of us have childhood memories of growing mustard and cress on blotting paper or a kitchen paper towel. It nearly always took longer than you thought it would and the crop often dried out and shrivelled through neglect. Certainly the cress rarely looked like those punnets of growing cress that you could buy from the vegetable shop. Regardless of success there was still the great satisfaction of growing something and that fascination in watching seeds germinate. As a boy I certainly can't remember being told about the nutritious value and vitamin content of eating seedlings, my fascination was purely an introduction to the world of growing.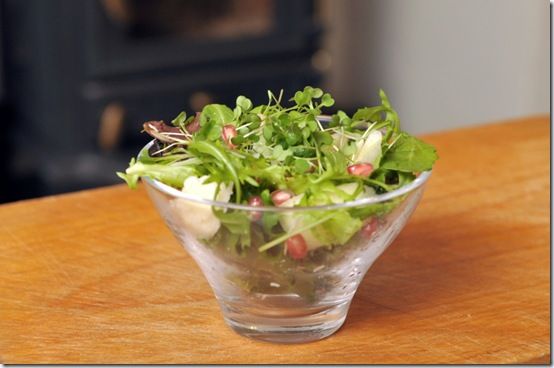 In recent years sprouting seeds such as alfalfa and mung beans have been popular. Crisp and tasty they are packed with nutrients and a great addition to salads and stir fries. They are not difficult to sprout at home, but they certainly cannot be neglected. Cleanliness and regular rinsing are essential to avoid fermentation and failure. So enter the new generation of sprouting seeds: Microgreens from Suttons Seeds. These are easy to grow and offer a great variety of tasty nutrient packed shoots that will add a new dimension to your food however simple or fancy you choose to make it.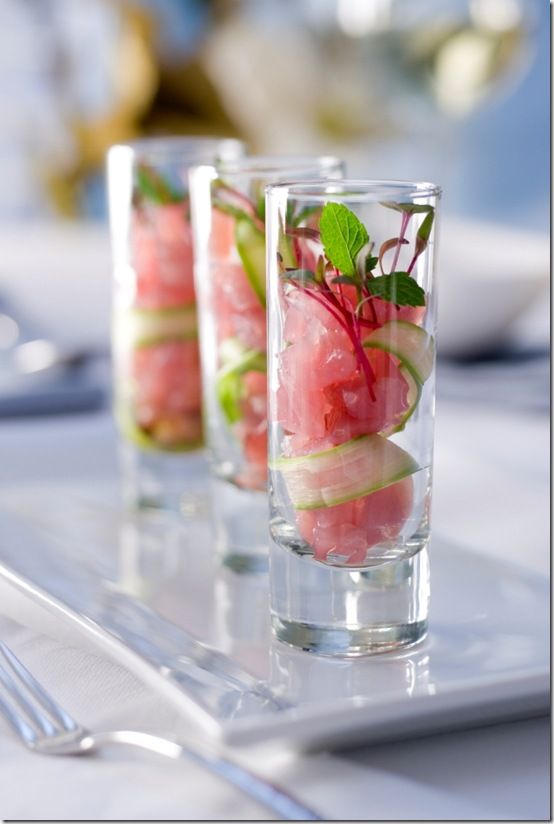 So what exactly are Microgreens? These are seedlings of crop plants we would usually harvest after many weeks of growing on the vegetable plot: beetroot, radish, broccoli, coriander, to name but a few. Instead of germinating them, pricking out, planting out and growing on they are sown thickly and harvested as young succulent seedlings with their first pairs of seedling leaves. They are used immediately in salads, sandwiches, and to garnish savoury dishes both hot and cold. Because they are harvested so young the flavours are concentrated and intense.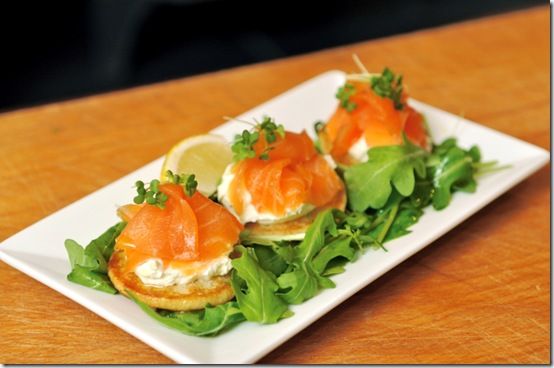 How do you grow them? Suttons Microgreens come completewith shallow growing trays and growing mats. You simply put a mat in the tray, sow the seed quite thickly, according to instructions on the packet, water and watch. They can be grown on the windowsill or in greenhouse or conservatory. Most of us are most likely to grow them on the kitchen windowsill where we can keep an eye on them and where they are close at hand when we want to use them. They can usually be harvested in as little as three weeks after sowing. This does of course depend on the temperatures; in cold conditions and when light levels are low they may take a little longer. They can be grown all-year-round making them perfect for adding excitement and flavour to all your dishes whatever the weather.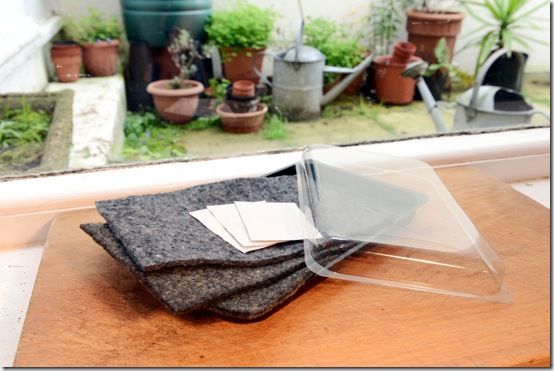 How do you harvest Microgreens? Simple: you just cut what you need with a sharp pair of scissors and leave the rest to grow. It is much better to harvest and use microgreens as soon as possible after harvest. If stored in the refrigerator some of the nutrient content is quickly lost. To maintain a continuous supply sow a new mat of microgreens weekly; that way there will always be a new crop coming on.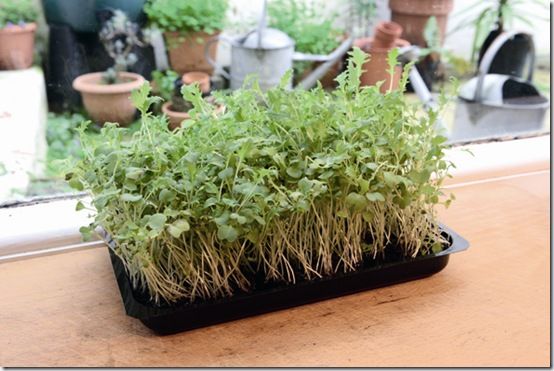 How do you use Microgreens?
Microgreens are packed with protein, amino acids and vitamins. They are eaten raw and a handful will transform a simple salad into something rather special. They make a imaginative garnish for simple dishes like omelettes and poached eggs, sandwiches and wraps. They are also great with fish, hot and cold; delicious with smoked salmon and a squeeze of lemon juice. They make a great topping for pasta dishes adding both colour and a different dimension to taste.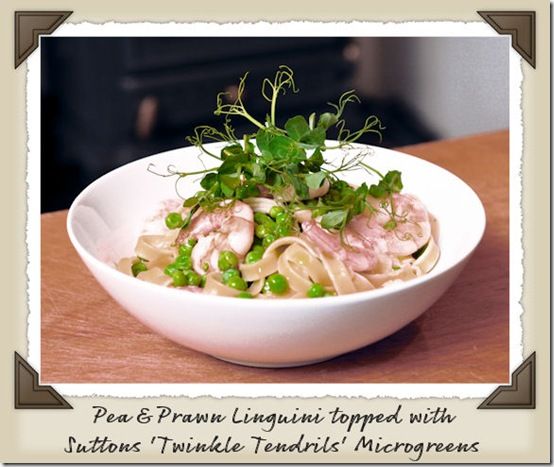 So what about the varieties?

Suttons have introduced a number of exciting varieties and mixtures in the microgreens range. These are far more than "just a bit of greenery".

Peas grown as microgreens have that wonderful fresh, sweet taste one can only enjoy by popping a young pod on the vegetable patch and eating those tender young peas uncooked and fresh from the vine. They are all the more tempting with the name 'Twinkle Tendrils'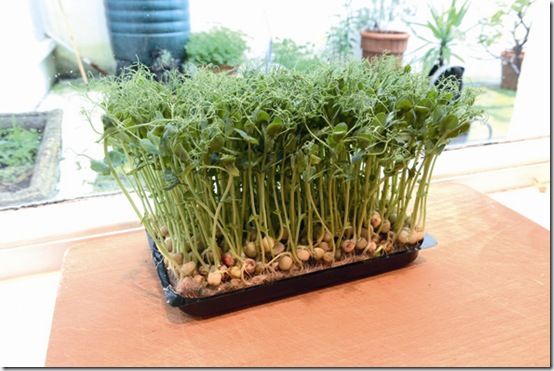 Spicy leaf mix is hot and peppery and far more flavoursome than the rather bland rocket bought in packs from the supermarket. Who could resist Microgreens called 'Peppery Passion' anyway.
Some of the mixes have a jewel like quality, reflected in their imaginative names such as 'Amethyst and Emerald' and 'Ruby Frills'. These are particularly attractive cut and sprinkled into glasses of delicate hors d'oevres or even on some sorbets. Personally I love microgreens with soft, creamy cheeses such as ripe camembert or dolcelatte.
Today growing from seed still holds its magic and the great thing about growing Microgreens is that you can have an edible crop in three weeks. We are all impatient for results and this is the one crop that delivers a result quickly. Children will love them and the results will be far more rewarding than early experiences with mustard and cress.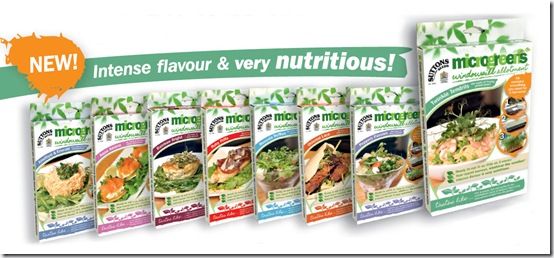 Check out the full range and buy your Microgreens from Suttons here: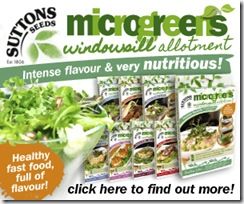 Stay inspired
Get FREE Gardening tips and ideas from our experts in your inbox.