MyGardenSchool Roving iPhone Reporter: The Great Pavilion @ChelseaFlowerShow2014
We were lucky enough to send our roving iphone reporter round the Chelsea Flower Show Great Pavilion Tent well in advance of judging this morning.  Some fascinating trends going on in there.  As usual the Hillier's stand is outstanding (no pun intended).  You'll see us zoom through just as they're adding the final touches - but what really took our eye was Nelson Mandela flower stand.  Take a look at this whizz round some of these innovative stands to give you an idea of how Chelsea Flower Show 2014 is shaping up



Inside the Great Pavilion – Chelsea Flower Show 2014



The Kirstenbosch exhibit at this year's Chelsea Flower Show, which showcases South Africa's rich natural biodiversity and includes a portrait of Nelson Mandela made of proteas, is really awesome. The exhibit is once again striving for a gold medal – the 34th in its 39-year-history of exhibiting.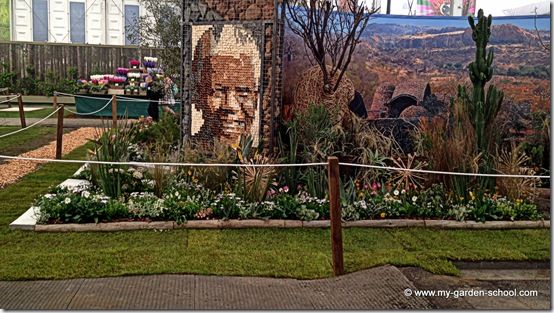 MyGardenSchool predicts
Gold for Kirstenbosch
Stay inspired
Get FREE Gardening tips and ideas from our experts in your inbox.