Peter Beales, one of the world's great rose growers has died aged 76.  Peter was known for exporting roses around the world.


Growing roses in Norfolk, Peter Beales worked in an area close to my heart, where my Grandfather was an agricultural advisor.  According to The Daily Telegraph – Peter Beales "regarded old roses in particular with a loving, countryman's eye. At his nurseries, first at Swardeston and later at Attleborough, he grew them "hard" against the chilly easterly winds. He crossed roses that he thought "would make good parents", and liked to grow them surrounded by other plants that complemented them, avoiding the stiff, serried ranks of roses that were popular in the 1950s. A disciple of the Edwardian garden designer Gertrude Jekyll, he saw the potential of roses in architectural roles, not only on buildings but also on garden structures like arches and obelisks."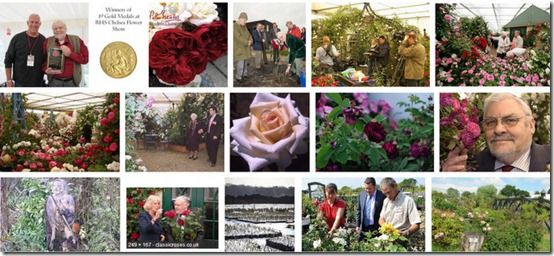 Peter Beales was awarded 19 gold awards from the Chelsea Flower Show and more than 100 more at other horticultural shows.  He also won the Lawrence Medal for the best exhibit at any Royal Horticultural Society show. He received a lifetime achievement award from the Garden Media Guild, and was appointed MBE in 2005.
Peter Beales was the first person I ever bought a rose online from – he was quite an innovator in many ways. And a beautiful rose it was for many years too. RIP
Peter Beales, born July 22 1936, died January 26 2013