This video from Chelsea Flower Show gold medal winner, Andy McIndoe, gives us great insight into the favoured green and white colour combination so often seen at the show.  McIndoe states:  "Green and white planting is always popular and wonderfully calming - we tend to see it at The Chelsea Flower Show every year".

Andy goes on to talk about some of his favourite green and white planting combinations.  "Choisya ternata - it ticks so many boxes.  You can plant Choisya ternata on any soil, sun shade, and it flowers twice a year.  Choisya ternata is also easy to control in size and spread with selective pruning."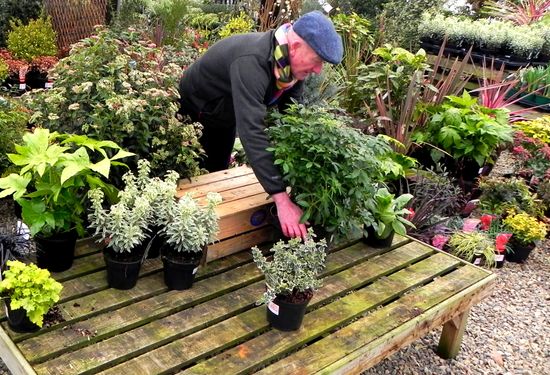 He continues:  Don't be afraid of using shrubs like these – they are great foundation plants.  Take Viburnam tinus – it can have a beautiful subtle pink flower bud – but the basic effect is green and white.  A fabulous foil for other plants when it's not in flower.  Why not use some larger ones, the rest as smaller plant material – an instant sense of maturity.?

Other suggestions in the video include Fatsia japonica – shiny and reflective – different texture and different green.  Pieris 'Little Heath'.  "You'd grow for its foliage not its flowers."  "You need underplanting in any scheme" for which Andy recommends Euonymus fortunei 'Emerald Gaiety'.

Finally Andy talks of Digitalis 'Snow Thimble' Euphorbia characias.