Ponds: A Fast Track To Clear, Bright Water
By Andy McIndoe •
How To Clean Your Pond With A Pond Vacuum.
Post Sponsored By SwellUK .
Over a period of any time a lot of sludge and debris builds up in your garden pond: fallen leaves, silt, remains of pond plants and waste from pond fish, especially if they predominate in the pond. Even if you have a filter and pump, the time comes when you need to intervene.
You can mess around with a net, but this is tedious, time consuming and ineffective. Or, periodically you can drain the pond, clean it out and start again. This is undesirable if you have anything in terms of wildlife and it also means you need to refill with mains water, rather than your mature pond water.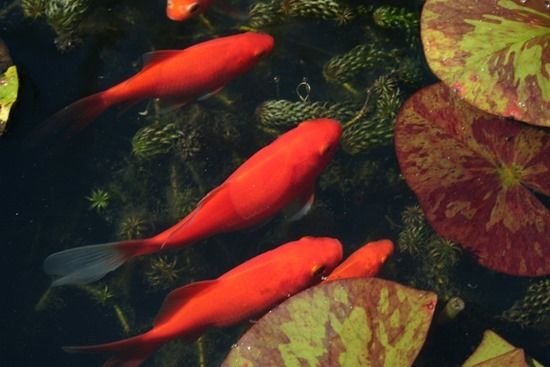 Maybe you have a problem with blanket weed and algae? That can be another challenge which you might tackle with a net or straw bags which do help to give some control.
However there is equipment out there which enables you to clean up your pond with minimum disturbance; a fast track to clear, bright water. A pond vacuum, used carefully will rapidly clear any pond of dirt and debris, from algae and string algae to sludge and dead vegetation.
Summer is the ideal time to use one when most aquatic insect larvae have emerged and tadpoles have grown into young frogs and toads.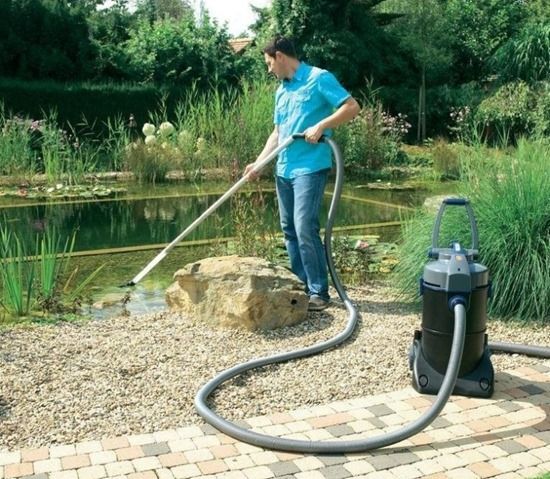 There are various pond vacuums on the market, some sound reliable but get really poor reviews. I will leave you to investigate.
One of the most popular and reliable is undoubtedly the Oase Pondovac Start, a comprehensive vacuum cleaner that that will remove any pond debris that is up to 10mm in size.
I say vacuum cleaner because that's exactly what it is and how you use it. (You can even use it with a dust bag as a vacuum cleaner indoors)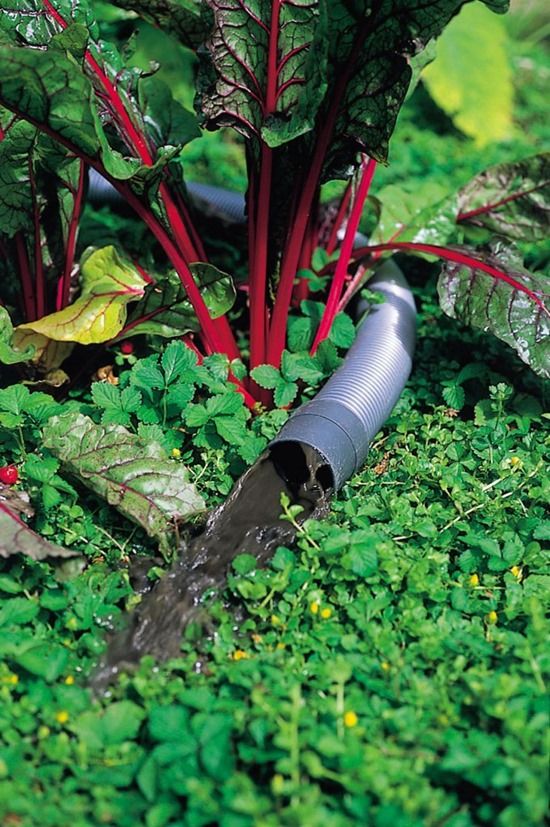 You basically vacuum up the sludge or debris wherever it is in the pond. When the container is full, you discharge the sludge onto any bed or border near the pond.
I recommend you do this as close to the pond side as possible. That way if any wildlife has been sucked up by the vacuum it will be discharged close by and can make its way back to the water.
This might sound horrifying, but it's really no different from you dredging it out in a net and dumping it by the poolside.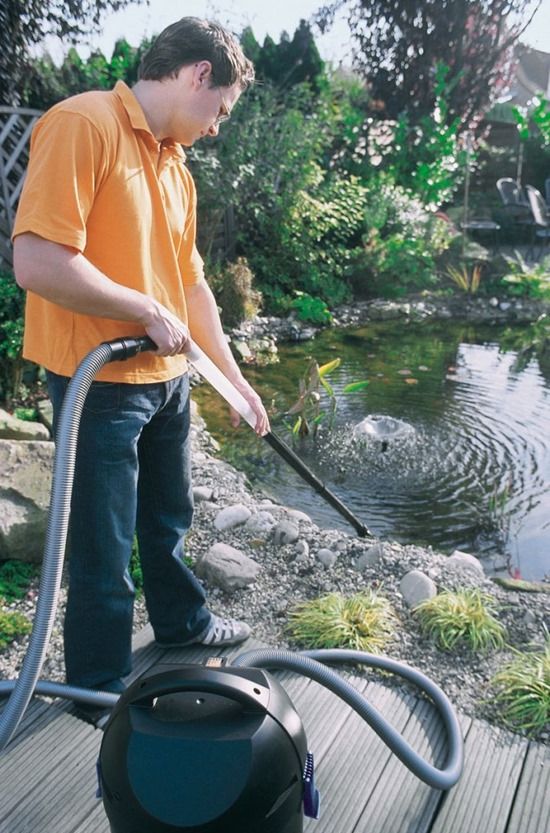 Of course this piece of kit is ideal if you have a clear pool or water feature without and living contents. In that case you could use it regularly throughout the year to keep the water sparkling.
In a pond with plants and fish, used in conjunction with a pond pump, you can not only efficiently remove any sludge, dirt or debris which has accumulated within your pond, but you can also clear your pond of briny water and pump in fresh water.
This essential pond equipment will enable you to regularly aerate your pond and thus provide a clean and healthy environment for your pond life to thrive in.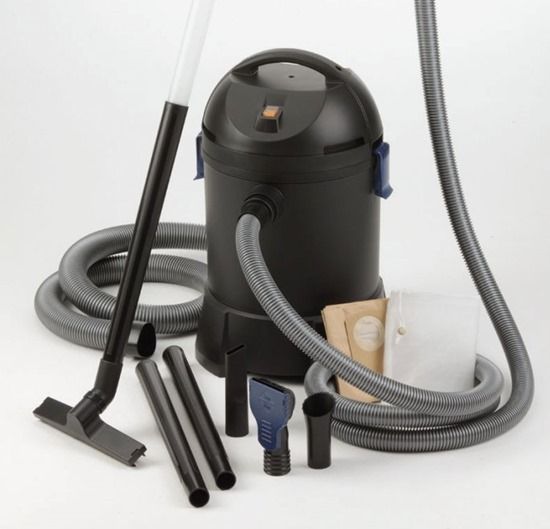 To keep your Oase Pondovac Start functioning to full potential regular cleaning is essential. Collection container and foam filter need rinsing with clear water.
Filter and sealing rings need checking for wear and tear and replacement parts are readily available from Swell UK Pond Supplies online selection. By maintaining your Oase Pondovac will always operate to its full potential ensuring that your pond will remain clean and clear throughout the year.
Stay updated
Receive free updates by email including special offers and new courses.