Fall is arriving quickly and we are all looking forward to cooler temperatures, golden leaves, and holiday planning.
We begin with a changing of the decor of our homes. We put away our lawn mowers for the season and break out the rakes. We decorate with pumpkins, haystacks, and sunflowers. We clean out our vegetable gardens from the spring and summer crops and get them ready for our fall planting. Let us help you make the transition.
We will begin with a simple craft project. Make a chalkboard wreath for your home with just a few supplies.


You will need:
- Piece of wood or cardboard
- Chalkboard contact paper (self-adhesive)
- Liquid chalk markers
- Garden trimmings (plants, leaves, twigs)
Decorations of your choice:
- Dried fall flowers
- Scraps of fabric or ribbon
- Leaves
- Foam stickers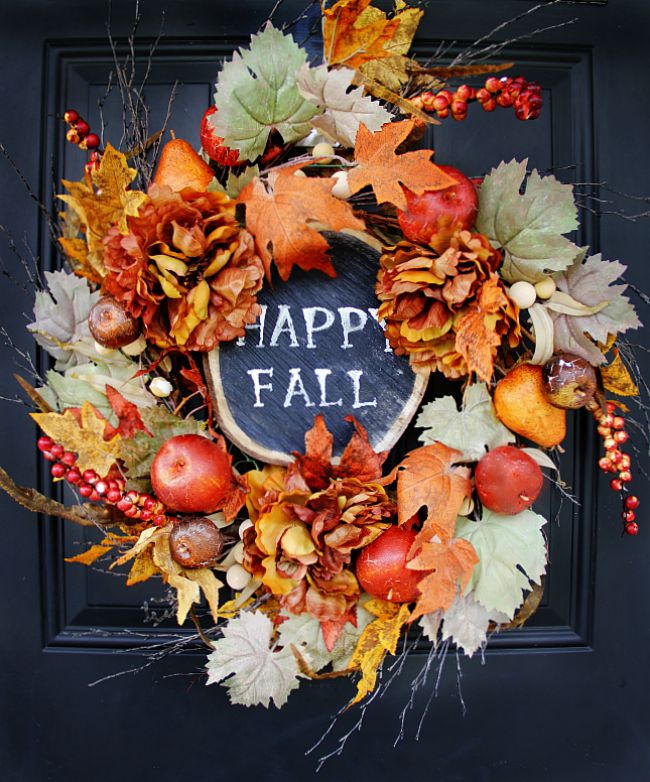 Method:

1. Cut the chalkboard contact paper to leave a 1"-2" frame from the wood or cardboard.
2. Place the contact paper and smooth it down
3. Use your imagination to decorate the frame with the supplies you have chosen
4. Write a message in the center of the chalkboard
5. Hang your DIY wreath on your front door and welcome your friends and family to your home.
Stay inspired
Get FREE Gardening tips and ideas from our experts in your inbox.