Realising a dream: Abi and Tom's Garden Plants at Halecat
By Andy McIndoe •
Nursery profile: Halecat herbaceous perennials
Andy:
I first met Tom Attwood on twitter. Tom often cheers up my Sunday morning with a tweet about one of his favourite plants, something in his garden which looks particularly good and has caught his eye. We both like to go out and share our knowledge and love of plants with garden clubs and societies and have occasionally lectured to the same group. Tom and Abi are passionate young horticulturists that have realised their dreams of running their own nursery and garden in Cumbria, Northern England.
They have both been gardening and mad about plants since they were kids and horticulture brought them together. Both had the ambition to run their own nursery and their determination and enthusiasm are exemplary. I asked Tom to share their experience here on the MyGardenSchool blog.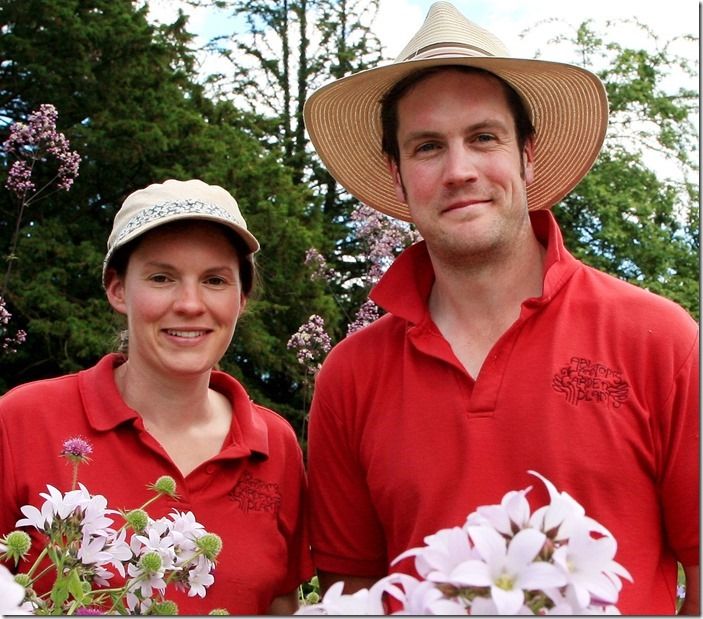 Tom:
There has been a nursery at Halecat since the 1970s and 7 years ago Abi and I had the opportunity to rescue the flagging site, garden and business. 15 years of serious neglect had resulted in a wilderness that was speckled with interesting garden plants and echoes of what the garden once was, but these were distant memories.
Over the past 7 years we have completely overhauled every element of the nursery and garden, but stayed true to what a nursery should do. We have focused on the plants and how they can be incorporated into our designed garden spaces, firing not only our imaginations but also those of our customers and clients.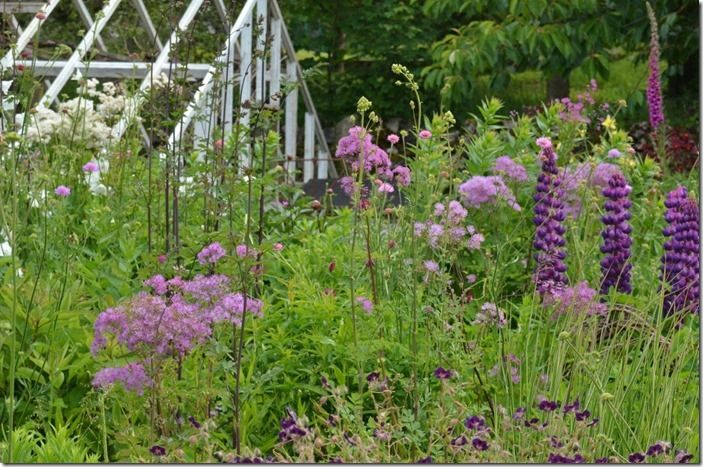 We are located in the southern Lake District (Cumbria, Northern England) sitting on the edge of the Lyth valley, a stunning landscape that is dominated by limestone pavement and mixed woodland composed of yew, beech, ash, birch and hazel. The challenge you face as a gardener is the absence of workable topsoil (the natural depth is pitifully shallow) but as in all approaches to gardening there are ways to counter this.
We use masses of well-rotted manure and home-made compost every spring, adding it as mulch to the borders in late March. The depth of soil in places is barely 6 inches before hitting limestone bedrock, so we have to capitalise on the soil we do have. It requires time and effort producing the compost, but I cannot stress enough how well the plants respond.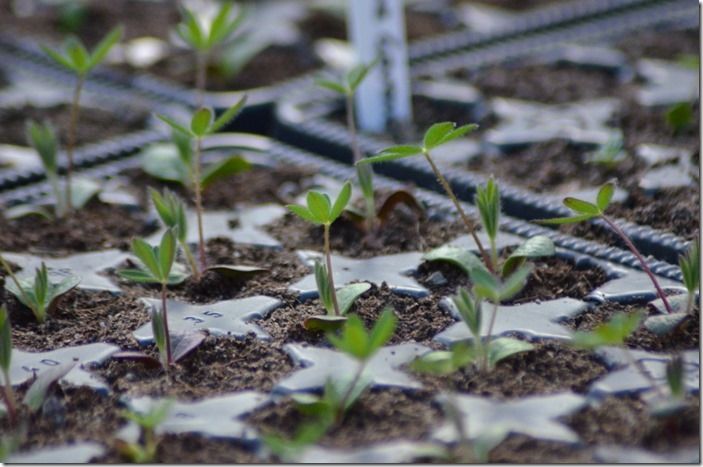 We grow approximately 750 different varieties, cultivars and species of herbaceous perennial. Many of these are sown from seed every year using seed collected from our stock plants, or seed we purchase from Jelitto seeds in Germany. The remainder are grown from cuttings and divided material grown in our garden areas, or again as stock plants.
We're often asked about the criteria we use for choosing the plants we grow; are we driven by the latest fashion or maybe a range of plants we specialise in? Rather than being drawn into categories, or pigeon hole ourselves as specialists, we focus on plants which we find successful to germinate, grow well with us, and therefore thrive in the local area which is where the core of our customers live.
The winter tests many of the plants we grow and perhaps surprisingly it's not the cold but the wet weather that causes problems. Living in the Lake District that may not come as a surprise, but if there's anything that kills off a plant it's being sat in a dormant state being bombarded with rain for weeks on end. These are conditions that we're experiencing this month (mid fall) in impressive quantities. This is when our garden spaces function not only as something aesthetic, but as hugely functional test area for new (to us) varieties that we're trialling.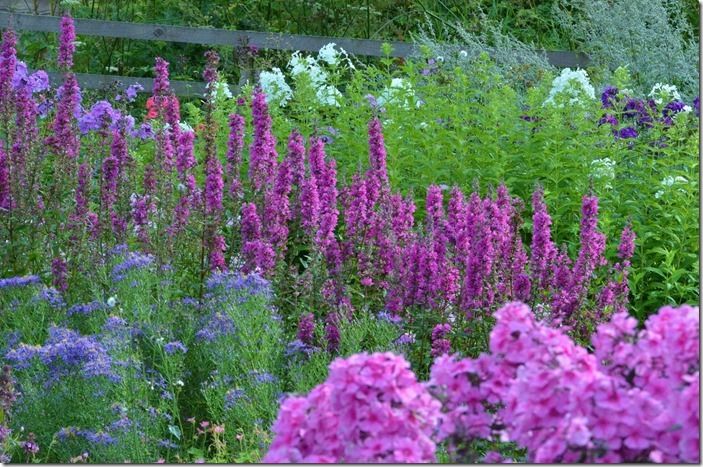 The gardened areas that dominate our nursery have to look their best for as much of the season as is feasible. They are filled with herbaceous perennials and a strong backbone of trees, shrubs and hedges. This, as one visitor put it, acts as the perfect 'shop window'.
To get people excited about plants there is no better way than sitting them alongside other complimentary plants in a context that people can relate to, i.e. growing in the ground, rather than arranged in plastic pots as temporary displays. The aim is to apply what they see to their own garden spaces, no matter how small or large that may be. If I close my eyes and visualise the quintessential English herbaceous border, great sweeping creations tapering into the distance come to mind.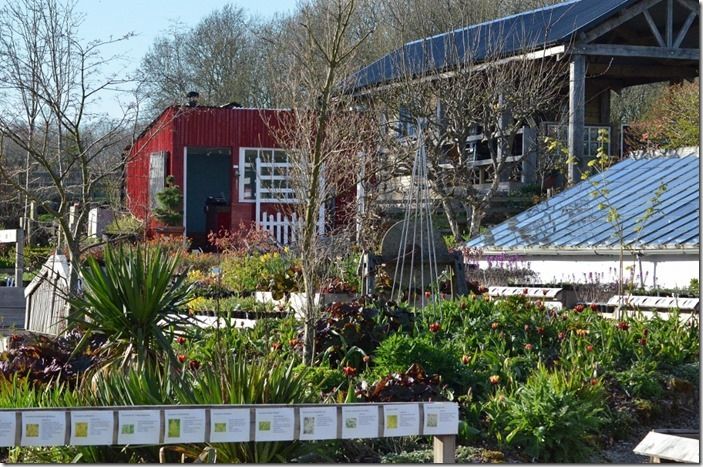 They are beautiful, but are often on a scale that many people cannot relate to. Creating inspiring, beautiful, variable and diverse small planted spaces or containers is a better solution for the typical home owner. We are a small site and at barely 2 acres in total we have to capitalise on the space we have, whilst leaving enough growing space for the production side of the business.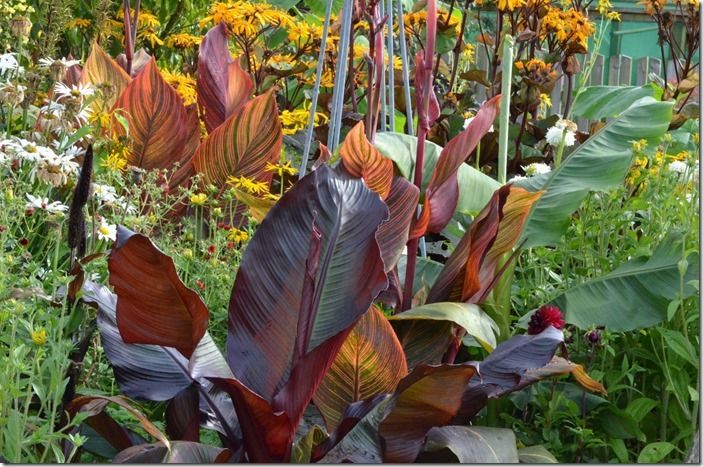 The majority of our plants are produced entirely in containers starting with the seedlings transferred to cell trays, being grown on into plug plants before then being either potted on into full size plant pots or an intermediary. With some plants this process can take place within a matter of weeks as they grow so quickly, but others can take 2 maybe 3 seasons before they are large enough to put out for sale.
Those that take 3 seasons or more are the minority; for example Hepatica (Liverleaf) which can take up to 4 years to flower from sowing.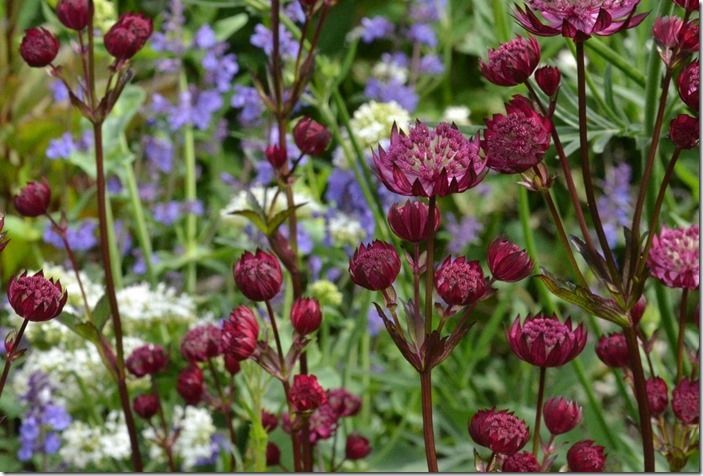 We've been using a peat free compost this season and have found a reliable and consistent source. We make our own mixes and use biological control for any soil borne pests that are associated with growing plants in pots on a sizeable scale. The majority of plants go into a universal mix that works across the board. The nursery is surrounded by a woodland typical to the area.
Whilst this is a major asset to the site, protecting it from the worst winter storms, it poses some challenges largely down to the wildlife that it is teeming with that occasionally enjoy a foray among our plants. The greatest pest is slugs and snails with mice and rabbits coming a close second. The mice make the most of our glorious 400 metre long perimeter dry stone wall that doubles as a mouse hotel for much of the year……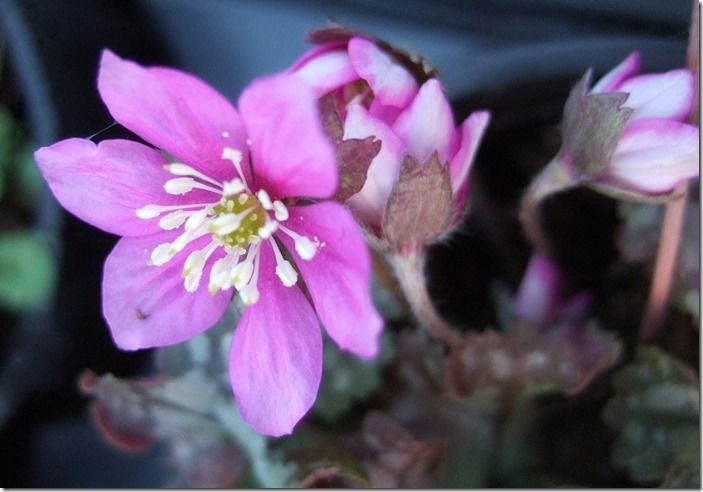 When we re-opened the site in spring 2011, having closed the nursery down completely for the initial two years' work, we thought (rather naively) that the gardening masses of the North West would be clamouring to see what we'd done to the site.
The reality was not the case, it has taken 3 or 4 years of people recognising the work, investment of time, and our ethos that drives what we do to fuel a reputation that is beginning to deliver and all being well, will set us on a successful trajectory for the next 40 years.
Visit Abi and Tom's Garden Plants at Halecat: www.halecatplants.co.uk
Follow @ABIANDTOMS on twitter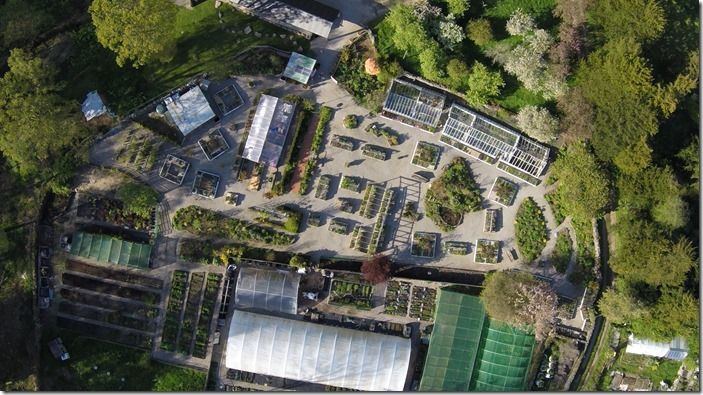 Stay inspired
Get FREE Gardening tips and ideas from our experts in your inbox.