Really useful bulb planting guide
So most of us know that we should probably begin thinking about planting flower bulbs around now. But more than this can be a mystery. Where do I buy good flower bulbs? When do I plant them? How do I plant them - and most importantly which bulbs do I plant now for a beautiful Spring Garden. And if you're looking for a designer garden in the Spring, I'd recommend doing the Planting Spring Bulbs Course either this month or in October. October is really the time that you need to be getting them in if you're in a country that's approaching Autumn. And if you want to understand how to design your garden so it has that designer look with blended colours and scents, this course will definitely help you understand the part bulbs play in the Spring garden.

We like this cool bulb guide. Quite good for demystifying how deep to bury your bulbs!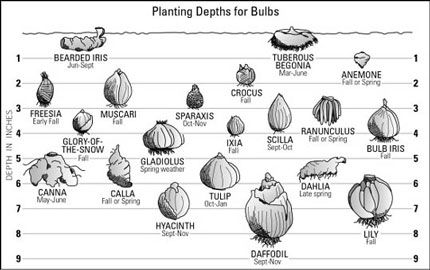 Stay inspired
Get FREE Gardening tips and ideas from our experts in your inbox.