The Royal Horticultural Society's Chelsea Flower Show is probably the best known flower show in the world. Since 1913 ambitious displays of plants and flowers have thrilled visitors during the third week in May in the grounds of The Royal Hospital, Chelsea, London. I first visited Chelsea as a boy, back in the days of the Great Marquee which housed the floral exhibits, long before the advent of ambitious Show Gardens that receive so much attention today. I can remember being overwhelmed by the sheer extent of the show, the wonderful humid atmosphere in the marquee, the scent of flowers and trodden grass and of course the crowds of visitors.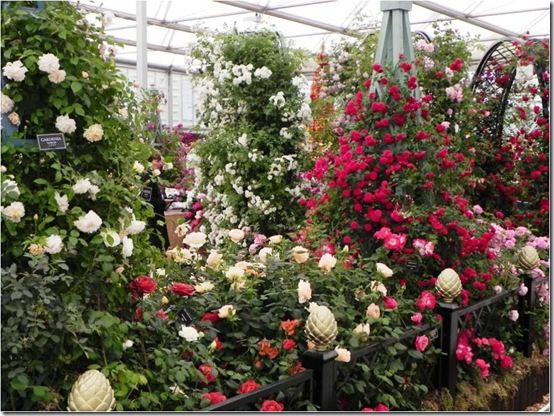 When I first started work with Hillier Nurseries back in the late 1970s I worked on the exhibit as a salesman. Hillier was the biggest exhibitor at the show, with an amazing track record of Gold Medal success. Chelsea was a very different show then: exhibitors went purely to take orders for plants to be delivered and collected at planting time: autumn or early spring. The idea of exhibiting for the purpose of gaining media coverage and promotion was very secondary.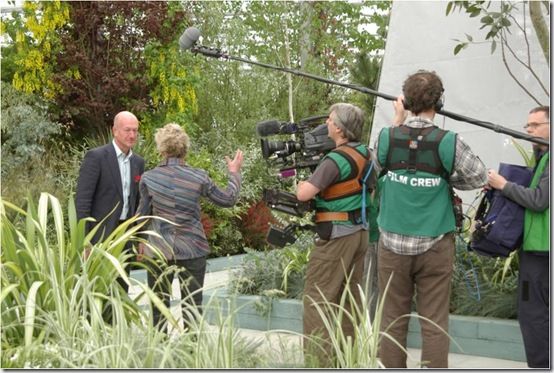 For the past twenty five years my role at Chelsea has been different: staging the Hillier exhibit, still the biggest in the show, now at the heart of the Great Pavilion which replaced the Great Marquee over ten years ago. Staging any exhibit at Chelsea is an amazing experience however many times you do it, Chelsea never loses its magic. Before the show the thought of what is to come is unbearable: the sheer effort of it, the organisation; the unpredictability. But when the moment finally arrives the adrenalin kicks in and from the end of the first week in May 'Planet Chelsea' becomes my world.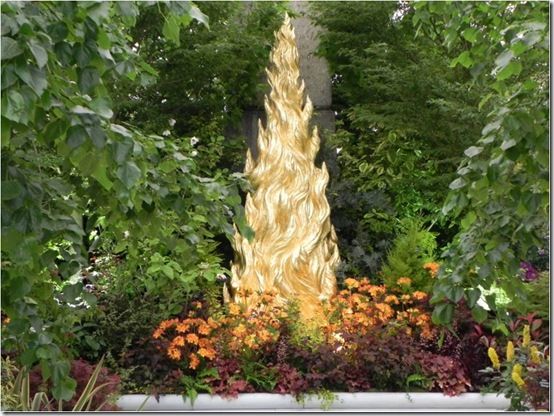 One of the original exhibitors, Hillier Nurseries was founded by Edwin Hillier in 1864 in Winchester, Hampshire, UK. So this year Hillier celebrates 150 years; as Chelsea has been such an important part of the Company's history, Chelsea 2014 is a special event celebrating this milestone event. This year's exhibit, again on the prestigious monument site in the heart of the Great Floral Pavilion showcases aspects of Hillier associated with Chelsea Flower Show. Do we try and recreate some of the best Chelsea moments of the past? Or do we look to the future and the next stage in Hillier history?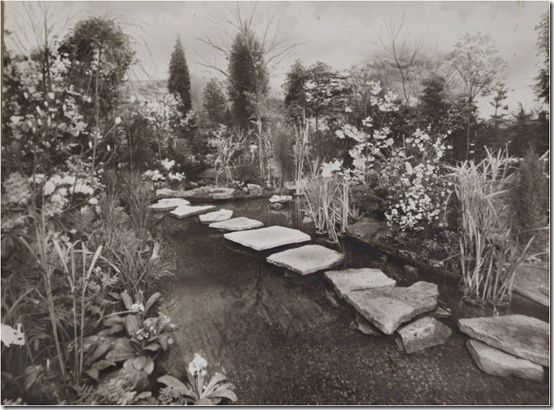 Over the years I like to think that the Hillier Chelsea Show Team has brought to life many inspirational themes; I have to say planning this one has been one of the most challenging. It's rather like choosing that one plant for a key position in your garden; you so want to get it right it is virtually impossible to make the right decision. I decided to base the exhibit on aspects of Hillier that we associate with Chelsea Flower Show and that time in late spring when my attention is focussed on the show.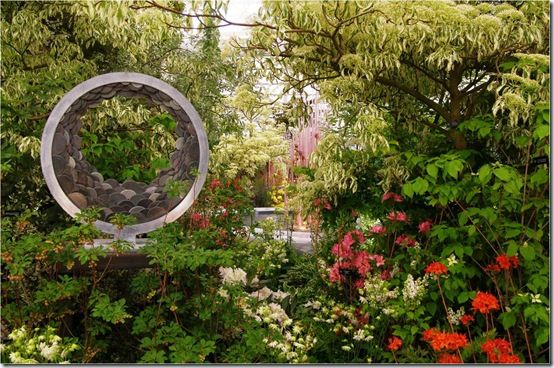 The Hillier Chelsea Show plants are prepared on our nursery located behind Brentry woodland, part of The Sir Harold Hillier Gardens where deciduous azaleas, rhododendrons and magnolias enjoy the shade of pine trees in a woodland setting. This is always an explosion of colour around Chelsea time and it's a sight we associate with our show preparations. Rhododendrons and azaleas are also the mainstay of colour in the Hillier exhibit; for us they mean Chelsea. This year we've decided to bring them together in a riotous celebration of colour that echoes the theme of Chelsea past in the days of The Great Marquee which was so long the heart of the Show.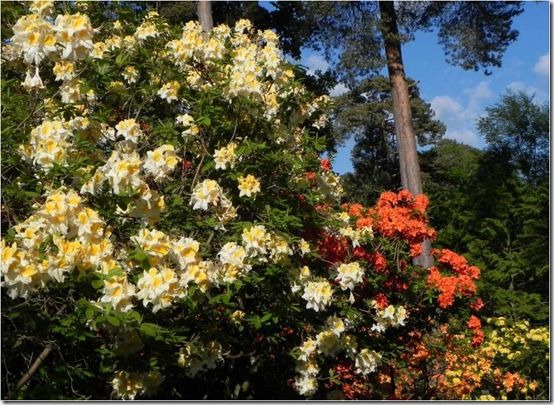 Japanese Maples are always stars of the show in the Hillier Chelsea exhibit; we have some wonderful large specimens many of which have made the journey to Chelsea many times. I'm going to create a valley of acers as part of the exhibit; I hope one that reflects how they appeared in the Hillier arboretum (now the Sir Harold Hillier Gardens).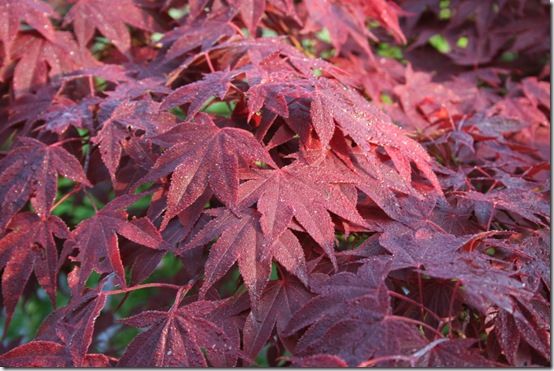 In the years that I have been involved with the Hillier Chelsea exhibit we have become well known for our use of colour schemes and our ability to put plants together to create inspirational planting combinations. If I had to choose one colour theme from all of them it would be green and white. I think the first time we did green and white in a big way was 1999: 'A Green Garden' in association with The English Garden magazine. We see the white garden as a quintessentially English garden feature and one that it is appropriate for a Great British nursery to celebrate in our 150th year. Therefore it is even more apt to showcase a green and white garden at Chelsea 2014. So many of our Chelsea favourites lend themselves to this planting: Cornus controversa 'Variegata', Cornus alternifolia 'Argentea', Rhododendron 'Madame Masson', Viburnum plicatum 'Mariesii' and Betula utilis var. jacquemontii to name but a few.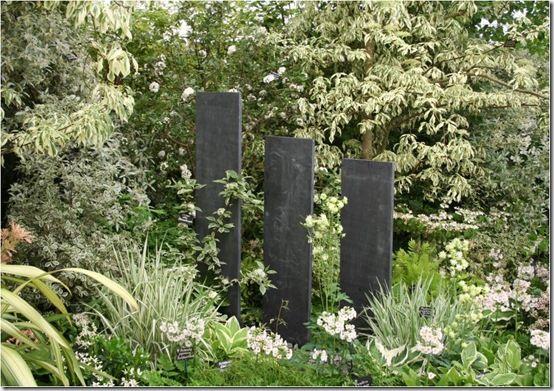 Hillier nurseries have introduced and named many plants during the past 150 years and some of these have made their debut at Chelsea Flower Show. Our exhibit will of course feature many favourite Hillier introductions such as Choisya x dewitteana 'Aztec Pearl' and Choisya dewittena 'Aztec Gold'. In addition to Hillier's own introductions there are many new and old favourites that have become associated with Hillier through Chelsea: Syringa 'Red Pixie', Physocarpus opulifolius 'Diable d'Or' and Sambucus 'Black Lace' to name but a few. I'll be telling you about some new plant introductions from Hillier and other nurseries in another blog post coming soon.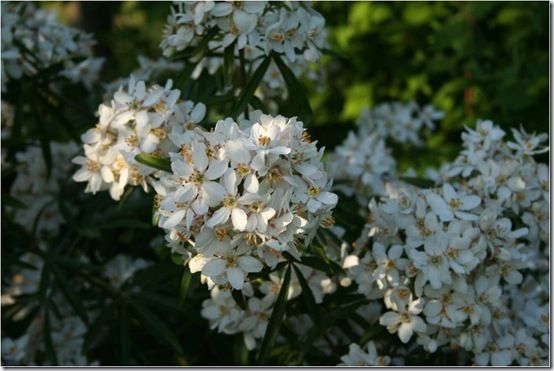 Whichever exhibit you work on at RHS Chelsea that becomes your world, however that is only one part of the Chelsea family of over 2,000 exhibitors. I always look forward to meeting up with so many gardening friends at Chelsea each year. Paul Hervey-Brookes has designed and is building the Brand Alley Garden – his first big Chelsea Show Garden (he won a gold medal for his Fresh Garden last year, also sponsored by Brand Alley. Kate Gould http://www.kategouldgardens.com/show-gardens/ won a god medal for her garden The Wasteland at Chelsea 2013; this year Kate is joining forces with Alan Titchmarsh to create a garden to celebrate 50 years of Britain in Bloom and Alan's 50 years in horticulture, (no pressure there to win a Gold!) Rob and Rosie Hardy, Hardy's Cottage Garden Plants, are bound to stage another breathtaking display of herbaceous perennials in the Great Pavilion. I'm also looking forward to catching up with My Garden School tutor Michael Marriott amidst this year's fragrant display of David Austin roses. We'll find out what he thinks about any new introductions.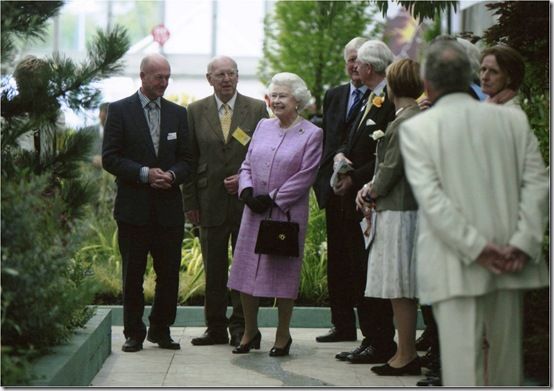 Stay updated
Receive free updates by email including special offers and new courses.