Roof gardens.
For many people living in apartments a roof terrace or a balcony is the only immediate outside space. This space is so often bleak and empty, whereas it can be as much of a green refuge or extension to the indoor area as a conventional garden. Obviously there are restrictions and limitations to consider, but providing you go about it in the right way the result can be a long-term asset. Interestingly most of the things you need to consider when planning a roof garden or balcony aren't that different to the considerations when designing any garden.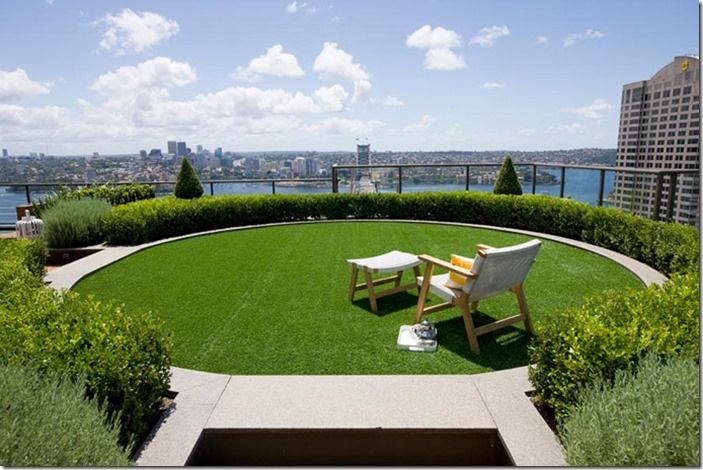 The first consideration which is peculiar to roof gardens and balconies is the weight. The load-bearing capability of the roof is a matter to discuss with a structural engineer. The last thing you want to achieve is damage to the integrity of the building by installing heavy landscape materials and planters. The latter is often the most difficult to gauge: wet growing medium is heavy and holds water in one spot creating a pressure point. You need to make sure this isn't going to result in leaks and damage.
Even if the roof is capable of bearing weight, the impact is less towards the edges near the supporting walls. On balconies bringing the weight close to the building, rather than the outside edge of the balcony creates less stress.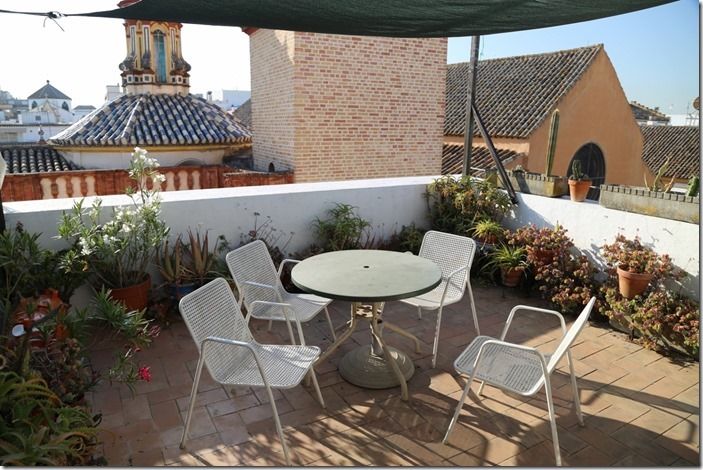 As with any garden I think it's essential to consider the appropriateness of the design to the surroundings. I loved this simple little roof terrace in the old town of Seville, Spain. The slightly shabby look with assorted pots and succulents against low white walls works. Simple furniture and a canvas shade sail are all you need, with a couple of loungers tucked away for occasional use. This is mainly a breakfast and early evening drinks space so chairs and table are the first consideration. Pots will get irregular watering, so succulents and cacti are ideal.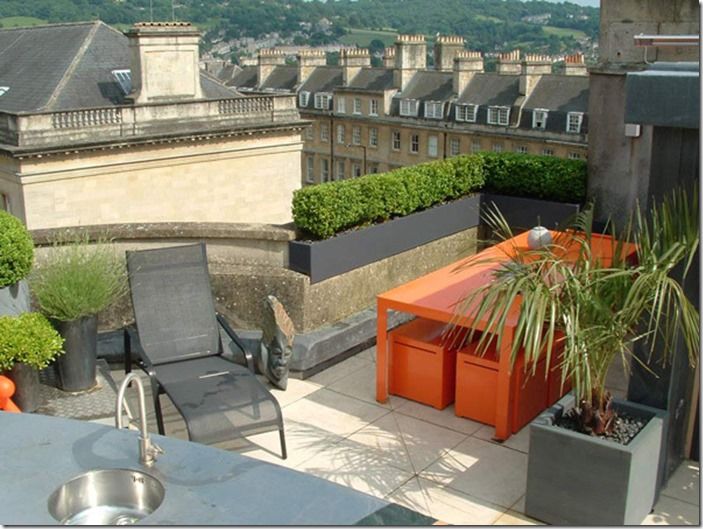 Watering: that's a good point. You will need to be able to water plants, or provide an irrigation system if planting is extensive. A watering can may be OK to water a few pots on a balcony, but not if your access is up a couple of flights of stairs. You also need to consider waste: leaf and flower litter. Low maintenance tough plants that are long-term subjects will always be the best choice. They need to be weather resistant, probably to sun and wind.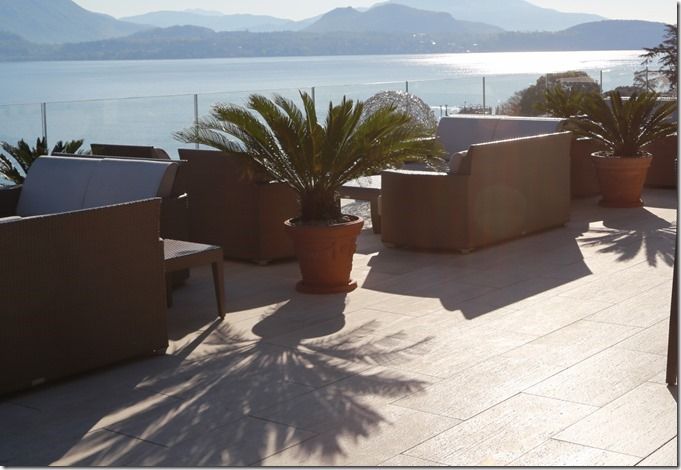 I loved the use of cycads in large terracotta pots on this roof terrace in Italy. Simple and striking and perfect with the low, contemporary seating and the wire sphere lights. This terrace also makes great use of the surrounding views by having clear glass low wall panels as a boundary. Using the borrowed landscape is just the same principle that we use in gardens: make the most of it. Cityscapes can be just as interesting as views like this, if you make your space work with it.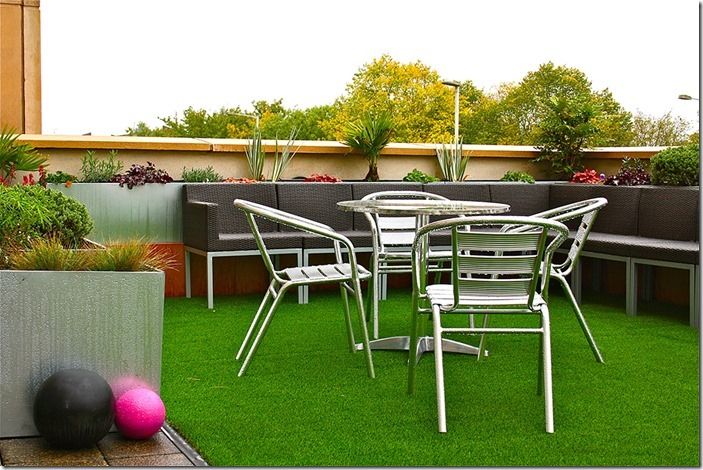 I suppose that's what I hate most about the contrived use of astroturf and other artificial grass on roofs. Who are you trying to kid? This is not a fine lawn, it's a roof. Celebrate the fact and design appropriately. There are some fantastic lightweight, slim profile outdoor flooring tiles to choose from, or go down the timber route. The effect will be far more pleasing and in-keeping with the surroundings.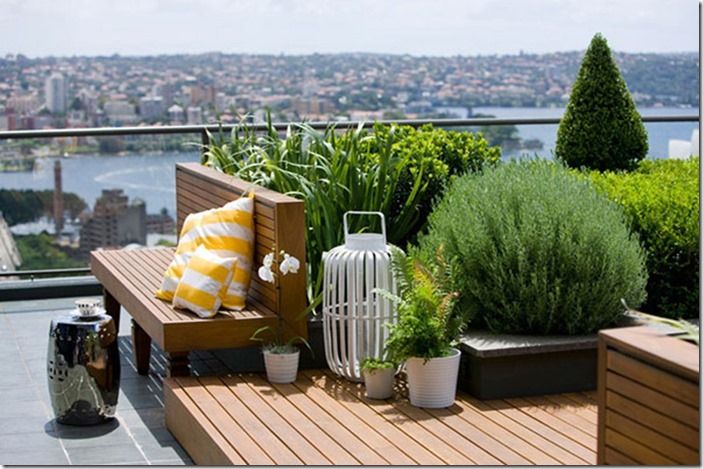 If you have a skyline of tall buildings I think they fulfil the role of trees in roof garden design: adding interest in the upper-layer of the picture. Therefore I would maintain strong-simple planting closer to the roof. A simple tip is to group your planting to create greater impact and build simple planting combinations. This works in just the same way on a patio or terrace. You will get far more impact from concentrating the planting rather than dotting pots around. For contemporary settings there are some excellent light weight planters available that will give you the effect of black or grey marble without the weight.
Stay inspired
Get FREE Gardening tips and ideas from our experts in your inbox.