Scents of Summer: Fragrant flowers for the summer garden
By Andy McIndoe •
Fragrance is an essential element in my summer garden. Although I think foliage is the most important factor in maintaining the colour through the summer months, nothing can take the place of the scent of summer flowers. Roses, philadelphus, lavender, dianthus perfume the air with their sweet fragrance.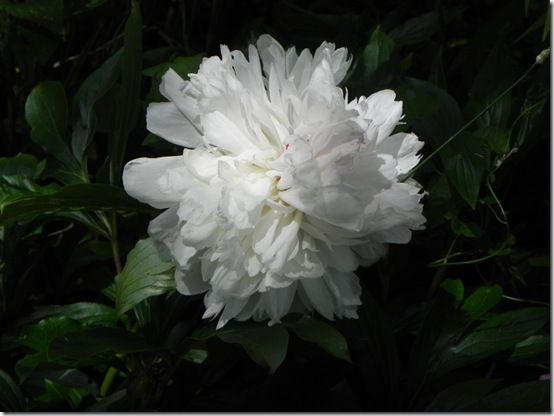 There are many roses I could recommend for their fragrance, but few can surpass the rambler roses that bloom only once in midsummer. These are mostly vigorous exuberant characters that throw themselves over pergolas, into trees, over buildings and walls. Long shoots, often with formidable thorns cling on for support in preparation for their billowing mass of summer blossoms. Many have single or semi-double flowers with golden stamens and a rich source of nectar. Their scent tells the bees and pollinating insects that dinner is served and they come buzzing.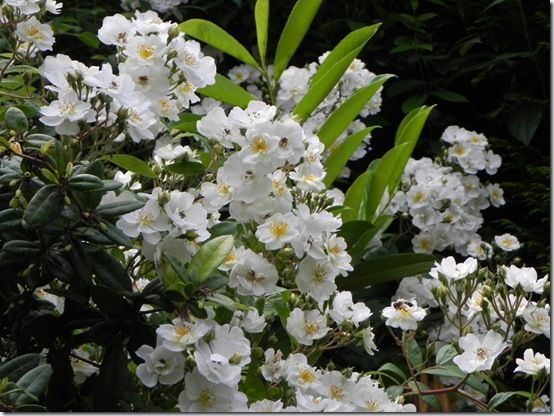 Rosa 'Rambling Rector' is a personal favourite with its creamy semi-double golden eyes blooms in large clusters; the scent is sweet and delicious and fills the garden throughout the day. I could argue that it's at its best in early evening on cool air, but on a warm afternoon it has a deliciously relaxing, soothing effect on me. I just want to sit in the sun and drink in the perfume.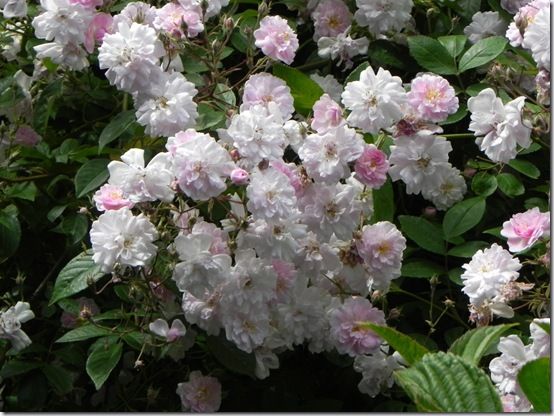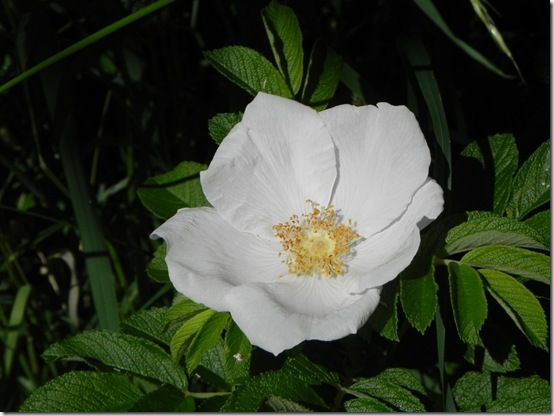 For anyone that thinks they can't grow roses Rosa rugosa is worth a go. A native of sea shores in Japan it tolerates salt wind, thrives on sandy soil and is pest and disease fee. It is also one of the very few roses that deer do not eat. I love the single Rosa rugosa 'Alba' for its delicate tissue-paper blooms and apple green foliage. It is deliciously, sweetly fragrant and flowers throughout summer. Large scarlet tomato-like hips follow the flowers and later in summer a plant will bear flowers and hips at the same time.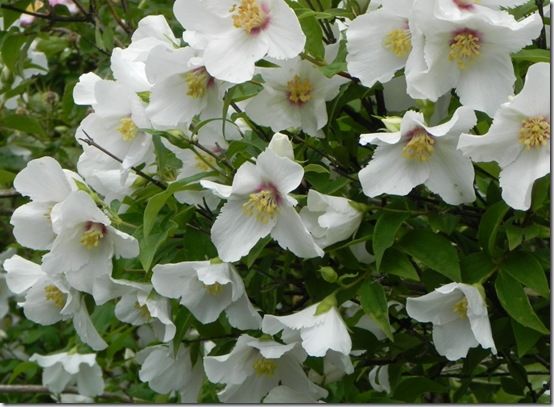 Summer would not be summer without the fragrance of philadelphus in the garden. Known as mock orange the perfume of philadelphus flowers is similar to that of citrus blossom: sweet, heavy with notes of orange. I love them all, but generally go for the single-flowered varieties. Philadelphus coronarius 'Belle Etoile' has a particularly strong orange fragrance. The single blooms are stained purple at the base of the petals which surround golden stamens. Here again the blooms are a wonderful source of pollen and nectar. Pruned after flowering, to remove some of the stems that have flowered, the shrub retains a graceful arching habit.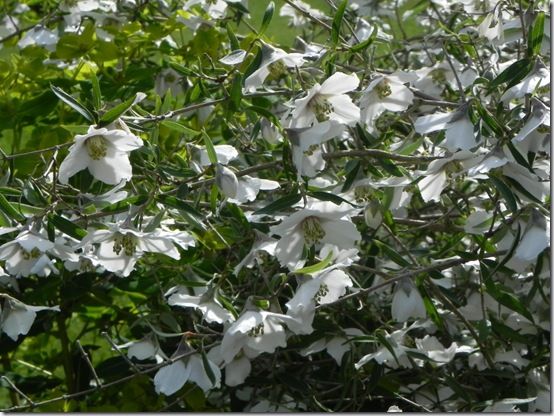 In my opinion the most deliciously fragrant variety is Philadelphus maculatus 'Sweet Clare'. This has slender arching stems and tiny silver green leaves. My plant is a few years old and I've never pruned it. Now it is about 1.2 metres high with similar spread and delicately twiggy in habit. At the time of writing, midsummer here in England the blooms are opening all along the delicate branches. They hang like delicate little white doves under the stems; the scent is truly amazing; delicious and captivating. Walk down the garden in evening and drink in the air and you want to stay there all night to enjoy the perfume. With just a few blooms open it is already a powerful presence from a few yards away.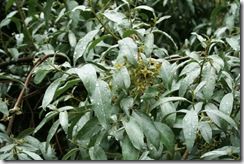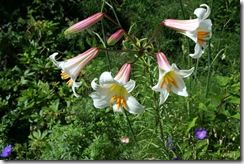 Stay updated
Receive free updates by email including special offers and new courses.