My Six Favourite Tomatoes To Grow
Sponsored Post by Franchi Seeds
Andy: Paolo of Franchi Seeds, Italy is passionate about growing and preparing food. As tomatoes are at the very heart of Italian cuisine and Italian tomatoes are renowned the world over I asked him to recommend the best tomatoes to grow. 
Paolo: When Cristoforo Colombo went to the Americas, he returned to Italy from Spain and brought with him the fruits of his travels, notably the 'love apple', pomidoro or tomato and the Italians have made it their own. The key to Italian food is regionality.
The provenance of each variety means that in each different region the tomato will is used completely differently and every tomato has different characteristics.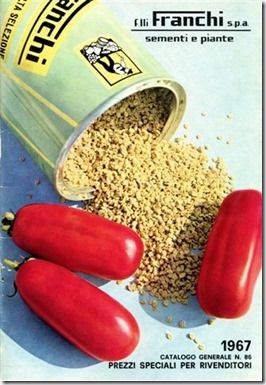 Italy is a series of regions all bolted together, each with a different language, a different culture, different traditions, different history and, most importantly, a different climate.
Alpine Italian tomatoes differ from Mediterranean varieties, but thankfully both will grow well in other parts of the world with similar climates.
There are no garden centres in Italy, so you buy seeds where you buy food. Go to an Italian market and you can buy tomato seed, tomato plants, tomatoes and everything made with the tomato from seed to plate and so growing food is seen as food; growing roses is called gardening.
The fridge is the enemy of tomatoes; so pick them and always serve tomatoes at room temperature or they will not reveal their full flavour to you when you eat them.
Remember to feed your tomatoes with natural fertiliser: seaweed or manure based fertilizers are best to ensure these heirloom varieties are treated with respect they deserve. So which are my favourite varieties?
Cuor di bue – Liguria.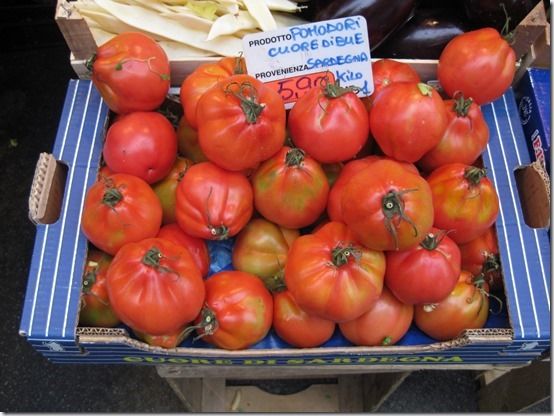 This variety hails from the alpine region of Liguria. An 'ox heart' tomato it has the lowest acidity of all the Italian tomatoes. Cut it in half and it is pure "meat"; there are no pockets of watery seeds inside, instead you get steaks or slabs of tomato.
What else comes from Liguria? The basil from Genova, the Tigullio basil from Portofino is famous; also the steps going down to the sea where olives are grown.
This means this variety is traditionally served with olive oil, basil and sea salt. This variety is also found in France where the French call it Couer de Bouef. Fruits are a good size, but not huge, generally around 150-180g. Soft and pulpy, if you drop it, it cooks really well and is considered as one of Italy's best slicers.
Principe Borghese – Puglia.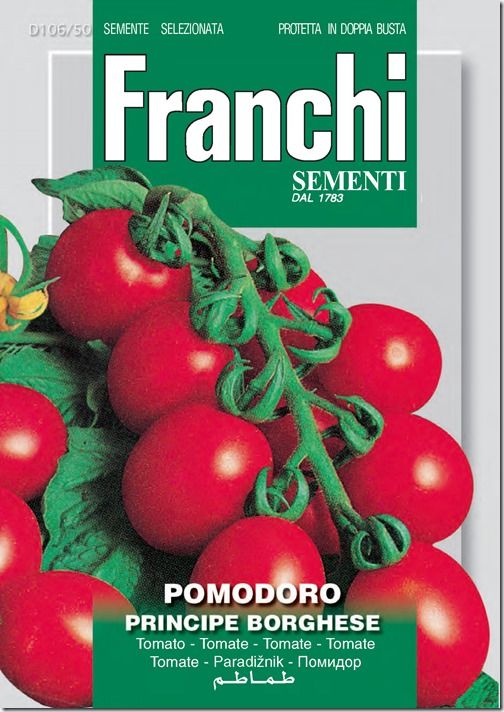 Puglia is geographically poor with difficult terrain and whilst it has hot summers, it has very cold winters with snow. This variety is about the size of an egg and is the variety principally used for sun drying.
Poor Prince Borghese was hung by the neck, his fate lends itself to this tomato which can be pulled up at the end of the season and then hung in a cool, dark, airy room and the fruits pulled till almost Christmas. They will shrivel, but not dry out completely.
Their flavour will concentrate and they are superb, just superb served with good cheese and some Italian honey, artisan bread and a good Puglian Primitivo wine. Fruits of 80-90g; a cordon variety.
Costoluto di Parma – Emilia Romagna.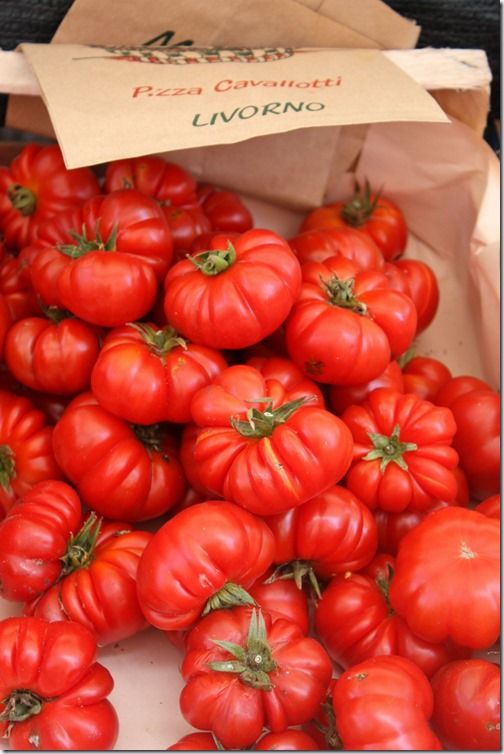 The food basket of Italy, Emilia Romagna has one of the best culinary reputations in Italy. This ugly tomato is misshapen, knarled with a horrible hard stalk in the middle.
But guess what? It has that lost flavour and is what my father would have called 'a proper tomato'.
It is primarily an eating tomato and because of its origins, it would be served with the two specialities of Parma, parmesan cheese PDO and Parma Ham PDO, along with an artisan bread and a drizzle of olive oil. Fruits of 180g, so not too large and predominantly a slicer. Cordon.
Pantano of Rome – Lazio.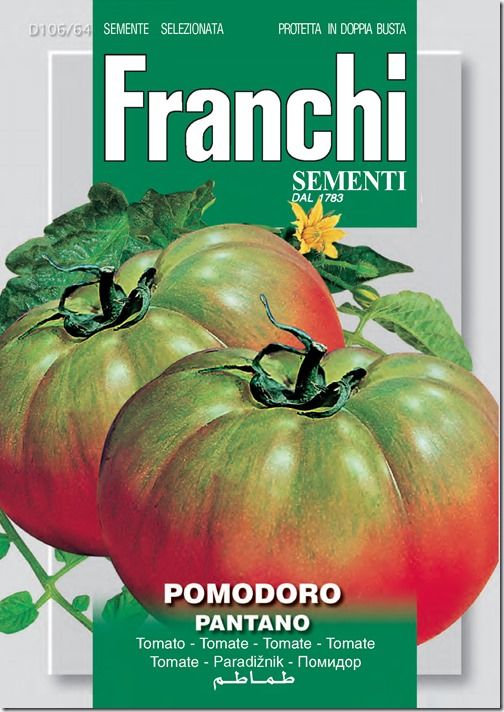 Simply the best tomato I have ever tasted, on the larger side and fruits can reach 250g. It may keep its green shoulders, but they are ripe and not green tasting and crunchy.
This tomato is sweet to the taste, pulpy and has a rare character and quality seldom found these days. This is a cordon variety and would do best under cover in cooler areas to extend their season and because they are larger tomatoes.
They are very meaty, heavy, fleshy, with a thick skin but still not a tomato full of pockets of seed and of low acidity. I cannot recommend these enough, a real cracker.
Scipio f1 – San Marzano.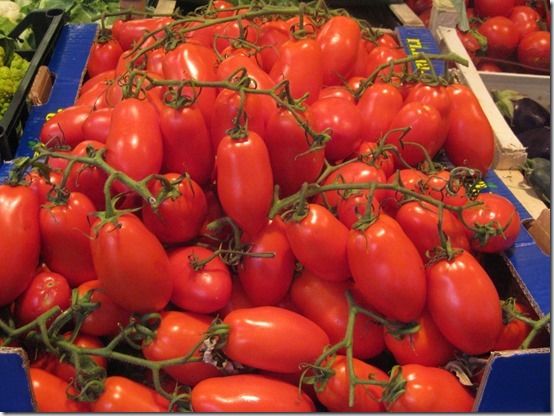 A variety that hails from Naples. It is long, and has fruits of 80-100g. Superb for cooking, most San Marzano's do not make good eating when fresh, but this one is the exception. It is a bush variety too, which means it is ideal for growing on balconies, in bags and tubs.
It is resistant to rot, verticillium and fusarium, is consistent and reliable, and will crop heavily. Leave them on the dying plants to ripen completely before harvesting to get them at their best. Then make passata which will be used on the two national dishes of Naples: the pizza and on pasta.
Red Pear Franchi – Bergamo.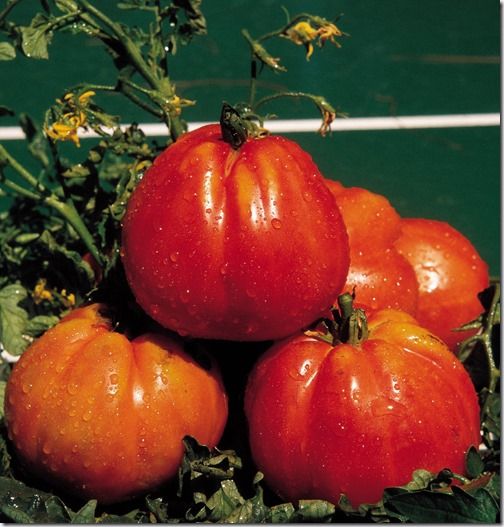 This one is our own cultivar and is only found in the Alpine city of Bergamo which is surrounded by the snow-capped Alps.
Fruits are typically around 200-230g, but can be larger in a good year and it is sugar sweet but has firm flesh, excellent for slicing. Wonderful with the local Talleggio cheese. This cordon variety prefers a greenhouse and is of exceptional quality containing few seeds and producing meaty slabs of tomato flesh.
All the varieties above are available from Franchi seeds who are the oldest family run seed company in the world, est 1783 and still in the same family after 7 generations.
Franchi are seed producers: rare these days as most packet seed companies, don't produce much if any seed. Franchi varieties tend to be traditional regional varieties with provenance; artisan varieties.
Buon appetito. Paolo Arrigo. Franchi Seeds 1783. Because you reap what you sow.
Stay inspired
Get FREE Gardening tips and ideas from our experts in your inbox.