Growing the tallest sunflower has a similar fascination to growing the heaviest pumpkin: it's the gardening story that makes the local newspaper. To some sunflowers have become quite trendy: if you don't sprinkle the seeds on your porridge you invest a small fortune feeding them to wild birds. Perhaps you buy them as cut flowers? Not necessarily for cottage-garden effect, more likely a contemporary, minimalist look. Seed racks seem to offer an array of varieties, single, double, tall, short, multi-headed. Most seem a far cry from those tall, unstable, gangly creatures we grew as kids. They are attractive to bees and good for pollinating insects; the seed heads are a natural source of food for birds in fall and winter. Altogether a wildlife friendly subject to grow.




[caption id="attachment_9914" align="alignleft" width="550"]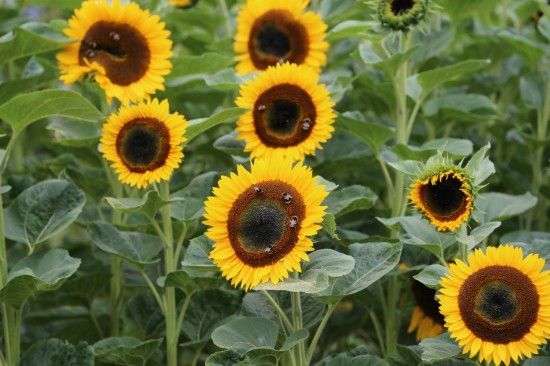 Sunflowers loved by bees[/caption]


Maybe you hate their harsh, brash colour in the confine of your garden? A field of them in Provence is fine, but they are not great alongside the shrub roses. If that's your view then think again. Apparently sunflowers are in, on trend, must have flowers in 2015:




"In 2014, poppies were the on-trend flower because of the centenary of the First World War. In 2015, it will be sunflowers – although no one really knows why. Fleuroselect, an international organisation for the ornamental plants industry, decided its first marketing campaign to get behind a single plant should be for the sunflower – so that's what's going to happen". Matthew Appleby, The Telegraph – 4th January 2015




So there you have it – sunflowers are the flower for 2015.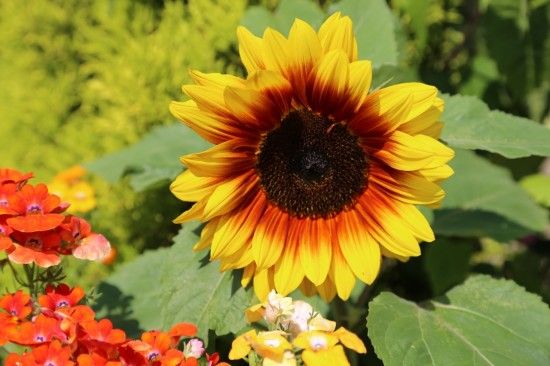 How to grow annual sunflowers




Sunflowers need an open sunny position – ideally six hours or more of direct sunlight a day. If you live in a warm climate then you can sow the seed directly into the open ground where they are to flower. Those of us in more temperate regions usually get best results by sowing on a sunny windowsill indoors or in a greenhouse or conservatory. Sunflowers are damaged by frost so you should keep them protected until danger of frost has passed.




Don't sow too early. If you do you will have leggy, weak plants by the time you plant them out. Sow about four to six weeks before planting out time.




Sow in a growing medium suitable for seeds, or in a multi-purpose growing medium that is OK for seed sowing (check on the pack).




Seed is large enough to sow individually, either into 9cm (3.5") pots or large cells in a cell tray. If sowing seed you have collected or kept from a previous year sow two or three seeds per cell/pot and weed out the weaker seedlings leaving just the strongest.




If you are sowing fresh shop bought seeds then you should only need to sow one seed per cell, pushing it into the surface of the growing medium so that it is covered to a depth of 1cm (0.5").




Keep the soil moist. Once the seedlings are a few centimetres (3") high you can give them a weak liquid feed to strengthen them before you plant them out.  Spacing obviously depends on the variety. Large growing sunflowers should be spaced 30-45cm (12-18") apart. Remember a sheltered and sunny spot is essential




[caption id="attachment_9916" align="alignleft" width="550"]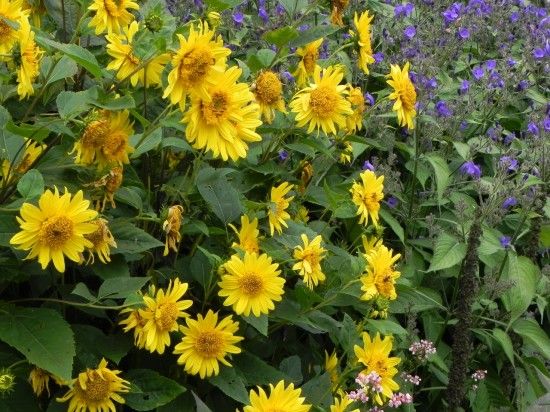 Perennial helianthus variety[/caption]


 




 




There are also perennial sunflowers




Perennial varieties of helianthus are usually clump forming, or rather spreading herbaceous plants. Some can be invasive, but generally they are easy to grow and reliable. Most need some support.




Undoubtedly the most popular is the lovely Helianthus 'Lemon Queen'. Pale yellow: a real delight in the fall sunshine!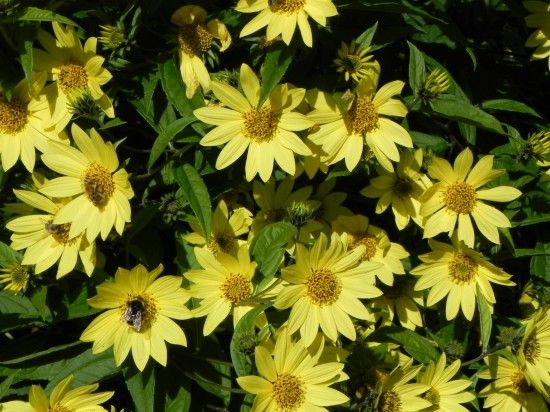 What to grow sunflowers with
Sunflowers bloom in late summer and fall. They look great on the vegetable plot with nasturtiums, chard and kale.
They associate well with hot coloured perennials: rudbeckias, heleniums, crocosmias and of course dahlias.
Planted with any type of dahlia in shades or red, yellow, orange, apricot they look just amazing.  
The more exotically coloured varieties look great in tropical schemes with cannas, bananas, and anything with big leaves.
The look fabulously retro inn narrow borders along a fence…………..let's not get carried away!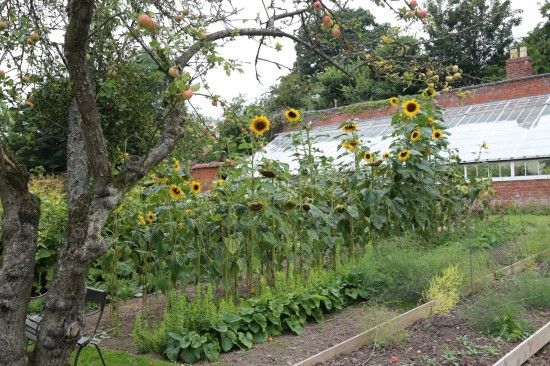 Sunflower facts
The sunflower is the state flower of Kansas
The Jerusalem artichoke is a member of the sunflower family
The Incas worshipped the sunflower symbol as an image of the sun god
Sunflowers follow the sun: in the Northern hemisphere they face east in the morning and west by the end of the day
American Indians placed bowls of sunflower seeds on the graves of the dead
Sunflowers are food for the larvae of many lepidopterans – you might think birds are attracted to the seeds – they also seek out the grubs!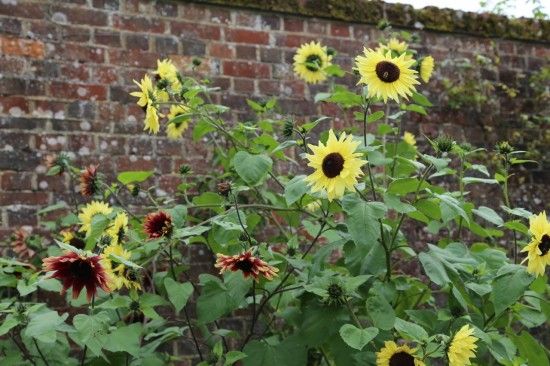 Stay inspired
Get FREE Gardening tips and ideas from our experts in your inbox.