The Cloudy Bay Garden Chelsea Flower Show 2015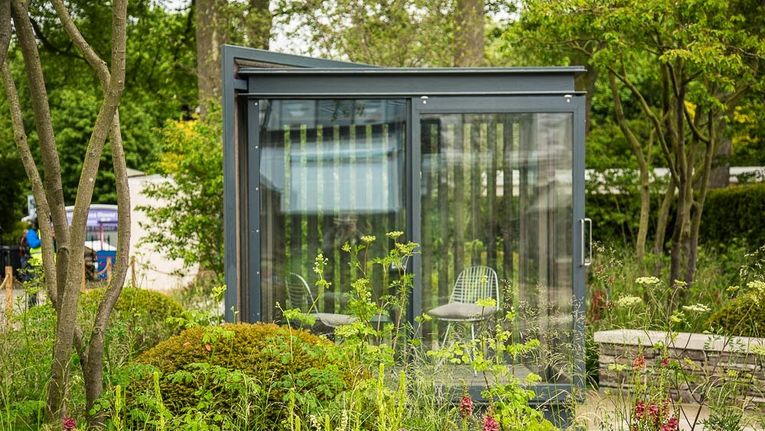 Brothers Harry and David Rich designed The Cloudy Bay Garden in Association with Vital Earth this year. Harry Rich (27) David Rich (24), are the youngest ever duo to create a Show Garden at Chelsea - a sign of the increasing presence of young talent at the show.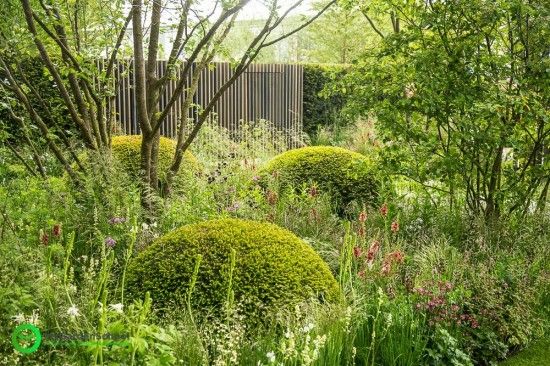 Working with Cloudy Bay, the pioneering winery in Marlborough, New Zealand, the brothers have produced a garden appealling to horticulturists and wine-lovers alike. In The Cloudy Bay Garden in Association with Vital Earth, shades of reds, purples and plums represent Cloudy Bay's range of red wines, and shades of whites and greens represent their whites. Trees punctuate the colour-schemed garden to add height and remind visitors of old wooden wine casks.  It is a garden in which to enjoy wine, taking you from the fresh and clean tones of a Pinot Noir with planting in red, purples and plums to the floral, dark and earthy tones of a Sauvignon Blanc with light white and green planting.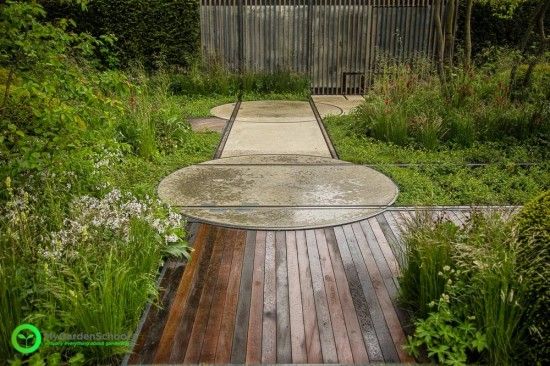 The brothers have been medal-winners before - in 2013 they achieved gold for the Artisan Garden Un Garreg. This year they set their goals  higher with designing a Show Garden.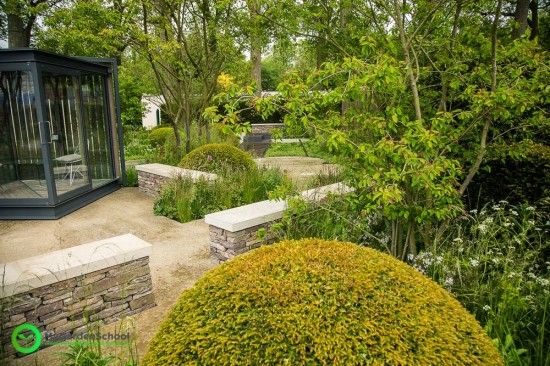 Harry Rich says: "It's a true privilege to be working with Cloudy Bay. There are many affinities between gardening and winemaking and it's amazing to be so close to it, while also helping others understand the beautiful process and experience of wine through this garden design."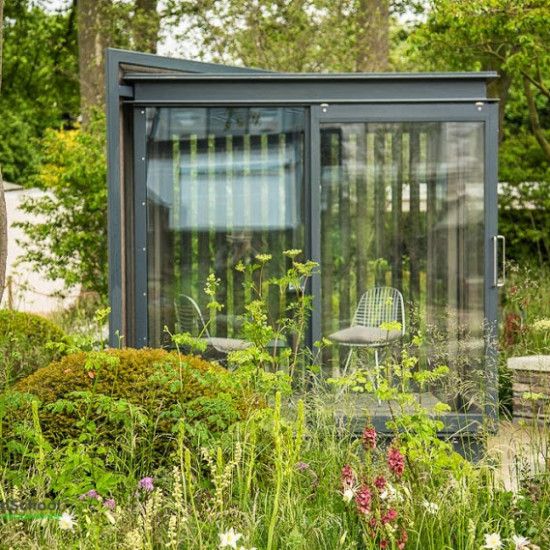 A contemporary moveable shack in the centre of the garden reflects the vineyard's heritage, giving different perspectives of the garden and creating a fluid and adaptable space. The boundary conceals pull out seats and a table that folds down to reveal an art piece. British Native Field maple and Hawthorn trees deepen the natural feeling crafting a layered canopy over the garden. The large water feature mirrors the dimensions of the shack and portrays the clean, crisp character of the white Sauvignon Blanc.

 

Plant list:

Trees
Corylus avellana (coppiced)

Shrubs
Buxus 'Vardar Valley'
Euphorbia
Rosa 'Burgundy Ice'
Rosa 'Gertrude Jekyll'
Rosa 'Jude the Obscure'
Rosa 'Munstead Wood'

Fruit
Gooseberry
Raspberry
Redcurrant

Perennials
Angelica 'Ebony'
Anthriscus sylvestris 'Raven's Wing'
Anthriscus sylvestris
Aquilegia alpina
Aquilegia 'Black Barlow'
Aquilegia 'Blue Barlow'
Asarum europaeum
Astrantia 'Hadspden Blood'
Baptisia australis
Campanula trachelium
Cenolophium denudatum
Centaurea montana 'Jordy'
Convallaria majalis
Dianthus carthusianorum
Dianthus cruentus
Digitalis purpurea
Digitalis purpurea f alba
Dryopteris filix-mas
Dryopteris filix-femina
Foeniculum 'Giant Bronze'
Fragaria vesca
Gallum odoratum
Geranium 'Patricia'
Geranium pyrenaicum 'Bill Wallis'
Geranium sylvaticum 'Album'
Hesperis matronalis 'Alba'
Iris germanica 'Deep Black'
Iris germanica 'Black Swan'
Iris germanica 'Quechee'
Iris germanica 'Roseplic'
Iris germanic 'Superstition'
Iris sibirica 'Dreaming Yellow'
Luzula sylvatica
Lychnis flos-cuculi
Mathiasella bupluroides 'Dreaming Green'
Myosotidium hortensia
Orlaya grandiflora
Papaver somniferum 'Black Paeony'
Paeonia 'Blaze'
Paeonia 'Bowl of Cream'
Paeonia 'Buckeye Belle'
Paeonia 'Duchesse de Nemour'
Paeonia 'Red Charm'
Polygonatum x hybridum
Salvia 'Caradonna'
Savia x jamensis 'Nachtvlinder'
Sanguisorba tsetseguun
Silene dioica
Valeriana officinalis
Verbascum 'Clemantine'
Verbascum 'Petra'
Verbascum 'Temptress Purple'
Verbascum 'Violetta'

Additions:
Digitalis parviflora 'Milk Chocolate'
Euphorbia x pasteurii 'John Philips'

Bulbs
Allium 'Violet Beauty'
Gladiolus communis subsp byzantinus

Grasses
Deschampsia cespitosa
Deschampsia cespitosa 'Garnet Schist'
Stipa gigantea