The Garden World of Jane Austen: 200 years since Pride and Prejudice
By Andy McIndoe •
It is 200 years since Jane Austen's 'Pride and Prejudice' was first published in 1813. So what were gardens like in Jane's time? Most probably have a vision of manicured lawns and hedges; backdrops to brief encounters in the garden, where nothing happened apart from ridiculously polite conversation. Did all gardens have a pond where Mr Darcy could cool off and emerge as Colin Firth in a dripping white shirt?
Certainly established attitudes were changing in art, literature and landscape gardening in late Georgian and Regency England.. This was the age of the English landscape garden where the countryside became one with the house. Avenues were planted, lakes excavated, vistas cleared and contours moulded to create far-reaching views from every window of grand houses.
On a more humble scale cottage gardens surrounded rural dwellings providing food and bringing cultivated countryside to the front door. Many plants such as primroses and snowdrops took the step from the hedgerow to the informal garden. Simple flowers for picking would be combined with vegetables for the house. Gooseberries grew alongside hollyhocks and lettuces neighboured stocks.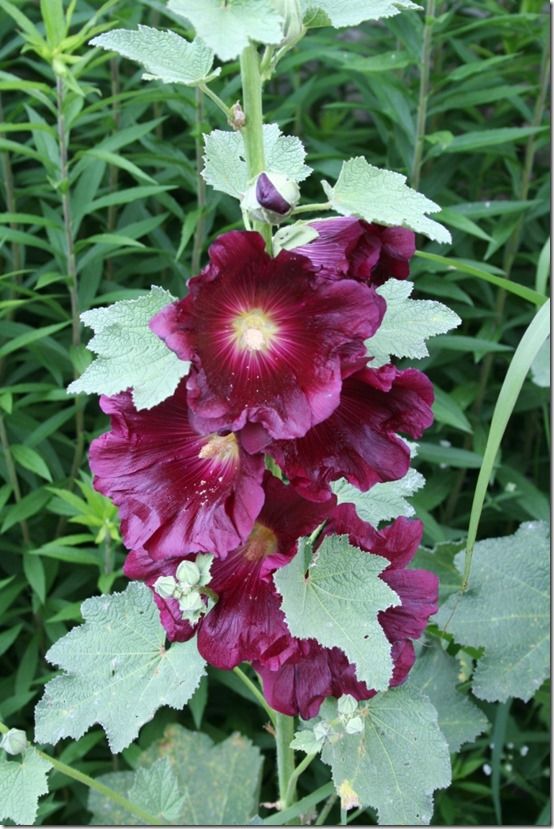 Whatever was happening in gardens it was respectable for all to walk outside, to breathe, exercise and enjoy the natural world whether city dweller or country cousin.
Jane Austen could not be described as an avid gardener but her love of the landscape; the family garden and life outside are evident in her novels. She delighted in the open downland, its freedom, fresh air and the wild flowers and animal life it supported.
Jane's heroines were often to be found running down hills, enjoying the fresh air and open countryside, a biographical note undoubtedly. In Pride and Prejudice Mr Darcy was captivated by a 'face glowing with the warmth of exercise', the result of Elizabeth Bennet's three mile muddy dash to Netherfield to see her sister.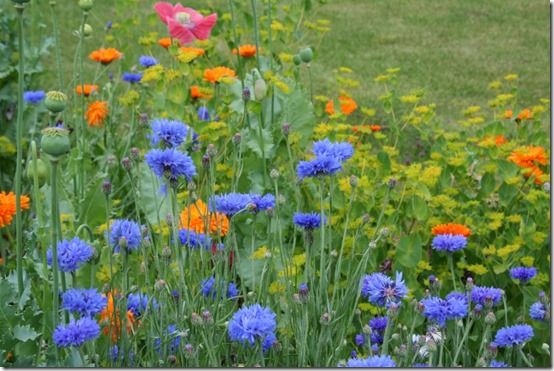 Catherine Morland of Northanger Abbey revelled in 'the pleasure of walking and breathing fresh air' and as a child loved rolling down the green slope at the back of the house. This probably relates to Jane as a child and the grassy slope behind the Steventon rectory where Jane grew up.
The poetry of Cowper inspired Jane's generation with a love of the gentleness of nature.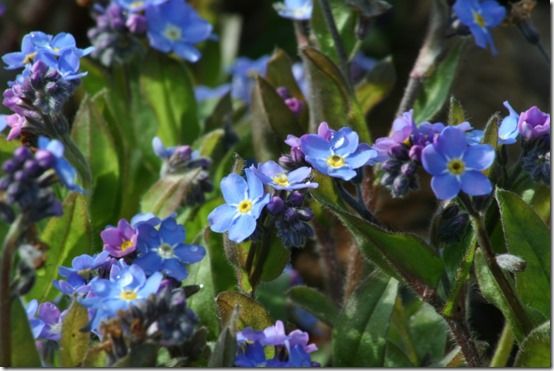 Cowper loved gardening and gained much pleasure and solace from it during fits of depression. Gardens of the time included many secret features: gothic temples, bowers, rustic bridges, avenues and the "wilderness". A wilderness was originally a formal maze-like feature that later became a natural labyrinth; the walks were bordered by trees and evergreens usually leading to a garden building or folly.
The wilderness, shrubberies and orchards of the Austens' garden and gardens she knew were the outdoor meeting rooms for confidential meetings in the plots of her novels. The 'rustic shrubbery' formed from the hedgerows around the meadow at the Steventon rectory was a feature later to be repeated at Chawton.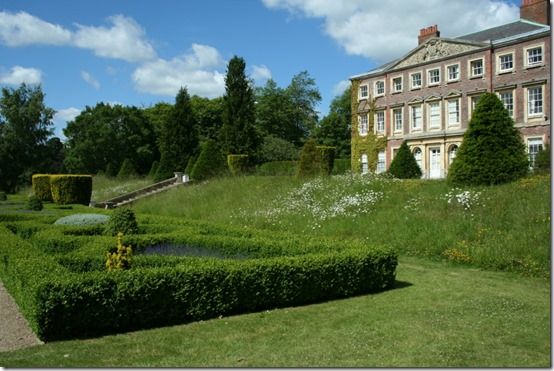 The double hedgerow is a type of country lane in miniature where a secret path leads on through hawthorn and briar, sloe and holly. This is a secluded place to get close to nature, occasional seats, a place to meet, where secret conversations can be inadvertently overheard. In 'Persuasion' Anne Elliot inadvertently hears a conversation about herself carried on by Captain Wentworth and Louisa Musgrove in the concealed path near Uppercross. . This natural feature was enhanced by the addition of shrubby ornamentals such as Lilac and Laburnum.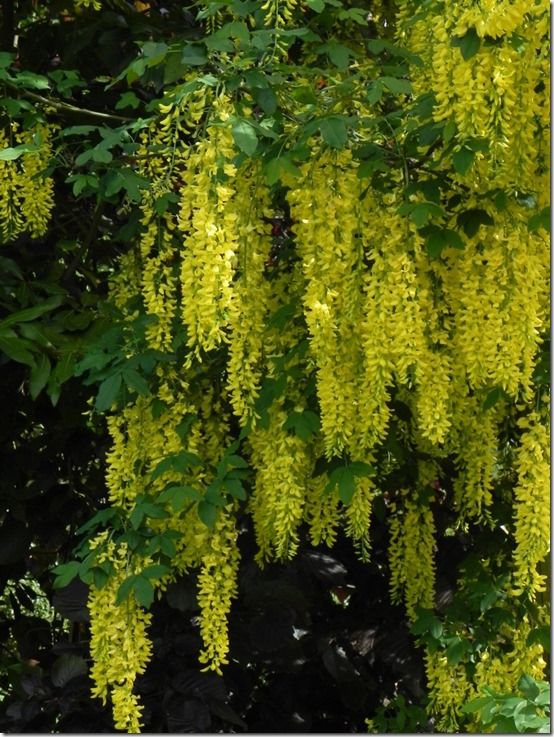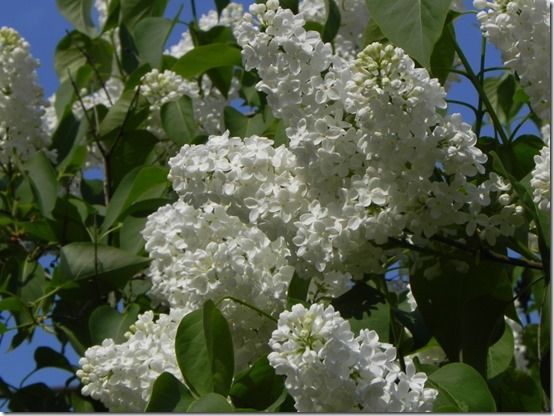 Lilacs were a favourite but these would have been simple Syringa vulgaris or some early garden selections. The garden lilacs of today, favourite cultivars such as 'Charles Joly' or 'Madame Lemoine', did not appear for nearly one hundred years. Large suckering shrubs they would have been quite at home with native hedgerow plants like hawthorn.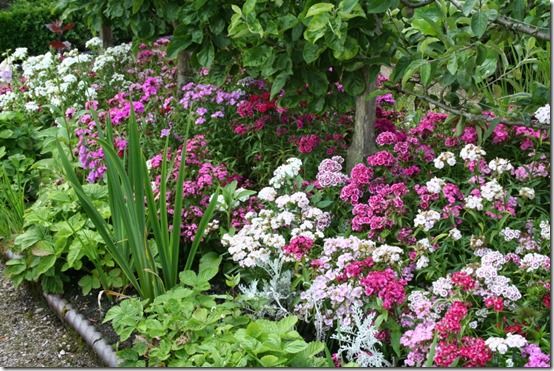 In the late 18th and early 19th centuries the Victorian plant collectors had not yet filled our gardens with exotic subjects from the East and West, cottage garden flowers still predominated. In May 1811 Jane wrote ' Our young piony at the foot of the fir tree has just blown and looks very handsome' and the whole shrubbery border will soon be gay with Pinks and Sweet Williams, in addition to the Columbines already in bloom. The Syringas too are coming out'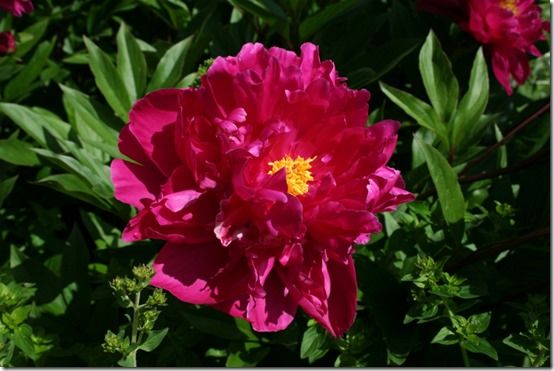 Many of the cottage garden flowers that we love today such as Sweet Rocket, Love-in-a-Mist, Forget-me-Not, Pot Marigold and Wallflower have survived through the centuries. Their popularity is unwaning and they would undoubtedly have featured in Jane's gardens.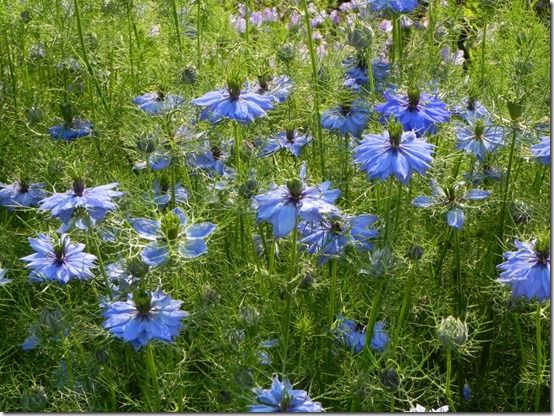 The opening lines of Pride and Prejudice: "It is a truth universally acknowledged that a single man in possession of a good fortune must be in want of a wife". If he didn't find one straight away maybe that single man invested in the garden instead? Those of us in the horticultural don't think that's such a bad idea..................
Stay inspired
Get FREE Gardening tips and ideas from our experts in your inbox.