The Great British Garden Revival: Bring Back Shrubs!
The Great British Shrub..
We'rere right behind the sentiment expressed by The Great British Garden Revival regarding the value of shrubs in planting design - in fact we'd like to spread the word globally.  Shrubs are back!  They are indeed the backbone of the garden, and acclaimed gardening author from Holland, Michael King, reviews our online garden design course on shrubs..
Choosing and Using Shrubs in Garden Design
Acclaimed gardening author, Michael King, reviews The MyGardenSchool Designing and Planting with Shrubs course.


I have just spent a month following Andy McIndoe's course on shrubs at MyGardenSchool, the online expert training for keen gardeners and garden design professionals.




As one of the tutors myself, I was interested to see how it worked in one of my colleague's classrooms, but also I have been puzzling with foundation plantings for shrubs in my designs for some time and this course was hopefully a place where I could enter into a debate with a leading expert on the subject of garden design with shrubs.




Each week for a month I was able to download a new video lesson, an illustrated transcript of the lesson and an assignment to be completed during the following week.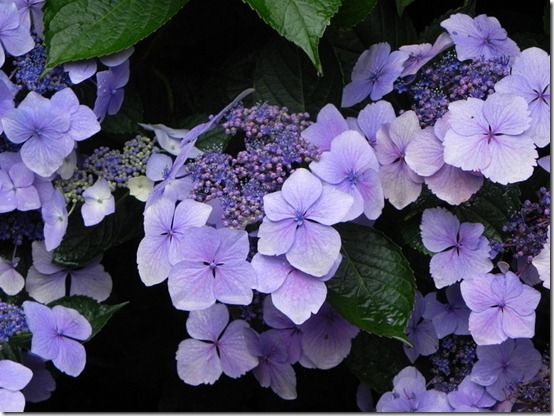 Four lessons of around half an hour do not give space to cover the subject of shrubs in great detail, but because of this there was only time to focus on the most important aspects. The first two lessons looked in general terms at the role of shrubs and foundation plantings in garden design and how best to use them together with practical aspects of planting and pruning. Lesson Three looked at foliage shrubs as the foundation of good planting and finally, once I'd got to gris with the wonders of foliage shrubs, Lesson Four went in search of shrubs with a long season of interest as opposed to those that have just one moment of glory.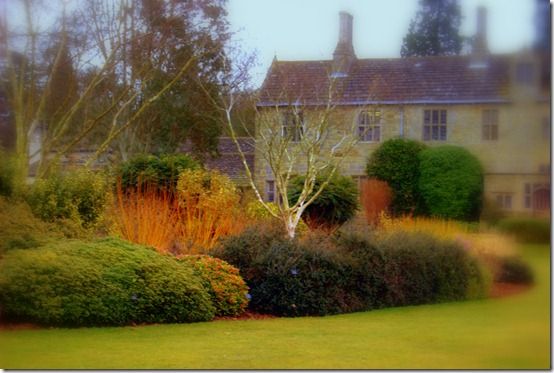 When I was first approached to create a course for MyGardenSchool it was quite an honour to be included among their list of recognised expert tutors all of whom have had books published on their particular specialisms ranging from garden design to construction topics. However, I did wonder if I personally would ever find following such a course worthwhile – wouldn't it simply be easier to buy a few books on the subjects of foliage shrubs and foundation plantings and read them in my spare time?

Well, having now gone through the process myself the conclusion is a definite no.

Winter is a time for study, writing and reading for me and over these past four weeks I have not only engaged with Andy McIndoe and the other classroom members, but I have steadily worked through my shelf of books on shrubs. As designers it is too easy to fall back on tried and tested plants that we know we can trust in a garden design. Now, I feel my knowledge has grown and has been brought right up to date.
The weekly assignments are not meant to test your progress, but rather serve as a basis for discussion in the virtual classroom. For example, the first week we were required to take three photographs of shrubs in a garden setting and discuss their use and possible companions to strengthen their role in the design. Week two we all argued about pruning which is a subject that leaves everyone confused; logic and practice often seem diametrically opposed. And in weeks three and four we started designing with foliage shrubs and looking for good companions for our foundation plantings. As someone who works mainly with perennials this was the most challenging part of the course – but it made me think really hard about why and how I should be using shrubs in my designs.
Now that I know what it is like to be a student with MyGardenSchool and appreciate the benefits it can bring, I would advise anyone joining a class to take full advantage of the virtual classroom and to complete the weekly assignments as it is these that help you learn. I have had some students on my own courses who have simply watched the videos, but for them, I suspect, the benefits were limited.
My own courses at the school cover the ideas on planting design I have been writing about both here on this web site and in my various books and magazine articles over many years, and some people will get all they need by simply reading these carefully. For most of us, however, it is only by actually engaging with problems and asking questions that we really make progress as designers and plants-people.
My own courses at MyGardenSchool are: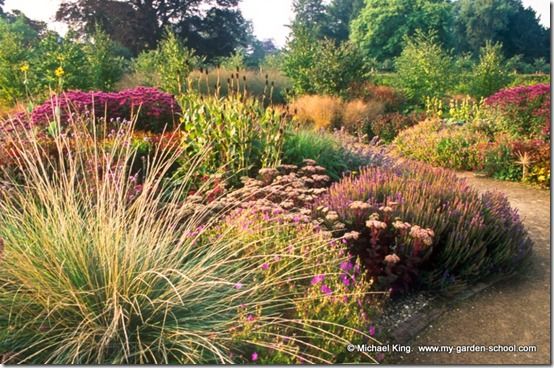 New Perennial Planting For Today's Gardens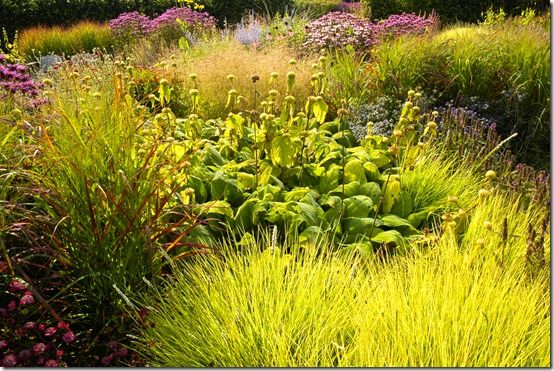 Planting Design With Grasses

You can join Andy McIndoe's Shrubs Course here.  Topics ranging from foliage shrubs, scented shrubs, foundation plantings, shade loving shrubs, designing with shrubs, pruning shrubs, garden design with shrubs and many more are covered.

Stay inspired
Get FREE Gardening tips and ideas from our experts in your inbox.